AI CopyWriting
Create compelling promotional ads with just a few keywords
Simplified is an all-in-one design platform that does a lot more than generating stunning graphics. With our platform's AI assistant, you can also create compelling copy optimized for all social media channels! A large part of scaling your brand and creating awareness around your brand is promoting it on social media.
Promotional ads on social media channels are essential to building your brand. Let's have a quick look at some important statistics before creating the promotional ad of your dreams:
– After following a brand on social media, [89% will buy from the brand](https://sproutsocial.com/insights/social-media-statistics/).
– [67% of online shoppers](https://www.dreamgrow.com/21-social-media-marketing-statistics/) have bought a product after seeing its advertisement on social media.
– [54% of online users](https://blog.hubspot.com/blog/tabid/6307/bid/23865/13-mind-bending-social-media-marketing-statistics.aspx) social media to research products.
Ready to start creating magic on Simplified?
Step 1: From your dashboard, click on the AI Assistant to begin.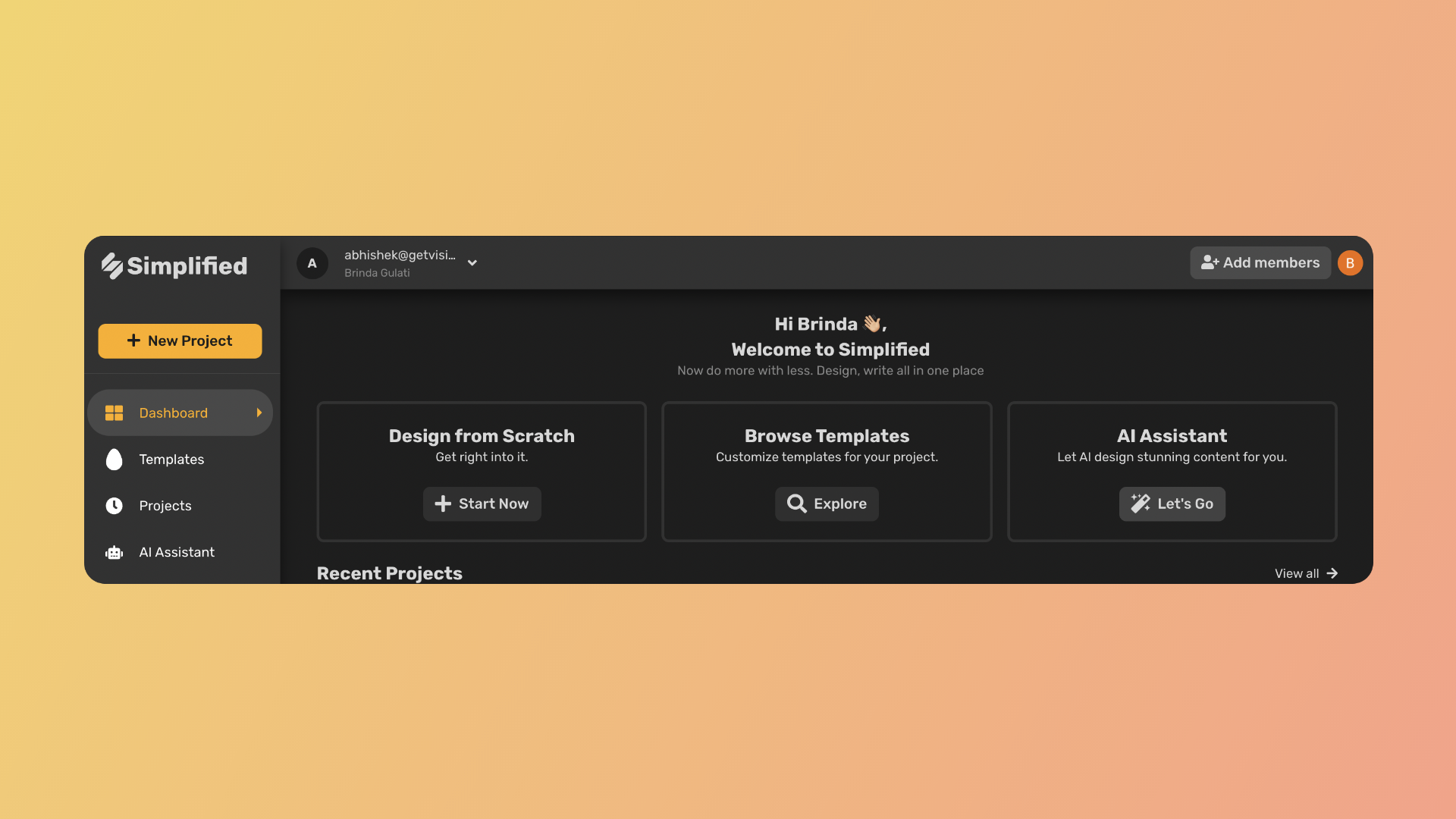 Step 2: Under "Select An Objective", filter the options by clicking on "Social Media" and clicking on "Promotional Ads" as below –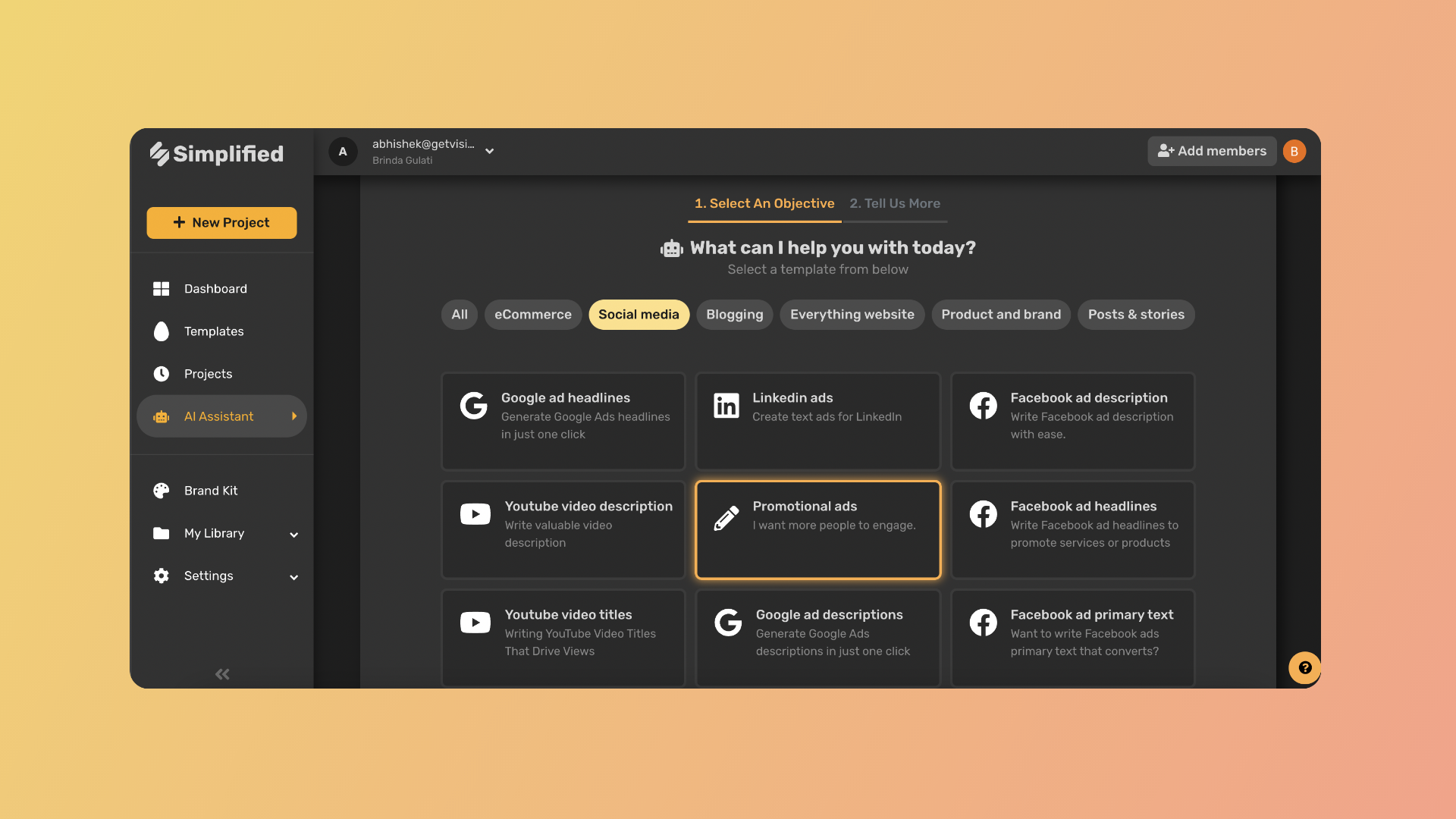 Step 3: Enter your brand name and a short description of the services your brand offers.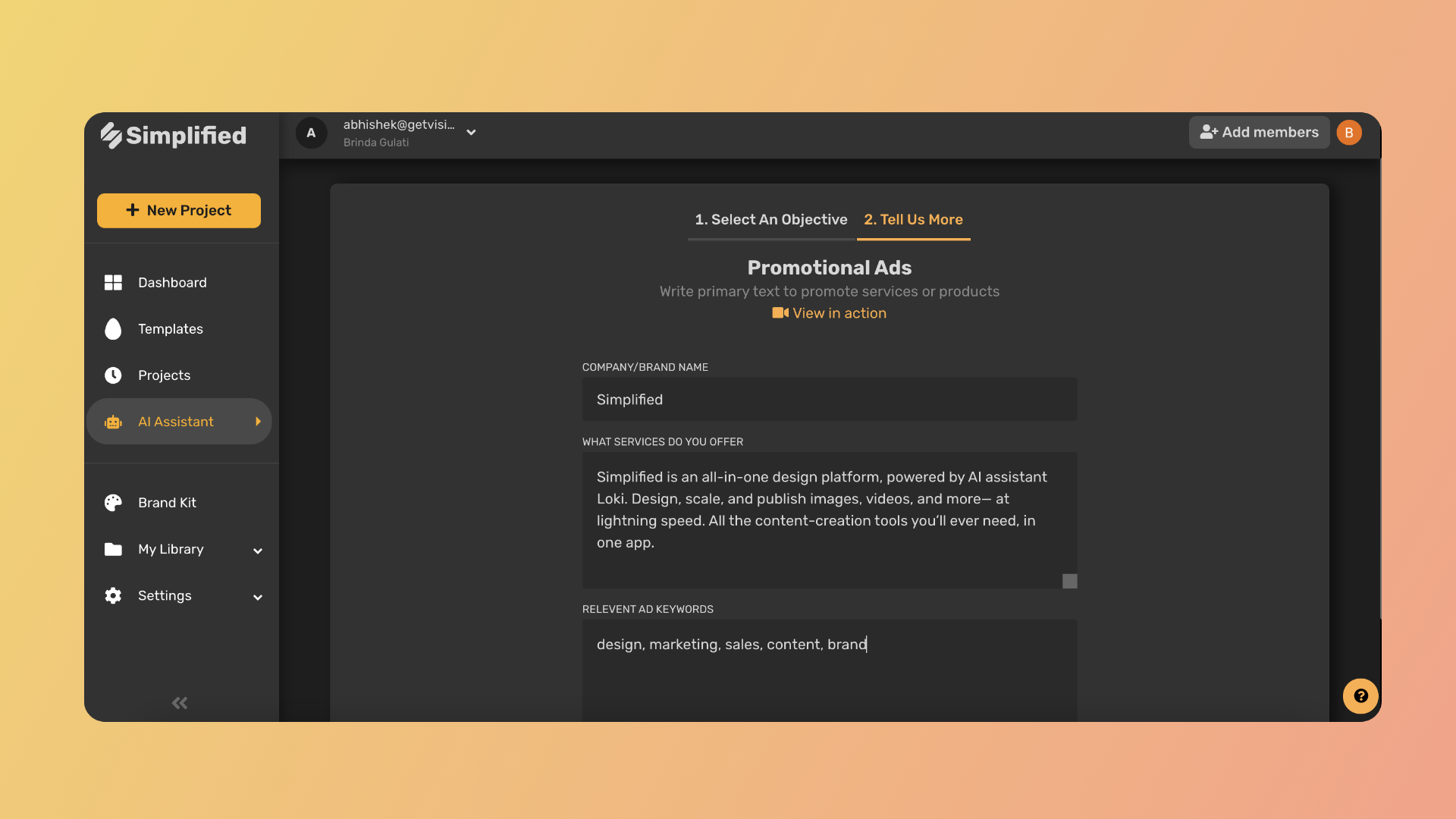 Step 4: Enter a few relevant keywords for your brand. For example, we've entered "design, marketing, sales, content, branding".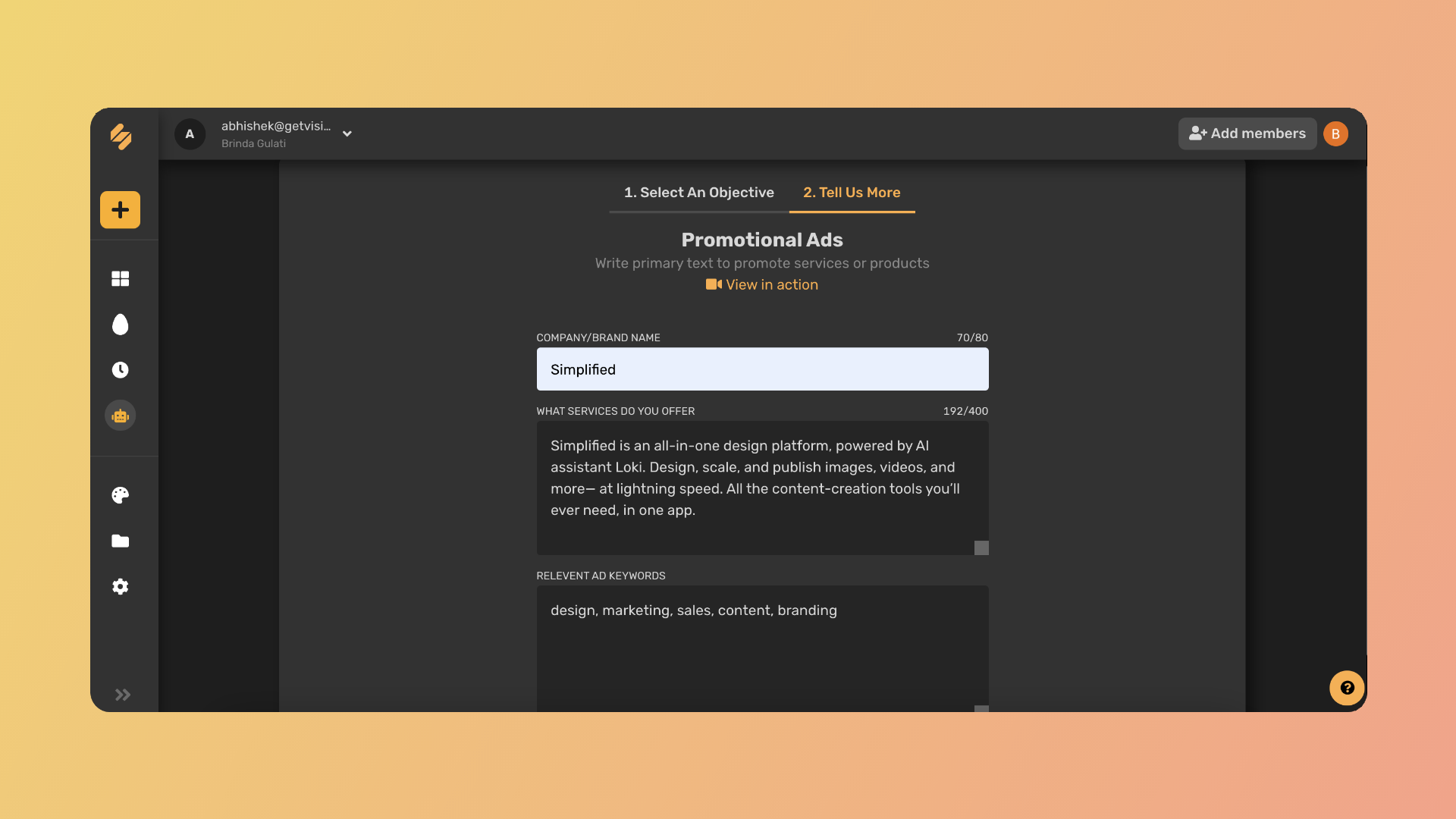 Step 5: Click on "Generate"!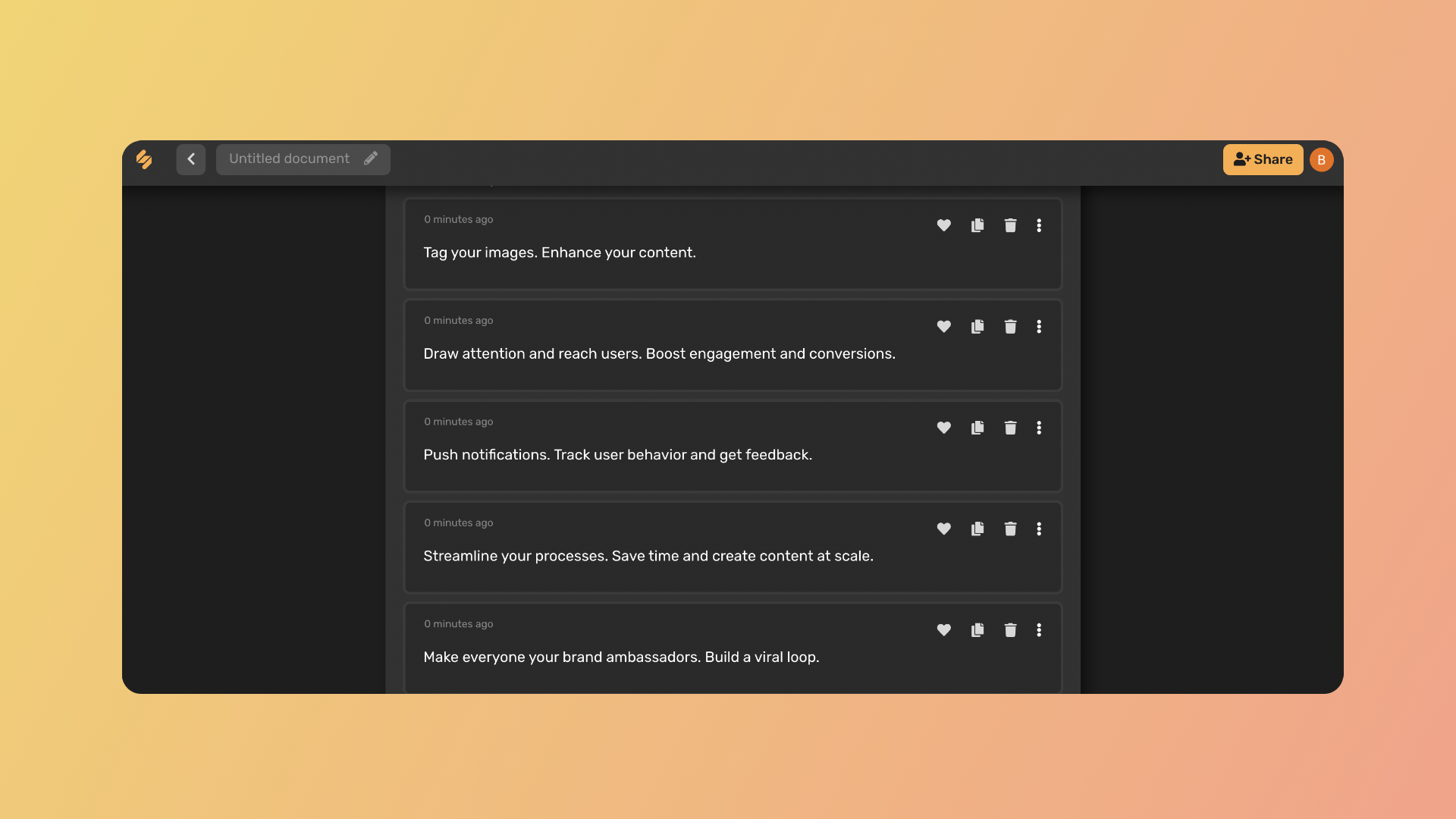 That's all! Simplified's Loki waves its magic wand and generates multiple templates for you to use! Pick your favorite generation from the list and copy + paste it into your social media ad description!
TIP: Click on "Generate More" a couple of times for the best results!
Who said content creation is messy? Simplified makes social media management and writing copy fun and breezy!
⚡️ About Simplified:
Simplified is an all-in-one design platform, powered by AI assistant Loki. Design, scale, and publish images, videos, and more— at lightning speed. All the content-creation tools you'll ever need, in one app.
To try it out, request access: https://simplified.com/!