Simplified's AI assistant is a dream tool for small businesses owners to create high quality professional content so that they can focus brand building! The software uses AI to automate the repetitive tasks that go into creating beautiful content for marketing campaigns. In this tutorial, we'll walk you through optimized ads for LinkedIn and how Simplified can turn data into actionable recommendations. First, let's quickly look at why LinkedIn ads are important to scale your brand, maintain brand loyalty, and attract new customers:
Let's begin creating compelling copy for LinkedIn ads for your brand on Simplified!
Step 1: From your Simplified dashboard, click on "AI Assistant" to get started.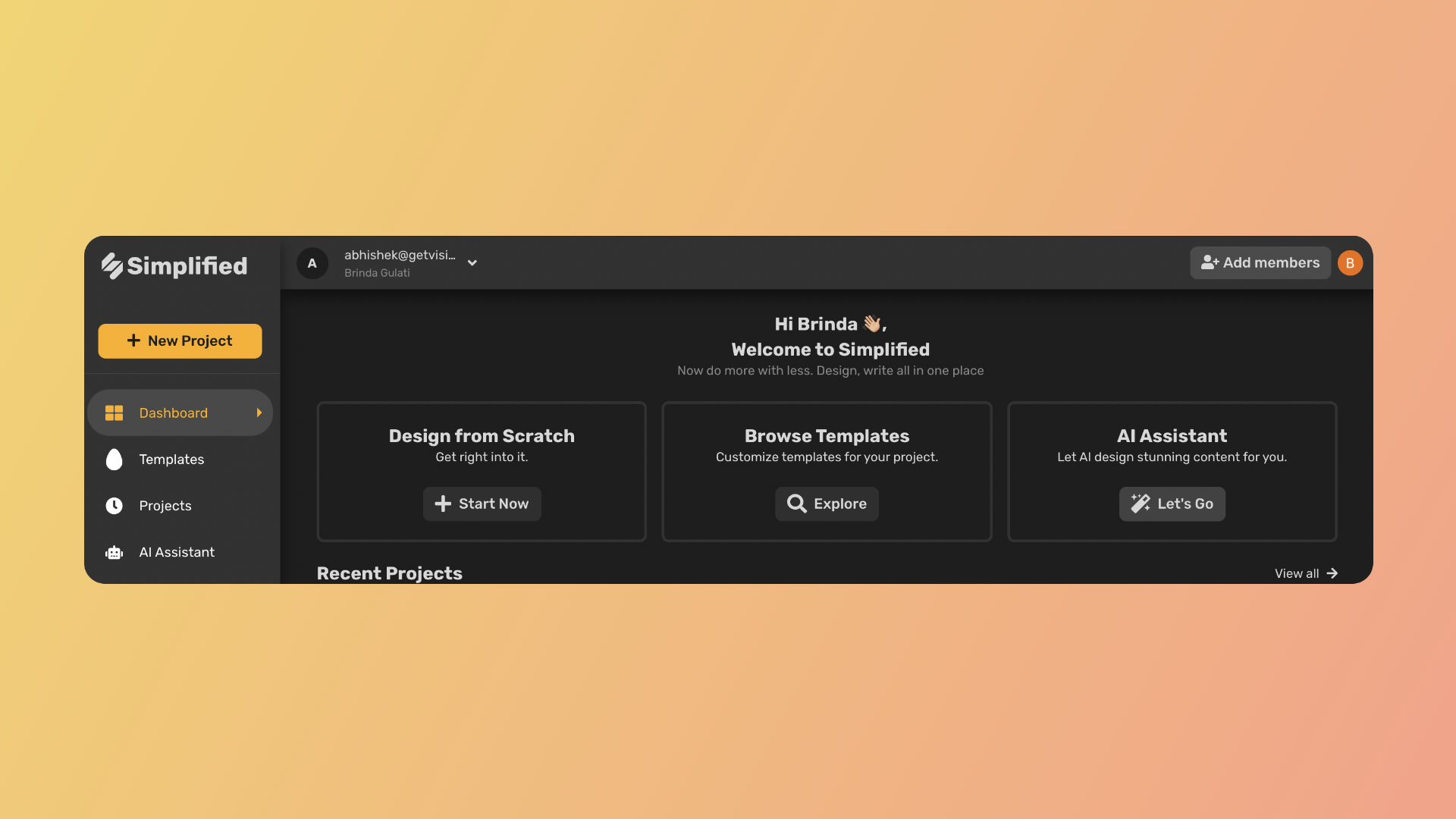 Step 2: Under "Select An Objective", filter the options by clicking on "Social Media" and clicking on "LinkedIn Ads" as below –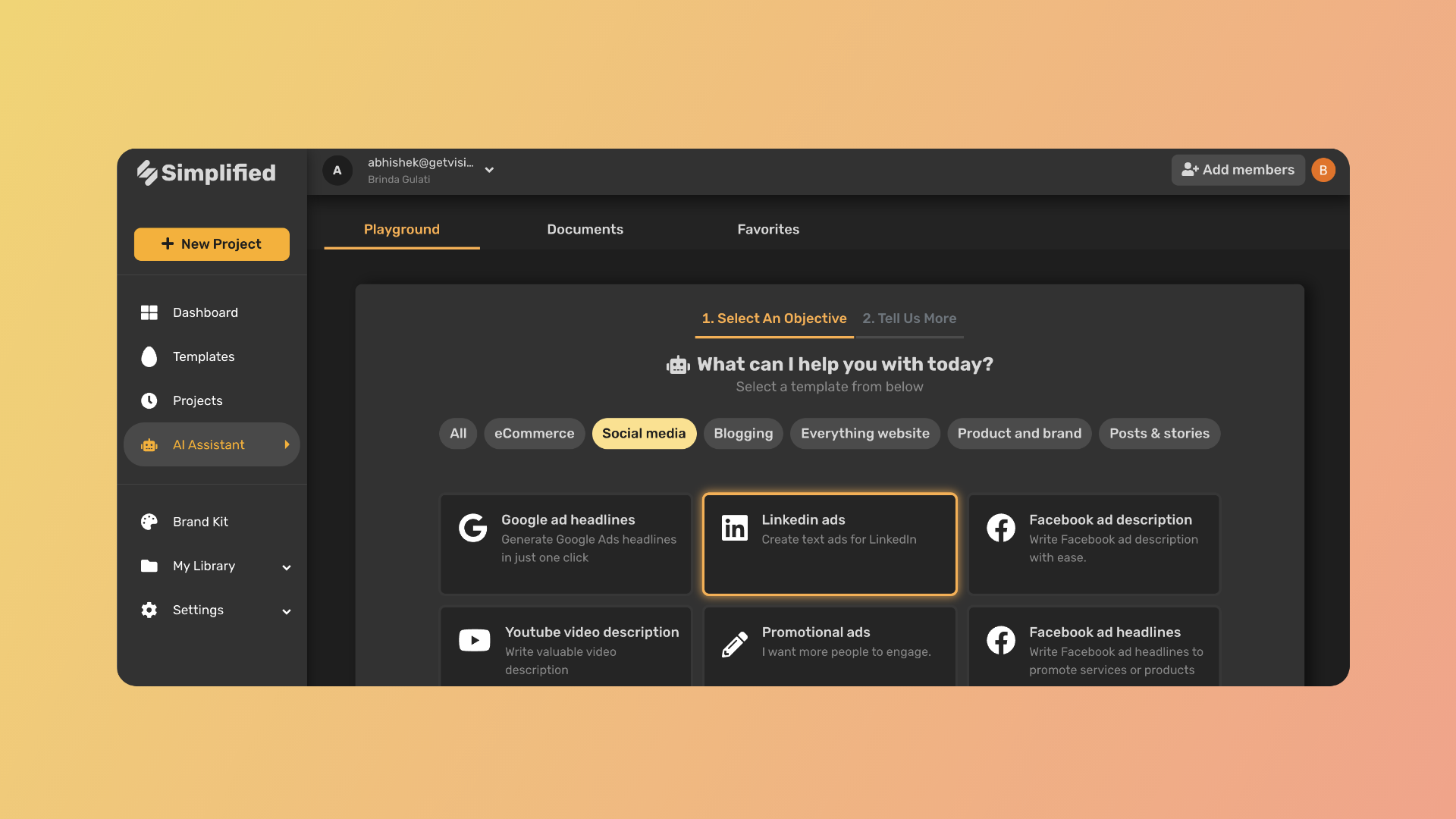 Step 3: Enter you brand URL into the box as below –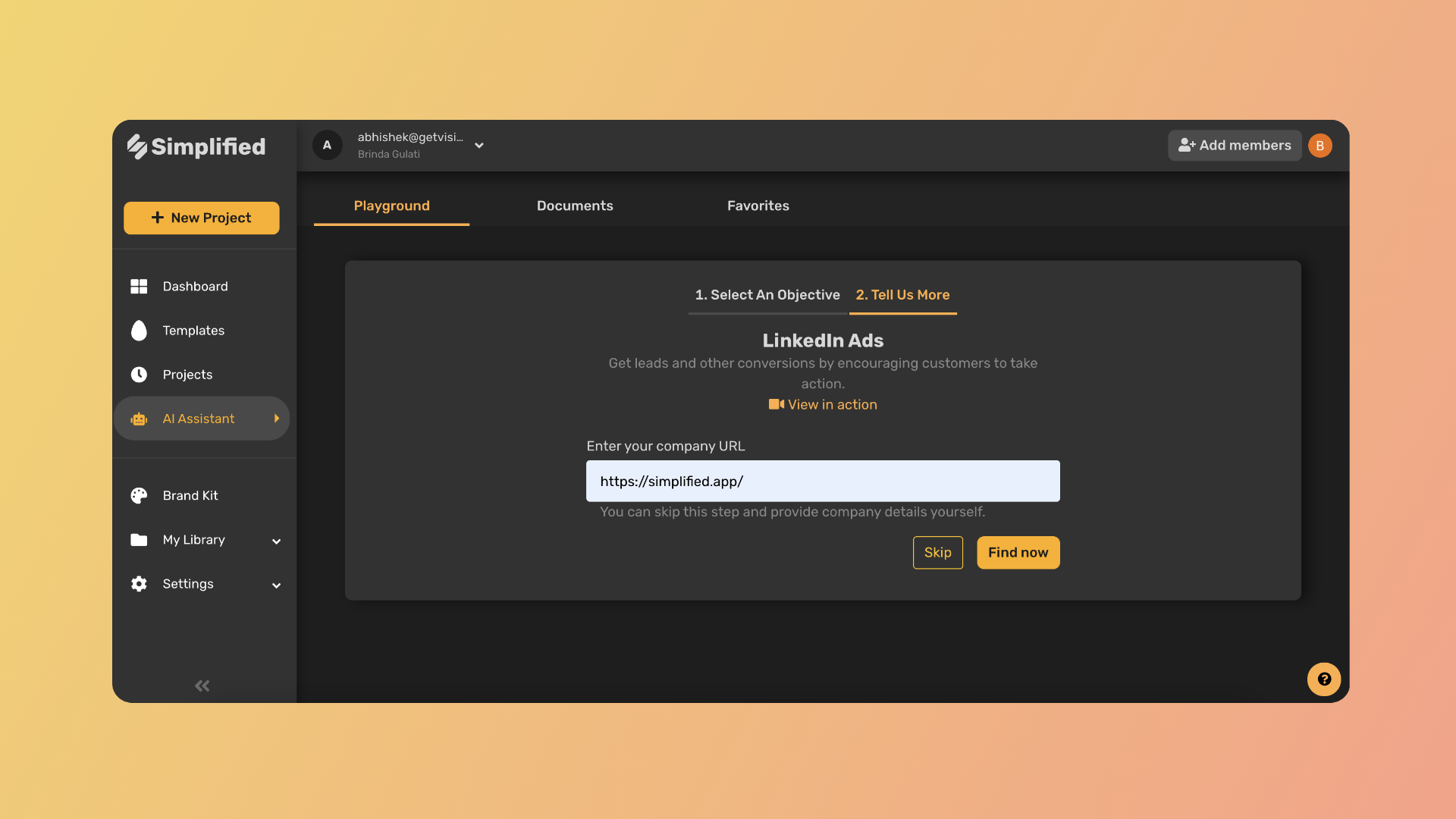 Step 4: Simplified will ask you to fill some basic information about your brand. In this step, enter you company name, the services you offer, and some relevant ad keywords.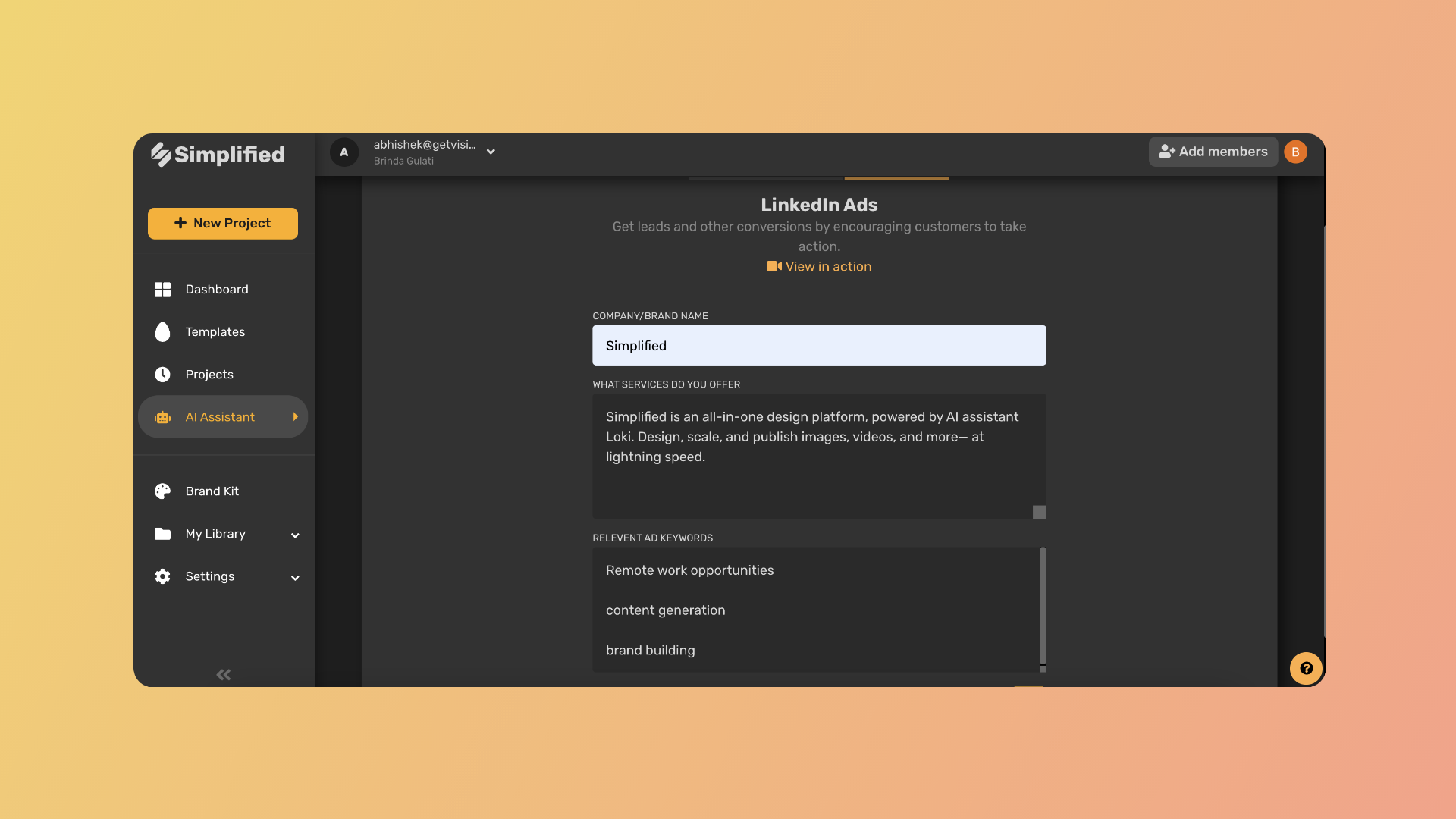 Step 5: Click on "Generate" and wait for Simplified's AI to work its magic. It only takes 15 seconds!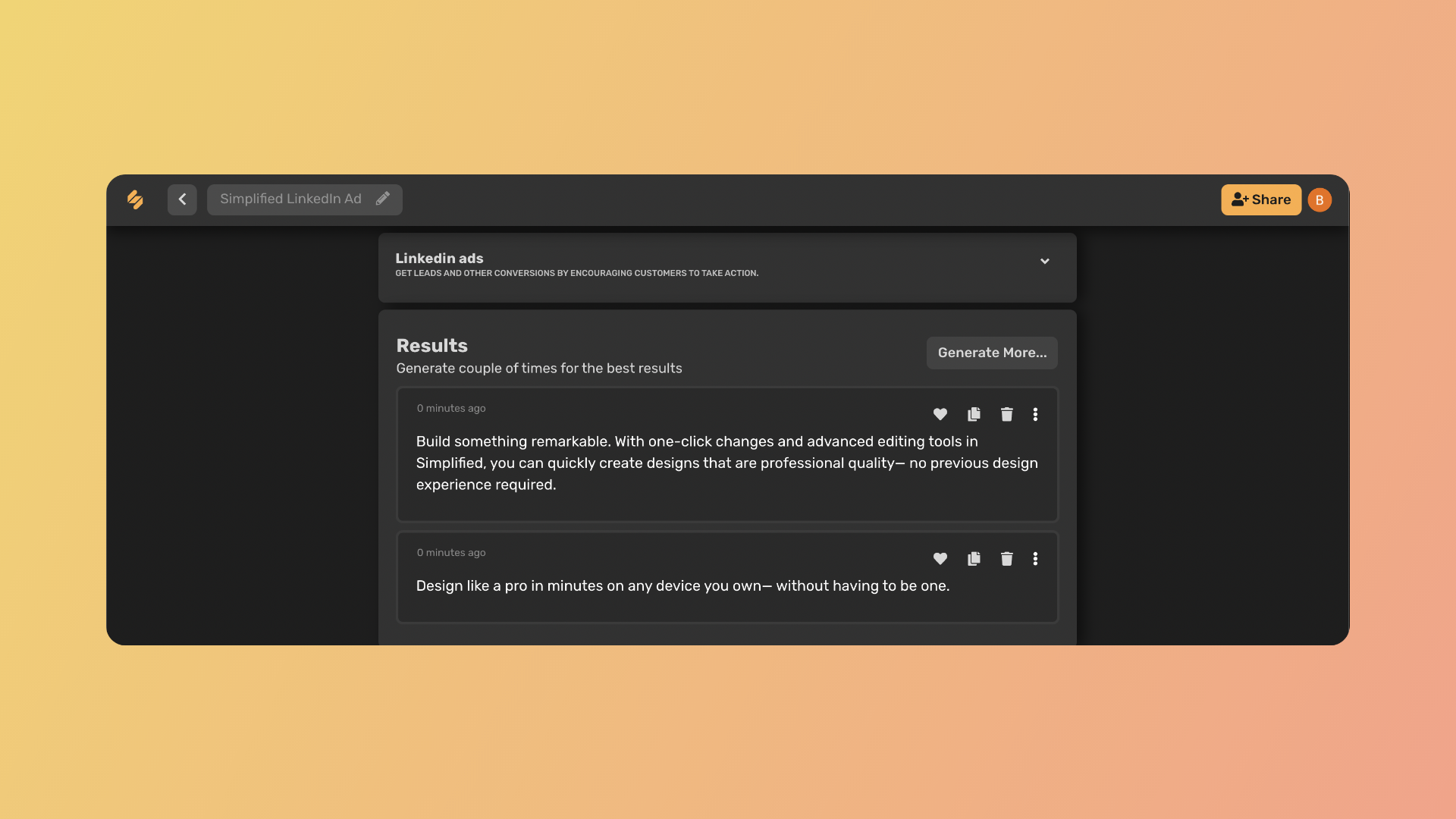 And here you have it! AI-powered content at the click of a button, ripe for your picking! All you have to do now is choose your favorite content generation from the AI's recommendations and copy + paste the text into your LinkedIn ad!
⚡️ About Simplified:
Simplified is an all-in-one design platform, powered by AI assistant Loki. Design, scale, and publish images, videos, and more— at lightning speed. All the content-creation tools you'll ever need, in one app.
**To try it out, request access: https://simplified.com/ **