AI Writer
Write catchy headlines for Facebook ads
Simplified has you covered – we'll help you create attention-grabbing headlines for Facebook ads using our AI assistant. What's more? It's absolutely free!
Let's get you started with copywriting Facebook ads!
Step 1: Log into your Simplified account and click on "Content Generator" or "AI Assistant".

Step 2: From the "Social media" tab, choose "Facebook ad headlines" as below:

Step 3: Enter your brand's name and the services and/or products you offer. Don't forget to include keywords for the best attention-grabbing headlines for Facebook ads.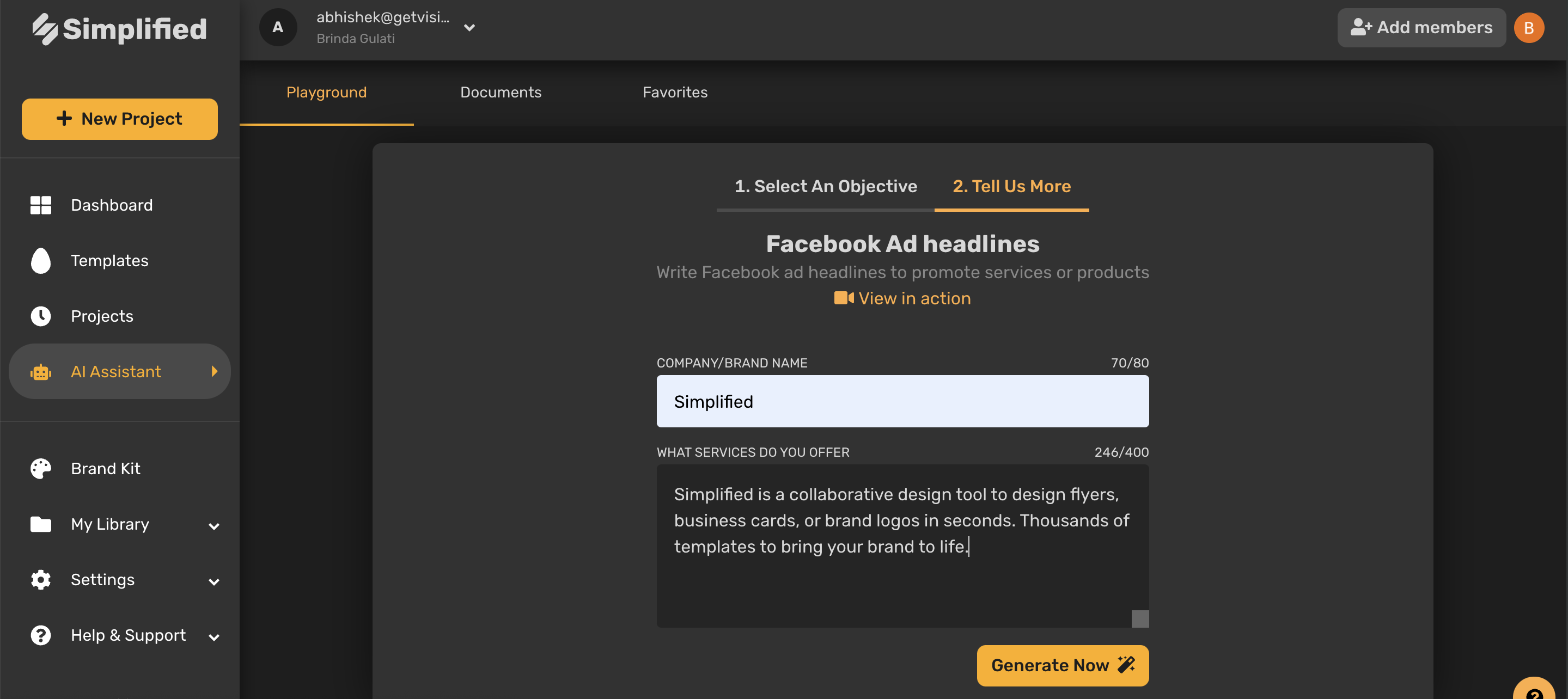 Step 4: Click on "Generate Now!"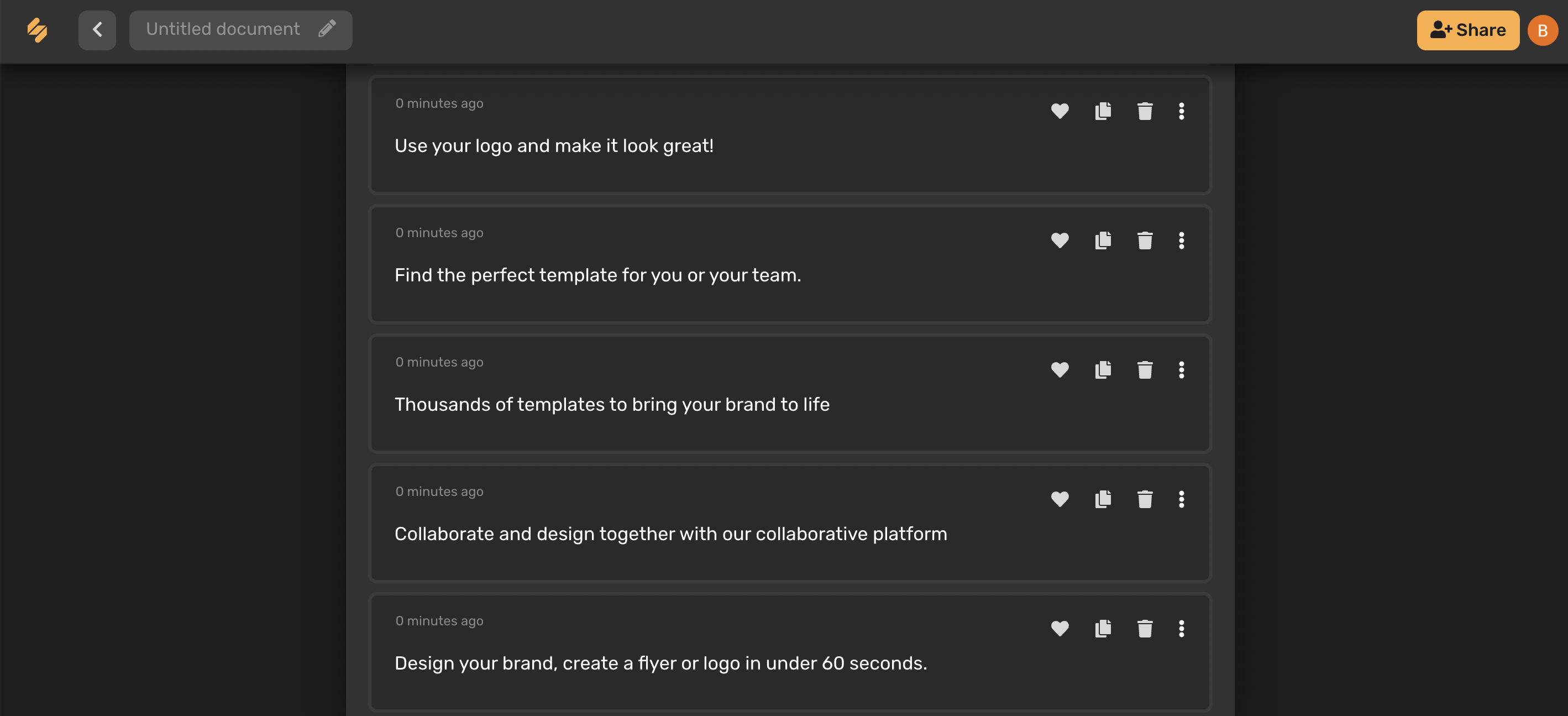 Voilà! Simplified's AI Assistant generates headlines optimized for catchy Facebook ads! All you have to do is copy + paste your favorite generation and you're all set!
If you want more options to choose from, just click on 'Generate More', and our AI Assistant will come up with new ideas for you. You can repeat this step as many times as you want.
Save your favorite results by clicking on the heart icon on top of each result. To access them later, just click on 'AI Assistant' on the menu to your right, and then on 'Favorites on the top of your screen, and you'll find all the results you saved!
To try it out, request access: https://simplified.com/