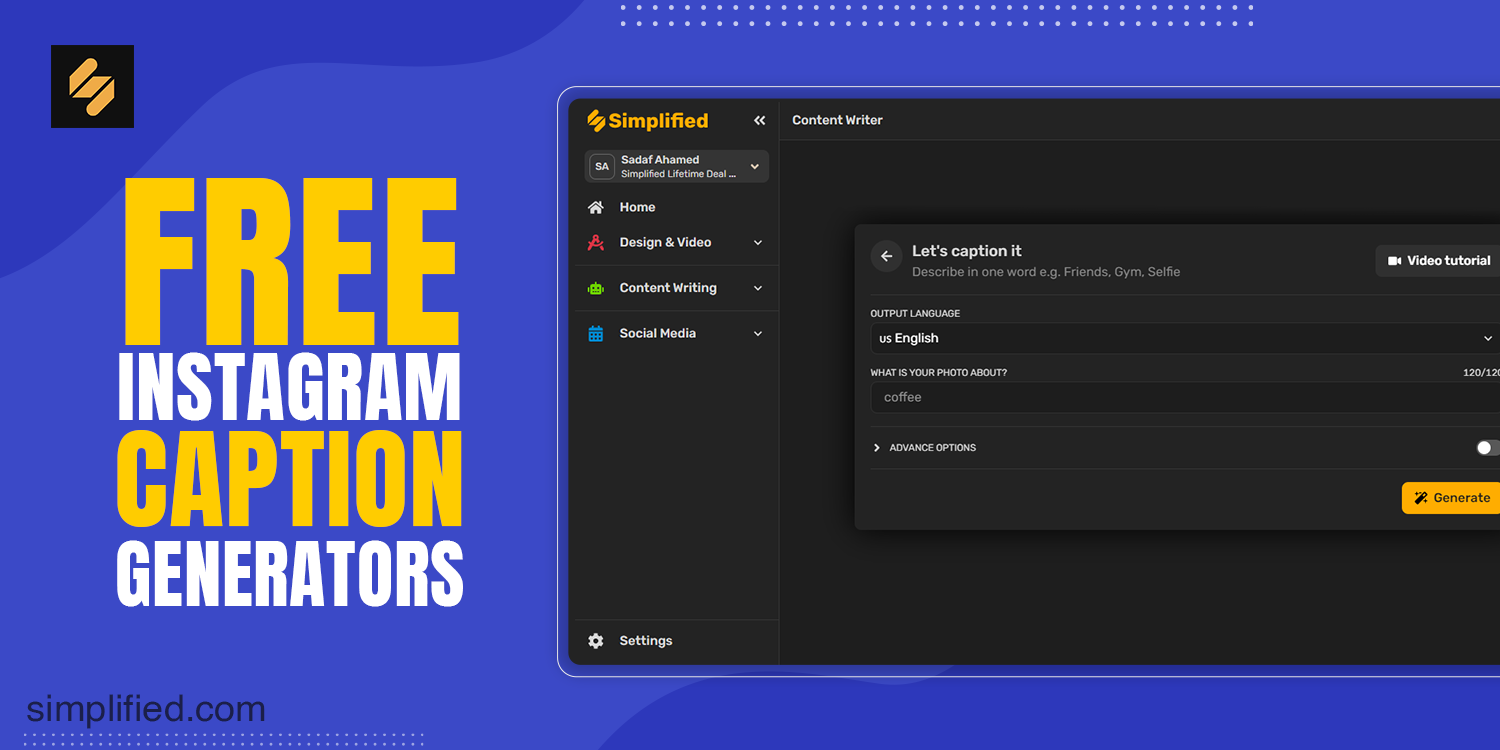 If you're like most people, you probably spend hours thinking of the perfect Instagram caption for your photos. After all, having a great caption is essential! Not only does it let your followers know what the photo is about, but it can also be a great way to show off your brand's personality & creativity.
But what if we told you that there's a way to make this entire caption creation process faster & easier?
Introducing: the Instagram caption generator!
A caption generator is a tool that automatically generates captions for all your Instagram photos, and in this article, we'll show you the 10 best Instagram caption generators that you can use to save time and get more likes on your photos.
Related: 25 Must-Try Instagram Tools Of 2022
10 Best Instagram Caption Generators
Whether you're looking for something funny, heartwarming, or inspirational, these caption generators will help you get the perfect Instagram post.
1. Simplified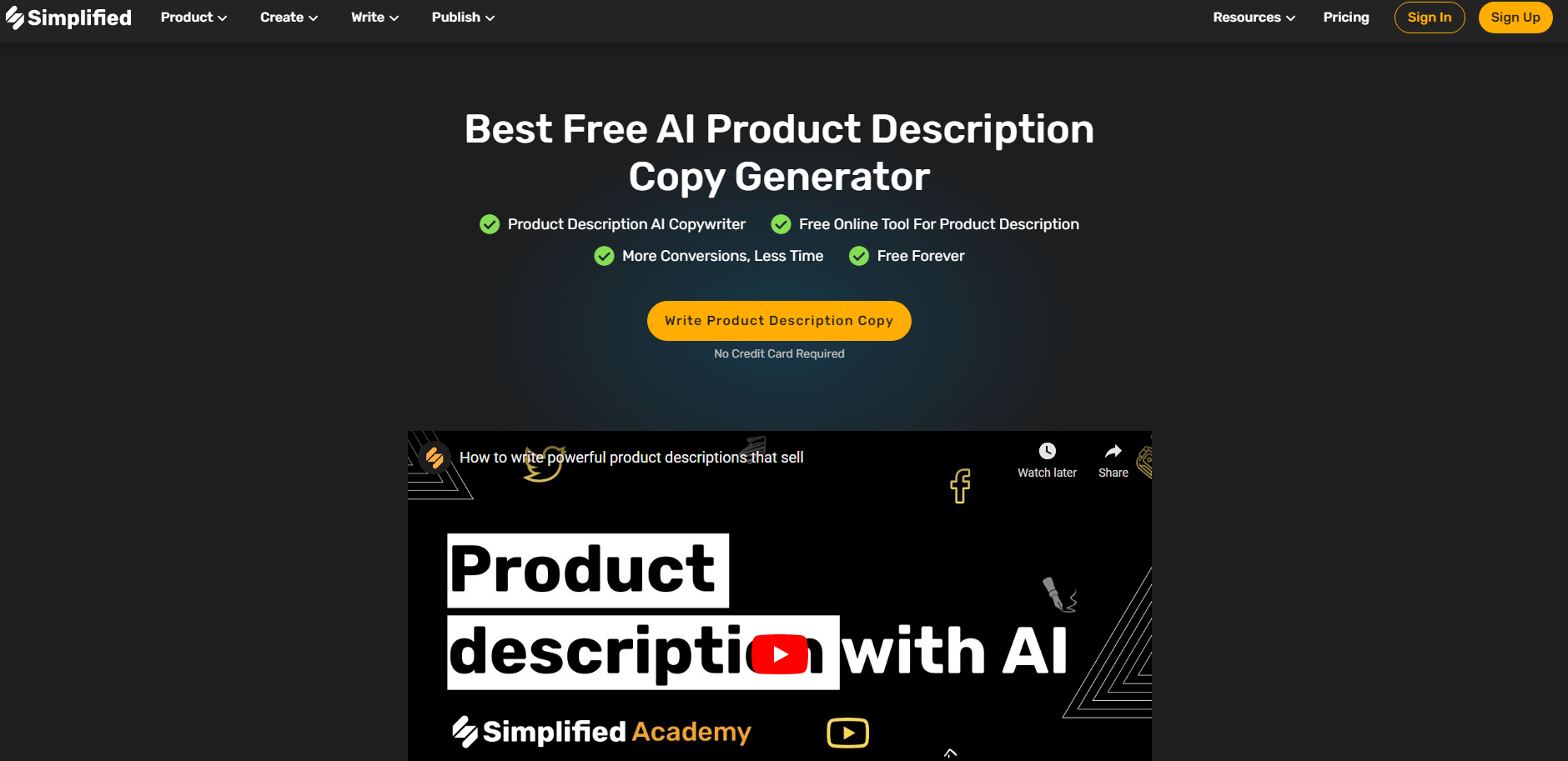 Simplified can amp up your Instagram game by producing witty captions and creative graphics at the same time. With over 70+ templates, 10+ tones of voice, and 30+ languages your content will always be fresh, engaging, and loved by your audience.
Pros
Simple and easy-to-use tool.
Has a built-in plagiarism checker.
Be less prone to grammar errors with the Grammarly integrated AI writer.
Cons
Only has a dark interface, but is working on a light version.
Pricing: Simplified has a Free Forever plan with access to all the tools. If you want to use the tool more you can choose their affordable pricing plans starting from $9.
Related: How To Boost Engagement On Instagram: 10 Proven Tactics.
2. Anyword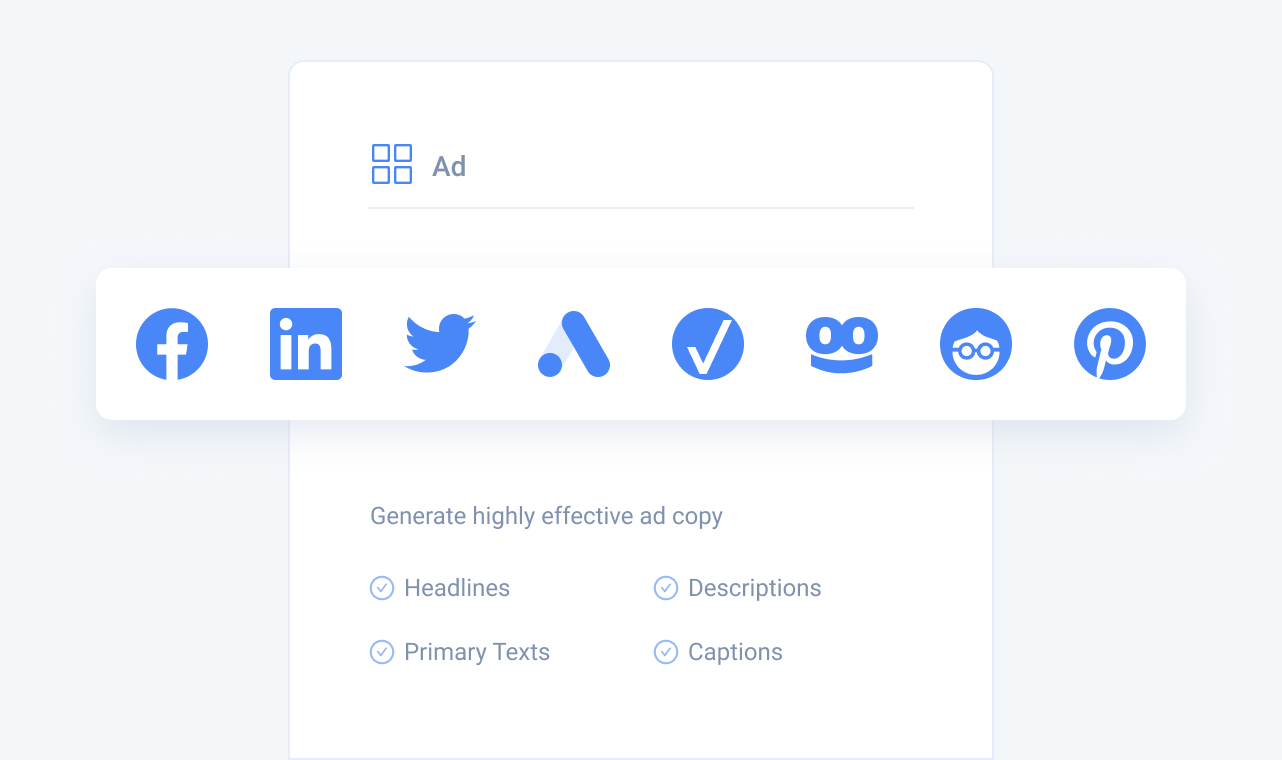 Anyword is an AI content generator that can create copies and captions for all your Instagram posts. Simply fill in your details in the given prompt, add keywords, and the tool will generate Instagram captions for you. Anyword also offers a Predictive Performance Score system that evaluates the generated content based on your target audience.
Pros
Can predict how your content will perform with your target audience.
Cons
Premium plans can be a bit pricey for beginners.
Pricing: Anyword has a free plan with only 1,000-word credits per month. For its paid plans, pricing ranges from $16 to $99 per month.
3. TagWag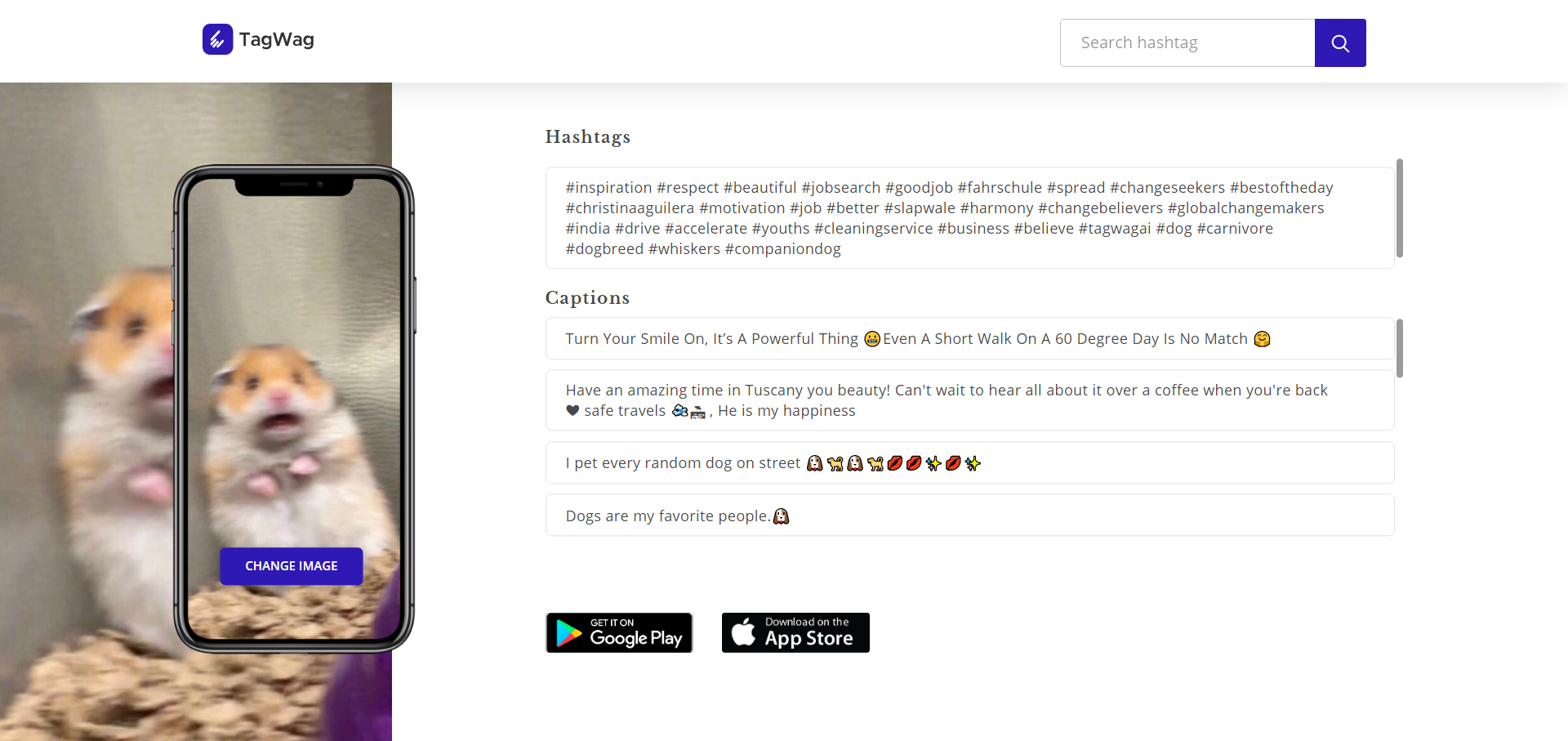 TagWag is a simple caption generator for Instagram where you can just drag and drop your photo, and it will instantly provide hashtags and captions. Although instead of creating new ones, TagWag scans its database and finds the perfect caption for your photo. It also provides variations for you to choose from.
Pros
Easily accessible through the web.
Its drag-and-drop feature makes generating captions easier.
Cons
Reviews state that the tool has the tendency to produce captions that sound more robotic than human.
Pricing: TagWag is a free Instagram caption generator.
4. Preview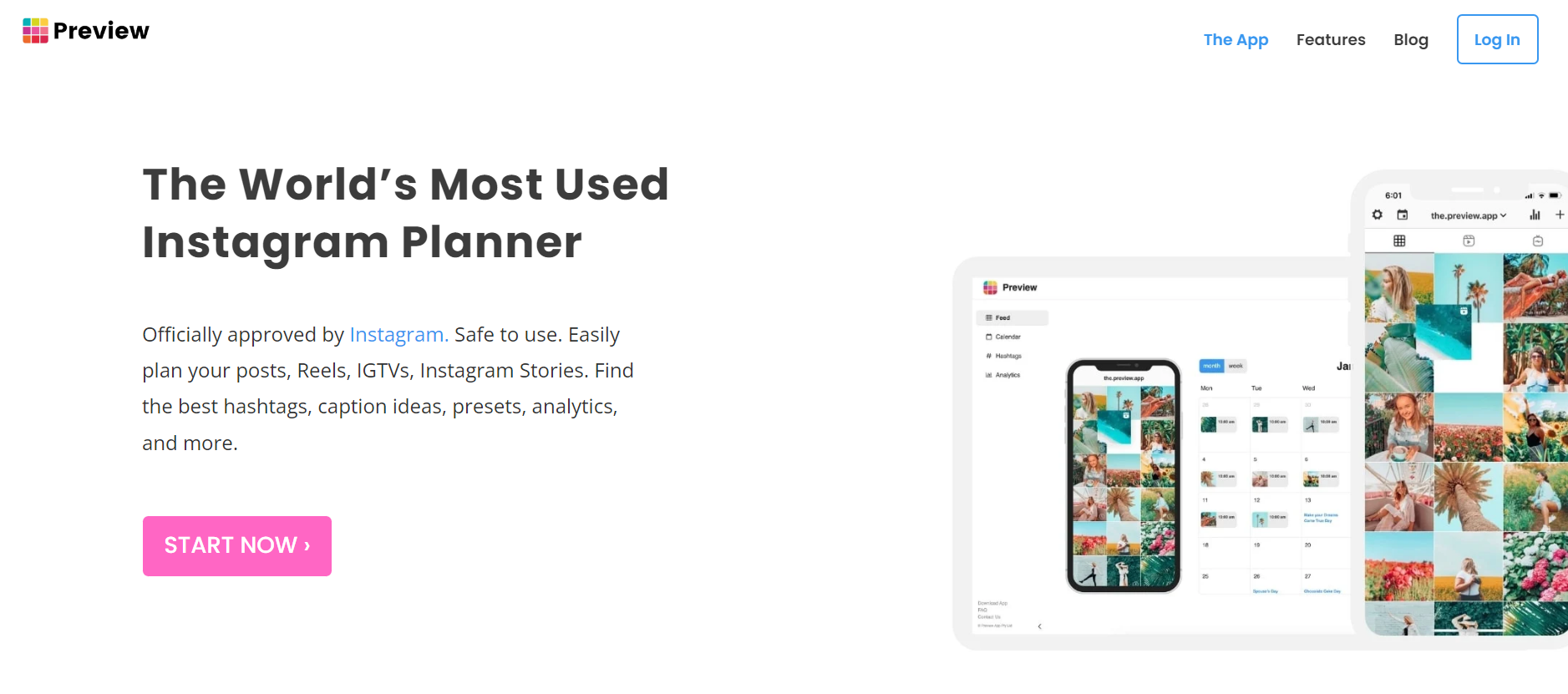 As an Instagram planner, Preview is a good tool to boost your Instagram profile. With the tool, you can plan how your feed will look like, schedule posts, edit photos, generate captions, and add hashtags.
Pros
Easy to use app and ideal for businesses focused only on Instagram.
Cons
Has some features in the desktop app that isn't available on mobile.
The Discovery tab is only for finding hashtags; no account or keyword search options.
Pricing: Preview has a free plan which only allows one user on one device. Its Pro plan costs $6.67 and the Premium costs $12.50 monthly.
5. Caption AI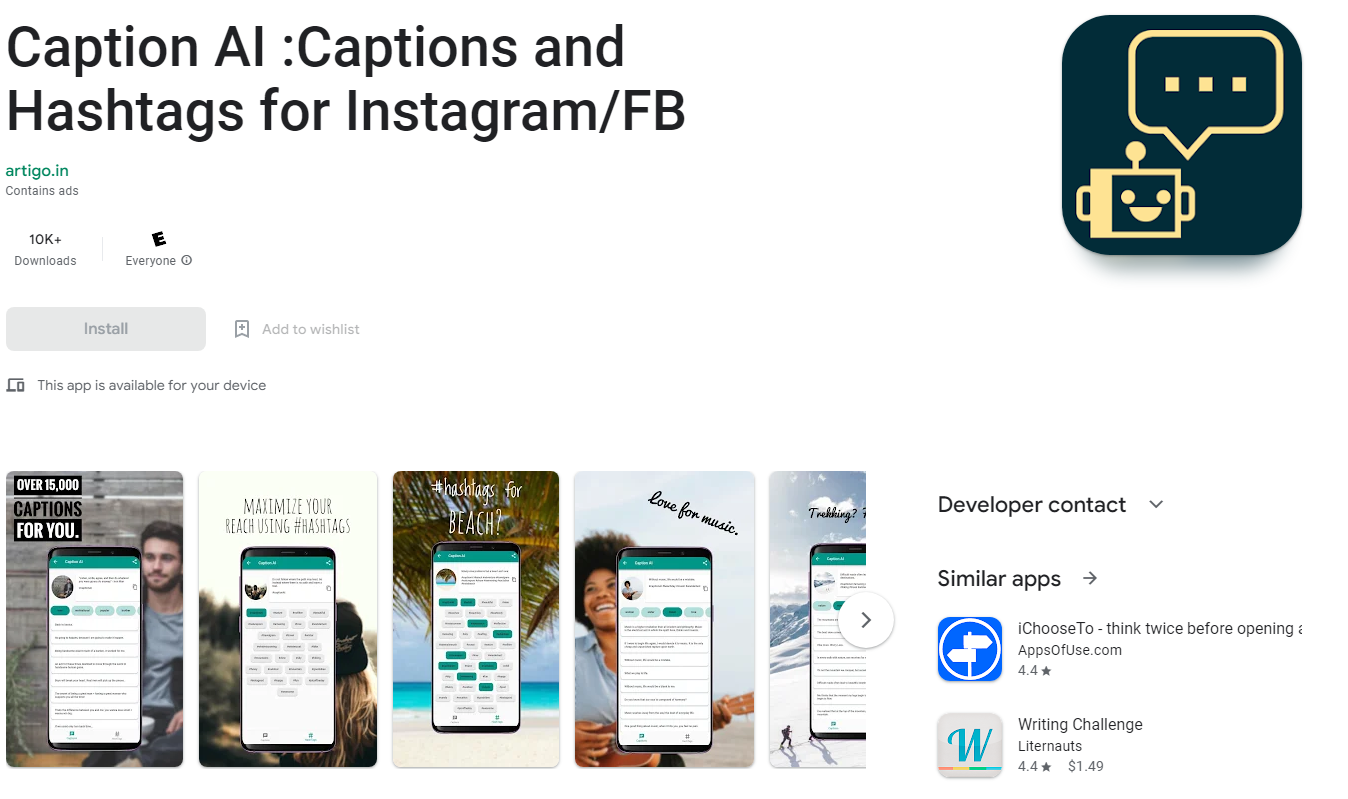 Another AI-powered Instagram caption generator that's free and produces captions for any photo you upload on the app. It has over 50 categories for captions and once you've picked the perfect caption for your photo, you can directly post it on Instagram using the app.
Pros
Free and straightforward app.
Cons
The Instagram caption generator is only available for Android users.
Some generated captions aren't good and need editing.
Pricing: Caption AI is a free-to-download tool available on Google Play.
6. InCopy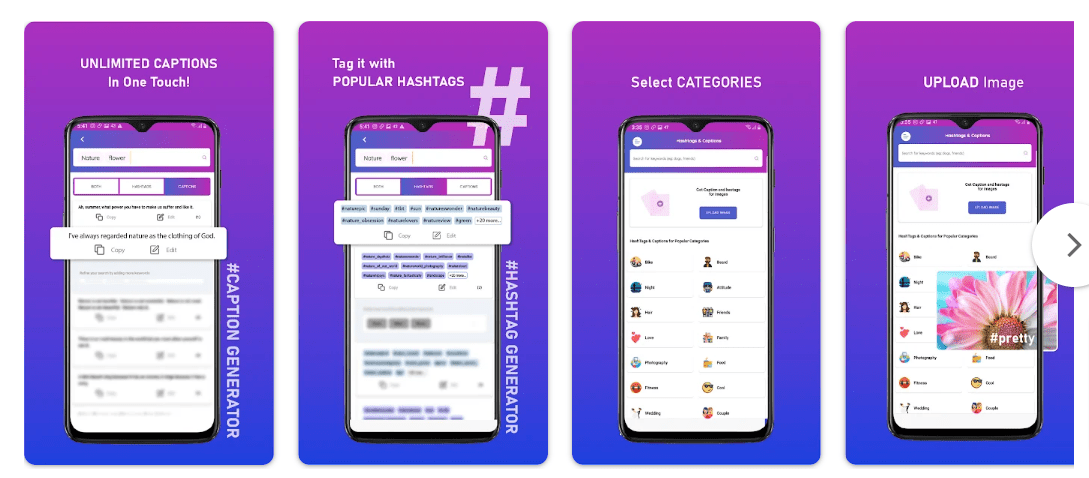 InCopy is an Instagram description generator that's relatively new to the market. With your uploaded photo, it can generate appropriate captions and hashtags. The tool also filters out your search results once you try searching for more relevant keywords.
Pros
Cons
The app is only available on Google Play.
Its hashtag suggestions needs improvement,
Pricing: InCopy is a free app available for Android users.
7. QuinSta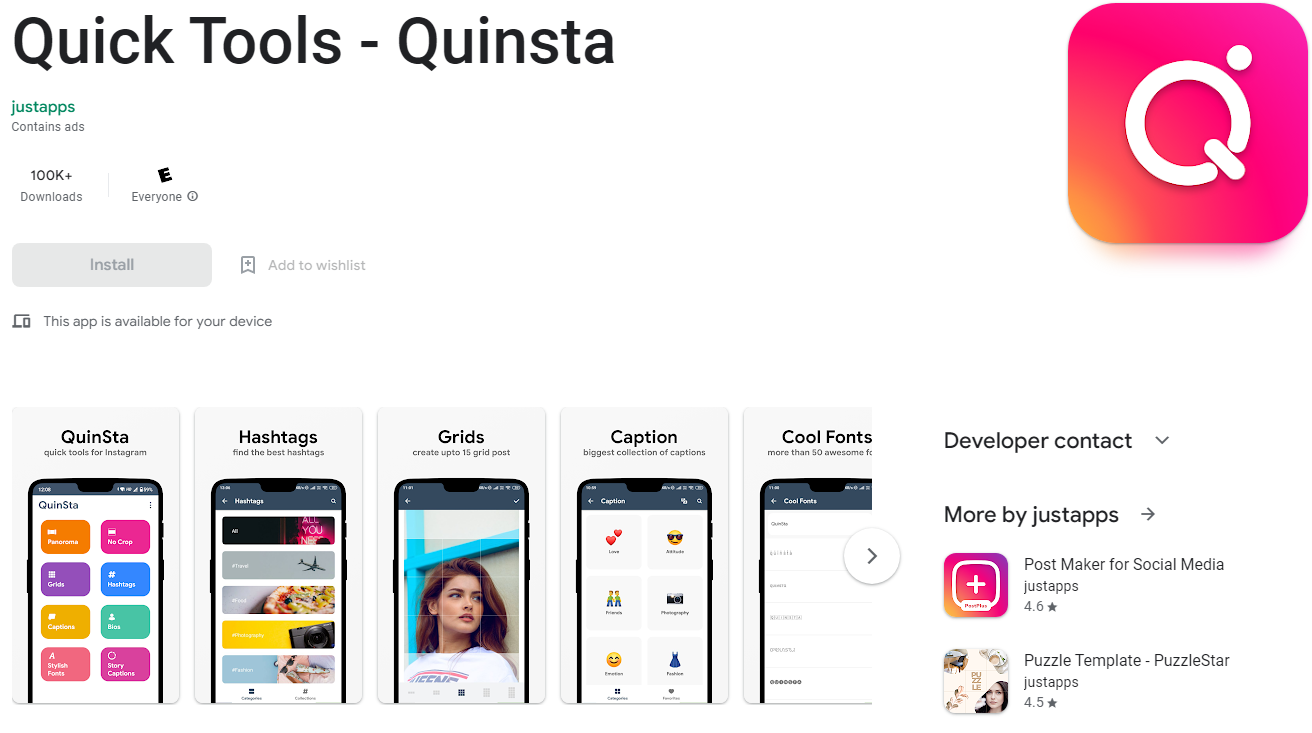 QuinSta is not only an Instagram caption generator, but it can also edit within the app. The tool can generate captions and hashtags with over 10+ categories available. You can even have your Instagram bio edited, use stylish fonts, and create grids for your account.
Pros
No fee/payment to use the tool.
Cons
The app is only available for Android users.
Pricing: It's a free tool available on Google Play.
8. CaptionPlus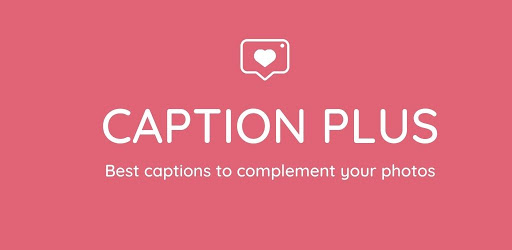 CaptionPlus is a tool dedicated to generating captions and hashtags for Instagram. Just upload your photo and the tool will suggest captions and hashtags. They also have 35+ caption categories (like topics) to choose from.
Pros
Cons
The tool is only available on a website and Google Play.
The app has bit of a learning curve for new users.
Pricing: CaptionPlus is a free web and mobile application available on Google Play.
9. Hypotenuse AI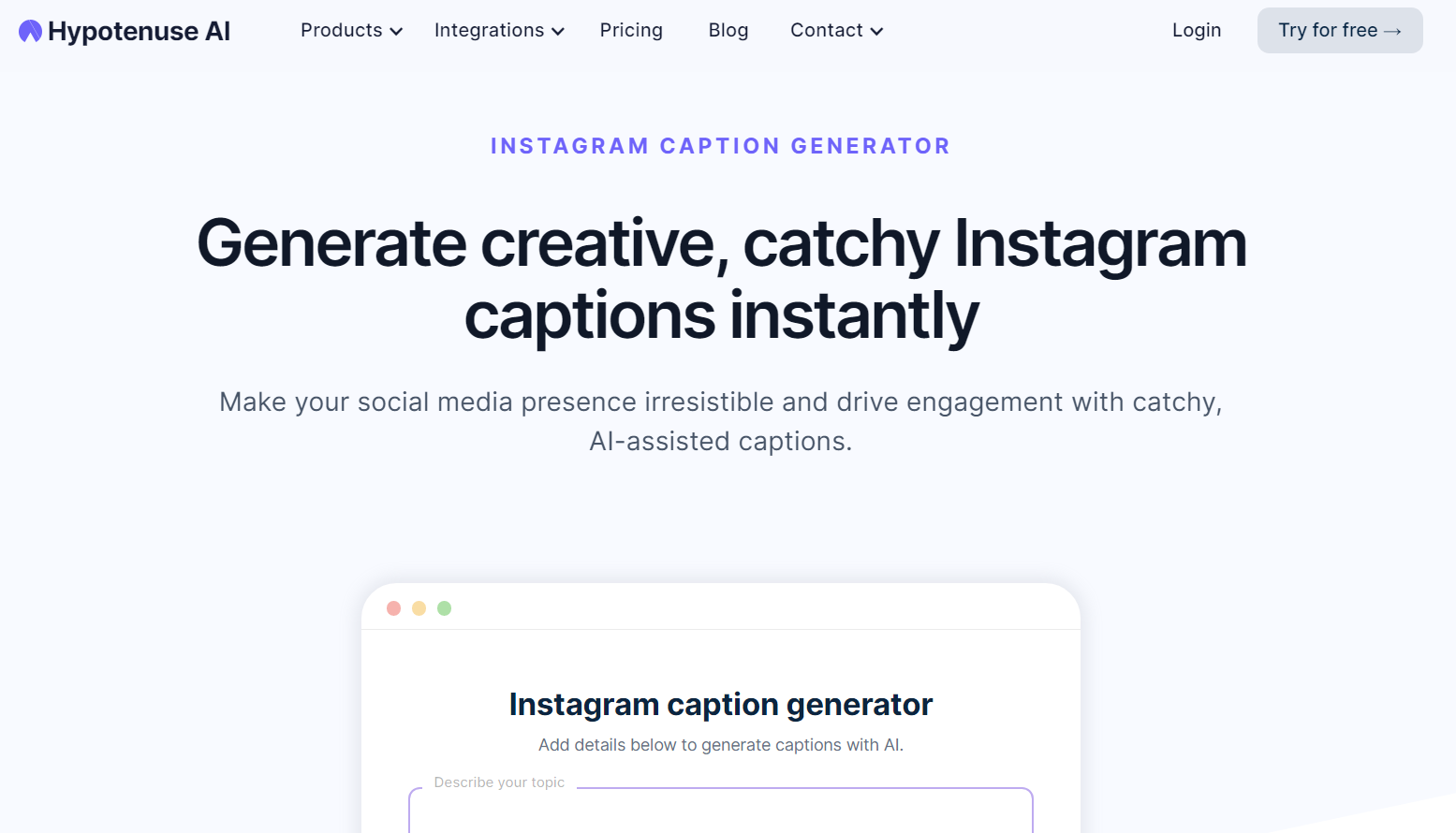 Hypotenuse AI can produce blog articles, product descriptions, and Instagram captions. Its caption generator for Instagram is simple: you only need to describe your topic and have a primary keyword. Once you have a caption, you can "re-generate" and have more set of options to choose from/
Pros
Has other AI copywriting features.
Cons
No free plan.
Can be costly if you only need an Instagram caption generator.
Pricing: Its Starter plan costs $29 and $59 for the Growth plan.
10. Storylab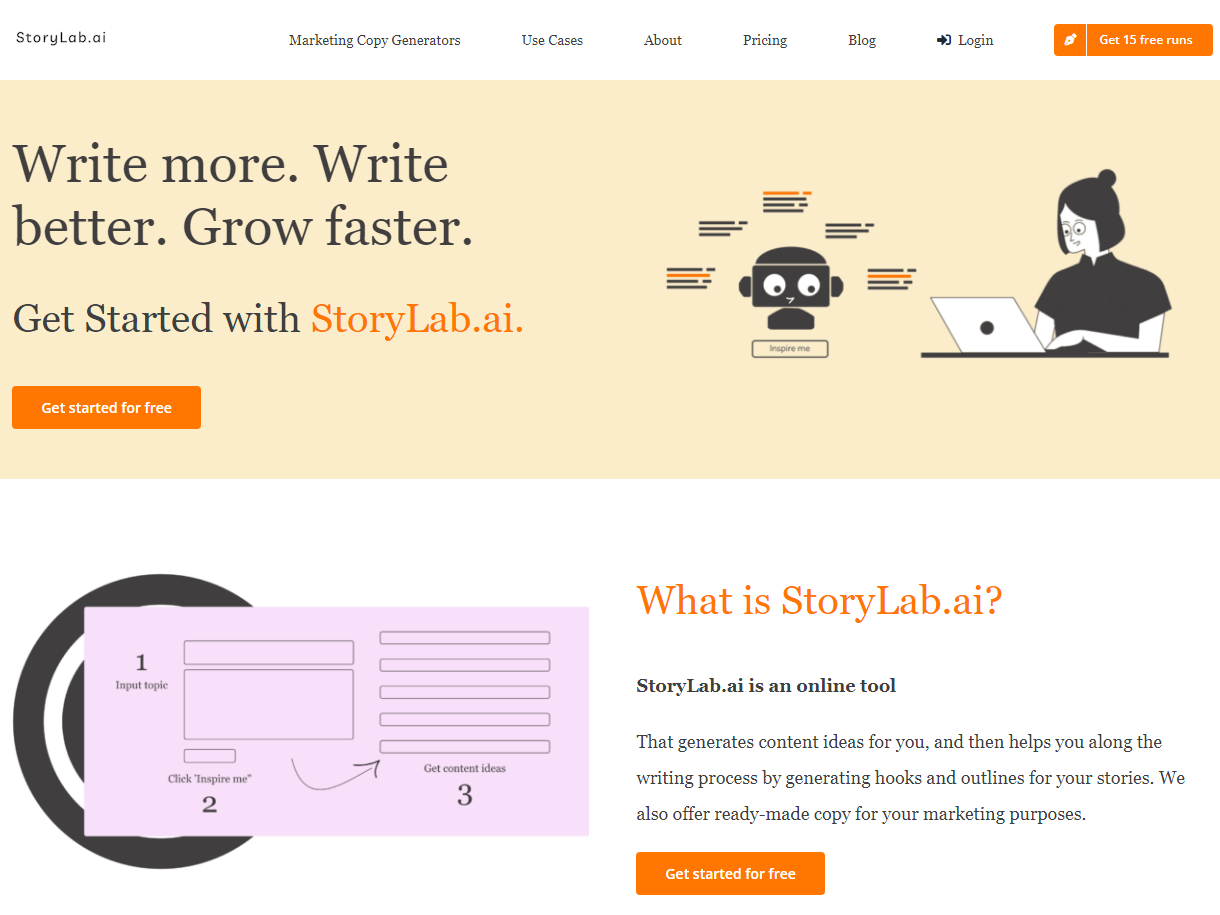 Storylab is more on the simple side of Instagram caption generators. The tool is web-based and uses AI to create titles, captions, and other types of content, like an email subject line or description for Google ads. For Instagram, you'll just need a topic (prompt) and a short description of what you're posting to generate a caption.
Pros
Easy to use, great for beginners.
Cons
Not ideal for businesses looking to create various kinds of other copies like blogs, ads, and product descriptions.
Pricing: Storylab has a free account with only 15 AI runs per month. Their paid plans start at $7 to $27 per month.