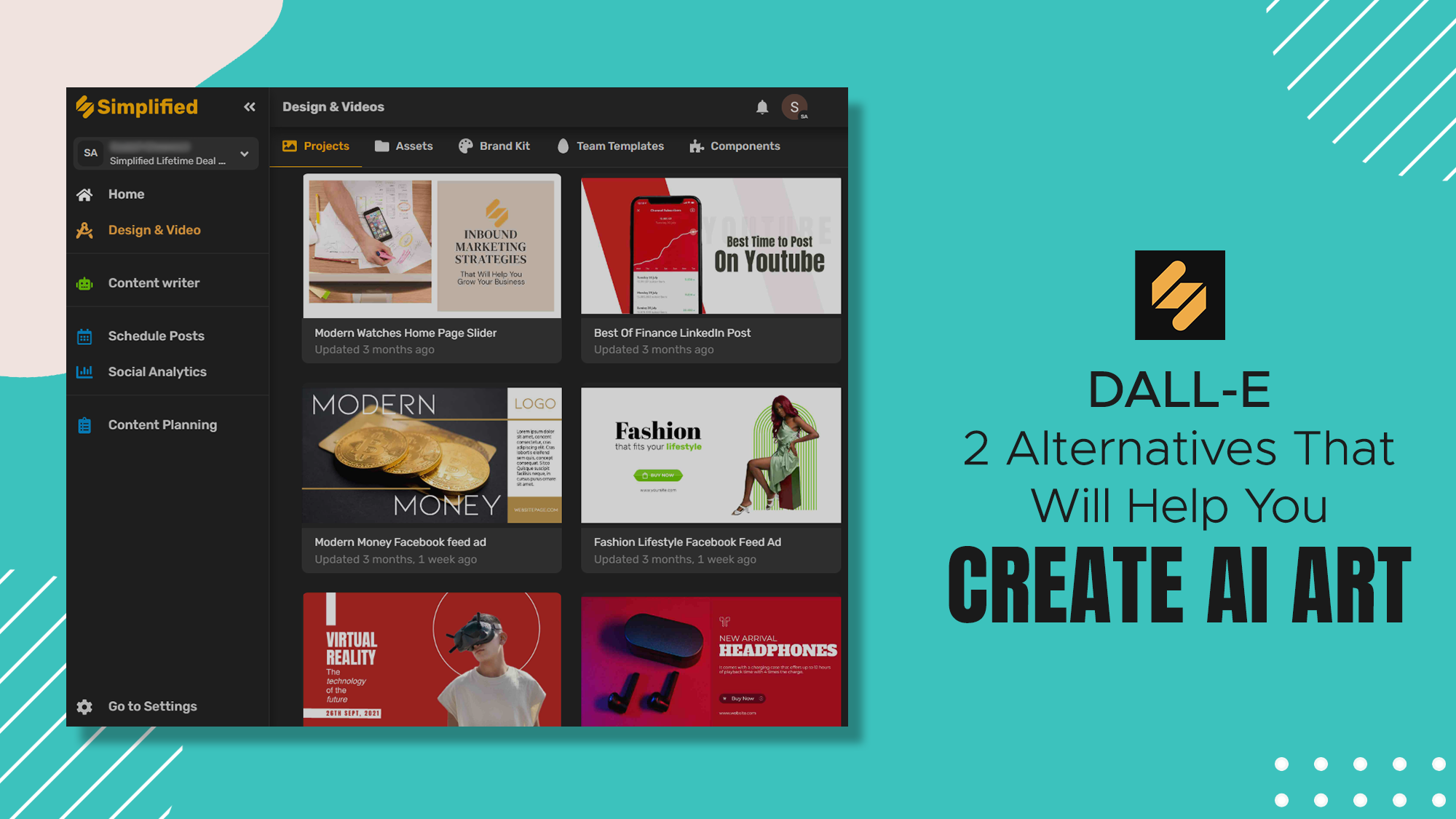 If you're into art, then you've probably heard of DALL-E. It's an AI image generator that uses machine learning to generate images from textual descriptions, and the results are pretty impressive (and sometimes unsettling). People have been using it to create all kinds of artwork, from portraits to landscapes and much more.
While DALL-E is an impressive feat of AI, it is not the only program of its kind. (Not to mention you could be waiting quite a while even to use the platform). Luckily, there are a few other AI art programs that you can use to create your AI-created images.
In this blog post, we'll explore 6 of these DALL-E 2 alternatives and see how they stack up. So if you're curious about what else is out there, read on!
Related: Turning Words Into Art | How Does Dall – E Do It?
What Exactly Is DALL-E?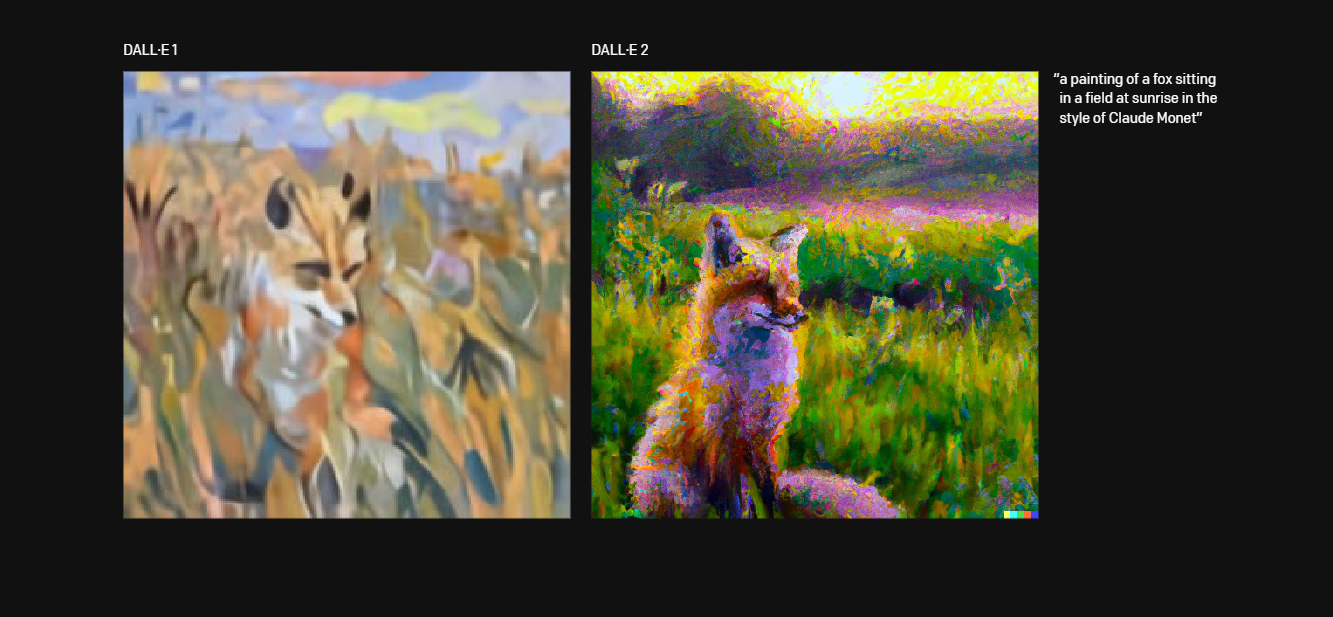 Dall-E is a new AI tool that can generate images from textual descriptions, developed by OpenAI. It uses a 12-billion parameter training version of the GPT-3 transformer model to interpret the natural language inputs and generate corresponding images. The tool is named after the Disney character Wall-E, which is a trash compactor robot that creates art from the trash it collects. Similarly, Dall-E generates images from the textual descriptions it is given.
In April of 2022, OpenAI let everyone know about DALL-E 2. This beefed-up version can generate authentic, lifelike images and artwork from a text description and intelligently blend concepts, attributes, and styles.
What are some DALL-E 2 alternatives?
Now, we've gotten to the juicy part! If you're looking for an alternative to DALL-E 2, there are plenty of options out there.
Here are 5 of some of the best DALL-E 2 alternatives:
1. Simplified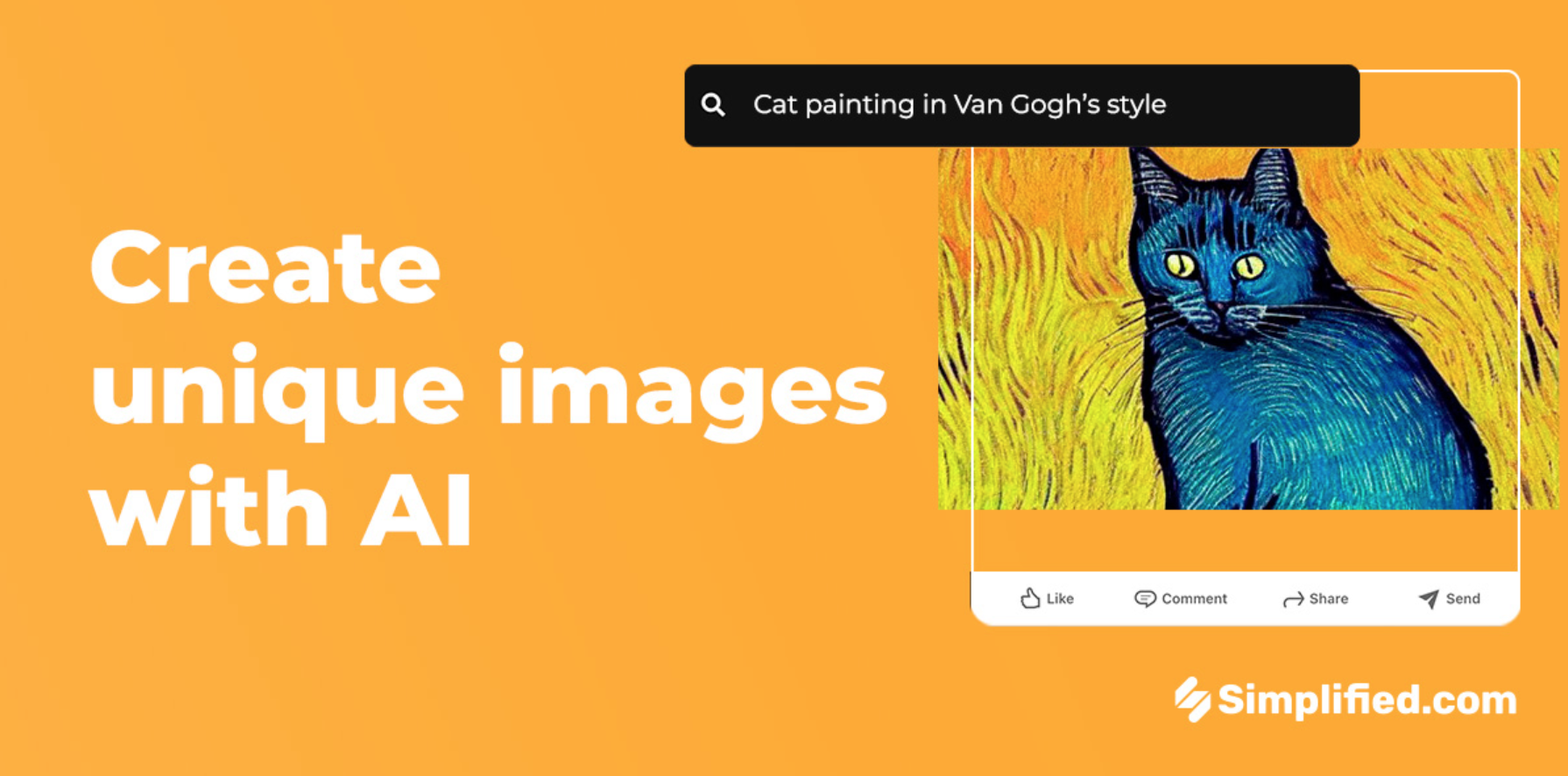 Simplified's text-to-image AI art generator takes the keywords you type in and generates images based on your input. This means you can type any command, and it will generate realistic images! We provide an all-in-one app that sets us apart from the other AI image generators on this list.
Asides from allowing you to generate an image from a textual description, you can also use Simplified to create blog posts, schedule social media posts, and collaborate with teams.
Pricing:
Free forever account with monthly free credits
Pros:
Uses Stable Diffusion & DALL-E instead of only 1 model.
Do more than image/art generation. Edit Images and create social media post / content
Publish to social media directly after Image Generation
2. Starryai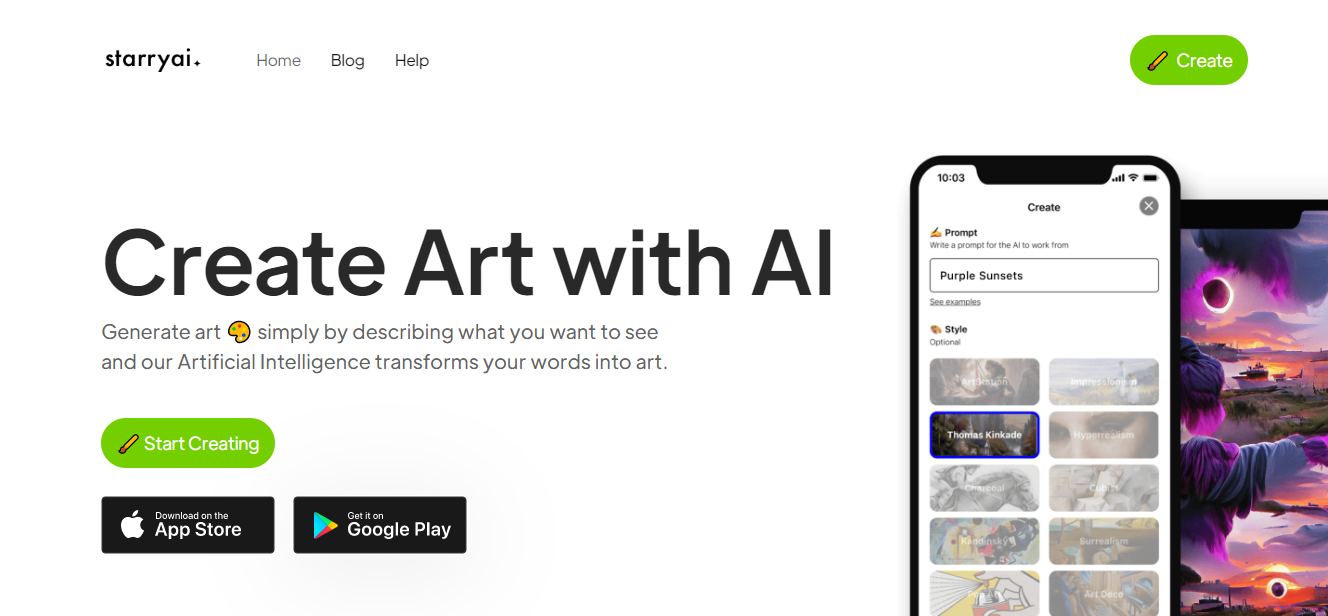 Created to make AI art generation easier, Starryai is one of the best DALL-E 2 alternatives. When you create AI artwork with Starryai, you maintain 100% ownership of your creations.
This AI image generator uses two state-of-the-art AI models – Altair and Orion. Altair uses the VQGAN-CLIP model to render artwork, while Orion uses the CLIP-Guided Diffusion model. Thanks to these models, the ai art generator app can create truly unique and inspiring artwork.
Pricing: The app is free on iOS and Android, but there are in-app purchases for art credits.
Pros:
The AI picture generator has an easy-to-use interface;
The art generated can be shared on social media platforms for users to earn credits;
Artwork is created with just a simple prompt, including emojis
Cons:
Starryai's AI is not the most advanced
3. Fotor (GoArt)

Fotor is a great software that allows you to easily edit your photos and make them look amazing. This AI-powered image generator can also turn any picture into a beautiful painting in a matter of seconds.
From oil paintings and sketches to cartoons, Fotor has it all. Used by over 300 million people, including non-professionals and designers alike, Fotor's simple yet advanced effects and tools make images look professional and ethereal.
Pricing:
$8.99/Monthly
$39.99/Yearly (equivalent to $3.33 monthly)
Pros:
Easy to use;
Over 50 unique painting filters and styles
Available in 9 different languages;
Beginner-friendly.
Cons:
It often lags;
There has been controversy surrounding Fotor's paid subscriptions, with many users calling the company's services a scam;
The software has limited features.
4. Dream by WOMBO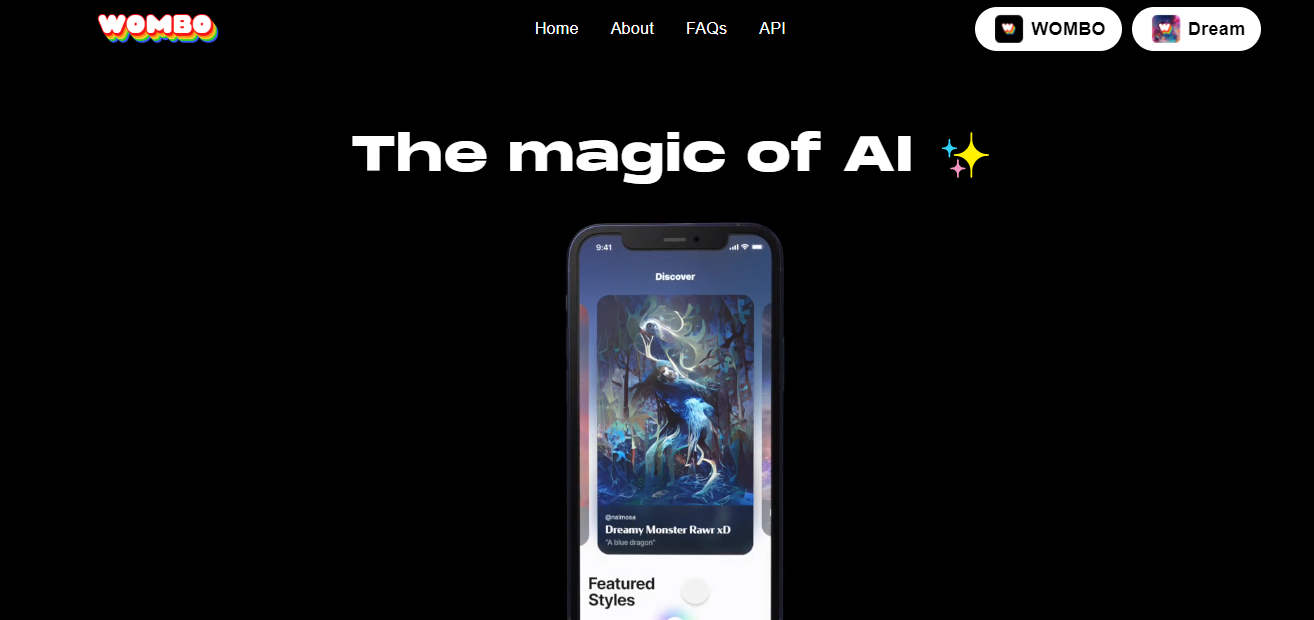 With Dreams by WOMBO, you can create high-quality AI-created images. All you have to do is enter a prompt, select your preferred art style and get stunning AI images in seconds. This DALL-E 2 alternative also allows users to save or purchase prints of their artwork.
Pricing: Free
Pros:
Frequent app updates;
No account registration is needed;
Offers 15 different art styles;
Generates very realistic images;
The artwork is sharable.
Cons:
Too many ads;
Limited in some countries.
5. NightCafe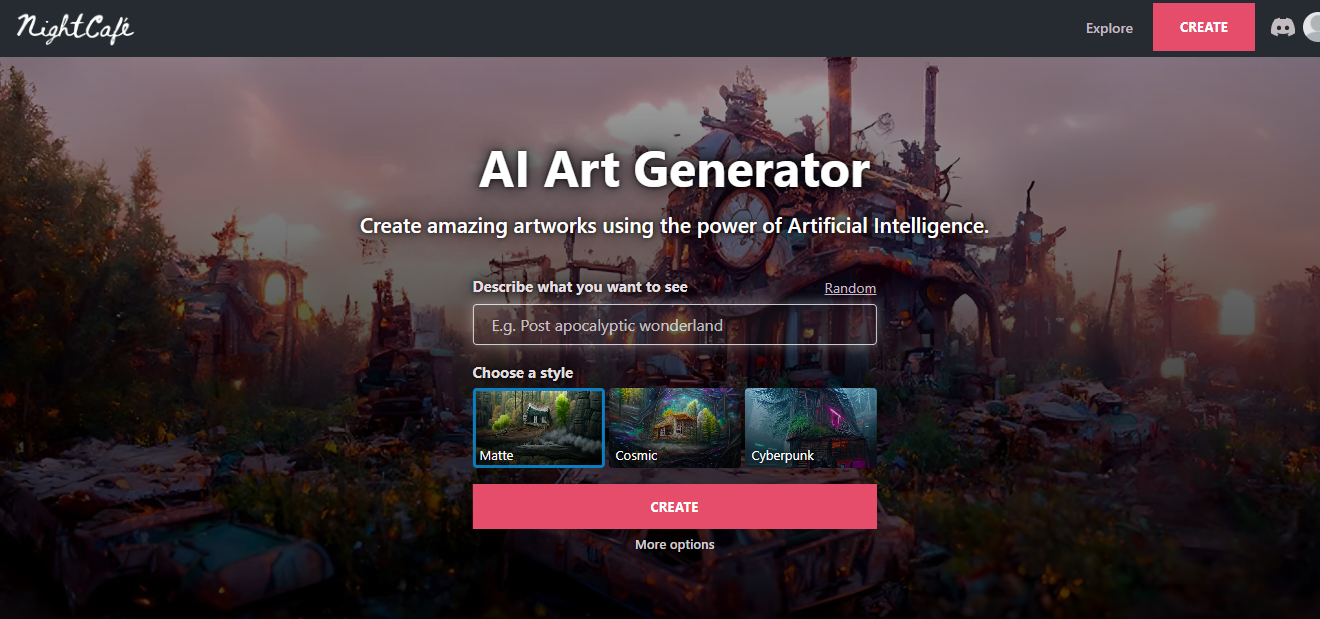 Want to create AI masterpieces? Well, you can do so with NightCafe! This AI picture generator uses neural style transfer (a machine learning technique that involves training a deep neural network to identify the unique stylistic characteristics of a 'style' image and then apply those characteristics to an 'input' image.) It's a text-to-image generator that creates artwork from just a text prompt.
NightCafe is also a popularly used NFT art creator.
Pricing:
You can use NightCafe Creator to generate up to 5 free artworks per day. Payment is only required if you'd like to get your artwork printed or extend your use of the AI software. The credits plans include:
AI Hobbyist: $9.99 monthly for 100 credits
AI Enthusiast: $19.99 monthly for 250 credits
AI Artist: $49.99 monthly for 700 credits
AI Professional: $79.99 monthly for 1500 credits
Pros:
Easy to use interface;
Creations are sharable in an AI art community;
Users can create a single image using multiple styles;
Good for creating bulk art;
It generates high-resolution artwork.
Cons:
The traffic on the website sometimes causes longer processing times for images;
 Users must buy or earn credits at $0.08/credit and $0.20/credit to continue creating
6. ArtBreeder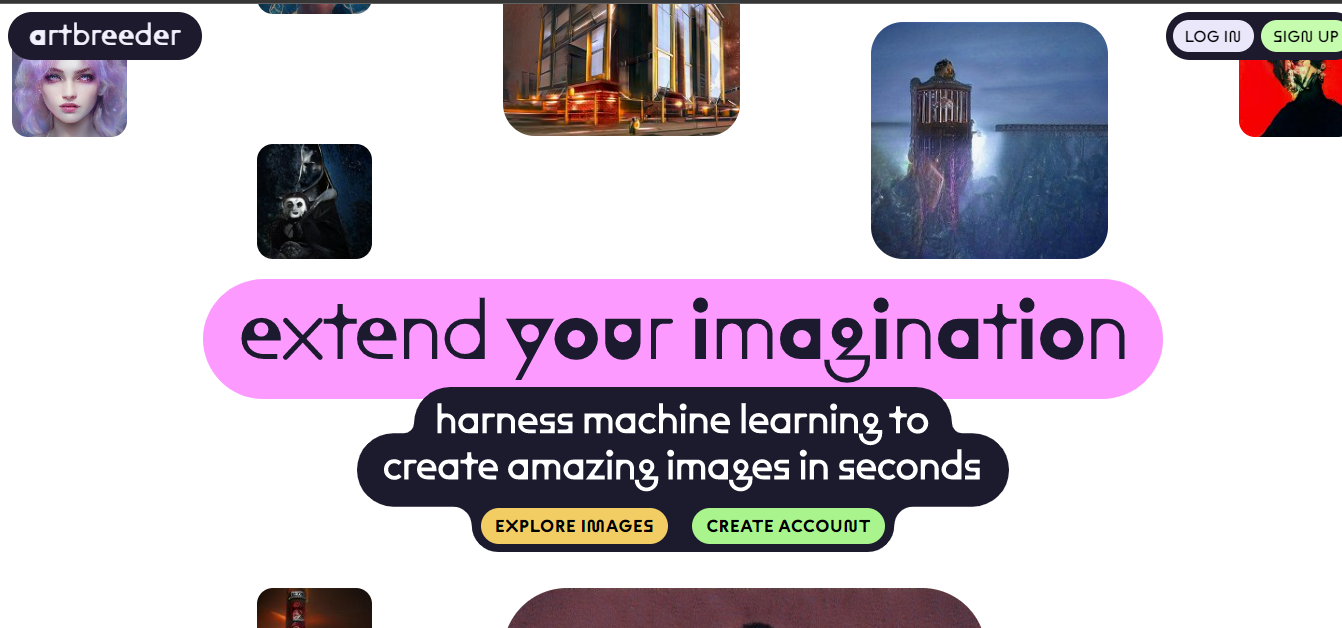 Your imagination is all you need when using this AI image generator. With just a click, users can change an image's details by modifying its genes. It allows users to create digital art by inputting an abstract to generate the final product.
Artbreeder is a creative tool that bolsters users' creativity by making it easier to collaborate and explore. You can even create new images by mixing various qualities of other images.
Pricing:
There's a free version available. Premium plans include:
Starter Breeder: $8.99 monthly
Advanced Breeder: $18.99 monthly
Champion Breeder: $38.99 monthly
Pros:
ArtBreeder generates realistic and customizable human portraits;
The platform is easy enough to use.
Cons:
Artworks with faces (for example, anime) take longer to function than other artworks;
Higher resolution downloads are limited with the free version.
The Bottom Line
Well, there you have it! There's no doubt that AI text-to-image generators are making art creation easier and more fun both for beginners and professionals. DALL-E 2 may be one of the coolest AI image generators out there today, but we're sure you'll enjoy using the amazing DALL-E 2 alternatives we've listed for you.
And though we may not have an AI image generator (yet), you can still make some pretty rad graphic designs using Simplified. What's more, you can write, edit videos, publish content, and manage your social media accounts, all in one place.
Simplified is the best all-in-one marketing tool you'll ever find.
So, get started for free today – you'll be glad you did!