Who doesn't want a daily dose of illustration inspiration on their social media feed? Or maybe, it's just stunning artwork you need to light up your day. However, discovering the best talent on this platform may not be the most straightforward task. So, that's why in this blog, we have explored the depths of the internet and gathered a list of ten brilliant illustrators on Instagram you need to follow.
From graphic illustrations to digital illustrations, comic illustrators to fashion illustrators, these Instagram artists have it all. So fasten your design seatbelts, and let's start our creative journey with color and digital graphics!
Graphic Illustrators on Instagram
Alicia Souza is a digital illustrator currently based in Bangalore, India. As one of the most popular illustrators on Instagram, she is renowned for her heartfelt and lovable designs. Additionally, her soft color palette and watercolor-like brushstrokes bring out the innocence of her feed, giving it an almost nighttime storybook aesthetic. Check out some adorable art supplies, home decor, accessories, t-shirts, and so much more on her new online store!
(Source: Friday Magazine)
Related: Pastel Colors: What They Are + How To Use Them
It wouldn't be an exaggeration to compare María's colorful artwork to a contemporary Frida Kahlo gone digital! Moreover, her unique Latin American style, immaculate detailing, and stunning character designs easily make her one of the best illustrators on Instagram.
(Source: Design Gallerist)
For anyone truly passionate about digital art, Calotta's magical portfolio is pretty hard to miss. An illustrator and animator from Italy, her commissioned posts are no less than Oscar-worthy animated short films and as such, we think she's one of the top illustrators to follow on Instagram. Certainly, feel free to check out her shop or maybe even order a custom portrait on her website.
Jarom's digital illustration Instagram account is quite the character-driven story. His impressive blend of 3D effects in 2D graphic designs has led to him working with several famous clients like – Apple, Disney, Facebook, Spotify, Pepsi, and Adobe, to name a few. Furthermore, you can learn to create your very own illustrations through his online courses on Skillshare!
(Source: iPad Calligraphy)
Related: Illustration Inspiration: 10 Unique Examples Of Brand Illustration
A Chilean artist based in the UK, Carla is one of the most talented illustrators to follow on Instagram if you're looking for a soothing experience. Her artwork features a neutral color palette that resonates with fans of the boho aesthetic. Likewise, her characters are comforting, positive, and most importantly, diverse. Like her Instagram feed? You can purchase her illustration prints, phone cases, apparel and so much more on her website!
(Source: Carla Llanos)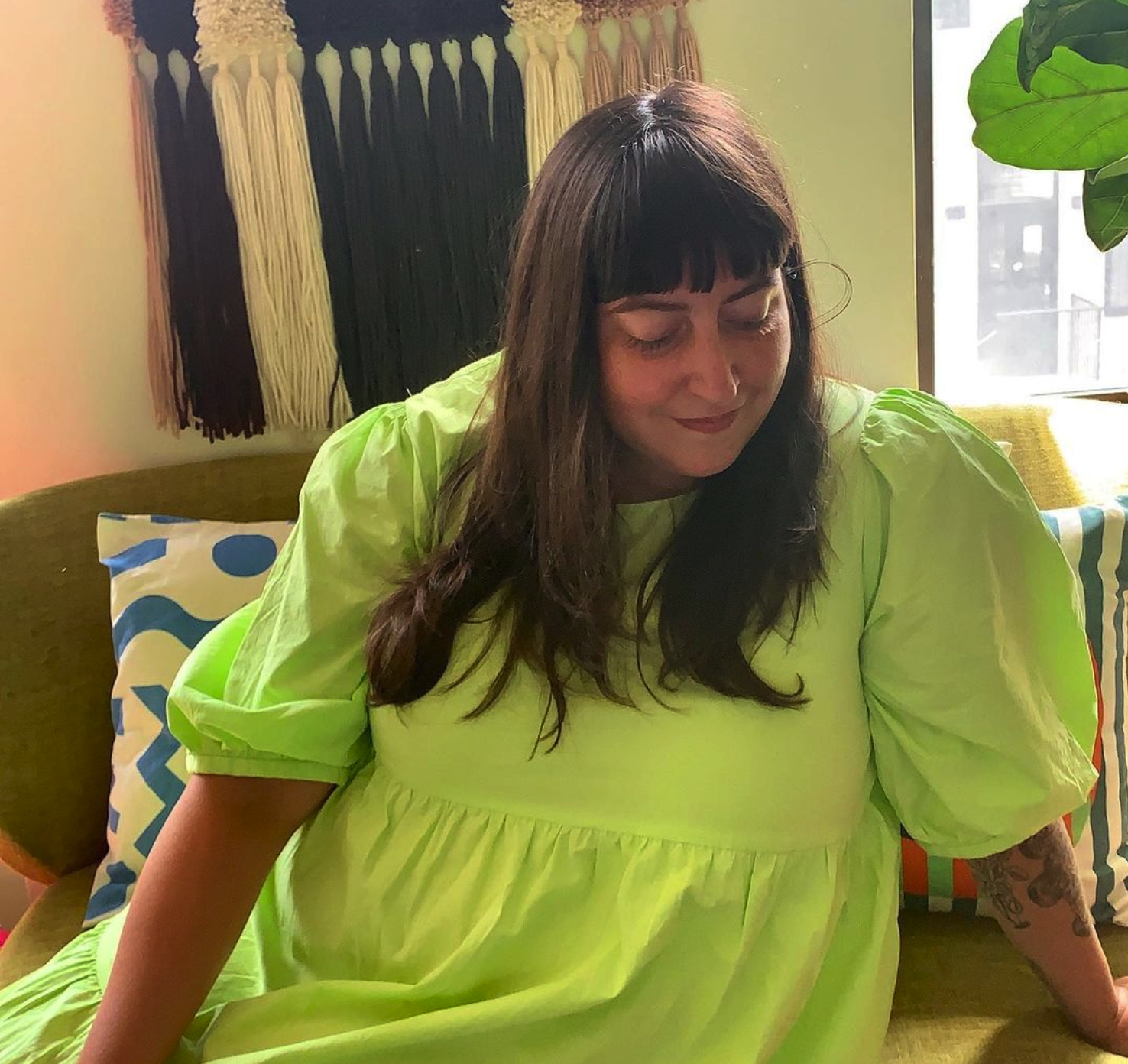 Jordan Sondler is an illustrator living in New York City with her Pomeranian, Ramona Singer. She designs many things, including murals, television sets, 90s nostalgia diaries, and beyond. Her clients include Google, Nickelodeon, Ban.do, Urban Outfitters, Hallmark and more
Digital Comic Illustrators to Follow on Instagram
A former Buzzfeed employee-turned independent digital comic artist on Instagram, Adam Ellis is no stranger to success. His sense of humor paired with his graphic design talent and the expressive characters he creates, indeed make him one of the best entertainers and illustrators on Instagram.
(Source: Instagram)
If you're a fan of the Sarah Anderson comics and would like to add some color to your life, Fran Meneses is the illustrator to follow on Instagram! Fran is a New York and Chile-based graphic designer and digital artist, better known by her Instagram handle @Frannerd. In fact, you can enjoy her comics on her profile, check out her books and magazines on her website, and watch her videos on YouTube!
(Source: Etsy)
Fashion Illustrators to Follow on Instagram
After just a minute of scrolling through Megan Hess's Instagram feed, you're bound to feel the energy of Project Runway take over! Consequently, her graphic design background has helped her partner with well-known clients, including some of the biggest names in the fashion industry- Prada, Cartier, Dior, and Louis Vuitton. Certainly check out her books, art prints, and bags at her online shop here.
Next up on our list of fashion illustrators on Instagram, we have none other than Megan's talented sister, Kerrie. Her gorgeous art prints, illustration designs, and eye for quality watercolor strokes are what draw her audience to her social media portfolio. Additionally, you can also learn some creative tips and tricks by taking one of her online art courses– from premium couture designing to character illustrations!
Related: How To Make Visually Appealing Projects With Brand Illustrations
For art history students, the subject of Pop Art has always been eccentric, bold, and considerably underground. It is this style of art that Malika, a Barcelona-based French artist, has taken and put her own spin on. Furthermore, her playful color combinations switch from loud tones of blue and black, always staying relevant to her audience. You can check out her work and also her print shop on her website!
(Source: Elisava)
Design Tip: Feeling inspired? Try making your own graphic art using our free illustration tools (including callouts, avatars, shapes, patterns, and icons) right here on Simplified! Go to your artboard and browse through the options under Visuals or Components.