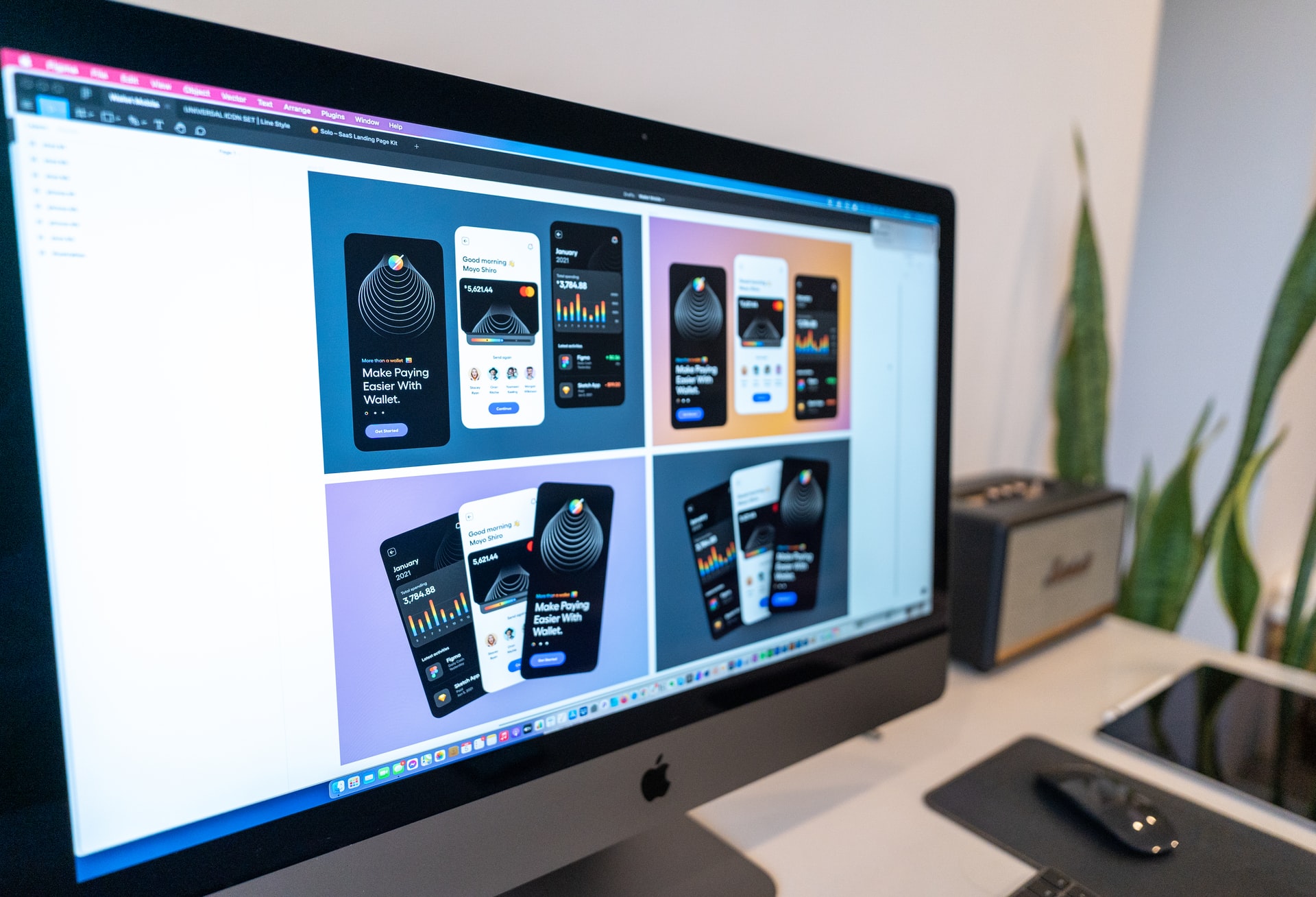 As content marketing becomes more important for businesses, you've seen many online design apps promising to solve all your problems. But the truth is, every founder, creator, and team has unique needs, and finding the right tool takes a little research—which is probably how you ended up here! If you're on the lookout for an online design tool, this comparison blog between Simplified and Canva will help you choose the perfect one. While Canva might be one of the popular design tools, it might not have everything you're looking for. In fact, Simplified, an AI-powered marketing tool is a great Canva alternative. Both apps have a lot going for them in terms of features and usability, but which one is right for you?
Choosing the right design tool starts with identifying your goals. Are you looking for easier collaboration with your team? A faster workflow? Unique templates for your business? Once you have an idea of what you need, you'll be able to narrow down the apps that target those things exactly. So, let's take a quick look at how Simplified and Canva compare.
Basis

Simplified

Canva

Pricing starts from

$12

$12.99

AI copywriting

✅
❌

Unlimited personalized brand kits

✅
❌

Integrations: Shopify, Storyblocks & Unsplash

✅
❌

In-app Customer support

✅
❌

Design, Edit & Publish

Custom Fonts

✅
✅

Design Templates

✅
✅

Upload your own assets

✅
✅

Video editing

✅

✅

Video templates

✅

✅

Animation & Transition

✅

✅

One-click Magic Resize

✅
✅

One-click Background Remover

✅
✅

Content Planner + Scheduling Posts (Publish to Facebook, Instagram, LinkedIn)

✅
✅
Organize & collaborate

Members

✅ Unlimited

✅3000

Team sharing

✅
✅

Audio File Management

✅
✅

Real-time Collaboration: share your workspace + commenting while designing

✅
✅

Organizing: Folders

✅
✅

Built for teams

✅
✅

Premium community

✅
✅

Mobile Friendly

✅
✅

Integrations

✅
Google Drive, Google Sheets, Shopify, Chrome Extension, Storyblocks,
Pixabay, Unsplash, Brandfetch, Pexels, Airtable, Zapier
✅
Brandfetch, Pexels, Chrome Extension, Google Drive, Pixabay
Both Simplified and Canva are great design tools, but comparing what makes them different can help you make the right choice for you and your team. So, let's take a more detailed look at each aspect of the tool— starting from pricing to features.
Pricing and Plans— A Powerful Free Alternative to Canva
Pricing is an extremely important aspect of choosing a tool, so let's discuss it first. The cost of any resource can make or break your decision-making, so being aware of subscription fees (if any) and all those small add-on costs is important. Is Canva free to use for individuals? Yes, but access to premium photos, design elements, and custom fonts is limited. If you see an amazing icon you want to use in your design, you'll need to pay to use it.
Alternatively, Simplified's free plan has unlimited access to millions of beautiful stock images, icons, and design elements and thousands of fonts and stock videos, at no extra cost. Paying for premium stock photos and icons adds up! So if you're looking for an all-in-one design tool that includes free design elements, then Simplified might be the one for you.
Another thing to consider when thinking about pricing is collaboration. If you're using an online design tool to collaborate with team members, the cost of team plans adds up. Canva has only one plan for teams, the Pro Plan, which costs $119 per year for up to 5 members, with the price increasing with the more members you add. Simplified, a brilliant alternative to Canva has two different plans for teams—the Small Teams plan ($12 per member per month) and the Businesses Plan ($24 per member per month)—so you only pay for the team members you need and for the type of team you are. With Simplified, a free alternative to Canva, you get more control over your plan costs and can increase and decrease team members (and therefore costs!) as needed.
| Packages | Simplified's Pricing | Canva Pricing | What's the difference? |
| --- | --- | --- | --- |
| Free | $0 Free Forever | Free | Canva's free plan gives you some design elements and templates for free, but you'll need to pay individually to access premium templates, icons, and more. Simplified's entire template and asset library is free forever. |
| Small Teams | $12/member per Month | $119 per year for 5 members | Canva's pro plan offers the same features for individuals and small teams, so you might be paying for more than you need. |
| Businesses | $24/member per month | N/A | Canva doesn't have a plan for mid-size businesses. |
| Enterprise | Talk to us for the best plan for your enterprise! | Custom | Simplified's enterprise plan has advanced AI features like long-form content and automated workflows. Canva's Enterprise plan includes features like Multiple Brand Kits, which are accessible for free with Simplified! |
All the Features: AI Copywriting, Templates, Videos, and Assets
Buckle up, because we're finally at the biggest part of this comparison: Features. You'll need to decide which features are most important to you and which ones you can live without. For some users, all that matters is an easy-to-use design platform. For others, they're looking for an all-in-one content marketing tool to help them scale. So let's get into it.
AI Copywriting Generator
You can't have great marketing campaigns without great copy and this is where Simplified really delivers. Simplified is the world's first design platform with an AI copywriting generator. Get instant, effective copywriting in seconds for every type of marketing campaign you need—from Facebook ads to Social Media quotes. Plus, take it a step further by automatically generating visual creatives using the copy you generated. On the other hand, Canva has no AI copywriting abilities, so if you're looking for a design tool that can handle all your marketing needs—written and visual—Simplified might be the smartest alternative to Canva.
Templates
Both Simplified and Canva have exceptional templates and you can easily drag and drop elements to create beautiful designs in minutes. Moreover, these templates can help you design anything you want—from Facebook posts to flyers to YouTube covers.
Can you design logos on Canva and Simplified? Yes! Are Canva templates free? Well, that's complicated. Canva has dozens of free templates for you to use but to access premium templates (with those cool animations you see all over Instagram), you'll need to pay for the Pro plan. If fresh, unique, and premium templates for your business are important to you, then Simplified is a great alternative to Canva. Moreover, Simplified's entire template library is free forever and, yes, that includes those Insta-worthy animations.
One-Click Editing Tools
In the hyper-fast world of the internet, your content creation needs to be faster. So both Canva and Simplified have instant, one-click editing tools. Simplified's magic, one-click background remover is free forever, while Canva's is a paid feature. How do you remove backgrounds from images for free on Simplified? Easy! Just drag in your image and click "Remove Background." It's that fast. Can you create animations in Canva and Simplified? Yes! But, Simplified's one-click text and image animation tool is free for all, while Canva's is behind a paywall.
Creating an animation on Simplified is as simple as highlighting an element and clicking "Animate." Then choose from 35+ animation styles to really make your design shine. Furthermore, the fastest editing tool of all is the Image Resizer, which can take one design and reformat it for any platform. Let's say you make an Instagram post, Simplified's Image Resizer can instantly reformat it for Instagram stories, Facebook posts, Headers, Banners, and more than 30 other formats. Canva's image resizer can currently only transform into 4 other content types. So, if super-fast workflow matters to you and your market across a variety of channels, Simplified's free one-click tools will serve you well.
Videos
With the rise of Reels and TikTok, it's no secret that video is the future of marketing, but video editing hasn't changed in years. Until now! Simplified's one-click video tools make creating videos almost as easy as watching them online. Not sure where to start with your video? Browse Simplified's free, high-quality video library that you can access at no extra charge. Thousands of videos are available to you with the click of a button. Plus, Simplified has video templates that can get you creating in an instant. Canva has similar video capabilities, but they are hidden behind a paywall. For content marketers who love creating videos but need a free tool to work with, Simplified is the best alternative to Canva.
Resource Library
Are Canva images copyright-free? Yes, but you might have to pay for the ones you really love. Meanwhile, Simplified's stock image library is free for all and has millions and millions of premium stock photos from all your favorite image resources. Access millions of watermark-free, stock images and videos from Unsplash, Pexels, Giphy, Storyblocks, and more for free on Simplified, regardless of what plan you're on!
Social Sharing: In-App Planning, Posting, and More on Canva and Simplified
Finally, you've created all your designs, written the copy, perfected the edits, and got final approval from your team. You're ready to publish your work for all to see! But, who has the time to publish posts every day at a certain hour? Try scheduling them so you never miss a beat! Simplified and Canva both have powerful social sharing and scheduling tools, so you can plan, post, and grow in an instant. You might be wondering what's the best time to post on Twitter? What's the best time to post on Instagram? Visually layout your social schedule with the content planner.
With in-app publishing and scheduling, you can start and finish all your marketing in the same app. No need to waste time exporting or downloading files just to re-upload them again to social media (even typing that is a struggle). Get feedback, edit, approve and publish—same time, same place. The content planner is free for all with Simplified because getting your content out there is the most important part of marketing! Canva's content planner and scheduler are hidden behind its paywall. So, for on-the-go content marketers who need everything in one place, Simplified is the best alternative to Canva.
Related: Canva vs Adobe Spark: Which Is the Best Choice for You?
Collaboration & Organizing: Is Canva and Simplified Good for Teams?
One of the best parts of content marketing is collaborating with your team, clients, and coworkers. Whether you're a freelancer juggling multiple clients or a marketing manager that needs an organized workflow, collaboration is everything. Say goodbye to endless rounds of feedback and confused workflows and get your team on the same page with Simplified's powerful collaboration tools.
Both Simplified and Canva have real-time commenting, workspace sharing, and project organization tools but Simplified is free for all, no matter what plan you're on. You can also organize projects, assets, and more in 'folders' with both Simplified and Canva, so you and your team can always find what you need.
If you're on a team plan, access multiple Brand Kits, tagging, and sharing with your team is great on both Simplified and Canva. With Simplified, you can have unlimited members on both plans. However, Canva has a membership limit of 3000 team members. Also, on Simplified you can create unlimited workspaces to separate clients, projects, or campaigns as a free user. Canva's workspace separation is exclusive to the Pro Plan. What's more? You can make the approval process faster by assigning roles and customizing sharing settings for free on Simplified.
While both Canva and Simplified have collaboration options, Canva is better suited for informal teams, who prefer to do light reviews. Simplified's collaboration workflows are built for scale and are intended to grow with you.
Getting Started: How easy is it to use Canva and Simplified?
Finally, is it easy to get started on Canva and Simplified? Yes! Both apps prioritize ease of use but cater to very different users. Canva is great for one-off content creations with its drag and drop editor with a fun and colorful UI/UX. But when it comes to scaling your marketing and doing deep work, Simplified is the obvious winner. Canva's user interface can be glaring when you're staring at a screen for hours, but Simplified's sophisticated dark mode (with those fun pops of yellow) keep you focused and on task. (Psst.. for those of you that love light mode, you'll soon be able to toggle between modes on Simplified.)
Both platforms have great navigation that makes it quick to get started with your first design. However, Canva's photo effects, animations, and background removers are difficult to spot and when you do find them, they require a Pro plan to use. With Simplified, a must-try alternative to Canva, every design feature and effect is accessible right at the top of your screen. Every single feature— animations, photo effects, resizing, background remover, and more— is accessible on one screen. Plus, lightning-fast hotkeys make it faster than ever to search for action. Just press Command + K to bring up anything you need.
When it comes to help and support, Canva and Simplified both have email support available for all users. But Simplified is the only design app that offers live in-app chat support, so you don't even need to leave the app to solve a problem. Canva is great for users who need fast designs at a low cost, but Simplified is the easiest choice for users who want to scale their marketing—and want lightning-fast editing tools, AI copywriting, collaboration, and more to do it. Additionally, Simplified is the only marketing tool that brings users all these features for zero cost.