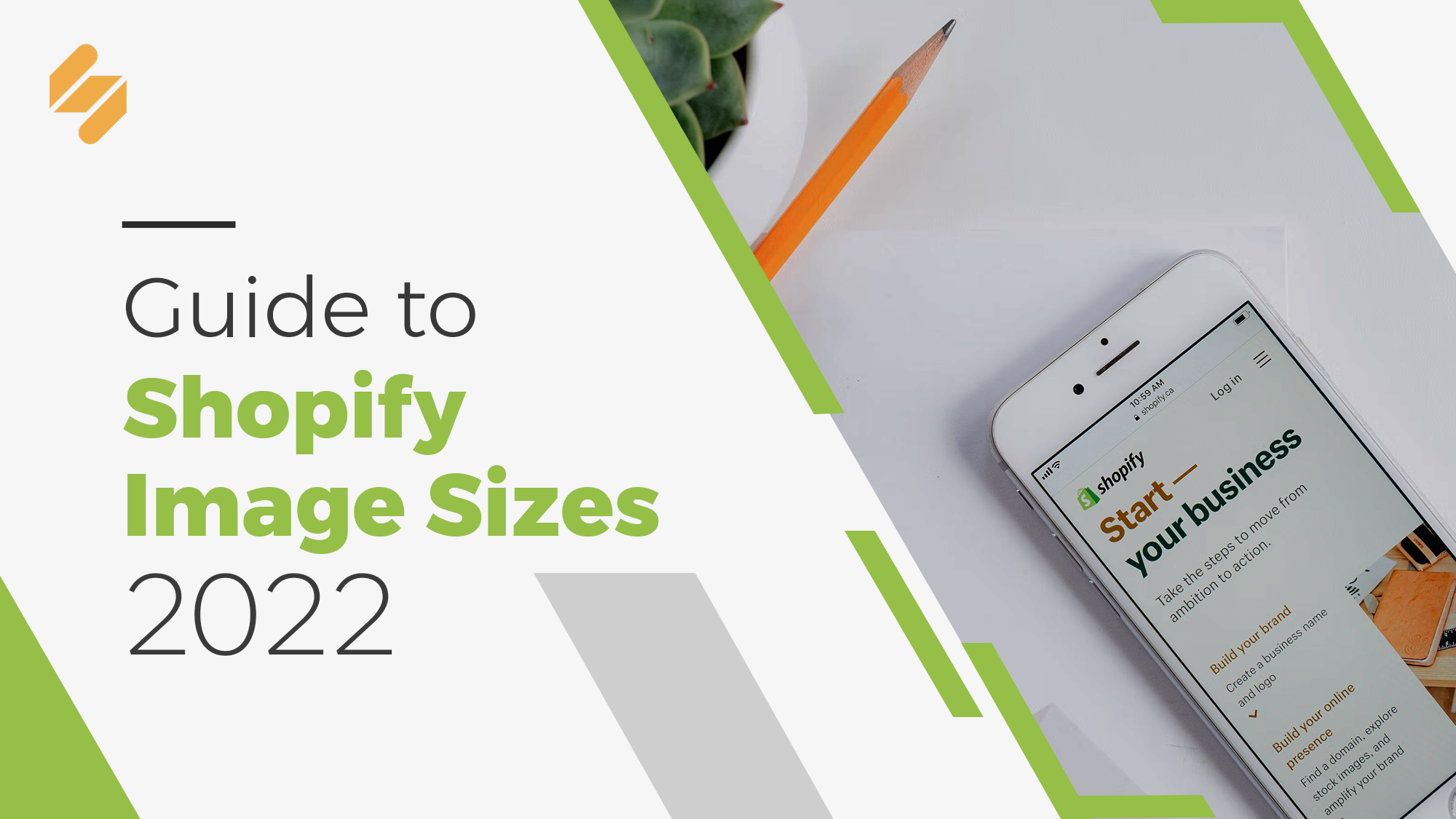 Shopify is a top-rated e-commerce platform that includes everything a business needs to sell online and in person. Shopify is ideal for both aspiring and seasoned entrepreneurs. It eliminates much of the stress that comes with running a business, and it includes several automations that make accelerating the sales funnel simple.
However, despite its user-friendly layout, marketers frequently struggle to input product details into the dashboard. Like any other online company, Shopify has fundamental product image requirements in place. Additionally, conforming to the recommended picture size for Shopify stores is essential for increased conversions.
Why are Shopify image sizes so important?
Images can make or break your online store. If you get them right, you'll capture the attention of your visitors and have a positive influence on your sales, engagement, and brand awareness.
Improved user experience
Using the recommended Shopify product image size will ensure that your images are neither fuzzy nor stretched across all screens. This will allow online shoppers to better picture the object and obtain a virtual comprehension of the item. As a result, their whole purchasing experience on your Shopify site will improve.
Fast page loading
Images can make a page weighty and slow it down. Consumers want online pages to load in under three seconds. Your page will load faster if you optimize them to the appropriate picture size for Shopify and compress them to a reduced file size.
Improved SEO efforts
When images are correctly optimized, they have a fast page speed. This directly informs search engine algorithms that your page meets user expectations and will rank you higher in SERPs.
List of various Shopify image sizes
To achieve all these, this guide will tell you what you need to know about Shopify image sizes and how to optimize them for greater visibility.
Shopify collection image size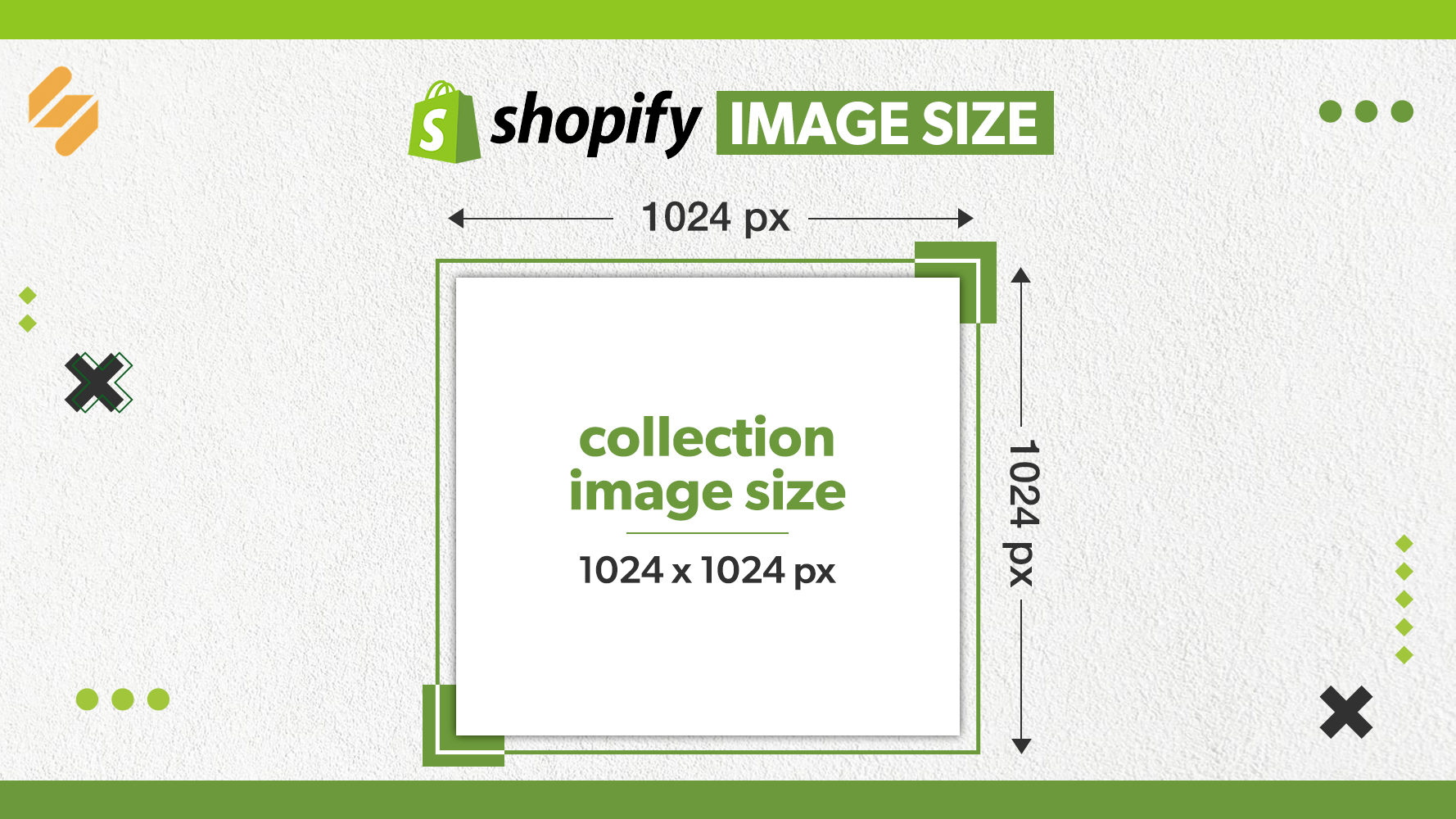 The Shopify collection feature, also known as the gallery, allows you to organize and categorize products into your own buckets or groups. You can also add tags to product images, allowing you to narrow down your search results.
Any dimension around 2048 x 2048 up to 4472 x 4472 pixels is acceptable. The best product images are square because they provide the best quality when zoomed in and out. Another thing to keep in mind with the Shopify collection image sizes is that they should remain constant and harmonious with each other. This implies that the height-to-width ratio should not change.
Shopify header image size
Adding photos to the header part of a website gives you another opportunity to advertise a popular product or a planned promotion at your store. Because the header section is visible on every page of your store, you must upload the proper Shopify picture size. When customers browse your store from top to bottom, the header is the first thing they see.
For the header, the optimum Shopify image sizes are between 100 and 250 pixels. However, for optimum visibility, use photos with a height of no more than 120 pixels.
Shopify banner image size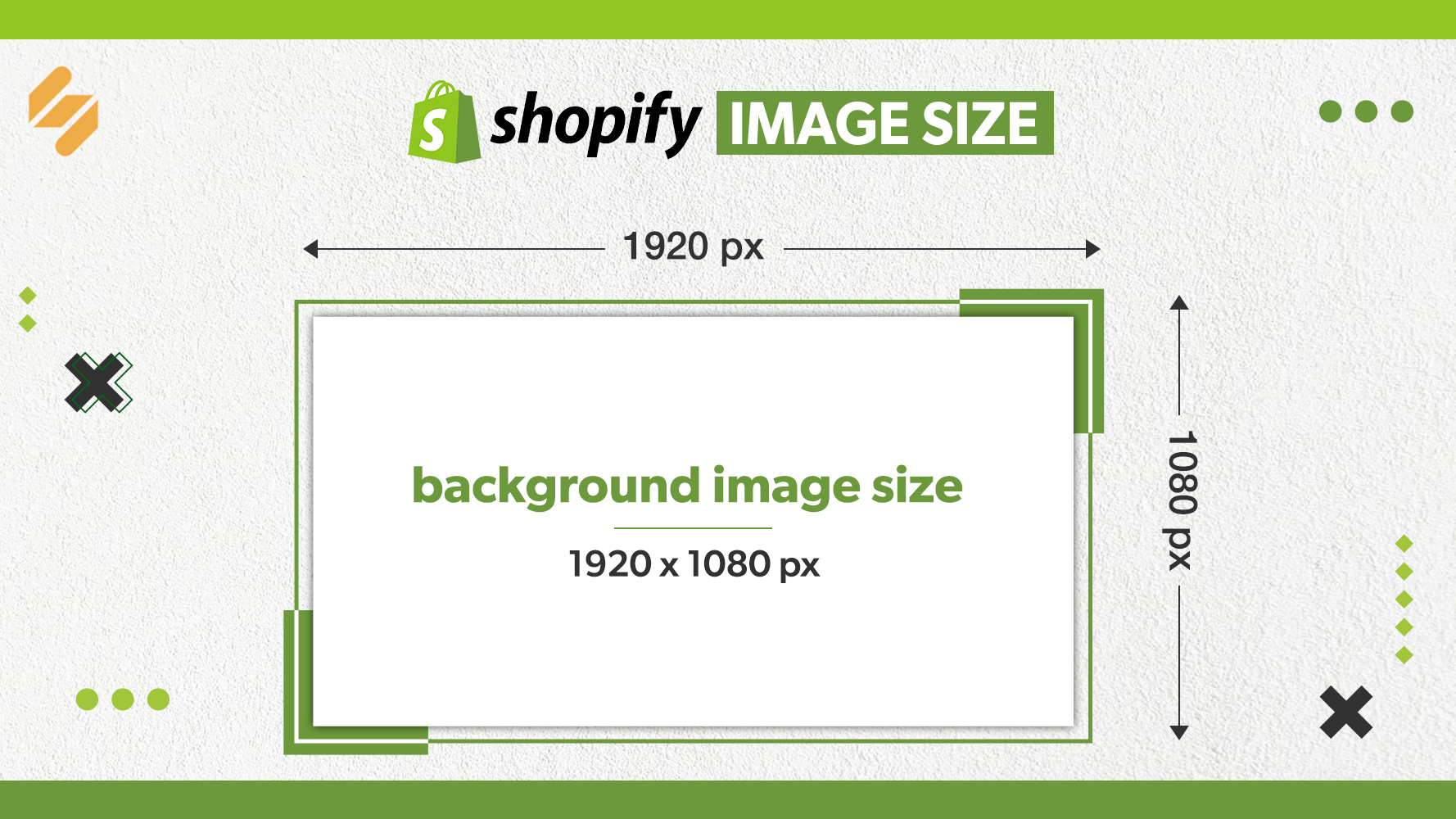 When uploading an image for the Shopify banner area, you must consider the specific theme you are using. This is because different Shopify themes require different dimensions, such as 1800 x 1000 pixels. Some themes also crop the edges of the images to fit them inside the banner section.
It's also worth noting that Shopify banner images that work well on desktops may not automatically adjust on mobile devices. Many users have complained of images that get stretched inappropriately or become blurry on smartphones and tablets.
Shopify logo size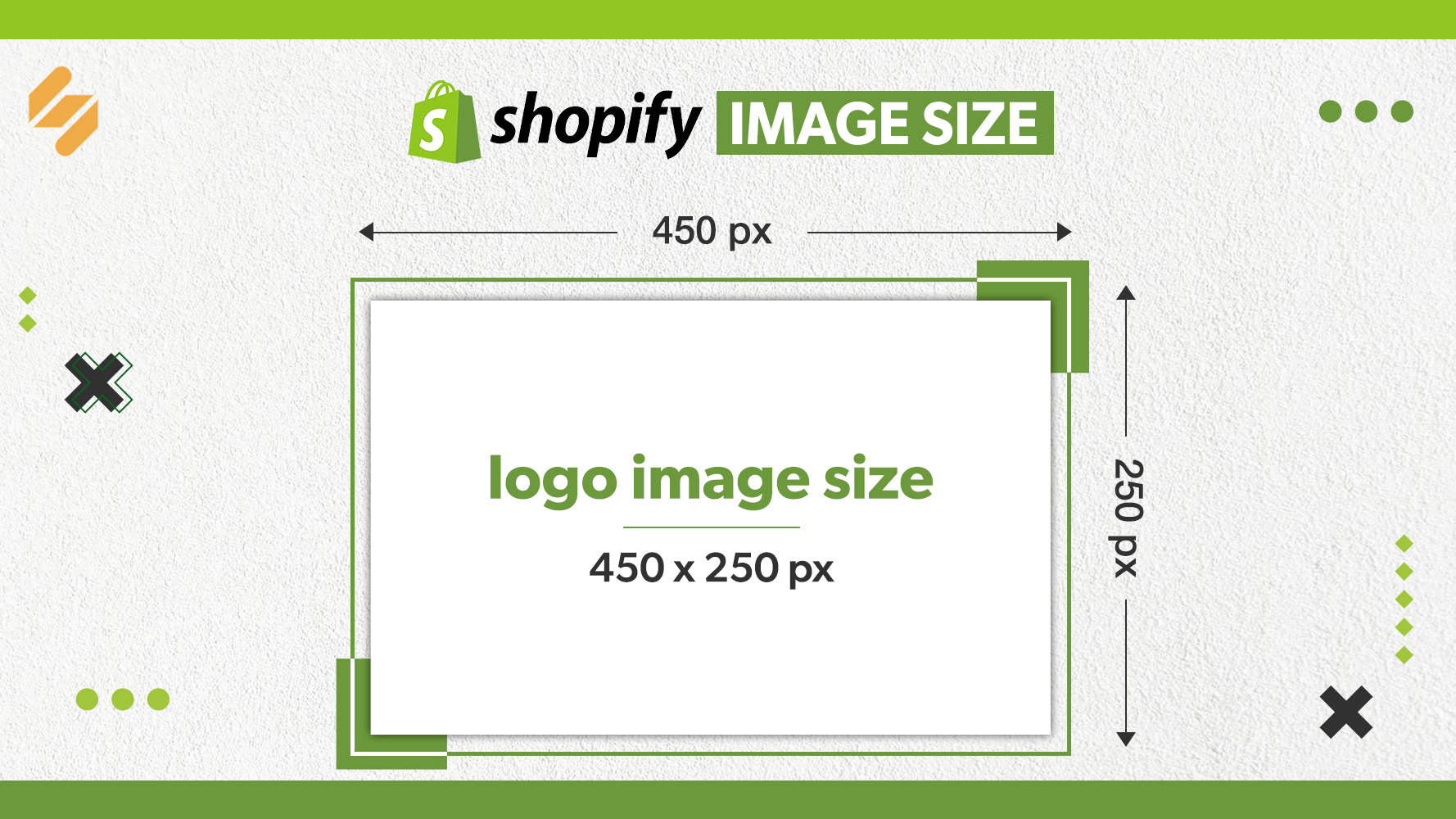 The maximum logo size advised by Shopify is 450 x 250 pixels. While it isn't required to be the exact size, make sure that your Shopify store's logo does not exceed the width of the sidebar, which is 250 pixels. This is the maximum logo image size that Shopify allows.
Shopify blog image size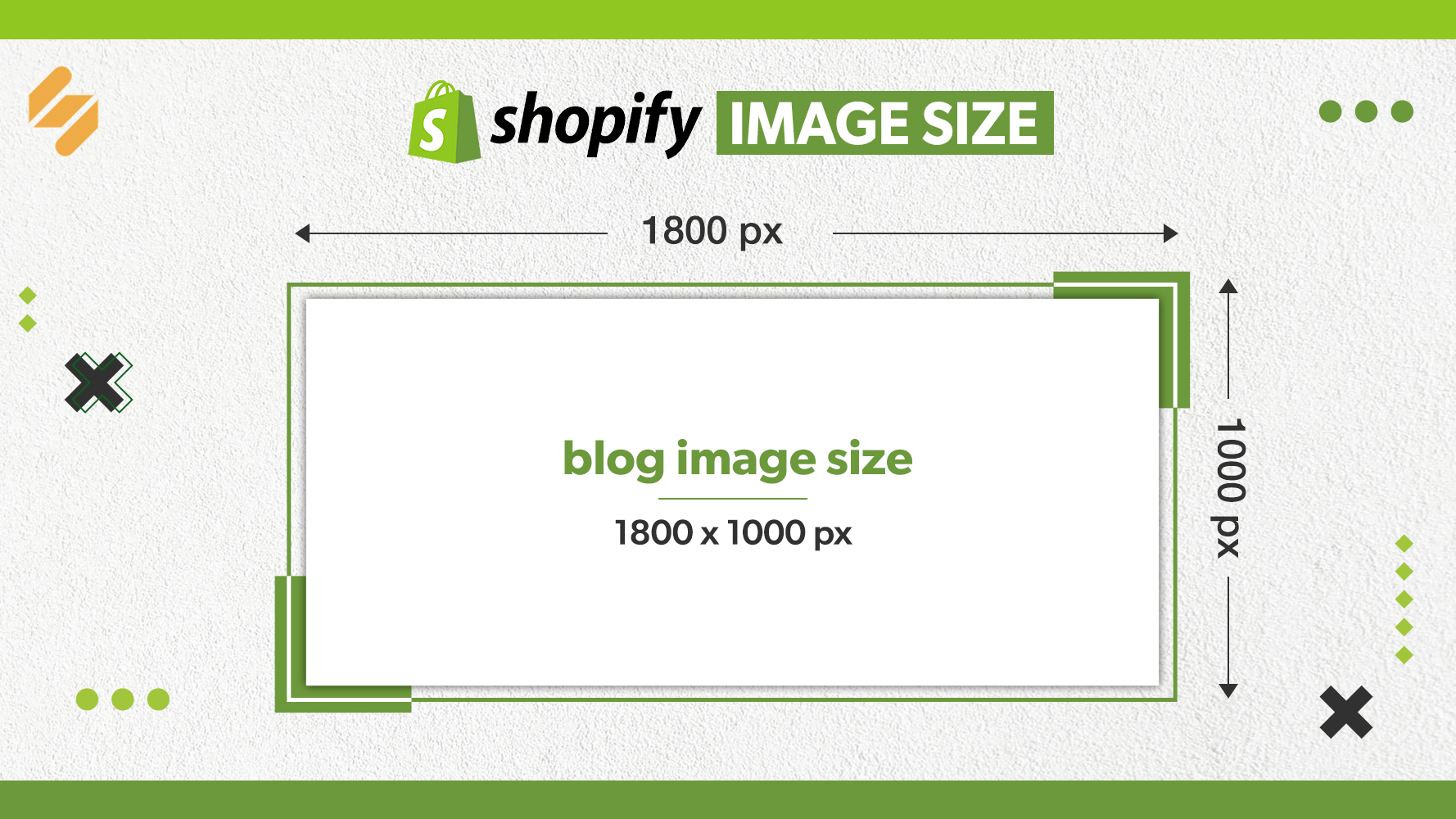 The ideal image size for a Shopify blog is 1800 x 1000 pixels. On all devices, this is a good size for your website to appear professional and structured. Many people propose using 1000 x 350 pixels for images within the article. Of course, this will differ depending on how you want your photographs to appear. After all, it's your content.
The ratio of featured blog photographs is usually 16:9. With that in mind, the 1400 x 788-pixel size is ideal. The size of a featured blog image cannot exceed 4472 × 4472 pixels and 20 MB, or it will be resized for you, just like other Shopify images.
Shopify product image size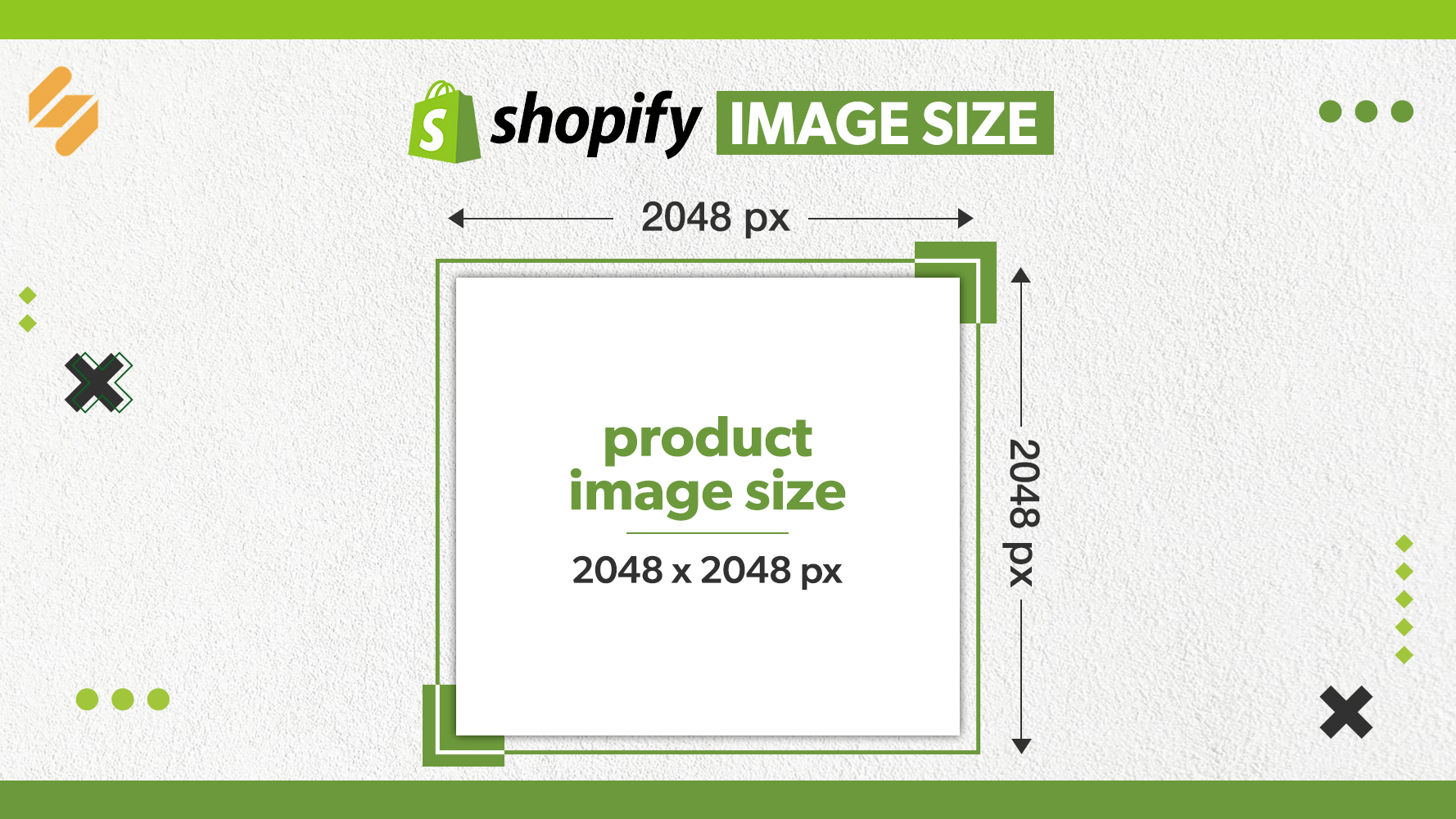 For square photos, the optimal Shopify product image size is 2048 × 2048 pixels. You can upload images as tiny as 800 x 800 pixels because this is the smallest resolution at which visitors can still zoom in on products. However, at the recommended 2048 × 2048 pixel dimension, they will do so without sacrificing considerable quality, allowing customers to notice your product's finer characteristics.
On mobile devices, smaller images appear better, and product photos greater than 4472 x 4472 pixels will be automatically resized.
Final Thoughts
The Shopify image size requirements are straightforward. While the best product image size for Shopify is not the only thing that will make your products sell, it is certainly the most crucial. So follow the tips above and offer your online visitors a seamless and attractive browsing experience. After you've mastered the best practices for Shopify photo sizes, you'll be able to develop a visually appealing store that gives your customers a pleasant experience.