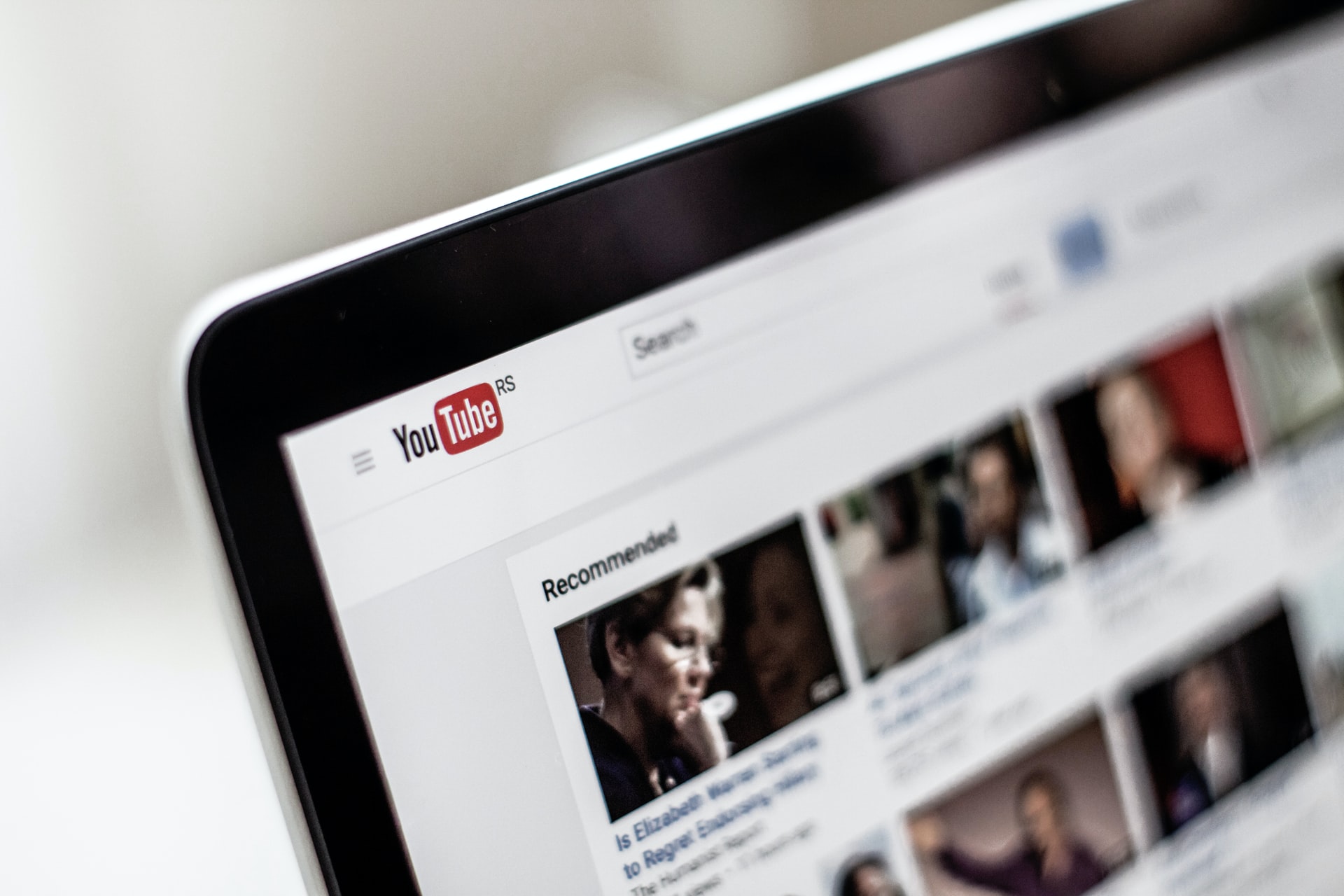 If you're a content creator on YouTube, chances are you're constantly looking for different ways to generate more views. Creating YouTube video playlists for your similarly themed videos is a great way to do just that, and more!
What are YouTube video playlists?
A YouTube video playlist, to put it simply, is a curated list of your YouTube videos that have a similar theme. When a user watches a video from a playlist, the other videos in the list automatically begin playing at the conclusion of the last one.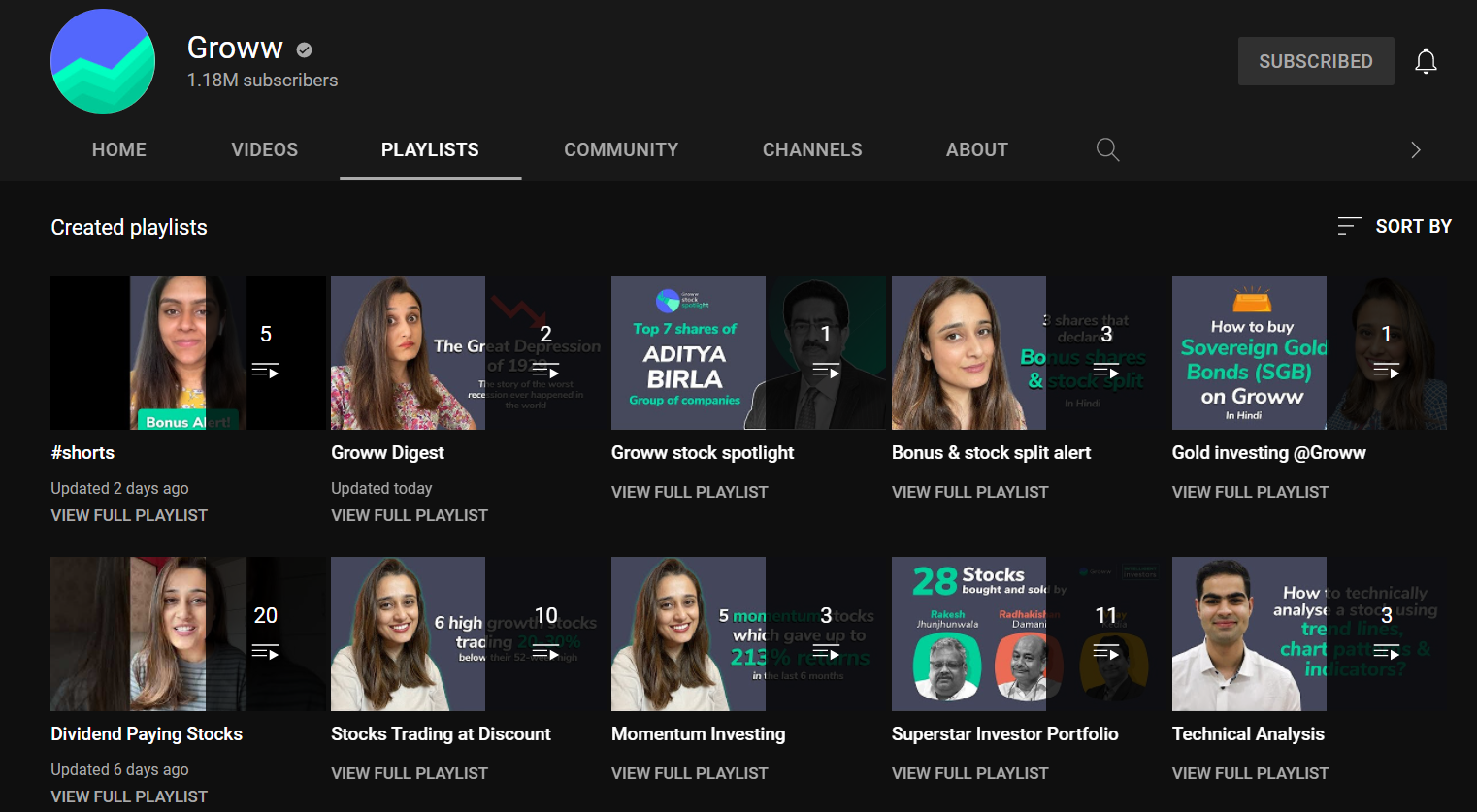 YouTube video playlists can be created by both creators as well as regular YouTube users. A user already has some default playlists created for them, including "liked videos", and "watch later". You can create your own personalized playlists as well, and add whatever videos you like to them. For example, if you're an artist who frequently watches tutorial videos on YouTube, you can create a playlist called "Art Tutorials".
Different brands and YouTubers can make themed playlists for their own content like Groww has done in the image above. This makes it easier for their audience to find the content they're interested in.
For example, in the image below, musician Taylor Swift's channel contains playlists of her different albums. Each playlist contains music and lyric videos to each song on the album, along with extra content related to it.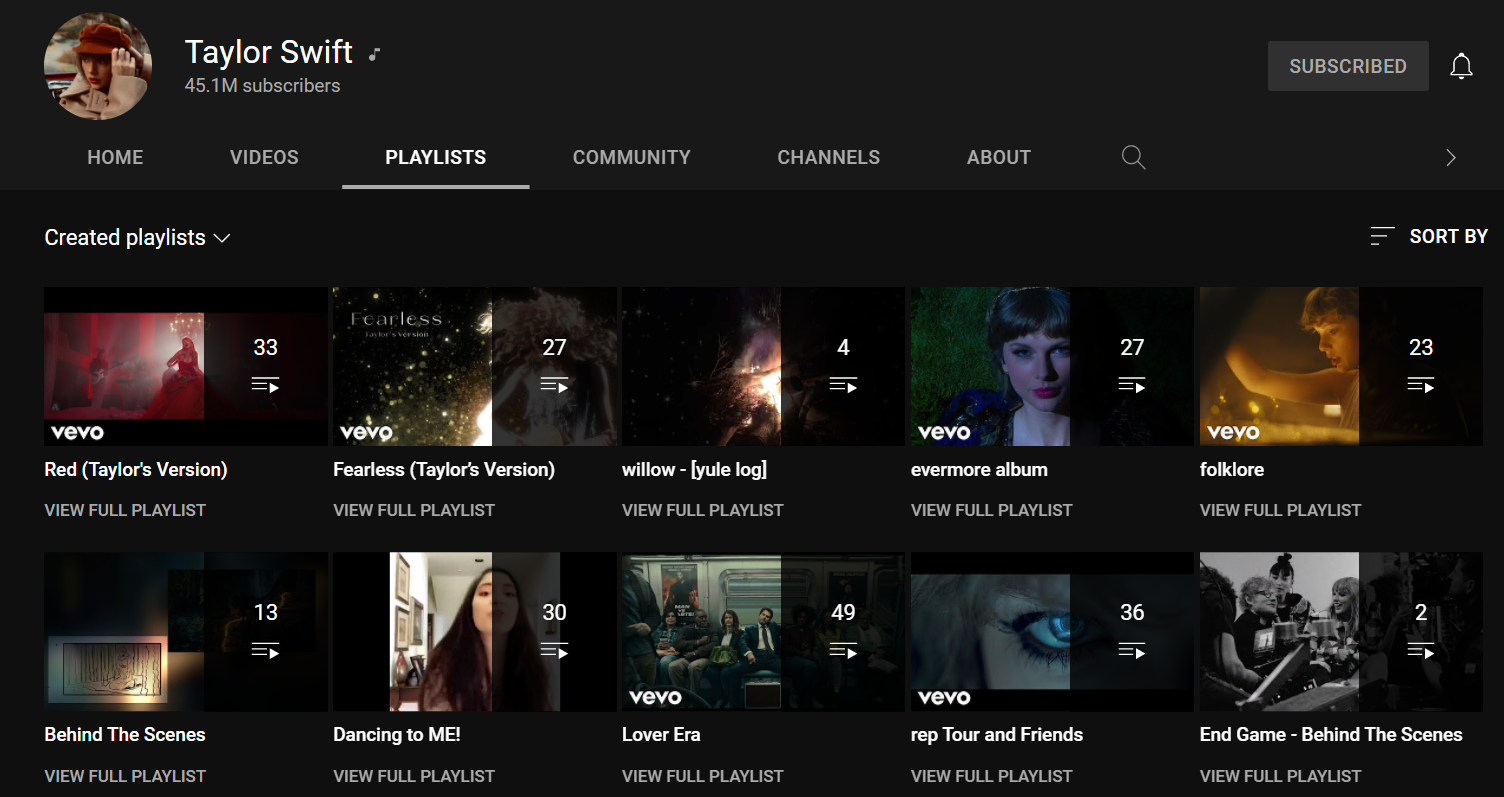 Why should you create YouTube video playlists?
If you're a beginner in the YouTube content creation game, you can start adding your videos to playlists from the get-go. If you've been creating videos for a while without playlists, it's not too late! Creating playlists at a later stage can allow your existing audience to revisit your old videos while allowing new viewers to find them more easily.
A few of the main reasons you should create YouTube video playlists are as follows:
1. Categorize your content
As we've mentioned above, YouTube video playlists are created for videos that run on similar themes. This helps your audience to find what they want to watch more easily. You can even add similar videos from other channels to these playlists so your audience doesn't need to look anywhere else.
2. Increase your watch time
When you're watching videos through a playlist, the next video plays automatically unless you stop it. And when you're watching in a flow, chances are that you'll continue watching the other videos on the playlist, too.
Doing this will increase the watch time for a channel, which is the total amount of time a user spends watching your content on YouTube. Watch time also happens to be one of the criteria that helps to determine the popularity of your channel. So, increasing the watch time also helps increase your ranking on the platform.
3. Boost your SEO
YouTube video playlists can rank for keywords that your audience may be typing into the search bar. They are great for YouTube optimization.
You can add keywords to your playlist title and description, which will help it appear in search results. Adding keywords allows your videos and playlists to rank higher in the search, as well as increases your YouTube playlist views. These playlists and videos often turn up in the "suggested videos" section, too.

You can also share and embed your playlists in different websites and apps, like your Instagram page or personal website!
YouTube video playlists are also a great tool to determine what kind of videos work for your audience and which ones don't. The number of views on each playlist can let you see which playlists or videos are popular and which aren't. This can help a creator optimize the plan for their future content.
How do you create YouTube video playlists?
It's super simple to create a YouTube video playlist and add videos to it! Below is a step-by-step guide, with images, for your reference.
Step 1
Open any video page that you may want to revisit, and click the "save" option on the bottom right of the video window.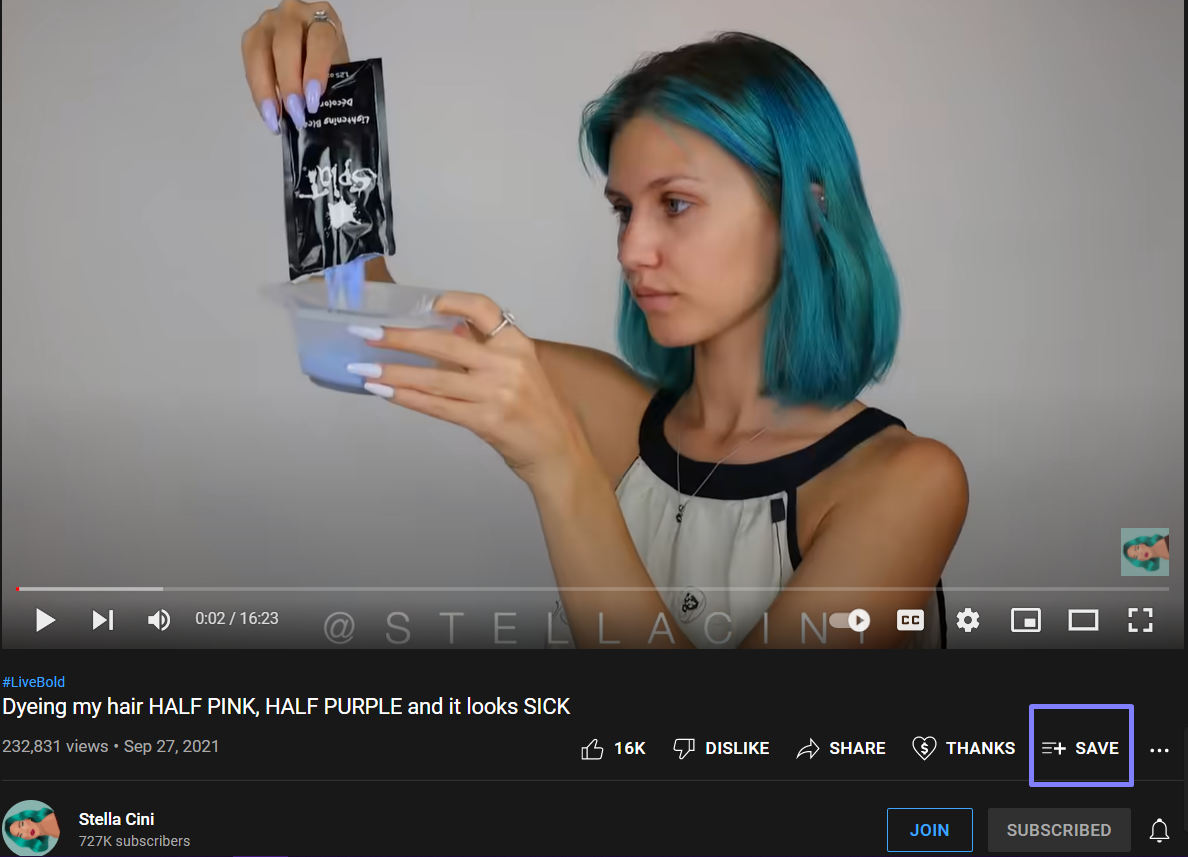 Step 2
Select the "create new playlist" option.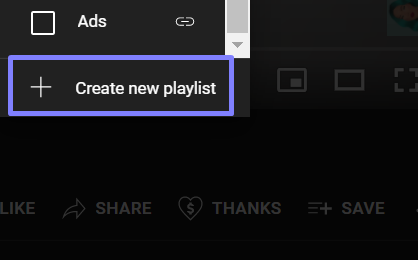 Step 3
Give a name to your playlist. Keep in mind that a playlist name cannot exceed 150 characters.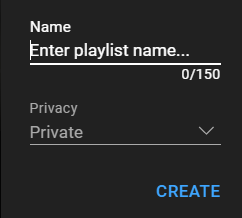 Step 4
Select the privacy setting you want to give to your video from the given drop-down menu.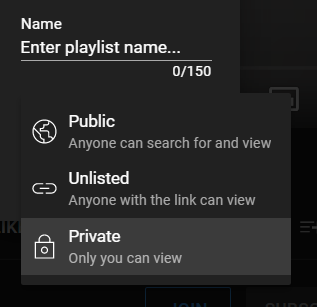 Using the three provided criteria, you can select who can view your playlists.
A public playlist can be viewed by anyone without restriction.
An unlisted playlist has restricted access – only the people you give the link to can access it. This means that such a playlist won't show up in search results.
Finally, a private playlist is one that is accessible only by you. No one else can see or open the playlist as it's hidden for everyone else.
Step 5
Once you're done selecting your privacy settings, you can go ahead and click "create" to finalize your playlist.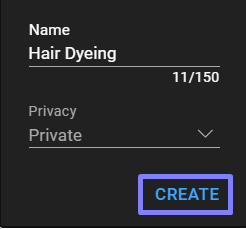 And done! Your YouTube video playlist has been created.
How do I access my YouTube video playlist?
On the top right corner of your YouTube page, you'll see your profile icon. Click on it and go to "Your channel".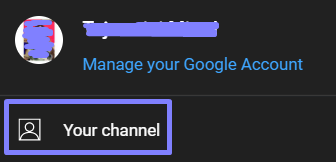 Once you're on your channel, you can go to "playlists", which will let you see the playlists you've created.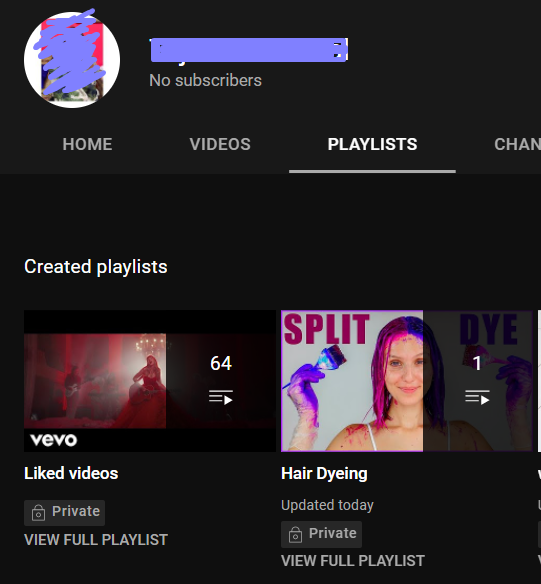 How to add videos to a YouTube playlist
Adding videos to an existing playlist is much simpler than creating a new one.
Step 1
Open any video page that you may want to revisit, and click on the "save" option on the bottom right of the video window.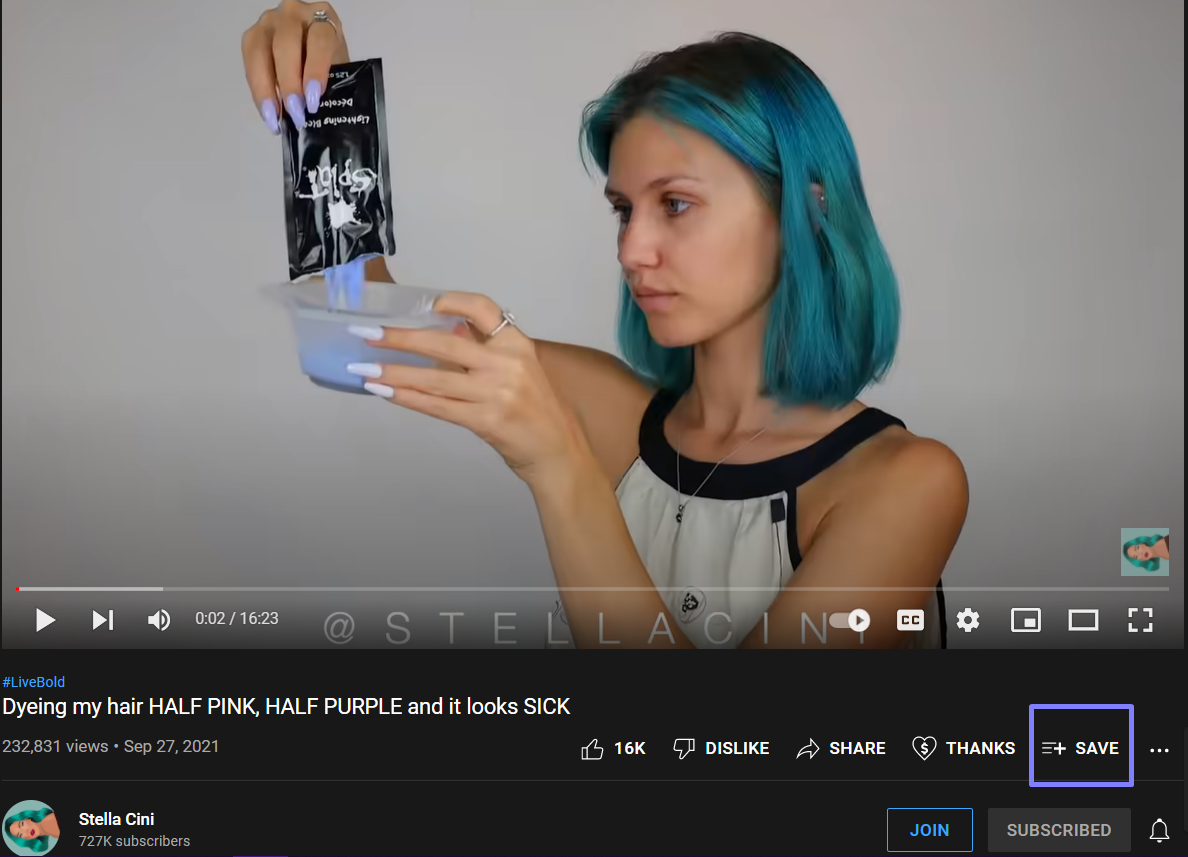 Step 2
Select the playlist you want to add the video to, and you're done!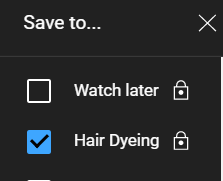 Step 3
If you want to add multiple videos to a playlist at once, you can open the playlist and click on the three dots. Once the menu opens, you'll see an option called "add videos".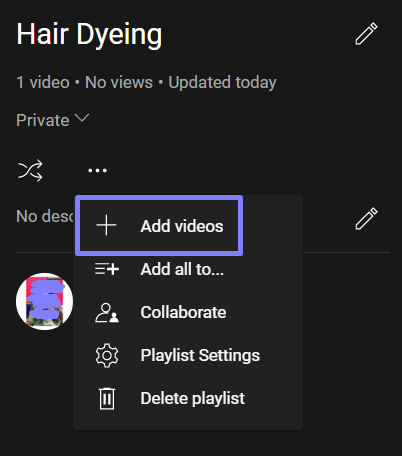 Step 4
Selecting the option will create a pop-up that will allow you to search for the videos you want to add to the playlist. You can type in the topic you want and your search results will show up on the screen.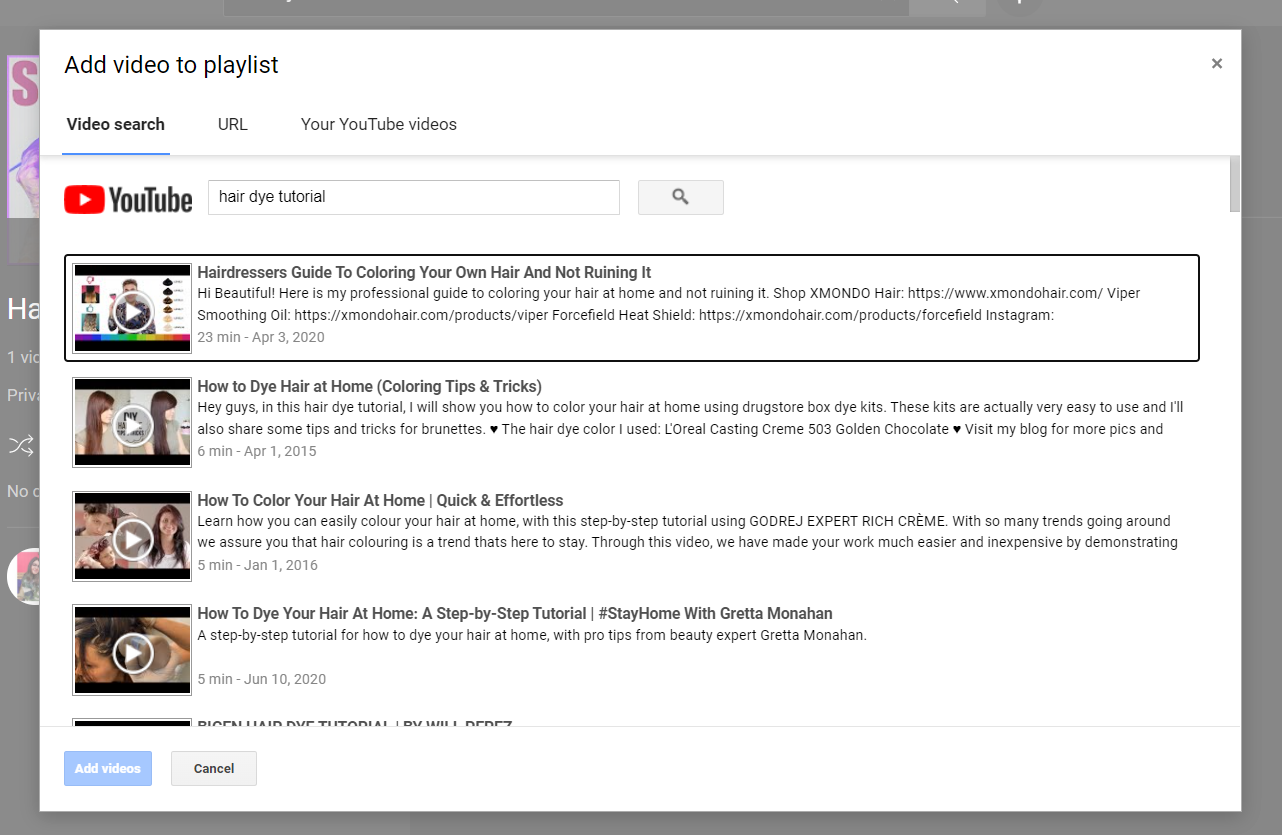 Step 5
Simply select the videos you want to add by clicking on them. You'll know the video has been selected once it has a blue outline around it, like in the image below.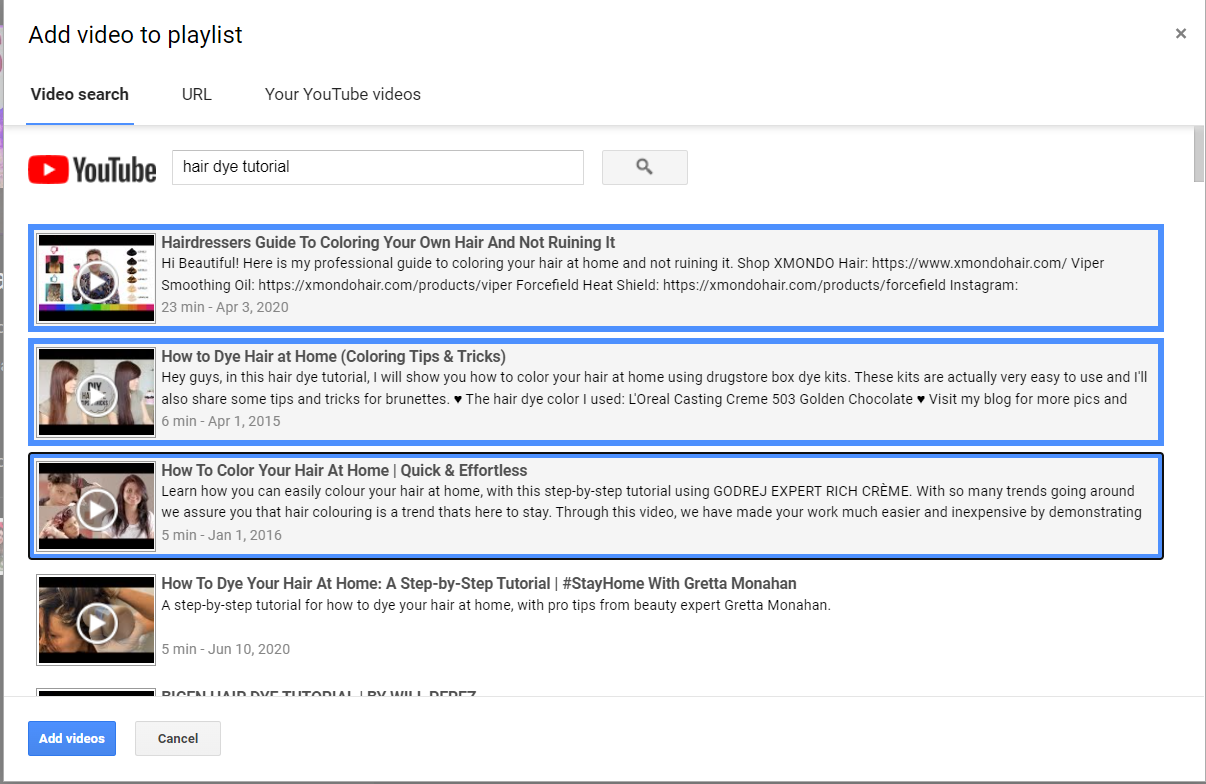 You can de-select a video in the same way, if you accidentally select something that you don't want.
Step 6
Once you've selected all the videos you want, click on "add videos", which will add all the videos to your playlist.

Can I edit or delete YouTube video playlists?
Yes! It's super easy to edit your playlist. Or, if it's no longer useful, you can also delete it.
How to edit a playlist
To edit your playlist's name or description, open the playlist and select the "pencil" icon next to each title.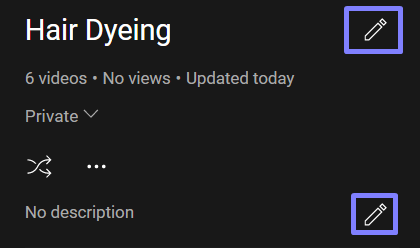 Selecting this option will allow you to change the name or description of your playlist.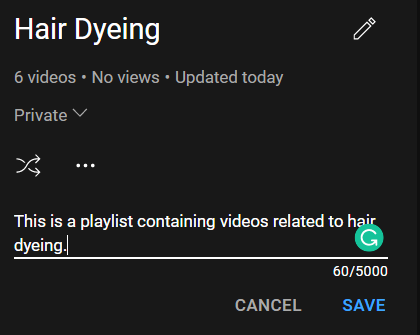 To reorder the videos in your playlist, you can select the "sort" option, which will automatically reorder your videos based on one of the following criteria: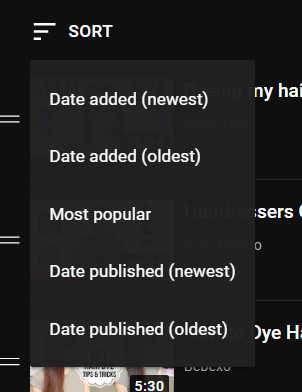 Or, if you want, you can reorder them however you like using this icon:
How to delete a playlist
You can delete a playlist by clicking on these three dots and selecting "delete playlist".
How to generate more views using YouTube video playlists
As we've explained above, a YouTube video playlist can help increase your watch time and boost your SEO. But how do you make sure it appears in the search results and people actually click on it?
1. Create engaging titles and descriptions
Your title and description are key to making your playlist discoverable. Instead of generic titles, try to write something interesting which conveys your theme by highlighting its best aspects. Having a catchy title helps in increasing your YouTube playlist views.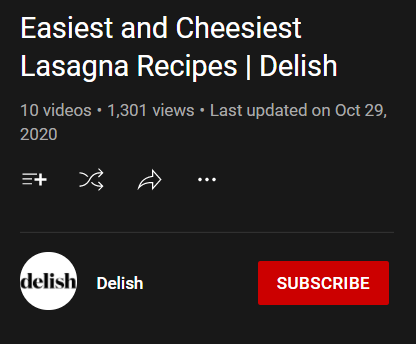 By its name, we can easily tell that this playlist by Delish consists of lasagna recipe videos. We can see that the title isn't generic like "Tasty Lasagna Recipes". Instead, it's a little rhyme-y and fun to read. Even if you're not specifically looking for lasagna recipes, you're bound to check out the playlist simply for its name.
Similarly, an interesting description that elaborates on the title is important. For this playlist, we can write something like, "We've rounded up some of the easiest and cheesiest lasagna recipes that'll make you crave lasagna over and over again."
2. Don't stack up too many videos
It's important to keep the number of videos in a playlist to under 9-10 videos. If you have too many videos in a playlist, it may not show up in search. Too many videos are also bound to overwhelm the user and they may get confused about which ones to watch. Because of this, they might end up watching none of the videos on the playlist.
3. Have a catchy thumbnail
A thumbnail is the cover image of a video or a playlist. It's one of the first things a user will see in a YouTube video playlist. So, it's important to have one that will immediately catch their eye and make them want to open it.
While you can't add a brand new thumbnail to a playlist, you can add a personalized thumbnail to your YouTube videos, which is what most YouTube channels do. You can select one of those videos from the playlist to use as the thumbnail for the playlist. Simply select the three dots next to a video in the playlist and click on "set as playlist thumbnail".

Simplify your YouTube video creation experience with Simplified's free, fast, easy-to-use thumbnail templates. Create the most attention-grabbing thumbnails with Simplified's free YouTube Thumbnail creator.
One Free app to design, collaborate, and scale your work – try Simplified today.