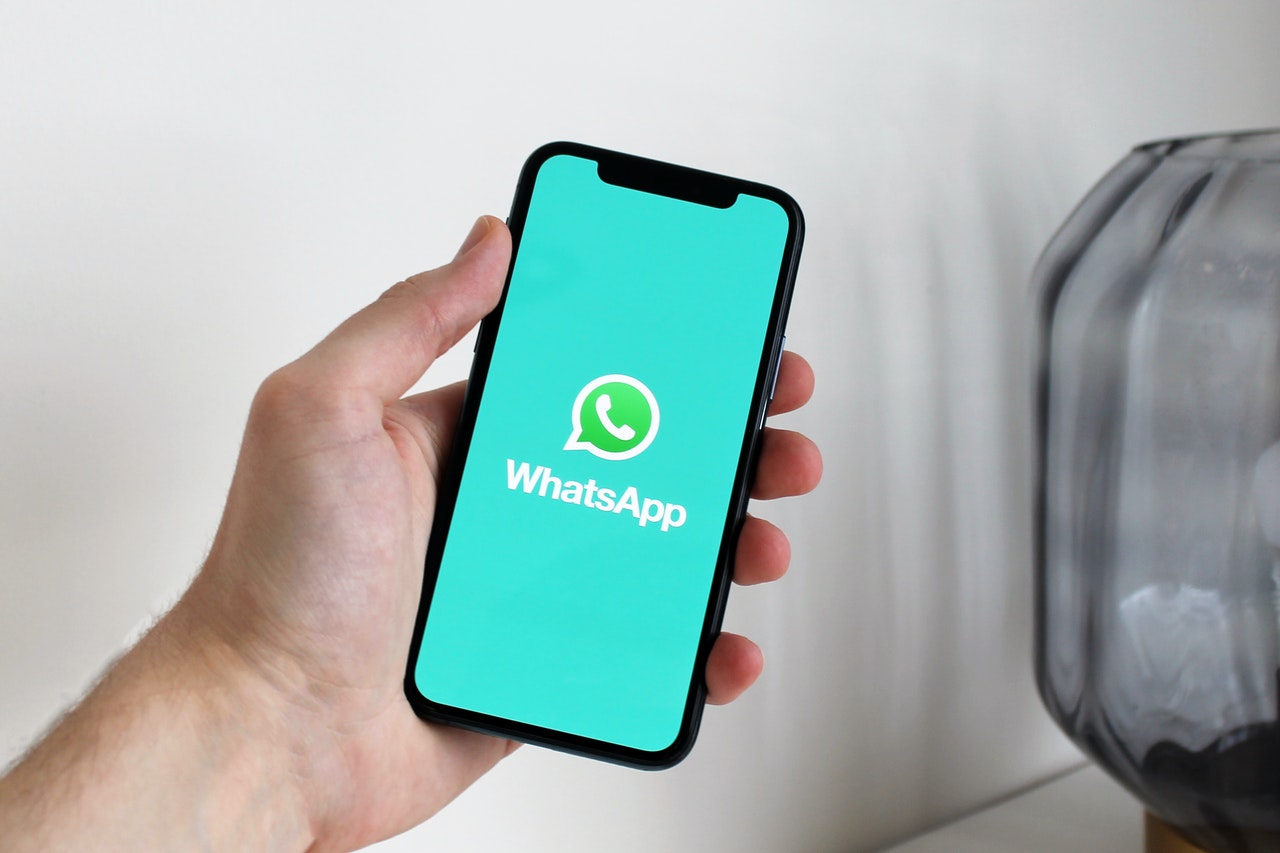 Looking at your marketing strategy, have you ever considered WhatsApp status advertising as a tool ? If not, you are missing out on a big opportunity. Of all the mobile messenger apps, WhatsApp is currently the most popular, and it's leading by quite a stretch, too.
The latest WhatsApp statistics show that 2 billion of its users access the messaging app every month (Statista, 2021). That's 0.7 billion (or approximately 54%) more than its closest rival, Facebook Messenger.
You have probably never thought about WhatsApp as a marketing channel. That's because, on WhatsApp, there are no real tools to help you manage your account and start engaging with your "followers".
Instead, think of WhatsApp marketing as personalized email marketing service. It's a fact that email marketing, with an average open rate of ~18%, works far better than Facebook advertising. But the average text message gets an open rate of around 98% (Front, 2021). That's why most businesses manage customer support through chatbots, because they work so well!
However, when it comes to WhatsApp advertising, there's a fine line between reaching out to someone and completely invading their privacy. If you do it wrong, you might just get blocked for life. This is where WhatsApp Status Marketing comes into play. It helps you connect with your audience without invading their privacy. And at the same time, you can craft messages that resonate with your audience on a personal level.
As per Statista, WhatsApp status has 500 million daily active users.
In this blog, we will unravel the mystery behind effective WhatsApp status advertising. We will also introduce you to a free AI tool that will help you do the job in minutes. So, without further ado, let's dive in !
Related: 13 WhatsApp Status Tricks That Will Help Your Marketing Campaign
Why WhatsApp Status Advertising?
With so many marketing channels to choose from, you might be wondering what's so unique about WhatsApp advertising. Here are its top three differentiators:
1. High engagement
The HootSuite 2021 report notes incredible engagement rates for messaging apps. It reports that 98% of mobile messages are opened and read with 90% being responded to within three seconds of receipt.
2. Network Marketing
Through WhatsApp status advertising, you are able to chat with your customers in real-time and have two-way conversations, just like in a physical store. This direct interaction works like network marketing and helps your customers feel more connected to you.
3. Negligible cost
WhatsApp marketing is free unless you are using Business API or integrating third-party chatbots. The USP of this platform is that it is a free medium with a range of features, a broad and engaged user base, and the ability to share content using multiple media formats.
How to use WhatsApp Business
If you already have WhatsApp on your phone for personal use, there is no way to set up a second account on the same phone. So, how do you set up a business WhatsApp account?
WhatsApp Business was built specifically with the small business owner in mind. It offers specialized solutions that can help you connect with your customers.
To get started, you need a WhatsApp Business account. If you don't have one yet, follow these simple step-by-step instructions:
Download the WhatsApp Business app for Android or iPhone.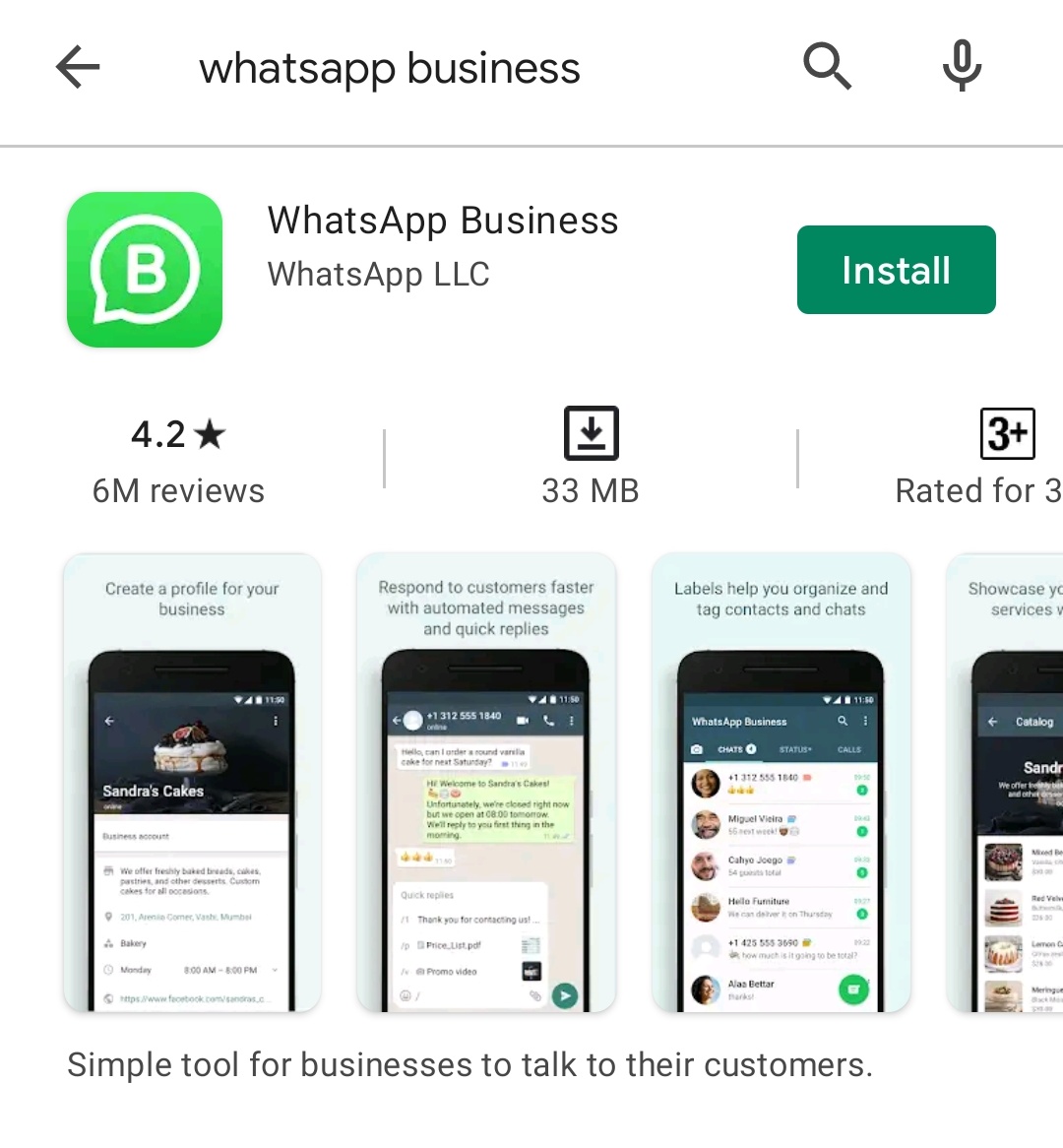 Agree to the terms and conditions.
Enter and verify your business's phone number.
Fill in your details.
Start connecting with customers.
That's how simple it is !
Related: How To Create A WhatsApp Business Account: A Simplified Guide
How to create engaging WhatsApp Status updates?
Now that you know how to set up a WhatsApp Business account, you have to figure out what to post on your stories! The content should be personalized and engaging.
Here are four ways you can advertise on WhatsApp stories without being spammy:
1. Special Offers
WhatsApp stories are a great place to post about special offers because a story is live for only 24 hours. That combined with the high open rate makes WhatsApp Business ideal for couponing. Post a "coupon" to your story and announce that the offer expires at the end of the 24-hour story period.
2. Customer Testimonials
Just like on other social media platforms, you can use customer testimonials to drive engagement on WhatsApp stories. Sharing customer reviews provides a form of "proof" that you own a credible, successful business.
3. Behind the Scenes
A company is more than just its products and services. WhatsApp is the ideal platform for showcasing the human side of your organization as well. Unfiltered status updates that give customers a peek behind the scenes are key to humanizing your brand and attracting new customers.
4. Quizzes
Another great way to drive engagement on WhatsApp stories is to post fun quizzes related to your products and services. This encourages your audience to interact with your brand, building a connection you can leverage for your business.
Summary
In today's digital world, consumers are more willing than ever to interact with brands online. The rise of messaging apps, chatbots, etc., are great examples of this.
According to Oberlo, WhatsApp was downloaded 13 million times in April 2021. WhatsApp is powerful, popular, and simple. It is the ideal tool to reach your audience, build a connection, promote your brand/services, and communicate with your audience in real-time. Above all, it is cost-effective, and you can get started quickly and easily.
At Simplified, we have made it even easier for you to take the lead. We have hundreds of free WhatsApp design templates and elements for you to customize or use just as they are. Furthermore, our design platform is boosted by the best copy AI on the market, so you can