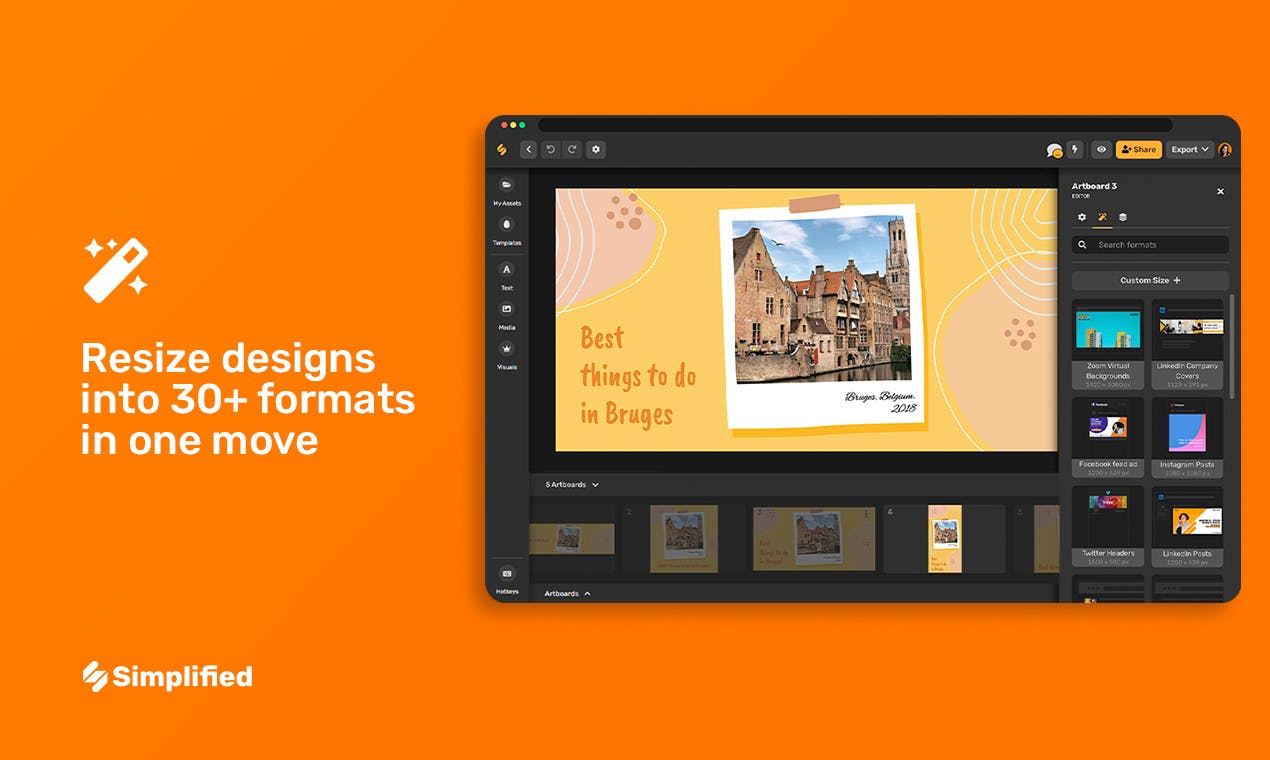 Better design with Photo text, grouping & faster writing with AI long-form editor
We're so happy to start 2022 with you by our side!
To celebrate and thank you for being here, we decided to grant you four design wishes!
1 click magic resize
That fire
design you just finished? Resize it to use in any social media or to add your own custom size. All you need to do is to click one button! And Voila! Resize your designs faster than you can say "I wish…"
All your media at one place
Who doesn't love a good makeover? We know we do! Much like the Fairy Godmother did with Cinderella, we used some of that glow-up magic to revamp our media gallery!
Modern Text and font combinations
Your text, but make it stylish. Choose a font variation to make your design fully convey your ideas. Just go to Variations and choose a style. And that's it, easier than saying Abracadabra.
⭐ We're in this together!
Like you, I'm excited to build this from the ground up. Keep in touch with the team on Twitter as we #BuildInPublic or meet like-minded creators, marketers around the world at Simplified Facebook Community
⭐ We're here for you.
Reach our support team using the chat service within Simplified for personalized support.
Thanks for being here
KD from Simplified