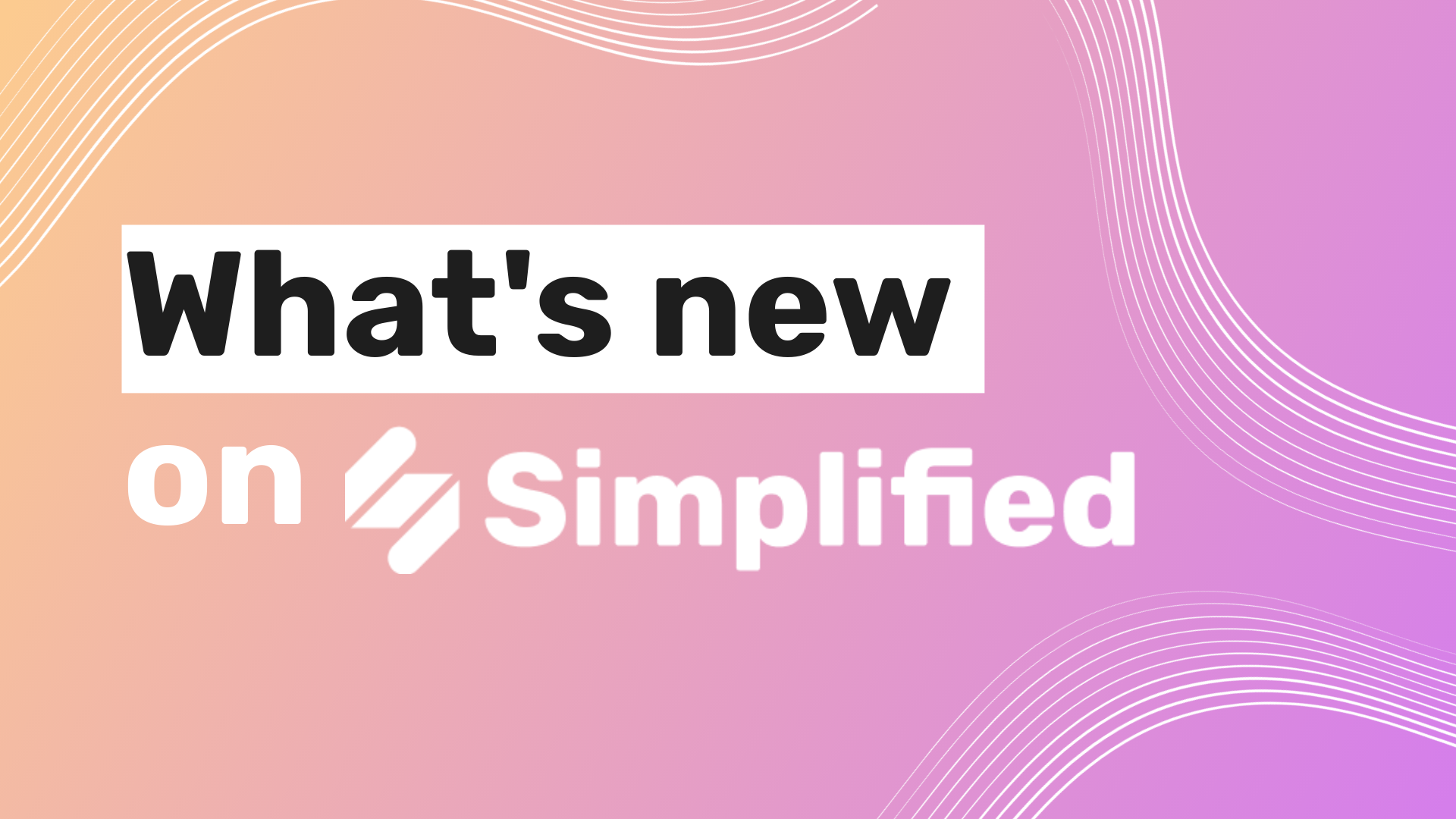 We shipped new features that will make your work lighter, bring more fluidity to your workflows, and give you even more designing options.
Go ahead, try them out and try an even better Simplified experience.👇
Light and dark modes
Switch your Simplified theme between light and dark to make your experience the most comfortable while you check that to-do list tasks away!
It's super easy:
1. Log in to your account;
2. From your dashboard, click the ☾ moon if you're on dark theme or the ☼ sun if you're already on light theme to switch between both.
Teams to manage different organizations
Managing teams, projects, and clients became a whole lot easier!
Create several teams within a workspace, add different members with specific roles, all while keeping the work from each space private.
To start using it:
1. From your dashboard, click New Team;
2. Name your team, and add members from your workspace;
3. To create more teams, click the dropdown arrow next to your existing team's name and click New Team;
4. Click the same dropdown arrow to toggle between teams.
🤝 Invite members and start working together!
🚀 If you don't have access to Teams yet, upgrade now to start using it!
Unique design with masking shapes
Graphic design in all shapes and sizes! Make your campaigns, graphic designs, and videos even more unique with masking shapes that fit any mood.
To try it:
1. Start a design or video project;
2. Click Visuals, then select a mask on Masking Shapes;
3. Click Replace image, then choose an image or video;
4. To rearrange it within the mask, double-click and drag it to your desired position.
Transitions for engaging videos
We shipped new transition effects for easy-to-create videos that will take your content to the next level.
To add it:
1. Start a video project;
2. Open the timeline view; Click Visuals, then select a mask on Masking Shapes;
3. Click the +sign between artboards;
4. Select the transition effect you want to apply.