Think of a life where you don't have to sweat over writing blogs every day, but instead simply type what you want into a computer and the task is done. It means you can spend your time optimizing content for different channels, focus on scaling your brand and work on expansion strategies.
Well, all of that's possible and more. Meet the AI copywriter, who will handle the tiresome writing jobs so you can concentrate on what matters most: getting campaigns to convert.
AI copywriting tools not just help with easier writing & content creation but also do it faster, so you never have to stare at a blinking cursor again! Having a AI copywriting tool by your side, reduces your workload, and eliminates the monotonous nature of activities that sap your creativity. That being said, we are here to help you to choose the best AI writer. That does the content heavy-lifting while you focus on getting other tasks done.
With so many AI text generators out there, choosing one can be a daunting task. This blog will help choose the best AI writer based on your content creation and marketing needs for you and your team. Let's dive right in, shall we?
What is AI Copywriting?
A marketer's profession entails a lot of writing. Writer's block may occur at any time, making it tough to come up with content consistently. That's where artificial intelligence (AI) copywriting comes in.
Copywriting refers to any conversion-focused writing, such as ads, sales pages, and marketing emails. Plus, with technology rapidly innovating, many AI writers also generate long-form content in as quick as 10 seconds!
Not having to go over information word for word is a huge time saver, right? But how does it all happen?
GPT 3 is the base for all of the latest AI copywriting tools. It performs this by teaching an algorithm to sift through millions of online pages in search of patterns. It then applies what it has learned to create fresh material on a specific topic. GPT 3 is Open AI's biggest model for producing human-like texts using deep learning (an advanced kind of machine learning). You can anticipate these tools to improve over time as technology advances.
Artificial intelligence systems are becoming extremely good at mimicking and understanding language, including slang. The options for headlines, emails, advertising, meta tags, and even product descriptions are unlimited. Simply enter what you want and leave the rest to the computer. It's that simple!
1. Simplified – Free Forever AI Copywriting Tool
Want to generate engaging copy at no cost? With Simplified, it's possible!
Simplified is the world's first copy AI + Design tool, with thousands of design and AI templates for free, Simplified's pricing plans help you scale every day! Get your hands on ready-to-use and all-inclusive, user-friendly designing tools that save time. And, several wide-ranging services that provide personalized AI-generated content for your brand.
Get an instant, effective copy for every type of marketing campaign you need—from Facebook Ads to social media quotes. Plus, take it a step further by automatically generating visual creatives using the copy you generated. On Simplified, you can also optimize text for various marketing-related activities. These include product descriptions and the AIDA Framework, in addition to social media templates. Simplified's AI copywriting tools help you generate compelling and creative content for your brand in seconds!
What's more? Simplified offers a solution for all your designing, planning, and content scheduling needs. So now instead of switching between 4 different apps, you can do all of that and more on Simplified. No wonder it's a go-to app for all business owners, freelancers, and marketers.
Related: How Simplified's Copy Writing AI Can Help You Create Formidable Content
2. CopyAI ($420 paid annually)
Founded in 2020, Copy AI comes with a variety of different templates you can choose from which allow the tool to understand which type of content you want to write. It provides a vibrant, white, and green theme with a crowded side panel of AI templates. This may be difficult for some users to find the template they want to work with.
On the plus side, it does, however, provide enterprise plans that allow you to include team members, as well as allows you to choose the tone of your content. You can choose from 9 tones (conversational, witty, professional, etc) which can be restrictive if you want to use a tone off the menu.
Read more about it's features and know the best alternative to Copy AI.
3. Snazzy AI ($300 paid annually)
Snazzy AI pricing plans lean more towards businesses in their growth stage. And may not be suitable for small teams or solopreneurs. While Snazzy AI copywriting tool's Starter package is free, it has a restriction of only 5 content generations a day. Snazzy AI offers a bright, white & blue theme, with a side panel of AI template categories.
The AI writer even has a share option that allows you to share the link to your work with your teammates. In order to edit it, they'll have to copy it onto a third-party document app like Google Docs and work on it. This may be quite troublesome for some teams who are looking to collaborate on the platform itself.
Read our complete review to understand the app better and know the best Snazzy AI's alternative.
4. CopyShark ($499 Paid Annually)
Built by founders for founders, CopyShark is an AI writer powered by GPT 3. It has a minimalist gray and black color palette clean layout and distinctive CTAs. When it comes to plans, CopyShark AI doesn't have a separate plan for small teams. While creating copy, you can't store any of AI copywriting tool content. However, it does enable you to copy it.
You'll have to copy it into a third-party document tool like Google Docs/Sheets and work on it there, in order to modify or add content. For certain teams who want to collaborate on the platform itself, this might be a concern. You can click the 'Make More' option if you aren't satisfied with the copy generated. However, you will lose all of your previously created copies!
Read our detailed review on CopyShark's alternative.
5. Shortly AI ($780 paid annually)

ShortlyAI is an AI writer that offers the services of a writing partner to help you write blog posts or even stories. An important factor to note is, the pricing is sky-high compared to other platforms. While using the platform, with just the click of the button "Write for me", this AI text generator will continue writing for you. Unfortunately, there aren't any collaboration features in Shortly AI. With no flexibility in content tones, Shortly AI copywriting tool can also be restrictive when it comes to choosing the tone of your copy.
Read more about it's features and know the best alternative to Shortly AI.
6. Nichesss ($220 paid annually)

In addition to some of the other AI copywriters listed above, there is a brand new GPT-3 powered service called Nichesss. This AI writer generates the tone of the copy based on the type of platform you choose whether it's Facebook Ads or your blog. Also, you can write blogs and generate great short form copy with Nichesss.
However, its interface is a little cluttered as the platform makes it fairly difficult to navigate important buttons with lots of emojis and small size text in typewriter font. Although there is an option to "star" and export your work, the starred copies do not show up on the project dashboard when you're trying to find your favorite copies. This can make you scroll endlessly to find an important project.
Read our complete review to understand the app better and know the best Nichesss' alternative.
7. Jarvis AI ($288 paid annually)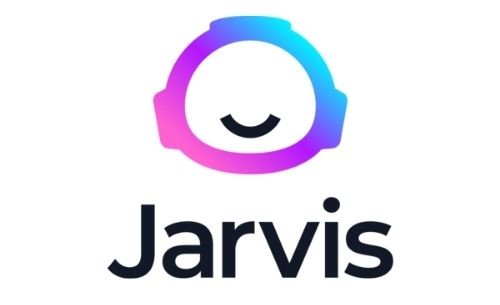 Jarvis AI copywriting tool is great to create high-quality content effortlessly. Jarvis AI displays projects on your dashboard which can be accessed when you log in. However, with Jarvis AI, you can store your documents under different names according to your project, but there aren't any ways to store the copies you love the most.
Read our detailed review on Jarvis AI's alternative.
8. Writesonic ($300 paid annually)
Writesonic was born out of the need to build landing pages for a product, Sam (the founder) was working on. This got him thinking: what if he could use GPT-3 to create landing pages that were optimized for conversion? This gave shape to Writesonic AI.
Writesonic employs simple buttons and solid bright hues like white and deep bluish-purple. The user interface is quite straightforward. However, Writesonic doesn't allow for commenting or seamless group work, although it does provide you with a shareable link to your copy.
Read more about it's features and know the best alternative to Writesonic AI.
9. Copysmith AI ($192 paid annually)
Copysmith is built for marketers, content creators, and e-commerce platforms. When it comes to interface, Copysmith has minimal distractions making it extremely easy to use. While it is without a doubt one of the finest AI writers in terms of UI/UX, it does contain several limitations. The copy for the blog post, for example, isn't entirely split down into paragraphs. As a result, you'll have to sift through a mountain of material and format it on your own.
Read our complete review to understand the app better and know the best alternative to Copysmith AI
10. Headlime ($708 paid annually)
Headlime, now acquired by Conversion AI, uses a variety of templates powered by GPT-3 to generate content. The Headlime motif is a combination of bright green and white. Library and Projects are the two primary sections on the AI copywriting platform. The library is a collection of templates from which users can select. It's worth noting that Headlime doesn't have a search bar for users, and finding the template you want requires a long scroll.
Read our detailed review on the best alternative to Headlime.
11. Kafkai ($348 paid annually)
Kafkai, just as other AI writers, is a machine-learning algorithm that can write articles from scratch. It's a popular AI text generator which can create 900-word original pieces in a matter of minutes, saving you a lot of time, effort, and money. While Kafkai is one of the most user-friendly AI Copywriting tools in terms of navigation and mass copy production, it's not without flaws. It takes almost an hour to generate a single copy, for example, and its content creation capabilities are limited to just articles.
Read more about it's features and know the best alternative to Kafkai.
12. ArticleForge ($324 paid annually)
Article Forge is the result of five years of artificial intelligence research, and its deep learning models have been trained on millions of pieces so that it can intelligently write on almost any topic. Except, there are no collaborative or personalizing features such as setting a tone for the content. Although Article Forge offers a 5-day free trial, you will have to add either your credit card or your PayPal, meaning that soon you will have to pay for this service.
Read our complete review to understand the app better and know the best alternative to ArticleForge
13. Content Villain ($420 paid annually)
Automation and integrations are the core features at Content Villain. When it comes to usability, the AI copywriting tool has a black and red theme with an old-fashioned-looking UX. Because the team is sticking to the theme of being a Content Villain, the design elements don't quite match today's aesthetic. Hence, all the design aspects are a bit toned down.
While working on it, you'll notice how the saved copies are accessible through the 'Saved' option, which stores all papers in one place. Though the search bar can be used, this might pose an issue if you're trying to find something created long ago.
Read our detailed review on choosing the best alternative to Content Villain.
14. Rytr ($290 Paid Annually)
Launched in April 2021, Rytr works well across the whole writing workflow. Despite the fact that Rytr's UI is simple and tidy, the workspace has a boxy, email-writing feel to it, which most users may find limiting. By clicking "Move" in the right-hand corner of the screen on Rytr, you may move documents and folders to a new folder. Moreover, Rytr also makes it simple to rename and remove documents to meet your specific copy requirements.
Read more about it's features and the know the best alternative to Rytr.
15. ClosersCopy ($251.92 paid annually)
ClosersCopy has 3 models covered: SalesAI writes sales pages, ads and email campaigns, BlogAI writes top ranking blog articles and StoryAI writes compelling stories.
This AI copywriting tool has an easy-to-navigate interface with bold text on a solid black or white background. ClosersCopy allows its users to share copies using a shareable link, however, it has no collaborative features which is essential for coordination of tasks. Hence, building a team and getting your projects on the road can be quite an endeavor.
Read our complete review to understand the app better and know the best alternative to CloserCopy's.
16. Wordtune ($119.88 paid annually)
Wordtune was founded by Ori Goshen and Yoav Shoham in the year 2018. The rewrite tool is available for free with Wordtune and lets you rephrase your content, while other tools for tone and length are paid tools. Even with the paid version, Wordtune lacks the tools, templates, and collaborative features as compared to other AI writers. Since Wordtune is not a fully-fledged blog generator, this AI copywriting tool is best for marketers who want to write copy and need help shaping it.
Read our detailed review on finding the best alternative to Wordtune.
17. Peppertype.AI ($300 Paid Annually)
Pepper Content, a content platform, developed Peppertype, an AI-enabled content generator built on top of GPT-3 that generates short-form content copy and ideas. Peppertype has a pleasing interface comprised of solid whites and blues for optimal readability and navigation. It offers the capability of sharing the URLs to your AI-generated copies with your team members.
However, there is no specific workspace for teams and it's not yet feasible to join your team members to a shared workspace.
Read more about it's features and know the best alternative to Peppertype AI.
Can AI Replace Content Copywriters?
Although copywriting tools are wonderful, they are not without flaws. To make it match your brand voice and audience, you'll need to use human creativity. Some AI copies may be strange, not human-like, or even inaccurate. So, it's not wise to do away with human copywriters from your team. Human emotional intelligence is essential in a fast-paced and fiercely competitive digital world. Integration of human and artificial intelligence is the best copywriting asset!
AI copywriting tools add a third-party smart assistant to your writing stack and process, which may help enhance existing copywriting talents and fill in the gaps where you would otherwise get stuck.
Copy AI is the ideal copywriting tool for content creation with the fine finished product, Jarvis is a top contender for speed and user-friendliness, and Wordtune is an excellent tool available at a much lower price. But what if you get all these features and more in one? Simplified does it all for you!
Simplified's easy navigation, structured workflow, team collaboration, and affordable pricing plans make it an extremely useful tool for all marketers, writers, and creators. Moreover, you can flexibly choose from a diverse set of copy templates and watch Simplified's AI writer do its magic!
Easily create content in seconds on Simplified, so you can deliver on-brand content and push out innovative campaigns that get results.