Maybe as an editor for a magazine, a blogger, a graphic designer, or even as an aspiring photographer looking for inspiration – we all need copyright free images. And rest assured, we don't like watermarks and branding on photographs either.
Visual content makes use of these photos to bring out the best of any design and brings life through a tangential representation. But, here's the catch- they are not cheap. Licensing, premium memberships, and credits are all things we don't want to stress on. This is exactly where the magic of royalty free images comes in.
In this post, we have gathered a list of the top 10 websites that offer a wide range of (high quality) images to chime in with your work. And most importantly, they're free!
A quick note about license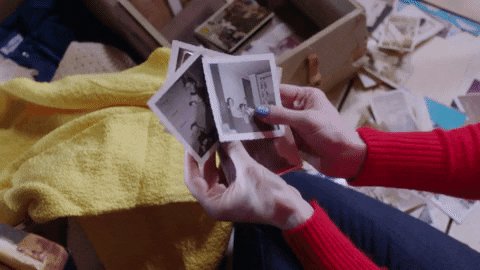 (Source: GIPHY) Using public domain images doesn't mean simply browsing, downloading, and pasting!
Who doesn't want to include any stunning image you find online, on your next project? But it's likely that using it without permission from the owner can land you in big trouble. So before we get started with our list of websites with copyright-free images, let us go through an important term you should be aware of:
Creative Commons
"…give every person and organization in the world a free, simple, and standardized way to grant copyright permissions for creative and academic works; ensure proper attribution; and allow others to copy, distribute, and make use of those works" – Creative Commons
Creative Commons is a nonprofit organization that allows you the tools for licensing as well as the liberty to use otherwise copyrighted work. Moreover, you can use these images under the Creative Commons CC0 license for private use, but not for commercial purposes (like book covers, album art, posters etc).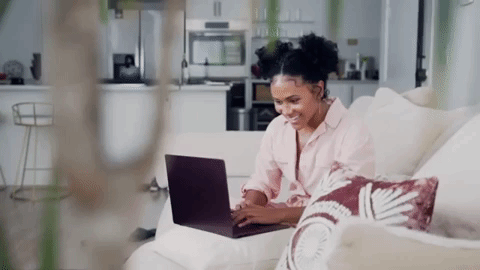 (Source: GIPHY) Looking at gorgeous photos online is endless fun, as long as you respect copyrights and laws!
And now that's out of the way, let's get started with our list of the best websites you can use for these copyright-free images!
Side Note*:* To give you the idea of the range of photos across all the websites, the search keyword was always: Work.
#1: Pexels
(Source: Pexels)
Right on top of our list is Pexels, with images that span all requirements of diversity and creativity. All stock images and videos are submitted by a population of extremely talented creators, and are way better than any premium service displaying white people in suits shaking hands!
#2: Unsplash
(Source: Unsplash)
Unsplash is a project by an online marketing agency named Crew, that aims to make all your design dreams come to life! A huge range of no copyright images and a sophisticated web design rightly brings it to the second position on our list.
Related: 15 Websites With Beautifully Patterned Backgrounds
(Source: StockSnap.io)
StockSnap may have a simple design, but their high-resolution options include hundreds of royalty-free images every week!
#4: Burst
(Source: Burst)
Burst, by Shopify, is a haven for entrepreneurs seeking to make better websites and marketing campaigns. And yes, they're all under the Creative Commons CC0 / Shopify's free-to-use license!
#5: Reshot
(Source: Reshot)
Tired of boring and tacky stock photos for your freelance or startup projects? Reshot offers absolutely breathtaking images, illustrations, and icons for you to choose from. Not to forget their fun website design!
#6: Nappy
(Source: Nappy)
We realize how underrepresented and whitewashed the world of stock photography is. This is why Nappy brings a wonderful curation of copyright-free images with people of color, to shift paradigms across the board!
Related: How to Use Mood Boards to Define Your Brand Aesthetic
#7: Life of Pix
(Source: Life of Pix
Life of Pix's high-res photos and partnership with Adobe Stock can give you tools to build your next design masterpiece!
#8: Pixabay
(Source: Pixabay)
Need CC0-licensed photos, vectors, illustrations from a stunning collection of royalty-free stock? Look no further, as Pixabay has got your back.
#9: FOCA Stock
(Source: FOCA Stock)
Curated by Jeffrey Betts, FOCA gives you a wide range of stock images and videos – specializing in workplaces and nature. What's better is that they are free to use for commercial purposes!
#10: Freerange
(Source: Freerange)
With a community of over 750,000 registered users, Freerange offers both sponsored and unsponsored images for all your design projects!
Simplified Design Tip: Did you know that Simplified offers you thousands of copyright-free images to choose from, with our Unsplash integration? Go to the Images tab, and type in a keyword like 'Work' and add your selection with just one click, right from your workspace!