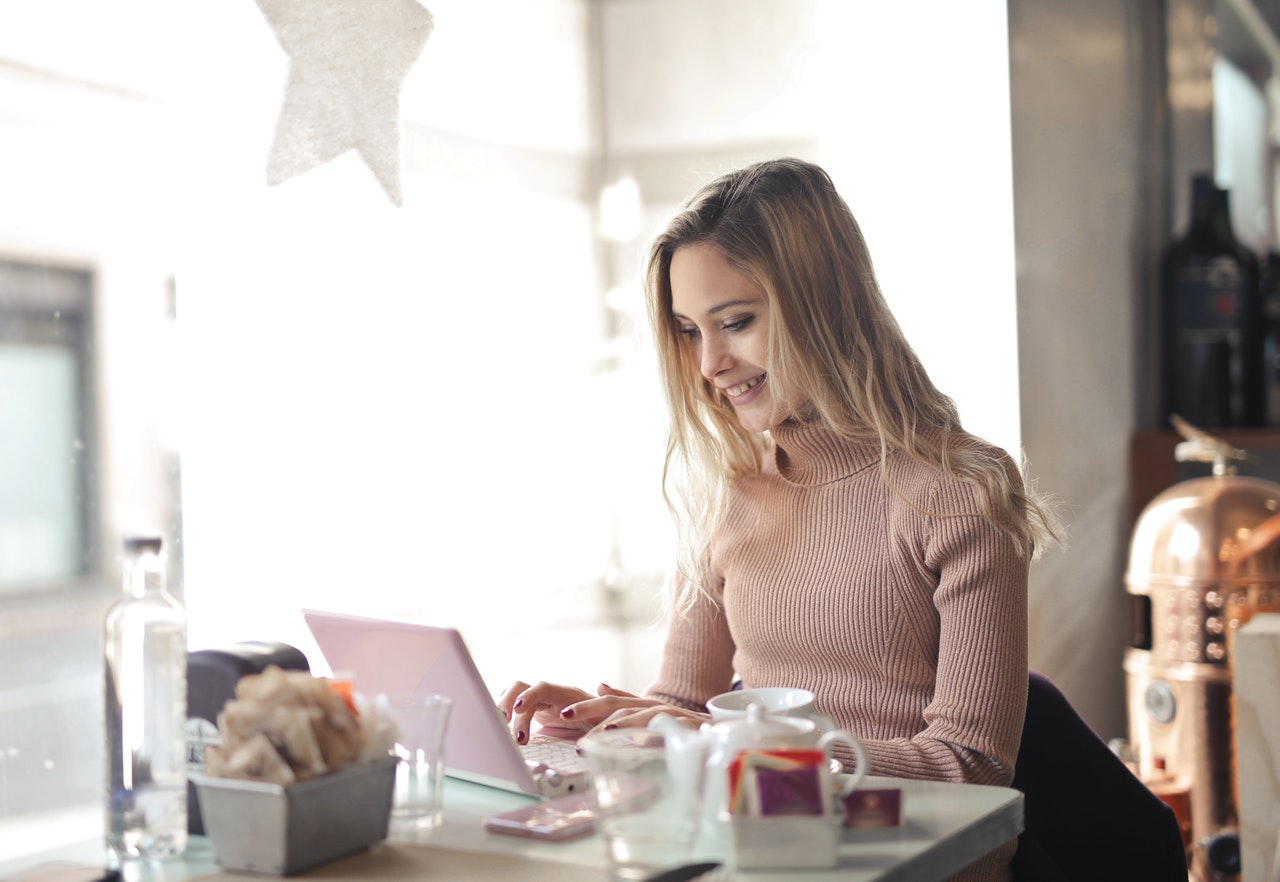 2023 is right around the corner and with AI being constantly developed, it can now do copywriting for sales in your business. Sales copywriting is one of the most important parts of your marketing campaigns since it compels your audience to buy your product or subscribe to your services.
And with rising competition among brands and companies, copywriting for sales is tougher than ever. By using AI copywriters, you can generate better content and get rid of writer's block at the same time!
In this blog, we'll give you five essential tips for writing great sales copy and provide some examples We'll also show you a free AI copywriting tool for sales that can help grow your business even more.
5 Critical Tips on Copywriting for Sales
There's a knack for brilliant sales copywriting. Keep reading to discover our top five tips on how to write convincing sales copy.
1. Present one captivating idea.
All sales copy should be written with a single purpose in mind. You can highlight a couple of different features, but they should all have a common benefit.
If you try to fill in too many points, you could risk overwhelming your audience with all that information. Remember that you don't have a lot of room for your sales copy, either. And you don't want to distract the audience from the main purpose.
Let's say, you want to write sales copy for the latest model of iPhone. Obviously, your audience would want to know all about the new features, but if you only have one line, you might say, "It's faster than ever." For iPhone 14, they used the line, "Big and bigger." Sounds compelling, right?
2. Use short sentences to connect more.
As writers, we often want to include little flourishes in our work and because of this, we become guilty of adding too much information and overcomplicating things. And one way to avoid this is to think about our target audience.
They don't need all the information right away! Short and crisp is the goal. Copywriting for sales is all about connecting with your audience. That's why your copy has to be simple and easy to read.
You can do this by using broken sentences to place emphasis on words. Maybe add a rhythm! Play around with the words until you find something that sticks. A sense of humor doesn't hurt either – but only when it's appropriate.
Related: 8 Mind-blowing TikTok Marketing Examples to Inspire Your Next Campaign
3. Understand your target audience
Get to know your target audience by creating an ideal customer persona. This should include everything from age and profession to specific details that are relevant to your industry.
An easy way to do this is to talk to a salesperson or a good customer. Otherwise, you can carry out research and use surveys to find out more about your target audience for sales copywriting.
Understanding your target audience can totally transform your sales copywriting. It will help you understand exactly what your audience wants, what their problems are, and how you can help.
Related: What to Post on Instagram to Make it Your Biggest Flex for Your Business
4. Highlight the problems and overcome
Once you are fully aware of your audience, it's time to address their problems. Highlight how beneficial your products are rather than showing off the features (that some may not understand right away).
It's important that your copywriting for sales effectively communicates the benefits to your audience directly. Pay attention to the details, including problems they may have encountered with your competitors' products.
Your sales copy should tell the audience how your product is different by demonstrating how it can solve their problems. Anticipate their objections and address them directly.
Like La Vie's plant-based bacon ad, it's concise and prompts the reader to see themselves in it making the copy relatable and beneficial for its target audience.
Related: 13 WhatsApp Status Tricks That Will Help Your Marketing Campaign
5. Storytelling helps in sales
Create stories that can speak to your audience. Copywriting for sales is not just about creating words that sell, there should also be a narrative.
There has to be something to grab your audience's attention and keep them interested. With a story, you can draw your audience in and pitch your product in the most convincing way.
In this online dating app ad, Bumble tells a story of different scenarios in the world of online dating then it's followed by a simple and blunt tagline, 'The rules of dating are so weird. Let's break them.'
This simple copy has a way of drawing the audience in and appealing to their imagination and (maybe even) their own experiences.
Having a story for sales copywriting will also make your pitch unique, setting it apart from the competition. It will add a human touch even if you use AI copywriting for sales (coming up below!)
Copywriting for Sales using Simplified
Simplified is an all-in-one social media management tool where you can design, create, edit, publish, and generate any type of content in seconds! The tool is equipped with a free and reliable AI copywriting generator that's perfect for creating sales copies.
Let's look at some of its most popular templates and features to see how you can use them to create captivating copy for your brand.
1. AIDA Framework
AIDA stands for Attention-Interest-Desire-Action. It's a classic marketing model that outlines the customer's journey in making purchases. The AIDA framework is effective and simple enough for any business.
And with Simplified, you can use the AIDA framework without a problem. All you have to do is:
Launch Simplified's AI writer.
Put in your brand's name and a short description of what product or service you offer. There are also options on how many copies you want the AI writer to generate and how creative it can be.
Click 'Generate' and you're done!
Here, you'll instantly get some of the best sales copywriting ideas using the AIDA framework.
2. BAB
"Before – After – Bridge" or "BAB" is a formula that you can use to form the copy in your copywriting for sales. It shows the state of the customer before using the product vs. them after using the product.
It's effective because it highlights how beneficial your product/service is rather than showcasing its features to your audience.
Just like the AIDA framework, Simplified also has an easy-to-use template for the BAB formula that you can try out. For more inspiration, check out these 10 examples of BAB copywriting.
3. Pain-Agitate-Solution
The pain-agitate-solution framework, also known as 'PAS', for sales copywriting, is simple but super effective. It's a model that basically identifies a problem, then highlights how it can be solved by using your product.
It basically convinces your audience by presenting the solution that can solve all of their problems.
Here's an example of how Simplified can help you generate an effective sales copy with its PAS framework template.
4. The 4Ps of Marketing
The 4Ps of marketing stand for Problem, Promise, Proof, and Proposal. This framework begins with identifying the problem, and selling a promise to the customer, then adding proof to make the pitch convincing. Finally, the proposal acts as a call to action to make the user take action.
Simplified can help you instantly generate copywriting for sales using the 4Ps of Marketing template. Like in the photo below, the AI writer gave the 4Ps based on the prompts on the left. Quick and simple!
But bear in mind that AI copywriting for sales is not a quick hack for great copy. You may get some brilliant options, but it's down to you to choose the right copy to impress your prospective clients.
And if you want to see strong results and have copies that can actually convert, use Simplified.
Related:New to Digital Marketing? Here's a Beginner's Guide to SERP!
Use AI Copywriting for Sales to Sell Like Never Before
Writing great copy can be tough. And with so many marketing mediums and online platforms out there, a strong copy is not easy to find. Plus, we don't have time to fiddle around, waiting for inspiration!
Simplified's AI copywriting for sales is a practical solution for new entrepreneurs, business owners, and professional copywriters. Plus, this smart, intuitive tool can also help you create dynamic content and designs for all your marketing campaigns.
On the Free Forever plan, you get access to hundreds of ready-made design templates and elements without having to pay. More than that, the tool is integrated with Grammarly and a plagiarism checker for error-free copies.
You can even schedule post your generated content using Simplified's Content Calendar and streamline your workflow with multiple team members plus clients with the tool's collaborative features. What more could you ask for? Simplified is the ideal tool to manage your business effortlessly.
Sign up today and start generating great copywriting for sales.
Write, collaborate, and scale your work with Simplified.
Use Simplified to Write Instant Marketing Copy with the Free AI Copywriting Generator and improve your brand's social media content.