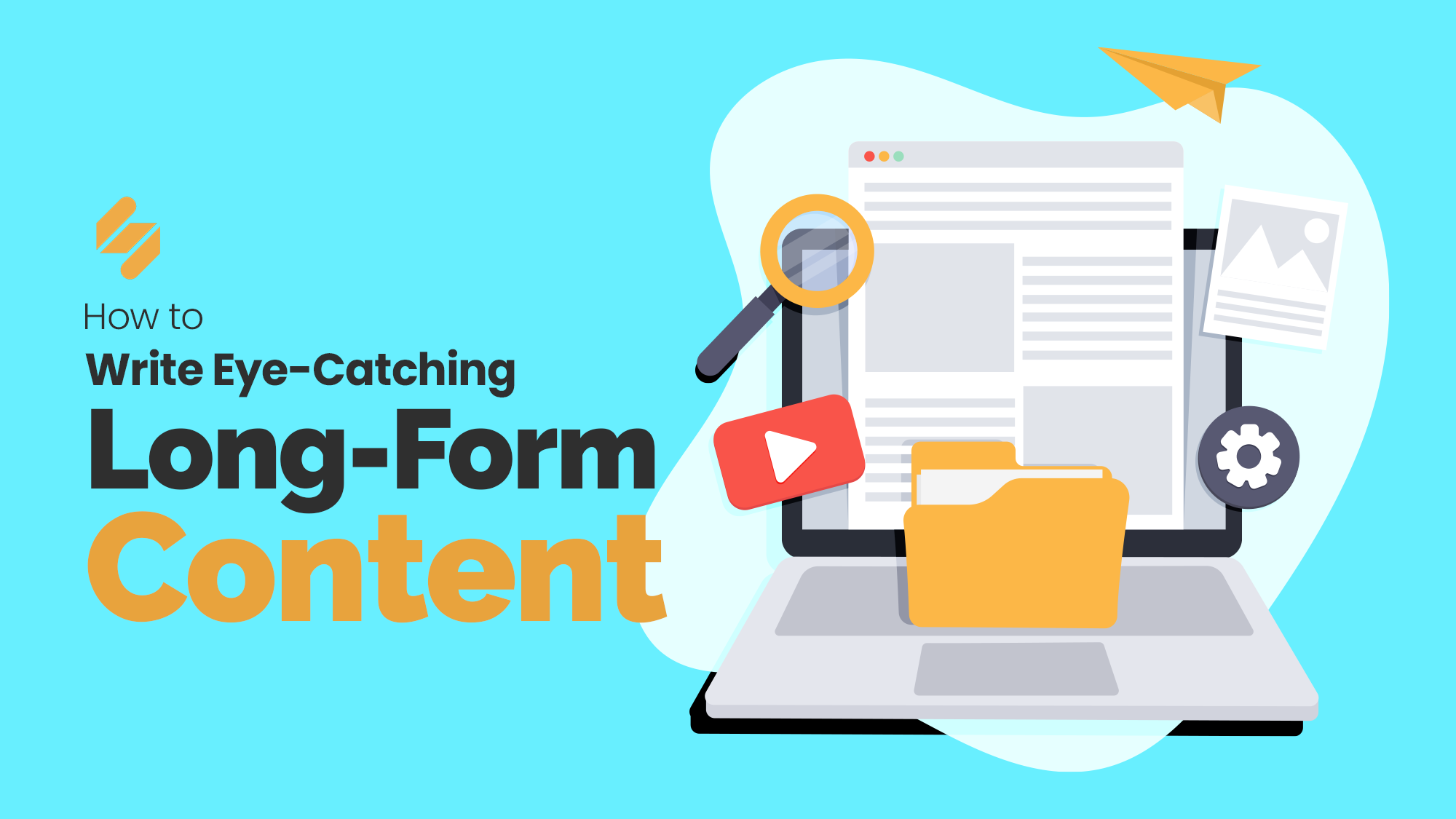 With how short the human attention span has become, is it actually possible for people to enjoy reading long-form content? Yes, it is, my friend! Nowadays, a lot of people are on the internet searching for high-value lengthy posts that give more information on a subject or address a problem they're facing. All you have to do is capitalize on this and create engaging and interesting long-form content. And guess what? That's what we're here for. This blog contains a guide on how to create long-form content, and why it's so important.
Benefits of Long-Form Content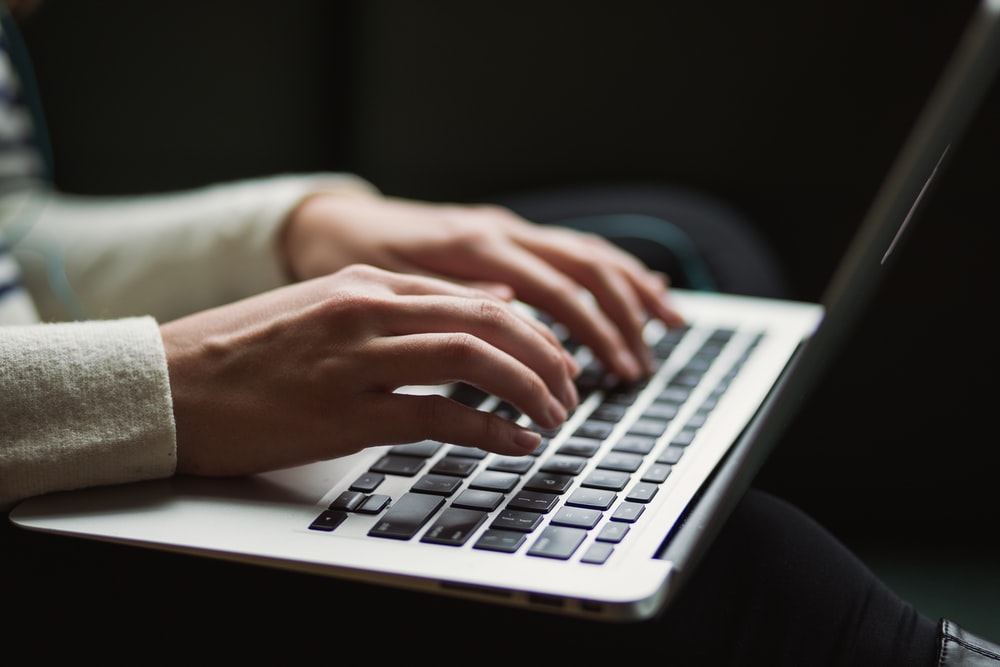 Generally, long-form content pieces contain between 1,000 – 7,500 words. They are usually well-researched and provide in-depth information on specific topics. Many people are taking advantage of the benefits of long-form content, which include:
Improves search engine results: Without proper SEO optimization, your content may not generate high search rankings. Now, with proper SEO long-form content, your posts will rank higher and there's a better chance that more people will find your content.
Boosts trust: We all have that one person we can turn to when we want valuable information about something…or someone. It's the same with long-form content. When readers see that you offer great insight and detail on a topic, they're more likely to trust you and your products.
More backlinks: Long-form content gets more backlinks, which translates to more traffic to your website.
Higher conversion rates: It's no secret that many people who publish long-form content see an increase in conversion rates as readers often give long-form content more of their attention.
More shares: Posts that have more words tend to be more shared and gain more engagement.
Long-Form Content Vs Short-Form Content
Now, we're at the ultimate showdown (sort of). Here, we'll be checking out the differences between long-form and short-form content.
Short-form content is considered to contain 1,000 words or 1,200 words at most. It is usually short and easier to digest for readers. Short-form content aims to pass a message or idea across easily. Types of short-form content include short blog posts, emails, infographics, news articles, etc.
On the flip side, long-form content, which is made up of more than 1,200 words, is more research-intensive and gives further elaboration on a certain topic.
The fact of the matter is both long-form and short-form content are important. You just need to know the right time to use each, by keeping in mind the purpose of the piece and its target audience.
Types Of Long-Form Content
Common types of long-form content include:
Tutorials
Lengthy blog posts
Guides
eBooks
Long blog posts
White papers
Case studies
Interviews
Long-Form Content Examples
We wouldn't be doing justice to this blog if we didn't show you some amazing long-form content examples. These examples will help you see how brands use this type of content to add more value and generate more traffic. Here are a few long form-content examples:
One of America's most popular automobile brands, Chevrolet released a long-form article that contained the evolution of automotive technologies during the last 100 years. Here's why it stands out:
it appeals to the reader's desire for a car in an informative and visually pleasing manner (the article contains pictures of the cars);
it effectively explains the specifications of each vehicle;
it highlights the longevity of the Chevrolet brand by detailing important milestones of the brand.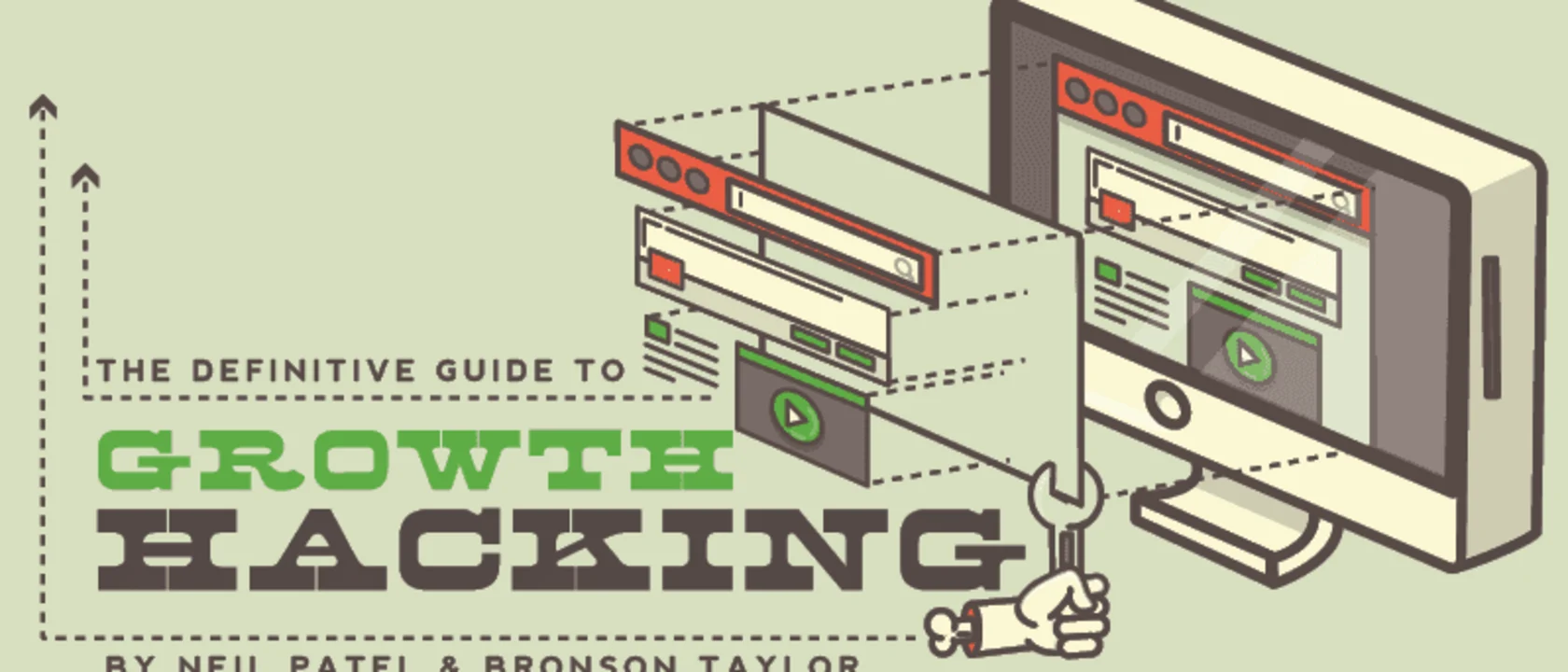 In this piece, Neil Patel and Bronson Taylor, both marketing experts, dive deeper into the fundamentals of growth hacking. A few points to note:
it had a carefully selected content format (where many niche terms and concepts were explained to give the reader to give more awareness) that suited the purpose of the blog;
it was easily accessible for content producers (not placed behind a web form to generate leads.)
With the 2022 eBook edition of their annual trends series, Search Engine Journal fed their readers' hunger for knowledge with a lengthy and informative piece. Here's what makes it stand out:
it contained featured insights from over 40 industry insiders and influencers, who shared different views and perspectives on how to maximize your SEO strategy for the best results;
it had improved content readability with the use of formatting tricks like headlines and images.
How To Use Simplified For Long-Form Articles
Now, even with all the juicy benefits long-form content has to offer, writing these pieces is not a walk in the park. We know that, and so we're here to make things easier. With Simplified's AI long-form writer, you can generate blogs, long-form content, and essays in minutes! Let's show you how.
Sign in to your Simplified account.
Click on the robot icon on the left-hand side of your screen and select 'AI Document Editor'
Click on the yellow 'Launch Writer' button under the AI Document Editor category.
Simplified has a free forever feature, but you'll need to upgrade to one of our premium plans to access the long-form writer. And trust us, they're so, so worth it!
From here on out, it only gets easier. You can start by generating blog ideas and titles. Click on 'Blog Ideas & Titles' from the Select Template drop-down button, and write down a topic in the prompt box. Once you're done, click 'Generate'. You'll see a bunch of titles; click on the + button to use the one that catches your eye. Instantly, you'll see the title on the screen!
Now, to create a catchy blog intro for your long-form content, select 'Blog Introduction' from the templates drop-down menu. Simply select the entire blog title and click 'Generate'. Choose any paragraph that you like, and add it to your document.
Next, select 'Blog Outline' from the templates drop-down menu to generate a cohesive outline for your blog. Again, select your title, click 'Generate', and pick your fave. To generate content under each subpoint, highlight it and click on 'Write Section' from the shortcut menu.
Let's say there's a sentence or paragraph you want to tweak a little bit. Just highlight the sentence/paragraph and click on 'Rewrite' from the shortcut menu. The AI will generate that same sentence, but with different words. Choose the one you like, and add it to your document.
No blog is complete without a clear call-to-action. Select 'Blog Conclusion Paragraph' from the templates drop-down menu, input the blog title, and a brief description of your CTA. Finally, click 'Generate'.
Simplified's AI-powered long-form content writer will make you forget that writer's block even exists.
You'll be able to generate new and exciting copy for blogs, articles, or even essays. Plus, you can maintain your brand's tone and voice by simply writing a brief description of your topic in the prompt. Don't believe us? Try out our long-form content writer today and see for yourself – you'll be pleasantly surprised!