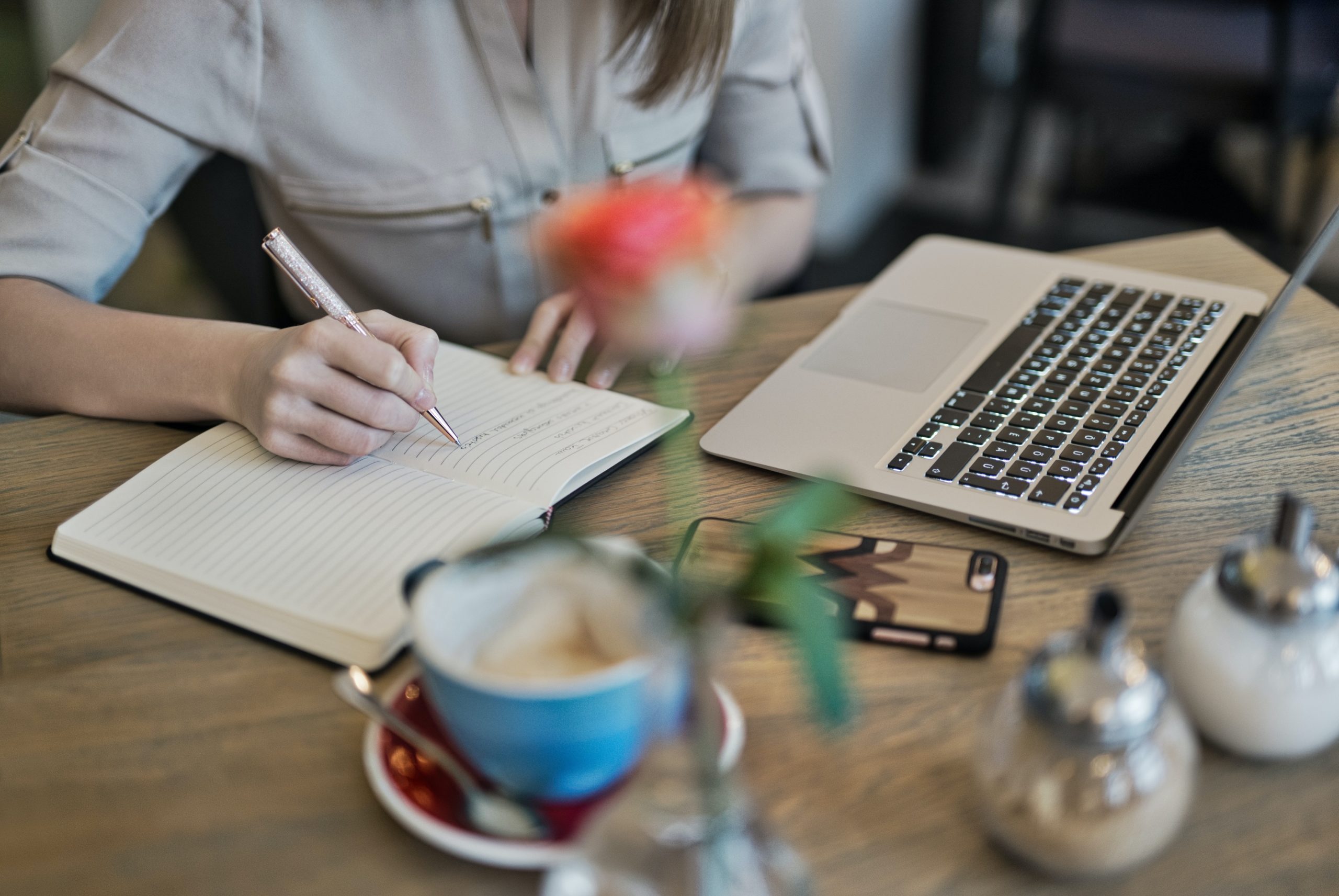 Many of us do not possess formal training in content creation, and yet our businesses or brands require us to generate compelling copy. You might be a graphic designer with the ability to create stunning graphics, but what about the caption to go with your Instagram post? Even if you are well-versed in creating content for social media channels, we all periodically run into mental roadblocks. So the million dollar question now is, Simplified vs ClosersCopy – Which is the best?
There will be times when you know what you want to say, but struggle with how to say it. This is where an AI content generator comes in! if you're a copywriter reading this and wondering: "Will AI replace copywriters?" The answer is, no, AI is not going to take over your job, however, it will make it an easier and more streamlined process for you! In this blog, we'll explore features of two AI writers – Simplified vs ClosersCopy so that you can decide which platform is best for you!
Simplified.co vs Closers Copy: Which is the Best?
| | | |
| --- | --- | --- |
| Basis | Simplified | Closer Copy |
| AI Technology: GPT 3 | ✅ | ✅ |
| Free Trial | ✅Free forever | ❌No |
| Templates | ✅ | ✅ |
| For teams | ✅ | ❌ |
| Customer Support | ✅ | ✅ |
| Commenting | ✅ | ❌ |
| Organizing: Folders | ✅ | ✅ |
| Premium Community | ✅ | ✅ |
| Integrations | ✅Shopify, Google Sheets, Google Drive, Unsplash, Pixabay, Pexels, Brandfetch, Storyblock | ❌ |
| Mobile Friendly | ✅ | ✅ |
| Multilingual | ✅ | ✅ |
| Videos | ✅ | ❌ |
Simplified vs ClosersCopy? When it comes to expressing your brand identity, one size doesn't fit all. It's no secret that businesses whether small or large are using AI content generators for their copy. In the review below, we're going to analyze how Simplified compares to ClosersCopy and find out which online tool is better for both your professional and private brand.
Usability: Which AI Writer Offers the Best UI/UX?
ClosersCopy actually has an easy-to-navigate interface. If you are thinking about choosing between Simplified vs ClosersCopy, Simplified will surely stand out. This is because, Simplified's sleek design is tidy and presents an easy-to-use interface so you can schedule tasks with greater ease. Since the app's categories are easy to navigate, it's far easier for you to find the buttons you need without spending endless minutes searching.
Simplified omits unnecessary details such as long descriptions or cumbersome formatting, so you can focus on what really matters and make everything easy for – crafting engaging content for your brand! Simplified vs ClosersCopy? – Simplified.com makes everything easier! From the black and yellow interface design to all of the extra features like social media buttons or blogs; what you have here is a product with carefully categorized tools that can help you and your business thrive through a world of apps, including Simplified's own AI copywriter!
Organization: How Well Can You Manage Your Workflow?
ClosersCopy allows you to save documents in folders and "heart" your favorite copies so you can access it easily. Simplified vs ClosersCopy? However, for new users, the organization of files within the app can be a little overwhelming since the files are saved within more folders making it harder to access copies with a simple click.
On the other hand, once you let Simplified's AI blog writer write for you, you can save a copy of the document and favorite it. The 'Documents' and 'Favorites' buttons are at the top of the page, so they're always accessible! For the icing on top, Simplified vs ClosersCopy: Which is cheaper? Continue reading down below!
Pricing: Which AI Software is More Affordable?
Simplified is the frontrunner in its pricing plan! As opposed to ClosersCopy, Simplified provides users with a free forever plan that offers significant value for just about anyone. Additionally, if you aren't satisfied with the features in the free forever plan, then there is always the option of leveling up by paying a little extra. Let's take a closer look at how their pricing compares side-by-side:
Simplified vs ClosersCopy? Simplified Offers A Free Forever Plan!
Starting at $29.99 per month, here are some of the packages that are worth your money!
| | | | |
| --- | --- | --- | --- |
| Packages | Simplified's Pricing | ClosersCopy Pricing | What's the difference? |
| Free Forever Plan | $0 Free Of Cost | N/A | Simplified's Free-forever plan is for everyone! |
| Small Teams | $10/MonthYearly:$8/Month | $29.99/Month$251.92 Billed Yearly | Both Simplified vs ClosersCopy offer a concession if you buy the yearly plan, however, Simplified is clearly the more cost-effective AI content generator. |
| Businesses | $30/MonthYearly:$24/Month | $49.99/Month $419.92 Billed Yearly | Simplified caters to each person and has plans for everyone and for every business stage. |
| Enterprise | Talk to us for the best plan for your enterprise! | $79.99/Month $671.92 Billed Yearly | Simplified offers a custom plan designed for your company's needs. Get in touch today! |
Simplified vs ClosersCopy: Which is More Affordable?
Simplified is cheaper than ClosersCopy and is designed to also be scalable – meaning you can use it for your personal and business accounts! Simplified's pricing plans have been created with everyone in mind. We've designed them to work for entrepreneurs, companies, influencers, even personal use – simplifying all of your billing needs so that staying on top of your finances is easier than ever before!
Collaboration: Is the AI Content Generator Good for Teams?
When you compare Simplified vs ClosersCopy, ClosersCopy allows its users to share copies using a shareable link. However, building a team and getting your projects on the road can be quite an endeavor. But, when you join a team on Simplified, you get to reap all of the many benefits that our collaborative platform has to offer.
On Simplified, you can invite anyone else to work with you directly or even get integrations for 3rd party tools. If you're thinking about which is the best between Simplified vs ClosersCopy, Simplified is definitely a good option. We know that as an entrepreneur success is only possible when your team works together in harmony, no matter where they are.
AI Copywriting Templates
AI copywriting templates help you generate different types of content—like Instagram captions, email subjects, and Google Ad headlines—in a flash! Moreover, there's still a human touch put into these templates and they save you a ton of time! Cool, right?
Both AI content generation software that we love today, Simplified vs ClosersCopy, excel at helping you create inspiring and original ideas by assisting your team's creative writing process. There are notable differences between the two:
Intuitiveness: Get the best content about your company! Just feed any webpage or blog URL into Simplified's AI assistant and they'll collect information for you. This feature is not available on ClosersCopy.
Changing Tones: It's great to have options when it comes to your tone of voice.This makes the message easier to convey or translate. Between Simplified vs ClosersCopy, folks over at Simplified developed their AI Text Generator with a variety of different tones in mind – including conversational and empathetic, but also more casual, like a chatty best friend. Of course, their range goes beyond that with other options such as professional and eagerness for when you want something more on point!
Simplified's Unique Templates Not Available on ClosersCopy: Hashtags can make it easier for social media users to discover relevant content too. A trending hashtag can command attention. Simplified vs ClosersCopy, between these two, you can generate hashtags for your brand on Simplified, as well as other useful templates including: Amazon product listing, review responder to respond to customer reviews, quote generator for social media, Instagram copy based on feelings, and explaining a concept to a three-year-old.
Try Simplified Today!
One free app to design, collaborate, and scale your work is definitely by using Simplified. With the free design tool that is made for everyone, you can surely write with ease! Simplified vs ClosersCopy? Simplified is the way to go!
One Free app to design, collaborate, and scale your work – try Simplified today.