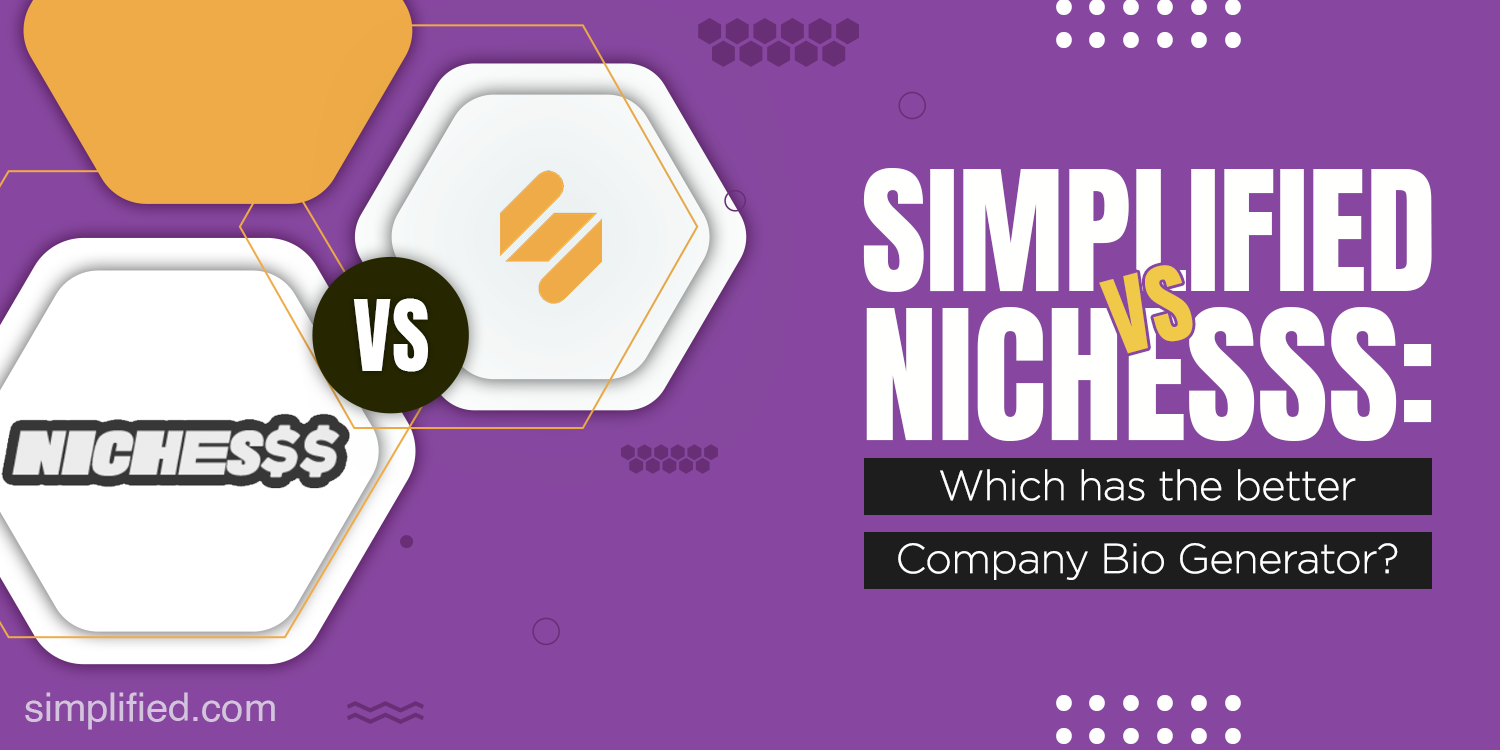 A company bio is a great way to give potential customers and clients the low-down on your business. It is one of the first chances you have as a brand to make a good impression. If the bio is confusing or yawn-inspiring, your potential clients are going to walk straight into the arms of your competitors who can showcase themselves more interestingly. A company bio is not at all like a personal professional bio. Instead, it can go on your professional website to highlight why customers should invest in your products and services.
A company bio needs to be well-written so your potential clients know exactly what you're trying to convey. However, many of us don't possess a knack for writing, which can make this part a little tricky. That's why AI tools like company bio generators exist! In this blog, we'll be comparing two such AI tools – Simplified and Nichesss. Let's begin!
Related: Simplified vs Nichesss: The Complete Review
What is a company bio and why do businesses need it?
Your company's bio is key to letting customers know what your business is all about, what separates you from the competition, and why they should do business with you. Your bio is an opportunity to establish your company's expertise, longevity, and commitment to customer satisfaction, which can encourage people to use your products or services.
The company biography is a crucial part of your marketing strategy because it allows you to show off your company's personality. You can use your biography to be reflective, personal, or even a little witty, depending on the type of client you want to reach. By having a strong company biography, you can appeal to your target clients and solidify your place in the market.