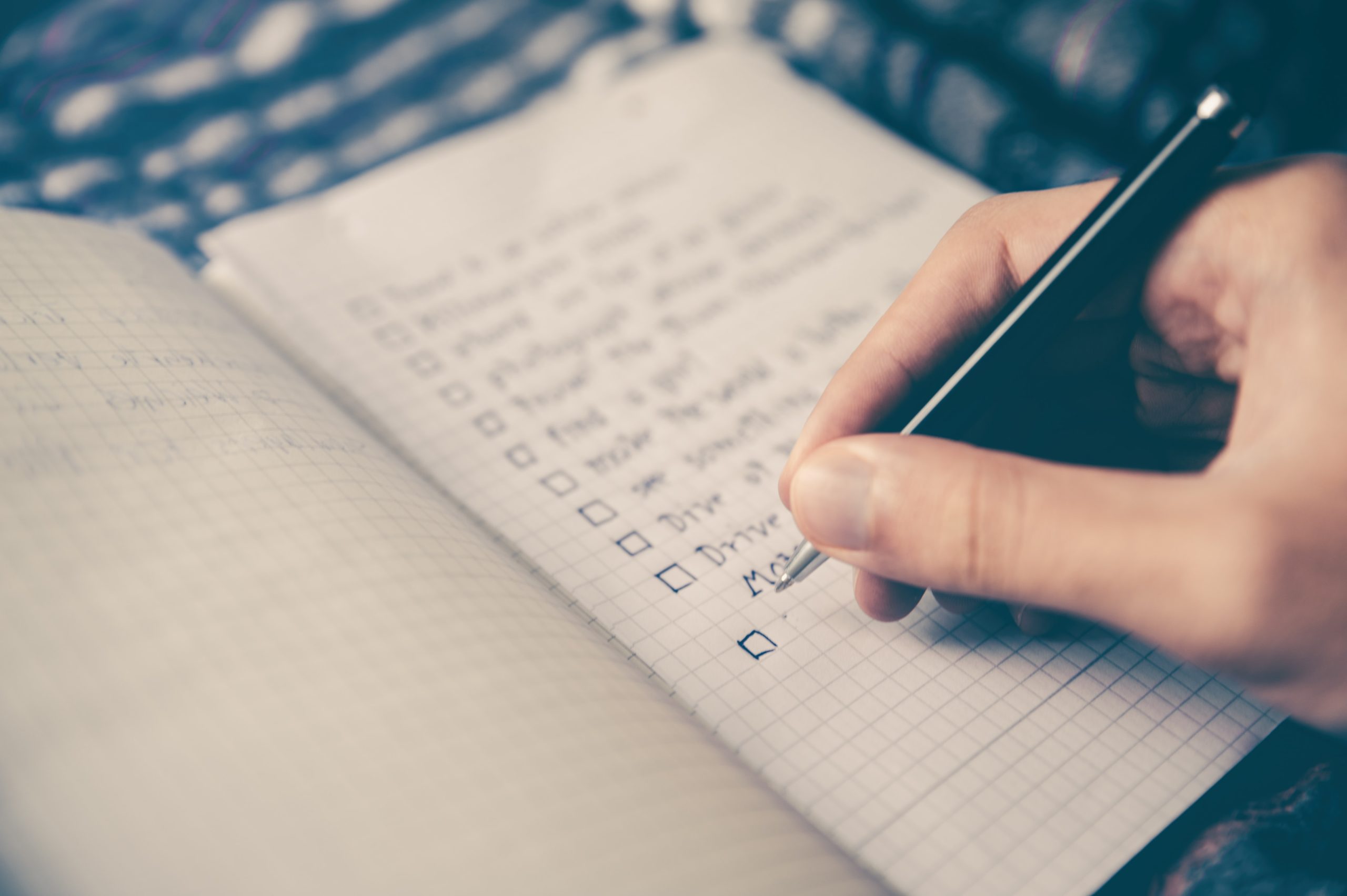 Bullet points are a powerful tool to use in your copywriting. They are often the first thing that your audience reads, and therefore make or break your content. When used effectively, bullet points can help you improve readability and highlight the most important parts of your copy. They can also be used to persuade your audience, and increase engagement with your brand.
In this blog, you'll discover some great examples of bullet points, as well as some tips on how to ensure they're compelling! Let's jump right in!
What are Bullet Points?
Bullet points are used to create lists or plans for your content. Think of the copy you want to provide to your audience and what emotions you want to evoke in your readers. Another way to use bullet points is to list what your article or blog is about, so your readers know what to expect from it. Additionally, they can help you effectively communicate a message because bullet points draw the attention of people who prefer easy-to-read content.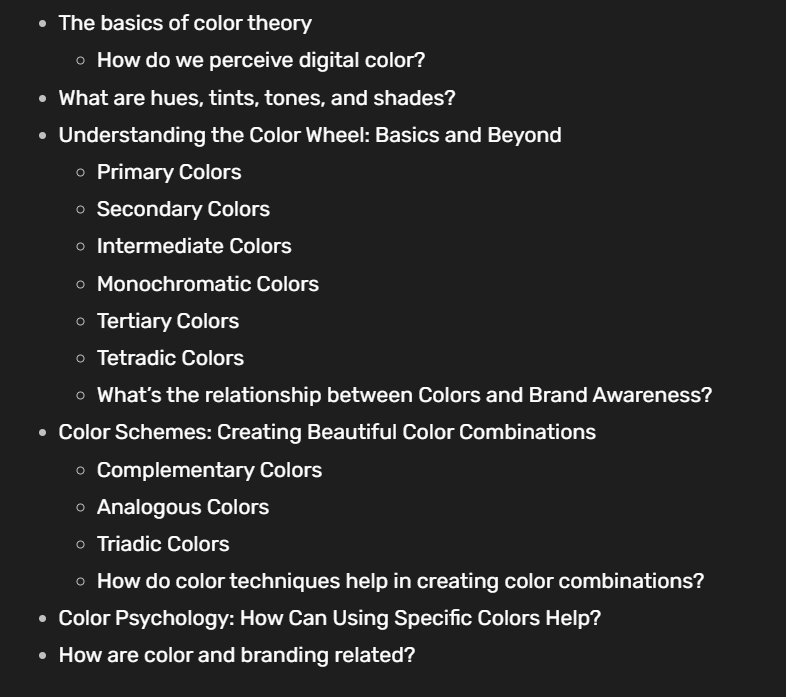 A list of bullet points can help you break up big walls of text into smaller chunks to make them more scannable and digestible. And if you use compelling phrases in your bullet points, you can potentially turn scanners into readers. Practically speaking, this means powerful bullet points will keep people engaged with your content.
Related: 3 Ultimate Tips On Writing Effective Sales Copy For Your Brand
How to Write Bullet Points That Work
Writing bullet points can be tricky. However, there are two key things to bear in mind that can help guide you. At the heart of every successful bullet point list stand brevity and promise.
Brevity is the symbol of straight to the point writing. Long and complex sentences, on the other hand, will just remove the purpose of writing bullet points at all. After all, you're creating these lists to keep your target audience interested in reading your copy. So, focus on the most relevant points and leave the details for later.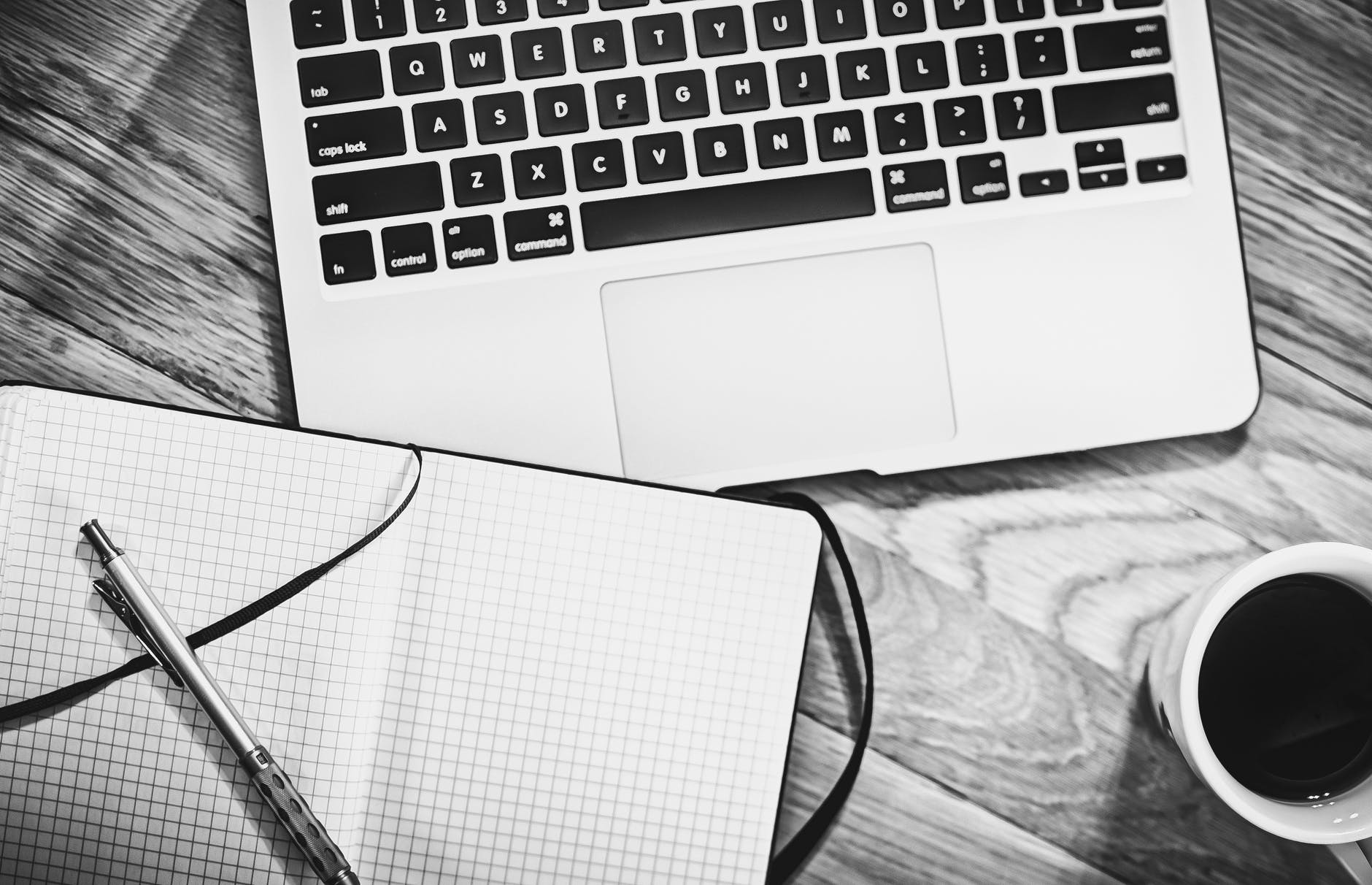 Promise is the second part that hooks your readers into your copy. All you have to do is make a simple statement and confirm that your idea, service, or product will give them what they're looking for. For example, with our product you will:
experience top quality music
enjoy a long-lasting battery
be able to carry it everywhere
Remember, once you've made a promise to your audience, you absolutely have to deliver on it. Otherwise, they'll be left disappointed and unlikely to come to your page again.
Related: The Best Free AI Copywriting Tools For Students
Tips & Tricks
Now, let's explore some tips on how to improve your writing strategy with some great examples of bullet points:
Bullets express a clear benefit and promise to the reader: Think of bullet points as mini headlines. They will encourage a scanning reader to go back into the real body of your content, find more information and then take action based on their needs. This is just one of the many examples of bullet points that would make a reader go back and read the whole paragraph – if not the whole post!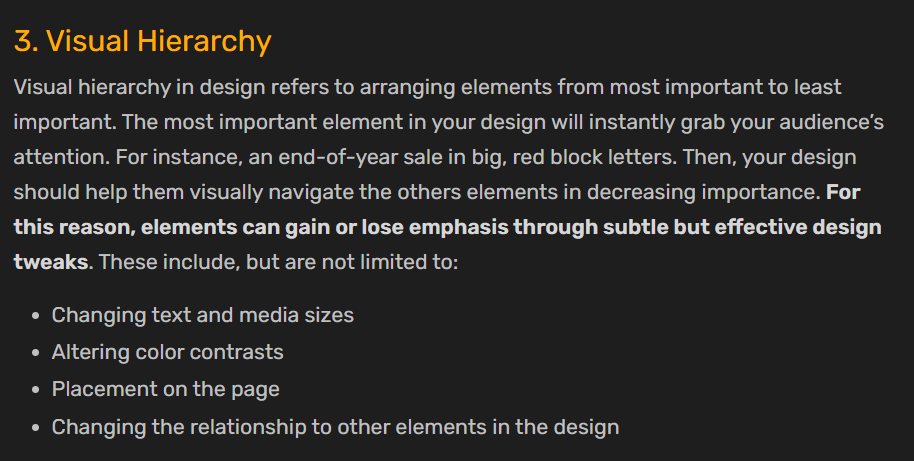 Keep your bullet points as simple as possible: One of the keys to writing compelling bullet points is to keep them simple. Avoid complex outlines and sub-bullets if possible. Instead, use simple and concise vocab that is easy to scan but at the same time tells your reader what they need to know. This way, you'll be able to keep your audience focused on the highlights of your product or service.
Avoid bullet clusters: Although bullet points are designed to bring direction and clarity to your copy, bullet clusters can be confusing so it's often best to avoid them. Bullet clusters are many bullet points and sub-titles gathered near each other. They will confuse your reader rather than simplify your information. So, avoid a detailed mishmash of bullets and sub-bullets and instead try to find a balance between text and bullet points. For example: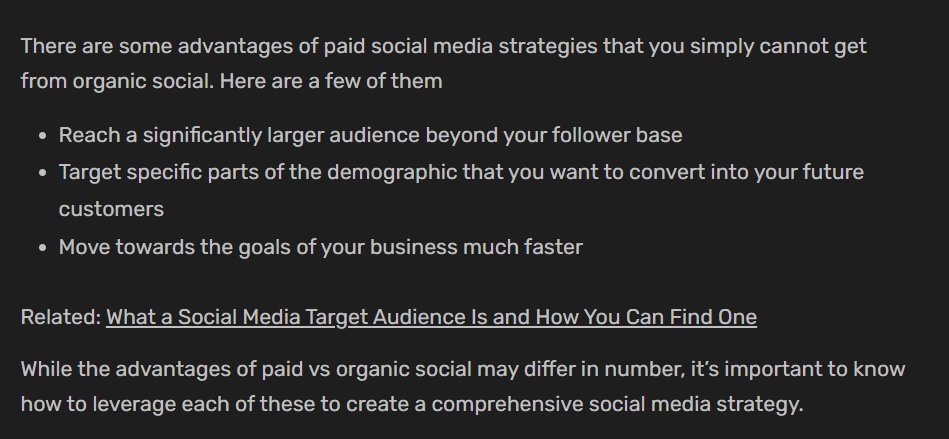 Make your bullet points symmetrical: Do you notice how all of these bullet points are formatted in the same way. They start with a capital letter and each one of them is a constructed sentence of a similar length, beginning with a verb.
Bullet points don't have to be full sentences: You don't necessarily have to write whole sentences to use bullet points but remember that once you choose the format, you have to stick to it. Here's an example using bullet points to outline how to write a blog successfully:

Create a good outline.
Do research on your topic.
Find good images.
Break it down using subheadings.
Add a CTA.

Parallelism is important: Try to keep your bullet points organized thematically, keep their structure the same and begin each point with the same construction or type of word. For example, if you start with a verb, stick to it throughout the whole bullet list.
We know that writing compelling bullet points can be really hard, especially if you don't have the time or the team to brainstorm. But rest assured! We've got your back with Simplified's bullet point generator that can do the hard work for you!
Simplified's bullet point generator can create persuasive bullet points for your company's branding and support you in several different languages. Regardless of the type of copy – blogs, articles or something even longer, Simplified can help you with bullet point writing. We know that summing up information into tiny fragments can be tedious and tiring, but Simplified can do this for you in seconds.
Punctuation and Grammar in Bullet Points
The rules for writing bullet points can easily create confusion. Тhe infamous questions about periods and capitalization has always made us wonder how to create bullet points flawlessly. To create easy to read blogs and articles, you need to know how to write grammatically correct bullet point lists. Here are some guidelines to help you out:
Introductory sentence: If you're introducing your list with a complete sentence, end it with a colon. However, if it's just a fragment you can as well jump right into your bullet points.
Numbers or bullets: If the action that you're describing requires steps to be followed in a specific order, use numbers rather than bullets. You can also use a numbered list if you're going to provide your reader with a certain amount of things such as "Top 5 Best Books of 2021" or the example below.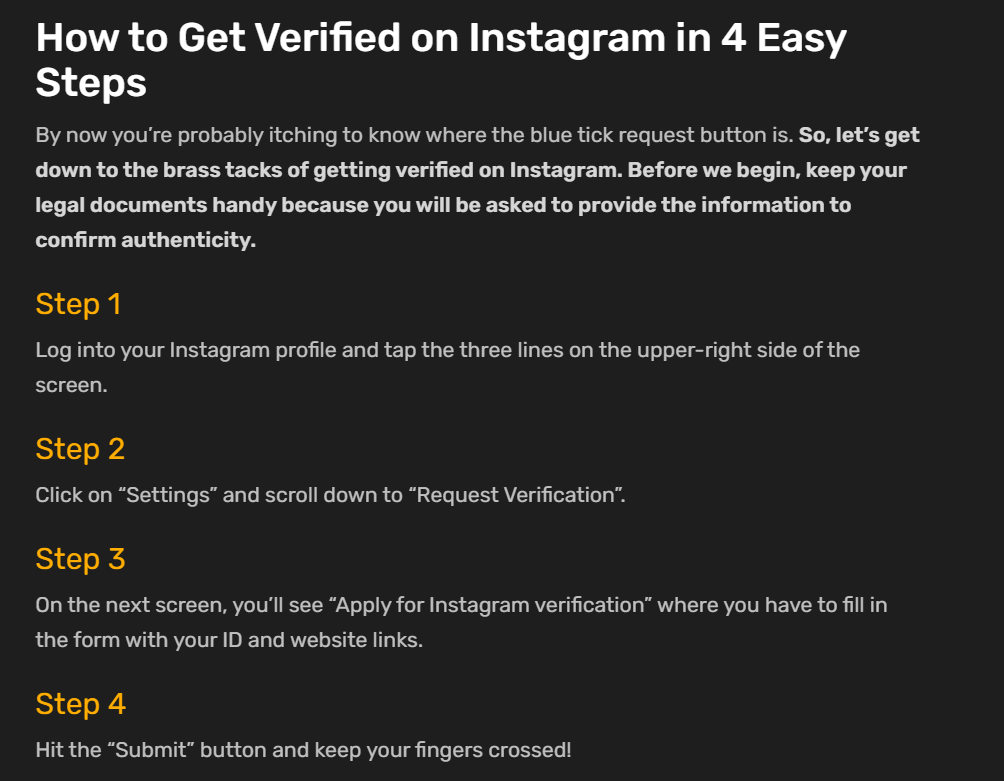 Punctuation & Capitalization: The punctuation of your bullet points list will depend on your choice of whole sentences or fragments. If the text is a complete sentence, just follow the rules for the sentence: a capital letter at the beginning and a period at the end. If however, your points aren't structured as sentences, you don't need end punctuation. Using capitals is a matter of choice – if you're using fragments you can begin with either – it's up to you.
Structure: Try not to mix different structures. If you decide to use sentences, stick to standard sentence structure throughout your bullet point list. Make sure that you start each bullet point with either a similar structure or the same type of word. For instance, if you start a point with a noun, start all of them with a noun.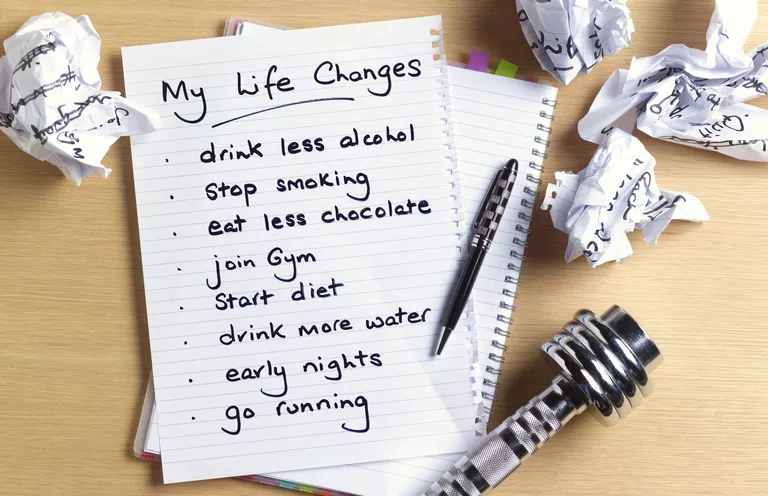 Examples of Bullet Points That Work
1. Bullet chunking
Bullet chunking is the process of creating bullet points from compound sentences. This process allows you to drive a point, while at the same time increasing the usability of your content. Bullet chunking gives you the opportunity to present one thought at a time in a concise way. You will definitely benefit from creating bullet chunks because most readers on the internet don't actually read through everything on the page. Look at the following example:
How to make an appointment with a professional?
Check the purchasing manager's name in a directory or online.
Call the purchasing manager personally to make the appointment.
Follow up with an email to confirm.
2. Cliffhanger bullets
Cliffhanger bullets usually tease or indicate what's going to come up next. You can also use cliffhanger bullet points to prepare your audience for upcoming events or promotions. For example:
In our next promotion you can expect:
Low prices
Quick delivery
Impeccable quality
New designs
3. Expansion bullets
Don't be scared to give more information in bullet points to attract readers to your content. Expansion bullets are the best way to break up walls of texts while keeping the attention of your reader. For instance:
How to quickly write copy when working to a tight deadline?
Now that we're talking about writing and deadlines why not explore some AI tools that can actually help you with that?
4. Authority bullets
Authority bullets are a good way to recite data and support your arguments. If you use authority bullets, you can turn dry information into an interesting read at any point in time. Your readers may be scanning your content for something in particular. If you put chunks of data into a bullet point list that is easy to read, your reader will be able to find what they're after quickly. Plus, they're more likely to continue reading your copy.
5. Give-away bullets
Give-away bullets are like tiny pieces of information that give just enough detail so that your reader wants to keep reading. For instance, you can give out one of your secrets every now and then. This means sharing bits and pieces of information that may be of interest to your audience.
For example:
How to use Instagram to up your marketing strategy, regardless of what you're selling and to who. For example, you'd be surprised how an image with the proper hashtags and description can boost your engagement!
Another way to approach this is by giving out almost your whole secret and adding a fun twist. For instance:
Three ways of being productive are setting your phone on "Do Not Disturb Mode", taking regular breaks or… having a glass of wine!
Related: How to Use AI Copywriting Tools to Level Up Your Email Marketing
Takeaways…
Writing bullet points can seem like an easy task but there are some aspects that you may not have considered. While you may have not known about expansion bullets or give-away bullets, you surely knew how long it can take to come up with engaging bullet points.
In this blog, you've discovered some great examples of bullet points that could help you with your content strategy and the perfect tool to help you with that. Simplified is the first all-in-one platform that you can use to create any type of content for your marketing campaign. From powerful bullet points through to stunning videos that you can upload to your social media, there's something for every business need.