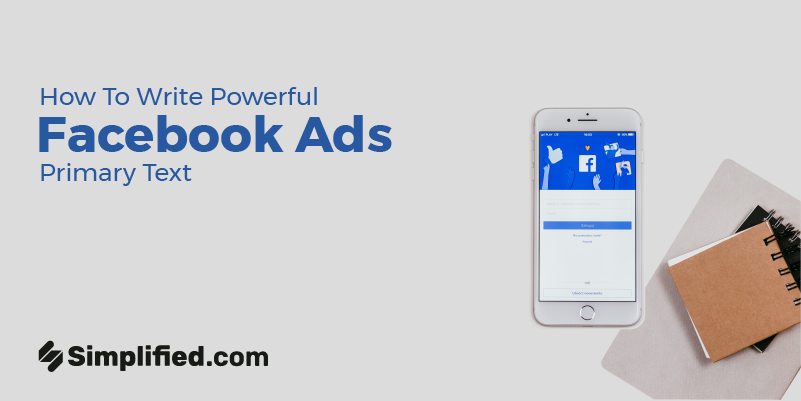 Beyond its impressive user interface, Facebook continues to provide marketers with excellent options and settings within its Ads Manager.
So whether it's building sophisticated custom audiences, trusting the algorithm's targeting, or running A/B tests, marketers have complete control over their FB ad campaigns down to the tiniest detail.
However, it's crucial to note that your Facebook ads can make or break your marketing campaign's success.
As a resolution, all marketers must learn how to create killer Facebook Ads Primary Text that convert viewers into potential customers.
So if you're in a pickle, don't worry – we've got your back. This blog will give you nine expert tips on successfully writing Facebook Ads Primary Texts.
Let's get started!
What are Facebook Ads?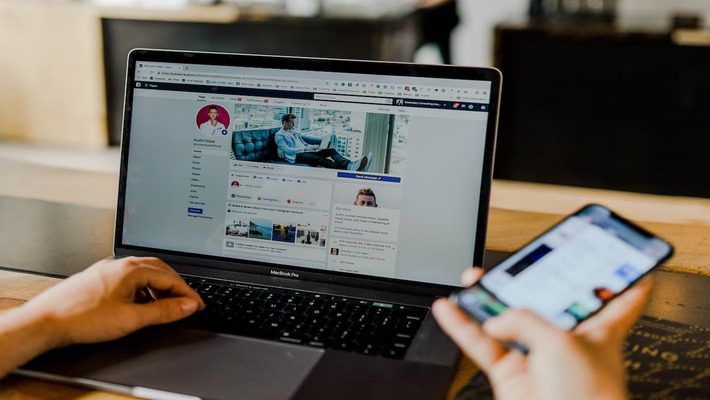 Facebook ads are a part of the Facebook for Business service that lets you create shareable advertisements to attract potential customers.
This is a popular way to reach a bigger audience or targeted groups via the world's largest social media platform.
Here are 5 most popular forms of Facebook Ads:
1. Photo Ads
Facebook photo ads are clean and simple and work best when you have a photo showing your product.
2. Video Ads
As the name states, video ads contain short video clips in hopes of attracting potential customers' attention.
3. Stories Ads
Facebook stories can be pictures or videos. However, you must choose your content wisely because it lasts only 15 seconds!
4. Messenger Ads
This style of Facebook advertising integrates with the chat functionality on Facebook and is excellent for creating a personal connection with prospective customers.
5. Carousel Ads
Carousel Facebook ads are great if you offer a range of products or services and want to display your different offerings for potential customers.
What are Facebook Ads Primary Text?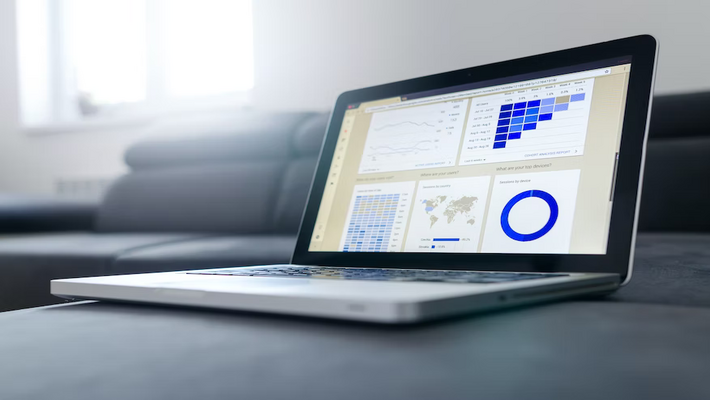 Facebook Ads Primary Text is the description for your Facebook ad. It will appear alongside your photo or video on the Newsfeed.
Facebook Ads Primary Text gives potential customers information about your product or service and highlights current offers or unique features to help you gain sales.
You can add Facebook Ads Primary Text to photo ads, video ads, stories, and carousel ads on Facebook.
9 Expert Tips To Write Killer Facebook Ads Primary Text In 2023
1. Use Simple Language
As a marketer, you might be tempted to entice consumers using hifalutin words and industry-focused jargon.
However, your audience may find them challenging to understand.
Instead of impressing them with flowery words, cutting the verbiage and writing a copy using simple language is best.
As a rule of thumb, everyone should understand your ad – even a 5th grader. And when someone sees your Facebook Ad Primary Text, they should know:
What is your brand offering
How your product or service will benefit them
What can they do next to access your offer
2. Use Quality Keywords
Your potential customers will read the Facebook Ads Primary Text when they see your ad.
Keeping that in mind, you want to ensure that you have used your keywords effectively to create catchy ad text.
Make sure you are transparent and honest; highlight why a potential customer should click on your ad.
3. Keep It Short Yet Meaty
Facebook Ads Primary Text has a recommended word count of 125 characters, so you want to choose your words carefully and make sure you are making the most of the space.
The ideal length is around 80 characters for Facebook Ads Primary Text.
Potential customers are less likely to read your Facebook ads if they have a lengthy primary text.
However, always remember that your goal is to attract your audience. So, make sure that your ad remains meaty despite being short!
4. Don't Make False Claims
A potential customer hates nothing more than reading ridiculous and bogus claims. So make sure that your Facebook Ads Primary Text is realistic and clear.
Overpromising or making false claims can hurt the success of your ads and tarnish your brand's image.
5. Write For Your Target Audience
One thing that separates Facebook from other social media platforms is that marketers enjoy that your target audience becomes very narrow.
It's a great way to ensure that your copies become as specific as possible for
your market.
Your targeted ads on Facebook have the following segments:
Location
Custom audiences
Gender
Language
Interests
Education
Ethnicity
Relationship status
Generation
Connections
Politics
Behaviors
6. Give Your Audience What They Need
Your Facebook Ads Primary Text should provide value to potential customers and make them want to click to find out more.
Successful Facebook Ads Primary Text tries to answer a frequently asked question or provide a solution to a common problem for your target audience.
7. Appeal To The Viewers' Emotions
Emotions drive humans; you can use this to your advantage in your Facebook ad copywriting. Emotions like anger, jealousy, excitement, and fear can all be used to create successful Facebook ads.
If your Facebook ads resonate with your potential customers, they are much more likely to click on them, to see what you are offering.
8. Show Credibility Through Numbers
Using numbers, prices, or statistics in your Facebook Ads Primary Text is a great way to make them stand out.
If relevant, try adding special characters like $ and %. These will catch the eye of your potential customers as they are scrolling.
For example, write:
Now 25% off
Buy 1, get 1 free
$10 for a limited time
9. Use A Consistent Call To Action (CTA)
The best Facebook Ads Primary Text includes a clear goal.
Are you trying to raise your brand awareness?
Do you want to get new leads?
Is your primary goal selling products and services?
No matter what your objective is, your ad should contain a clear and consistent CTA.
Here are some of the most common and effective CTAs:
Shop now!
Invest with us today!
Get your car washed here!
Download our app and get a 50% off coupon!
Related : 8 Best Link Shorteners For Social Media in 2023
Examples Of Great Facebook Ads Primary Texts:
Bolt
"Now calling private hire drivers, Bolt is now in Derby.
Start driving with Bolt and earn extra whenever you need it.
Make your own schedule and get paid every week."
Starbucks
"Make your cup, then make your day. From toasty Maple Pecan to buttery Caramel, Starbucks has a flavored coffee that's made to be yours. #StarbucksAtHome"
Squarespace
"From online stores, member areas, and scheduling tools, Squarespace is everything you need to sell anything. Start your free website trial!"
Klarna
"Ready to increase your average order value & drive conversion?
Selling with Klarna is proven to help your business grow."
Use Simplified To Generate Powerful Facebook Ads Primary Text
Let's face it – despite being excellent at our jobs, we can use a little help from time to time.
That's why you should check out Simplified's free AI Facebook Ads copy generator!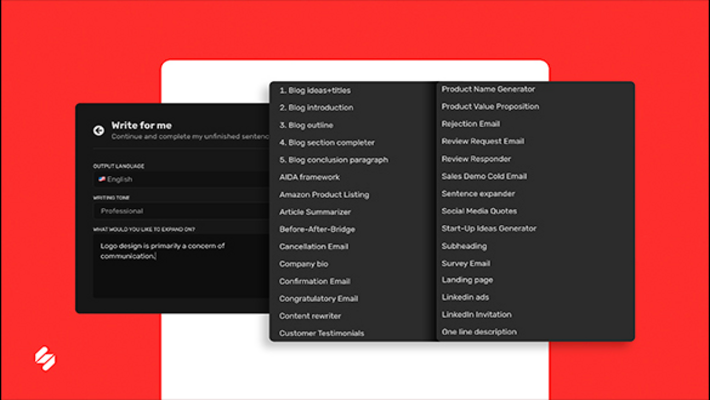 This unique tool will create your primary texts for you in minutes. Choose from over 70 templates to generate the marketing copy you prefer!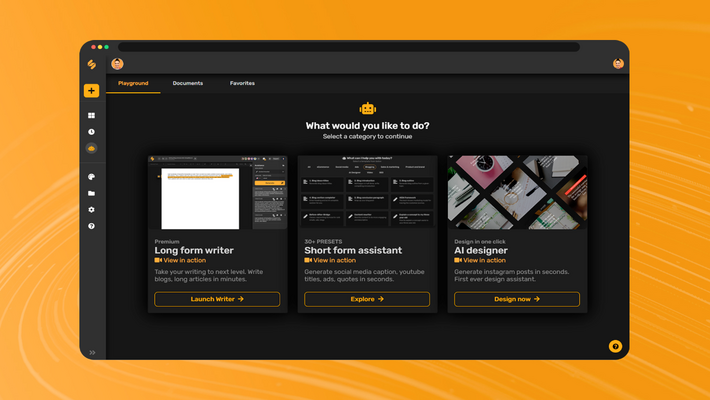 Moreover, Simplified will help you with the following:
Generate Facebook Ads Primary Text in 10+ tones
Create marketing copies in 30+ languages
Spark new ideas to surpass writer's block
With Simplified's headline copy generator, you can do more without exhausting your body and brain.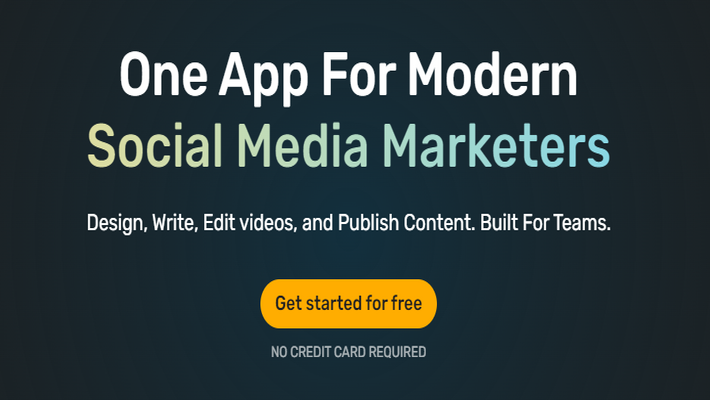 Step up your marketing campaign and try the best Free AI Facebook Ads Headlines Copy Generator!