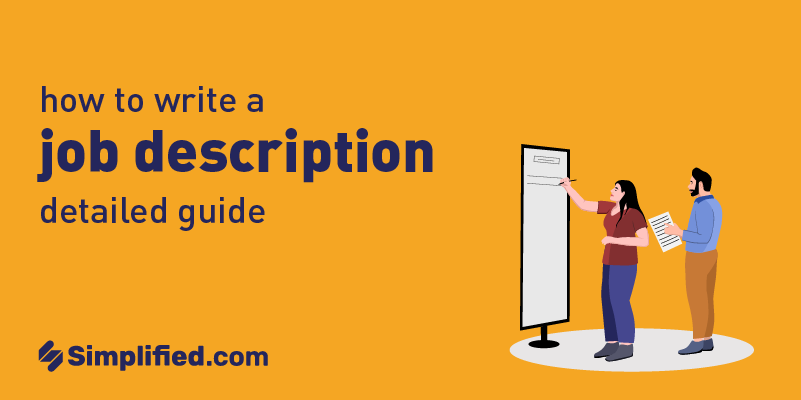 With the recent rise of the great resignation, quiet-quitting, and overall employee dissatisfaction, how can you ensure that you will find the right candidate that has all the knowledge, experience, and skills it takes to be both successful at your company and bring your company more success?
It all starts with a dynamic job description.
Writing a good job description is not as easy as it sounds. You need to keep a few things in mind to ensure that your job description is accurate and clear. In this article, we will provide you with 10 examples of job descriptions for different industries as well as a guide on how to write the perfect job description using Simplified AI Writer.
What is a Job Description?
A job description is a document that states the main tasks, duties, and responsibilities of a specific job. It also includes the necessary qualifications, skills, and experience needed to perform the job. A job description is essential in hiring because it helps identify potential candidates and assesses their suitability for the position.  
Every job description must include the following components for clarity and transparency:
Job Title – Your job title should be as specific as possible as many job seekers search for positions solely based on the title.  Aim for titles such as SEO Content Writer instead of Writer, or Mid-Level Organic Chemist instead of Scientist.  
Job Summary – This is your opportunity to show the candidate why they should want to work for your company.  Your job summary should be a specific overview of your company's purpose, mission, and values and how the candidate will fit in.
Job Responsibilities – Much like the title and summary, a job description's responsibilities section should not be generic but rather provide accurate and detailed information about the candidate's daily tasks.  Likewise, it should give a snapshot of how they will fit into the purpose, climate, and culture.  
Essential Qualities and Experience – Save yourself and the candidates' time by including the essential qualities and experience needed for the position. If there are additional skills that would help but are not necessary, add those below in a "Nice To Have" section.
Salary and Benefits – More and more job seekers (and government entities) are demanding transparency in job descriptions to include a list of salary ranges and all benefits like PTO and health coverage.  Just like you, candidates want to make informed decisions before investing time and energy into a company.  Bonus points if you offer truly competitive rates and uncommon perks.
Effective Job Description Examples
Now that you know job description components, what are some tips and job description examples that will help you create the perfect one for your industry and company?  Let's take a look.
1. Cut to the chase and begin with the qualifications and responsibilities.
Many job seekers prefer to know immediately whether or not they qualify for a position to avoid wasting unnecessary time that could be spent on applying for a job with a better fit.
2. If you post on your site, include pictures of happy employees.
A picture is worth a thousand words, and pictures of smiling, collaborative, and productive employees express the idea that working for your company is a joy and pleasure. Bonus points for ensuring that the picture is accurate.
3. Start with the perks.
Job seekers are eager to find employers that will value them and the experience they bring to a position. What better way to show value than with the price (salary and benefits)?  Employers who can quickly demonstrate in the job description that they value and appreciate employees will receive more applications from more well-qualified candidates. 
Related: How To Create The Perfect Job Description: 5 Amazing Job Description Generator Tools
4. Be proactive and include reviews.
A potential candidate will often search for reviews from current and past employees before applying or during the application process for your position. Save them time and show them your transparency by providing reviews with the job description. It will build trust between you and the candidate and may completely win them over.
5. Show, not tell that your company is inclusive.
Many businesses include a note on the job posting or application about how they incorporate diversity, equity, and inclusion (DEI), but most fail to demonstrate that from the beginning. By including a section in the job description that tells people with disabilities how they can apply, you are showing that you are serious about DEI, even from the start.
6. Include a detailed Logistics section.
Potential employees want and often need to know the specifics of the position. Providing precise details about the number of hours, shifts, or remote availability is a must. Bonus points if you can offer some flexibility.
7. Avoid large chunks of text and opt for bullet points.
Today's internet users–especially ones on cell phones–don't have time to read mountains of text, and they are adept at skimming a post or article to find relevant information.  Make sure that your job description contains short paragraphs and bullet points to convey pertinent information.
8. Make the application process as simple as possible.
Any applicant can testify to the fact that job seeking is often a full-time job in itself. Lighten the load and simplify the process by including an "Easy Apply" option or other factors that build trust between you and the candidates. Being straightforward and to the point is an endearing quality that will attract quality talent.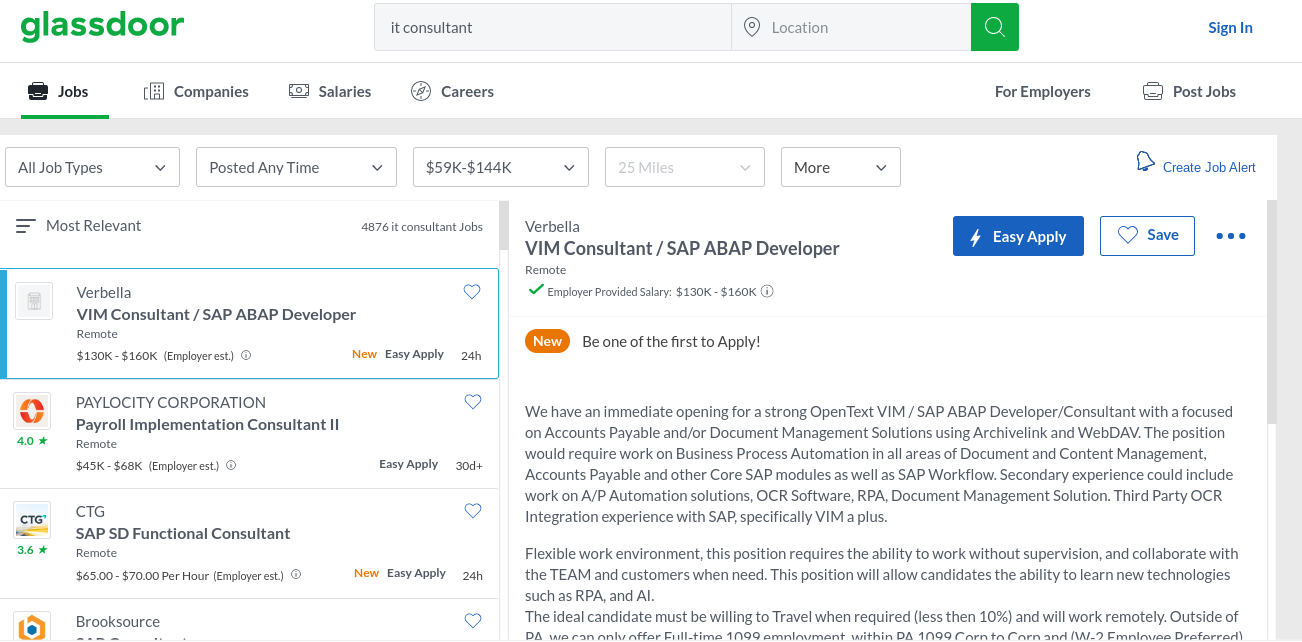 Related: The Ultimate Guide to Writing Effective Cold Emails for Jobs (With Template and Free Tools)
9. Capture their attention right away with a hook.
Just like any written text, the first thing you must do is grab the reader's attention with a hook.  Your job description hook can be a leading question, startling fact, or unique benefit of working for your company.  Make sure it is relevant and one-of-a-kind, and you'll have the perfect hook.
10. Mention other positions of interest.
You may need to hire for multiple positions, and although one candidate may not be right for one position, they may be right for another one. Add a "Similar Positions" section at the end of your job description to let the candidates know that they have options.
Modify and Customize Your Company's Job Description With Simplified
Knowing how to write a job description is important to running a successful business, and using Simplified's Job Description Generator will help you do it in half the time.  Go to Simplified's Content Writer and choose the Job Description template.  Fill in the language and job role, and Simplified will generate customized job descriptions that will land exceptional talent for your exceptional business.