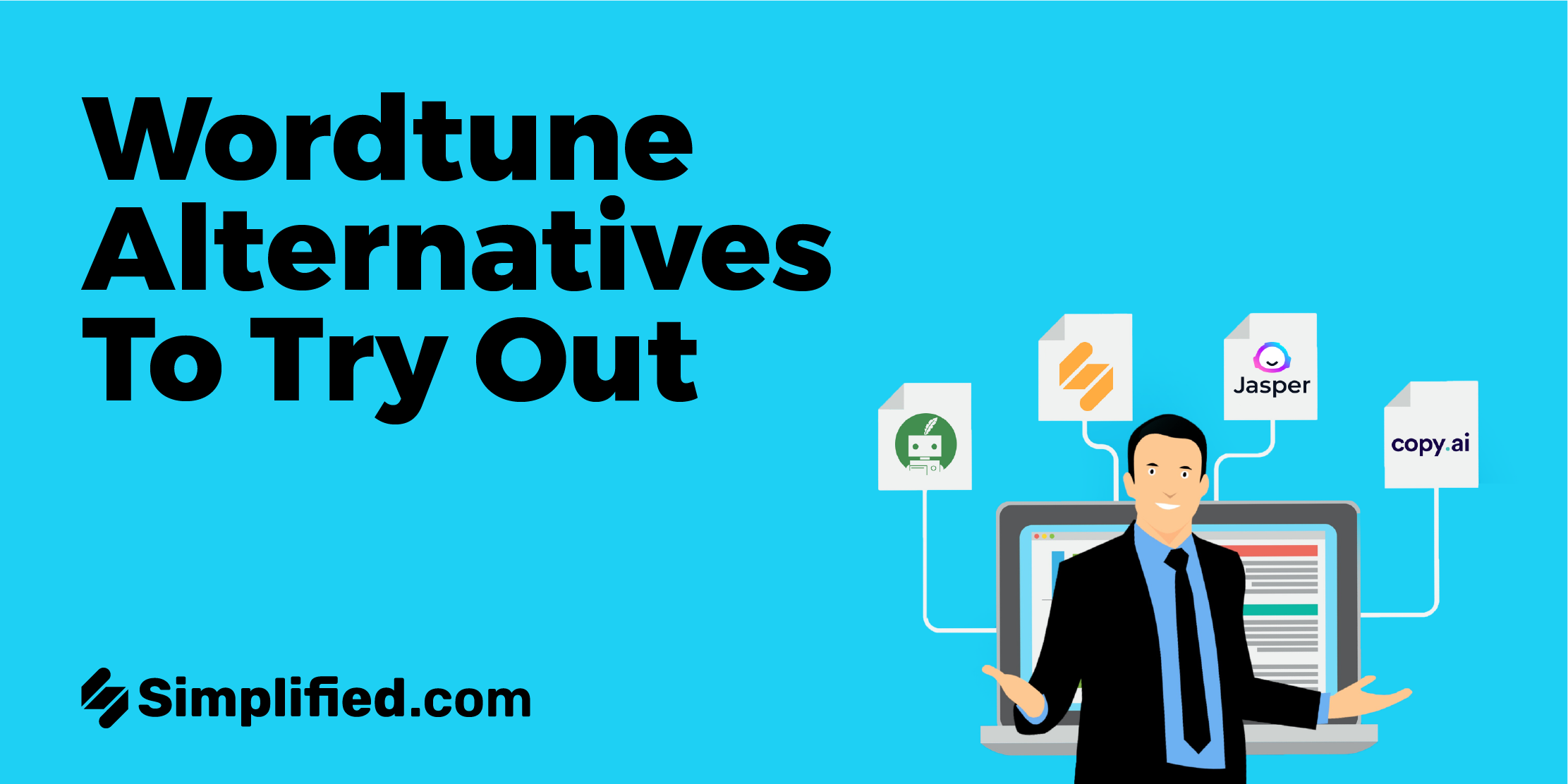 AI technology is proving to be incredibly useful in assisting content writers. By catching grammatical mistakes, suggesting replacements for certain words, and improving sentence structures, they're strengthening your copy. Wordtune is a great AI writing software that's popular with a lot of people. But if for some reason, it's not for you and you're looking for Wordtune alternatives, we've found them for you!
AI writing tools that are excellent Wordtune alternatives
In this article, we're going over the pros, cons, and price points of 6 sites similar to Wordtune that you can try in 2023 !
1.Quillbot
Quillbot uses AI to rewrite content that has already been written. This tool aims to heighten the clarity of the content, straighten out any grammatical errors and fix spelling mistakes. It works really well for short lengths of copy and is very similar to the way Wordtune works.
All you have to do is paste your text into the relevant space and choose the way you want it to be paraphrased. With its advanced features, you can fine-tune your content in terms of tone and –
Make your writing more concise
Replace synonyms
Check for plagiarism
Generate citations
Use an AI assistant
These are just some of its features!
Price factor: Access the free, basic plan to try it out. If you want to explore more of its features, you can upgrade it for an affordable ($8.33) subscriber fee every month.
2. Simplified
Conceptualized for those with limited time and resources to produce content, Simplified is a combined AI tool. Simplified caters to long-form content as well as social media copy.
The Simplified app is designed to enable you to do more with less. Some of its features include:
Rewriting content
Improving your copy for social media
Creating content for your website with its content generator
Optimizing your content for readability
Schedule your content for publication on social media channels
Price factor: They do have a free version of this platform that offers plenty of features for personal use. Their paid plans are billed monthly or annually. For a small team (up to 5 members), the charges could be between $21-30. If you're looking for free Wordtune alternatives, this is a good one to try!
Related: Best Content Rewriters Of 2023 – Ranked and Reviewed
3. Jasper AI
Jasper AI has been designed with the powerful AI GPT-3 and can be applied to almost any form of digital marketing. It is often used to create social media content, but it can just as easily be applied to long-form pieces. It's a very popular Wordtune alternative.
It's super customizable and, can help you with generating content, copywriting, and can be integrated with tools that offer SEO optimization. Some of its other features that caught our eye include:
Paraphrasing and rewriting content
It supports 20 languages
Great for teams & multiple users
Its Boss mode' feature gives you a power mode for custom commands, and its 'SEO mode' integrates with a keyword tool called Surfer. Jasper AI is also constantly working to improve its features and test out different language models. So, it's only going to get better with time!
Price factor: Jasper can be accessed with plans that begin at $29 a month, which allows 5 users to work at a time. It's more advanced, Boss Mode is priced at a monthly $59.
4.Copy AI
If you're looking for a site similar to Wordtune that works well for short-form copy like social media content and product descriptions, Copy AI is your answer.
This content generation tool offers you
A host of templates that you can use to create content
Super quick content
Plagiarism free copy
Good short form content
When it comes to long-form content, this Wordtune alternative does work, but it's advisable that you pay close attention, and read through, and edit these blogs well before you press publish. How does it work? When you provide their blog post workflow with a topic, the tool responds by giving you an outline that you can work with. Cut it down, or add to it in order to create a long, 1000-odd-word article within minutes.
Price Factor: It has an excellent free plan that you can use. Its paid features begin at $49 for 40 thousand words and 5 users. The free version lets you work with 2k words.
5. Word AI
Ideal for large content teams, this alternative to Wordtune harnesses machine learning to improve your content in terms of grammar and SEO optimization. Word AI is great at picking up small errors that are easy for editors and writers to miss, like the misplaced use of 'its,' for instance. This makes Word AI, a superb choice for link builders who need to create content for guest posts. It does not create any new content, just rewrites your existing content.
Some of its other features include –
It improves your choice of words
It suggests edits to sentence structures
It gives you thousands of versions of one piece of content
And ensures each one is plagiarism free
Price Factor: Its plans begin at about $57 per month with a free trial for 3 days.
Related: The 6 Best Copy AI Alternatives in 2023
6. Frase
Excellent when teams are trying to accelerate content creation. This AI-powered Wordtune alternative works on raising the quality of content writing, keeps an eye on the SEO, and is able to produce an outline for an article that you can work with.
What stood out for us with Frase:
It gives you a good report on how you can improve the SEO for your articles. Its strength lies in helping you improve your search rankings. It's less effective in terms of paraphrasing content.
Price Factor: The drawback could be that it's a bit expensive when compared to the other alternatives to Wordtune listed here. It could cost you about $45 per month, and SEO inclusions is approximately $35 extra each month.