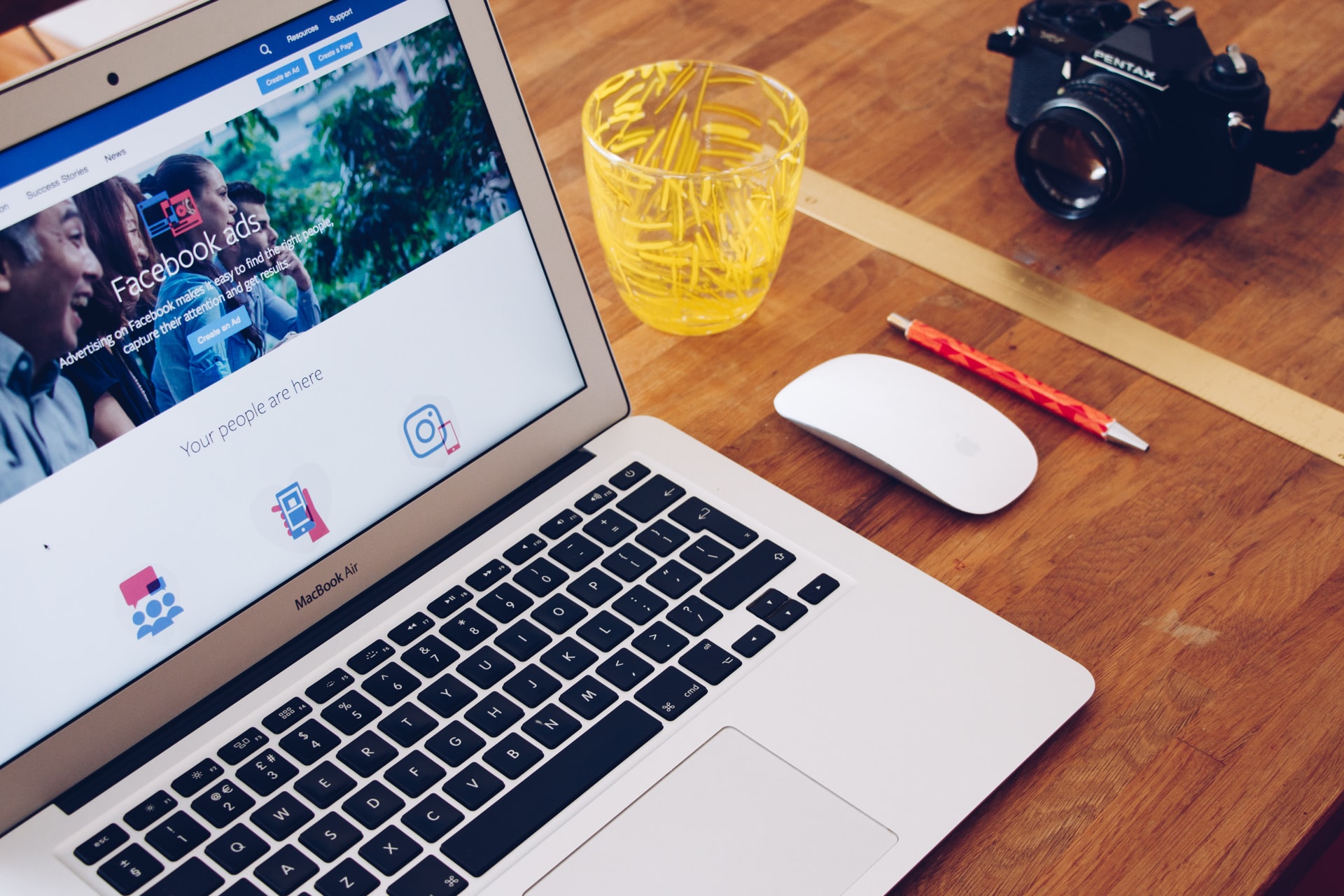 The great thing about Facebook ads is that they are highly customizable, making them suitable for brands of any and every size. Writing effective primary text for ads is a big part of the copywriting process. Successful Facebook ads need killer primary text content to grab the interest of potential customers and explain what you are offering. Keep reading if you want to learn more about Facebook ads primary text and Facebook ad copywriting.
Related: 8 Tips To Writing Great Facebook Ads Descriptions + Examples and Free Tool
What are Facebook Ads?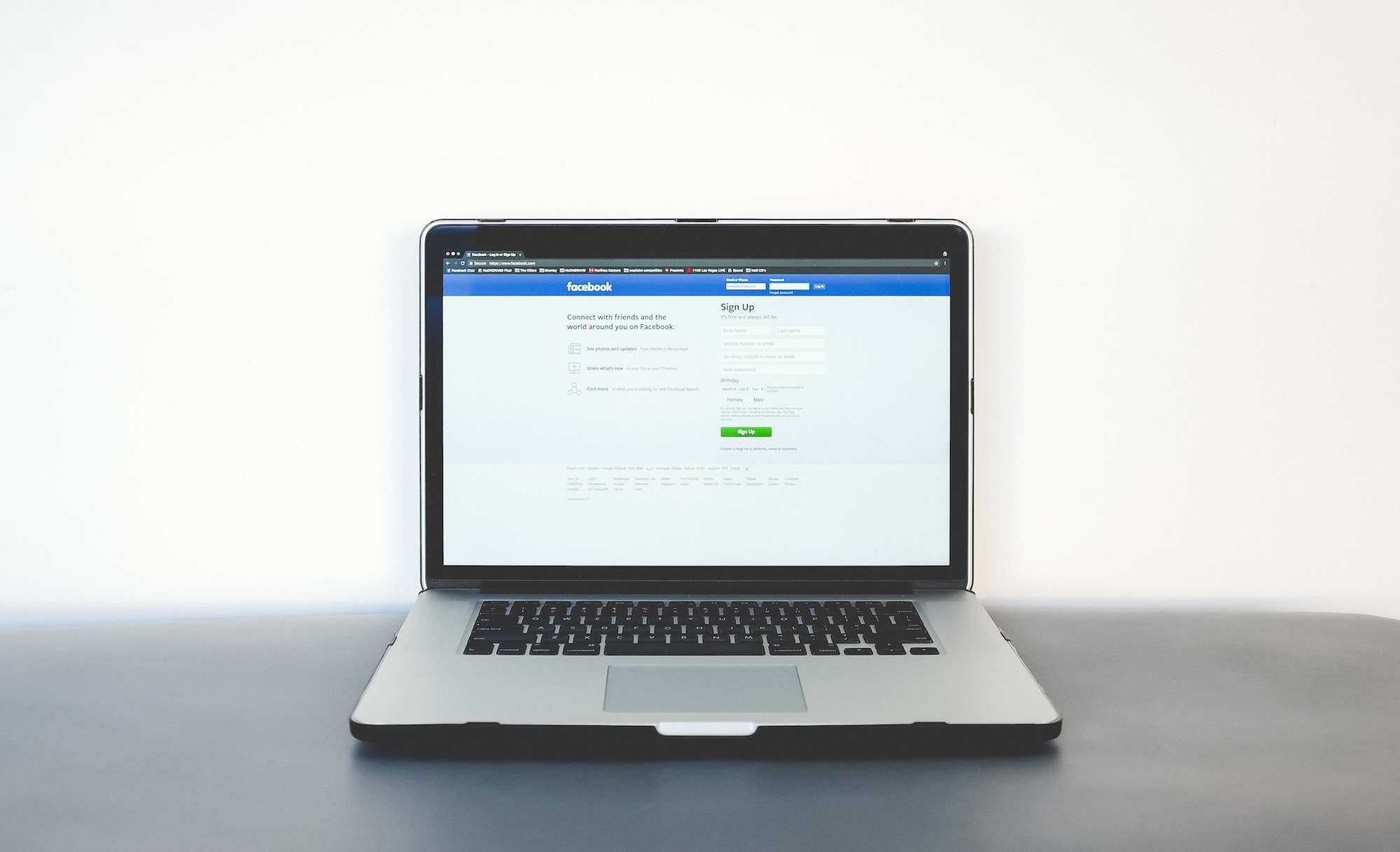 Facebook ads are a part of the Facebook for Business service that lets you create shareable advertisements to attract potential customers. This is a popular way to reach a bigger audience or targeted groups via the world's largest social media platform.
To learn more about Facebook ad copywriting and our free AI & design features, check out Simplified Academy!
Types of Facebook Ads
Photo Ads. Facebook photo ads are clean and simple and work best when you have a photo that really shows off your product.
Video Ads. You can include videos in your Facebook ads to attract the attention of potential customers while they are scrolling.
Stories Ads. Facebook stories can be pictures or videos, but choose your content wisely, because they only last for 15 seconds!
Messenger Ads: This style of Facebook advertising intergrates with the chat-functionality on Facebook and is great for creating a personal connection with prospective customers.
Carousel Ads: Carousel Facebook ads are great if you offer a range of products or services and want to display your different offerings for potential customers.
What are Facebook Ads Primary Text?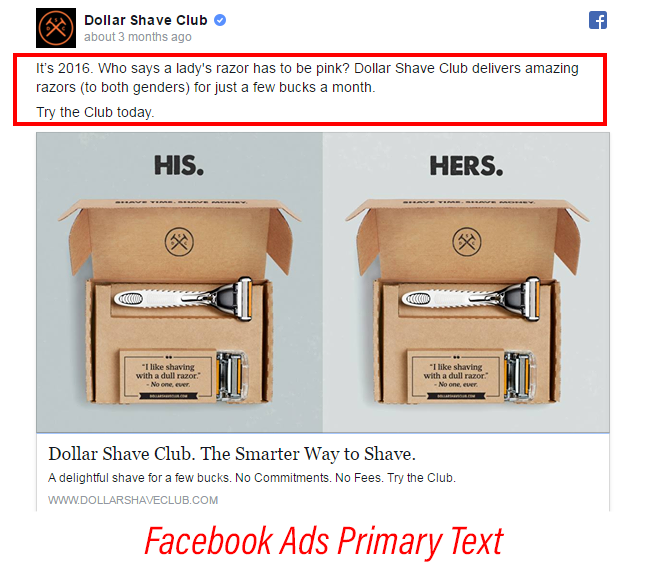 Facebook ads primary text is essentially the description for your Facebook ad. It will appear alongside your photo or video on the Newsfeed. Facebook ads primary text gives potential customers information about your product or service and highlights current offers or unique features to help you gain sales. You can add Facebook ads primary text to photo ads, video ads, stories, and carousel ads on Facebook.
Here are some elements you might want to incorporate in your Facebook ads primary text:
Offers: Call us now for 25% off
Testimonials: 'The best pasta in the city!'
Questions: Want to learn from the best?
Features: Learn about the health benefits of green tea!
Related: Simplified's Tips For Designing Facebook Ads That Actually Work
7 tips on how to write successful Facebook ads
1. Use keywords
The Facebook ads primary text is what your potential customers will read when they see your ad. Keeping that in mind, you want to make sure that you have used your keywords effectively to create catchy ad text. Make sure you are clear, honest, and highlight any key reasons why a potential customer should click on your ad. If you are using a copy AI software, be sure to feed it your keywords.
2. Keep it short
Facebook ads primary text comes with a recommended word count of 125 characters, so you want to choose your words carefully and make sure you are making the most of the space! The ideal length is said to be around 80 characters for Facebook ads primary text. Potential customers are less likely to read your Facebook ads if they have a lengthy primary text.
3. Don't make false claims
There is nothing a potential customer hates more than reading ridiculous and bogus claims. Make sure that your Facebook ads primary text is realistic and clear. Overpromising or making false claims can hurt the success of your ads and tarnish your brand's image.
4. Be conversational
People like to be addressed and feel as though you are talking to them directly when you are trying to sell them something. To create successful Facebook ads, you should use words like 'you' and 'your' to give them a conversational tone.
5. Answer a question or provide a solution
Your Facebook ads primary text should provide value to potential customers and make them want to click to find out more. Successful Facebook ads primary text tries to answer a frequently asked question or provide a solution to a common problem for your target audience.
6. Use emotions
Humans are driven by emotions, and you can use this to your advantage in your Facebook ad copywriting. Emotions like anger, jealousy, excitement, and fear can all be used to create successful Facebook ads. If your Facebook ads resonate with your potential customers, they are much more likely to click on them, to see what you are offering.
7. Use numbers or statistics
Using numbers, prices, or statistics in your Facebook Ads primary text is a great way to make them stand out. If at all relevant, try to add special characters like $ and %, as these will catch the eye of your potential customers as they are scrolling. If you are using a copy AI software for your Facebook ad copywriting, be sure to feed it this information, too.
For example, write:
Now 25% off
Buy 1 get 1 free
$10 for a limited time
Related: 5 Tips and Examples on Writing Powerful Facebook Ads Headlines: Free Tool Inside!
3 Great Facebook ad primary text examples
1. Car ad
2. A service and product
3. Website and service
Related: Understanding Facebook Post Dimensions: Types & Usage
Using Simplified's Free AI tool for Facebook ad copywriting
Let's simplify do the heavy lifting when It comes to creating copy for your Facebook ads. Simply add the name of your company, the services you offer and with Just a click of a button you will have multiple options to browse from!
One Free app to design, collaborate, and scale your work – try Simplified today.