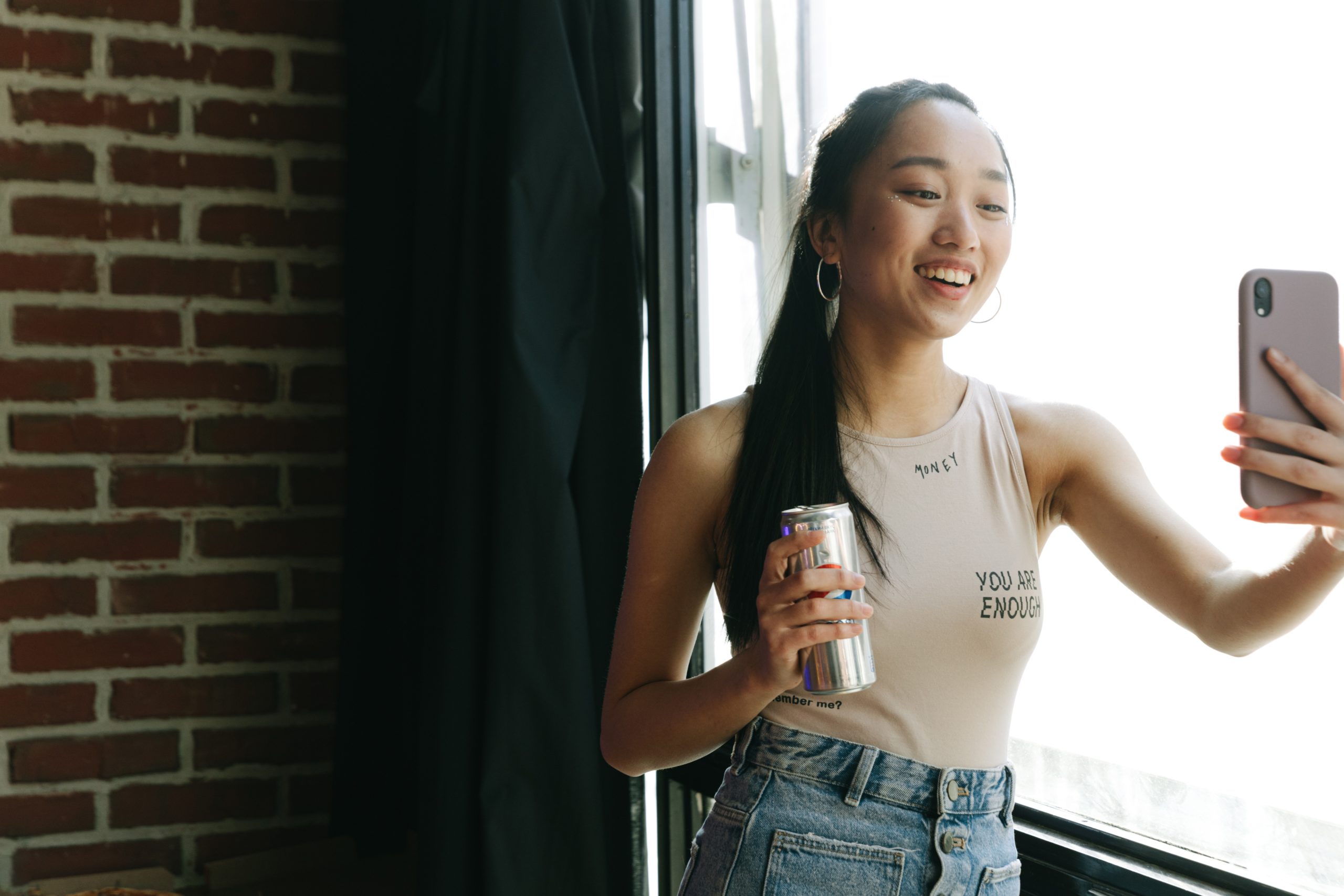 Influencer marketing is the new alternative to celebrity endorsements. The Influencer culture and the use of social media have drastically climbed up over the last few years. Because of this, collaborating with influencers to promote your brand has become the way of marketing. This blog will tell you all about influencer marketing: what it is and how you can leverage it to your business' benefit. Let's get started!
What is Influencer Marketing?
Influencer marketing is when a brand pays or hires an influencer to promote its products or services. The influencer incorporates the product or service into whatever content they create. In return, the company compensates them either monetarily or with freebies.
Who is an Influencer?
A social media influencer, to put it simply, is someone with a notable social media following, someone who's in a position to "influence" people. Most influencers have a niche for the content they create, like comedy, fashion, finance, and more. Usually, brands collaborate with only those influencers who fit their niche. Influencer marketing can be done across multiple social media channels like Instagram, YouTube, Facebook, Tik Tok, depending on the brand and influencer. From 1000 to well over 5 million, all Influencers have followers that are dedicated fans who admire these people and value their opinions. That's precisely why influencer marketing works – because their followers trust them and wish to try the same experiences as them.
Types of Influencers
All Influencers are most commonly differentiated by their follower count. Most of them also set their rates according to this. Let's see who they are!
1. Nano Influencers
Influencers with a notable following but less than 10,000 followers are called nano influencers, like musician Ana Gallo.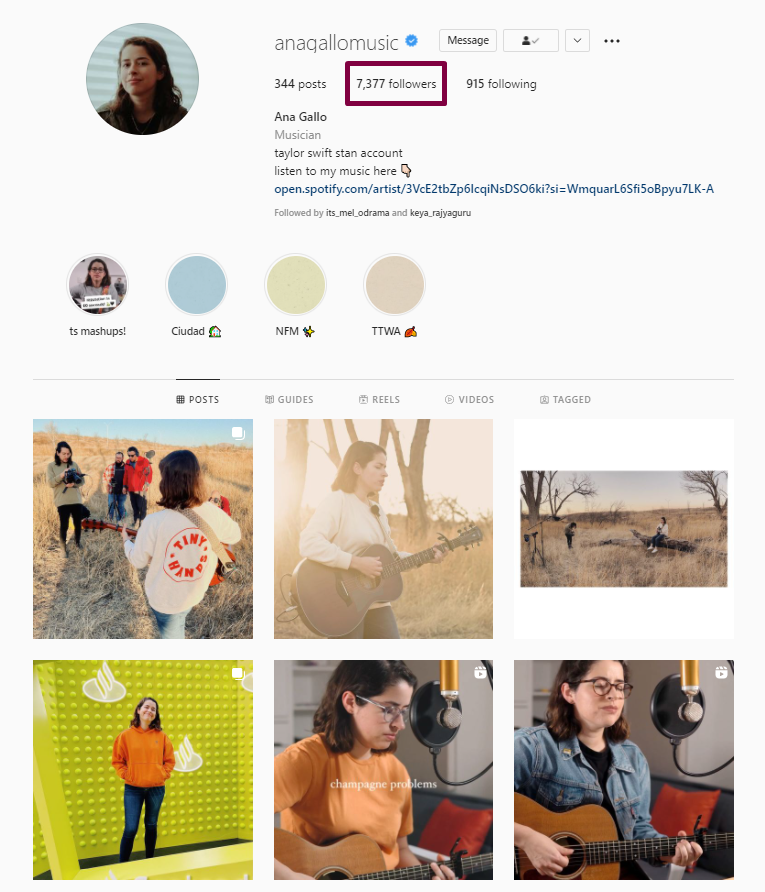 2. Micro-Influencers
Those with their follower count in the range of 10,000 to 100,000 are known as micro-influencers. Julie Anne Allen, known for recreating celebrity outfits (primarily Taylor Swift), is one such influencer.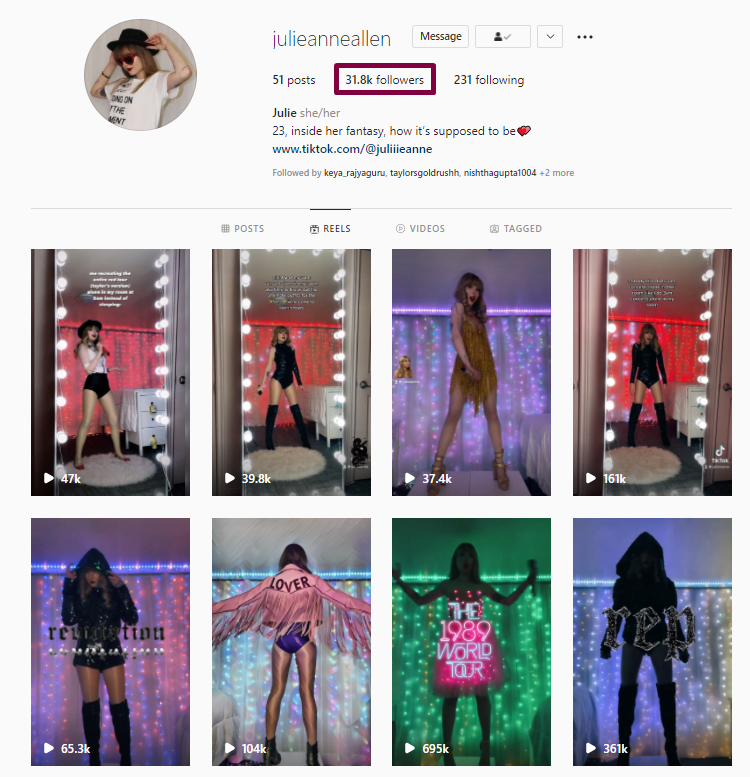 3. Macro-Influencers
Influencers with a follower count between 100,000 and 1 million fall into this category. Chef sisters Alia and Radwa, a.k.a. Fooddolls are macro-influencers.
4. Mega-Influencers
The ones with the highest following of over a million people. Comedian Hayley Morris, famous for making skits on the female anatomy, would be considered a mega-influencer.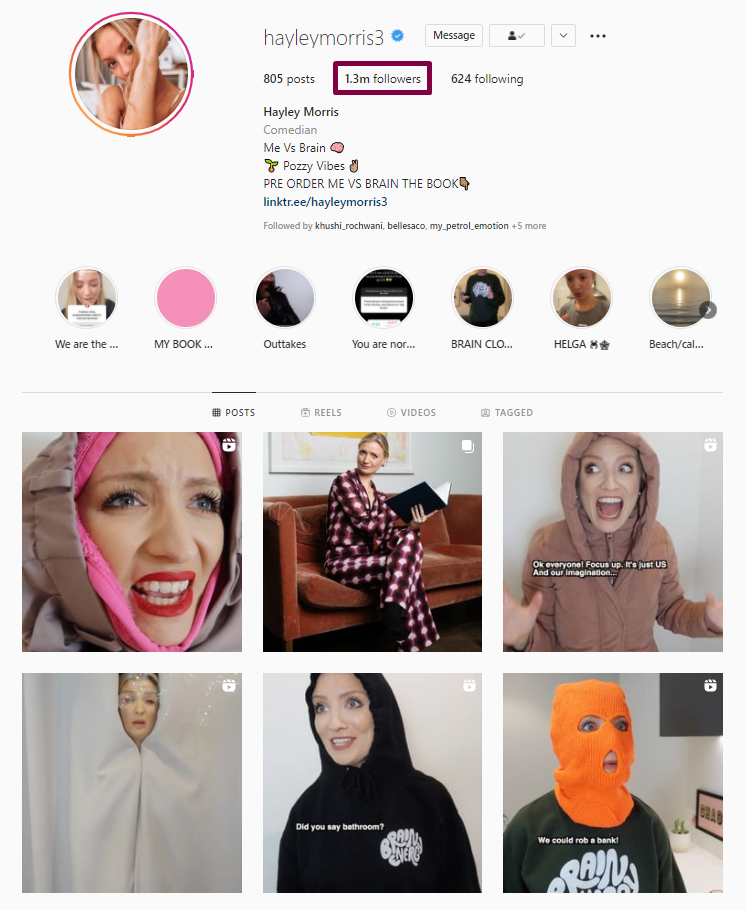 Types of Influencer Marketing
When we say influencer marketing, we don't mean just one method. There are multiple ways that a brand can utilize an influencer's popularity to promote itself. These are:
1. Sponsorships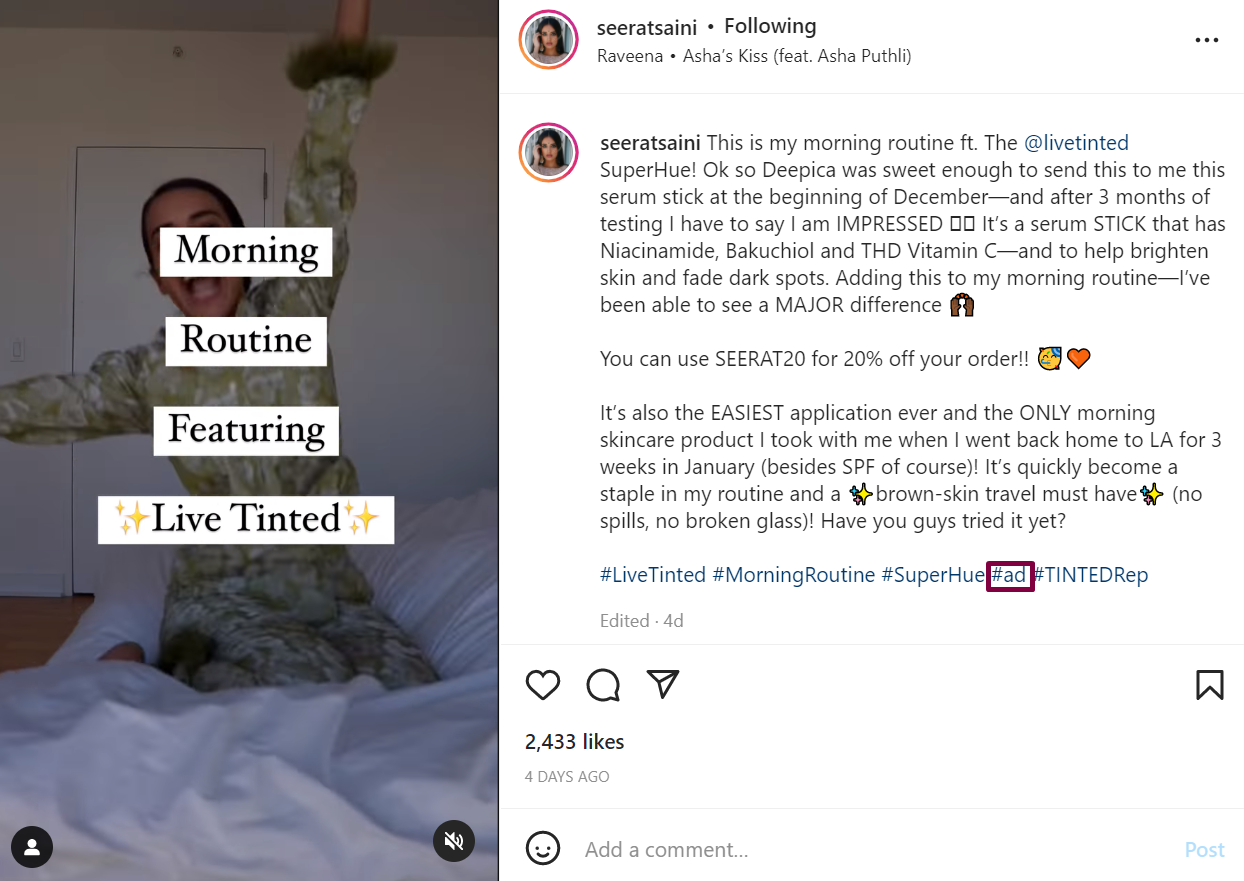 A sponsored post is the most common type of influencer marketing. It's a regular post wherein the influencer talks about the product or the service they are promoting. The screenshot above is a reel by beauty and hair influencer Seerat Saini. She's promoting a beauty product sent to her by a beauty brand.Sponsored posts always have one or all of the following mentioned in the post:
A "sponsored" tag on top of the post
"Paid partnership with ___" before the caption
"#ad" or "#sponsored" in the caption
This is so the influencer remains transparent to their followers while also promoting what they need to.
2. Giveaways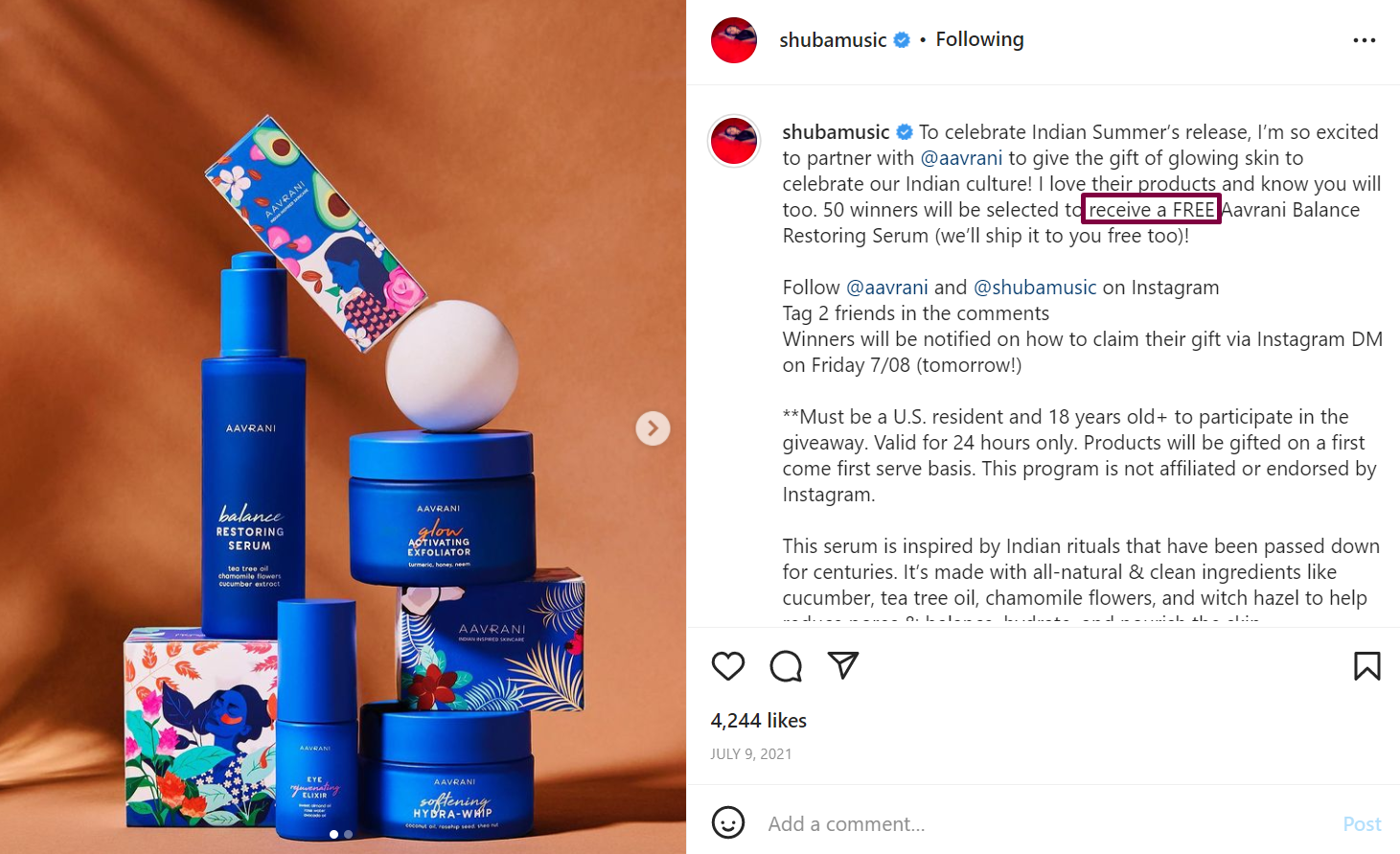 A giveaway or a contest is another popular kind of influencer marketing. Here, brands collaborate with influencers to "give away" their products or services for free to the giveaway contest winners. And since everyone loves a chance to get free gifts, these are always a hit. The contest's criteria are generally on the promotional side, benefitting both the influencer and the brand. These can include:
following both the brand page and the influencer (helps increase total followers)
commenting on the announcement post (increases engagement and thus reach)
sharing the announcement post to your story (so more people can view it)
…and many more. You have the freedom to set your criteria depending on your marketing strategy.
3. Discount Codes and Affiliate Links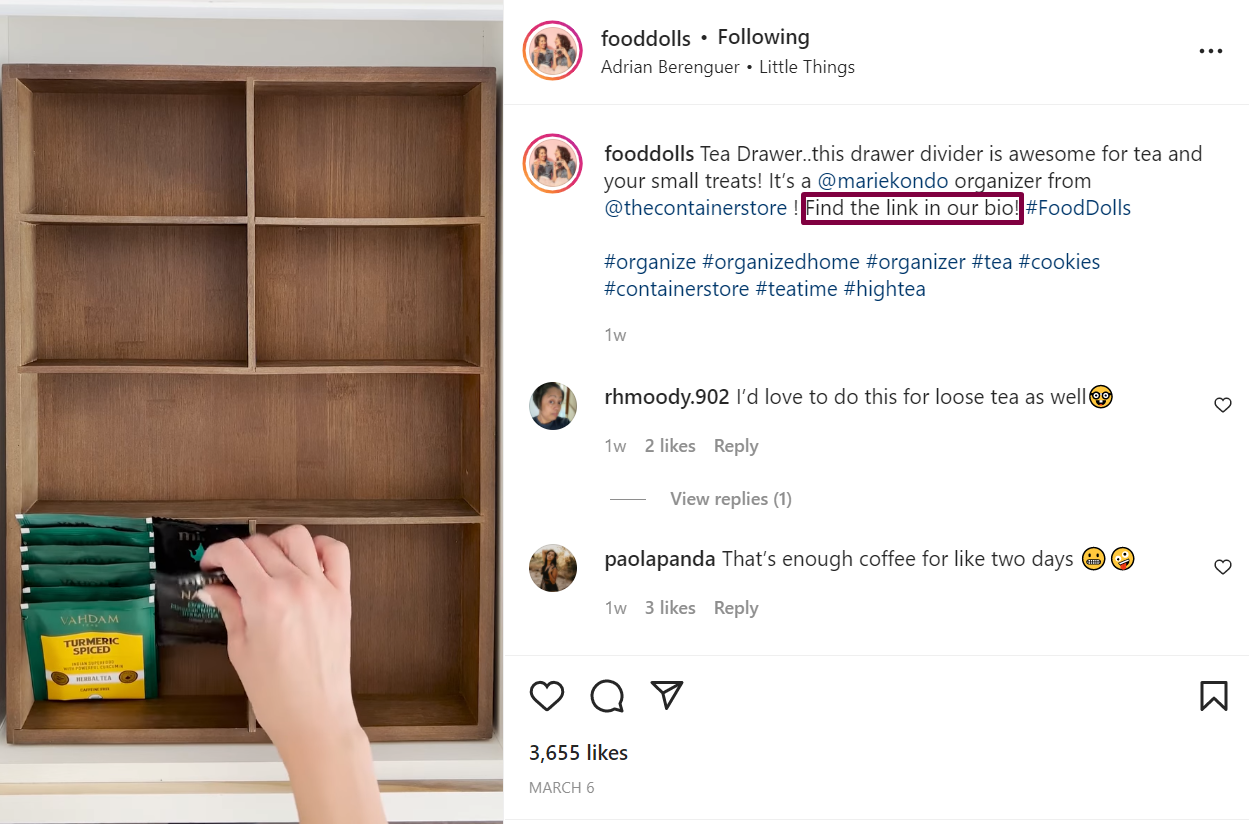 Brands also partner with influencers to promote their products via affiliate links or by providing influencer-specific discount codes. The influencers demonstrate the usage and share the links/codes in the caption. If the audience ends up purchasing that product using either of these tools, the influencers get paid a percentage of the price.
4. Partnership or Brand Ambassadorship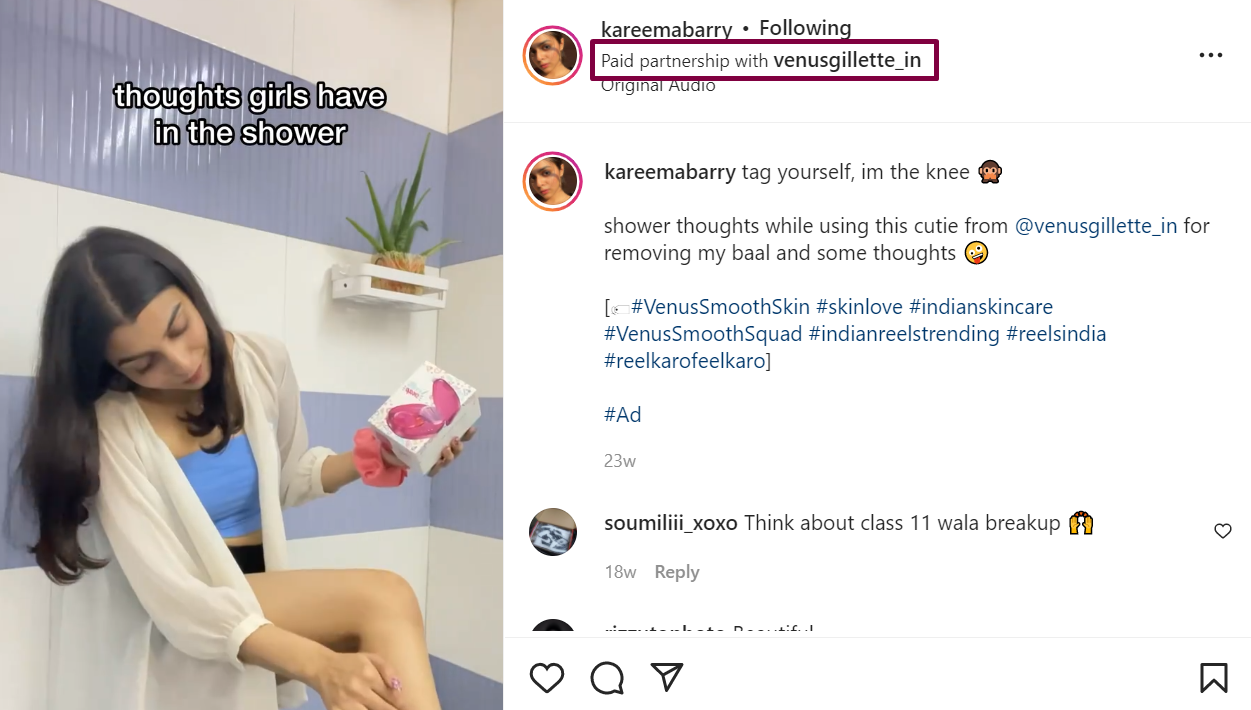 While the two terms are often used interchangeably, the former is more common when referring to an ambassadorship. Other forms of influencer marketing like sponsorships and giveaways are usually one-off deals that conclude after one promotional event. However, when an influencer partners with a brand, it's usually for a set amount of time (like 6 months) or until they make a certain amount of posts for the brand (eg, 3 posts). Since it's slightly more long-term than the rest, this is one of the most advantageous types of influencer marketing.
How To Get An Influencer To Promote Your Product
Showing genuine interest in an influencer's work and content is probably the best way to go about trying to connect with one. Randomly messaging them is not only ineffective, but it also shows that you want to use them for their following.
Be Sincere
You must want to form a genuine relationship with an influencer if you'd like to work with them long-term. In case, you're trying to collaborate with a mega influencer as a start-up, try following them for a month or two and interact with their content regularly so they know you're sincere. Doing so will also let you, as a brand, decide whether they're the right fit for you and vice-versa.
Contact Them Through Their Preferred Channel
The worst thing you can probably do during outreach is to comment on their posts saying, "Hey, we want to collaborate." Not only is it completely impersonal, but they may also ignore you. Instead, try reaching out to them through their management or email ID. Both of these are usually mentioned on their profile bio for this exact reason. If neither are mentioned, you can send them a direct message. Either way, the influencer usually makes it clear on their profile how they wish to be contacted.
Why "Them"
In your outreach message, keep the text short but informative. And make it mostly about them – why you want to collaborate with them. If they're interested after your pitch, they will do their own research on your brand and let you know if they wish to collaborate.
Get the most out of your brand marketing experience with Simplified.
Choose from thousands of templates to create designs for your website, social media pages, and a lot more. Write click-worthy copies using our AI copywriter within minutes. And it's free forever!