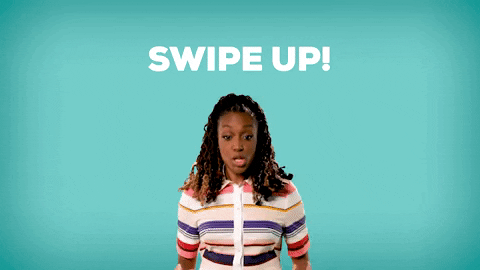 If your goal is to grow your Instagram account, Instagram insights are the place to start. The vast amount of data at your disposal will help you understand the efficacy of your marketing efforts and where you need to experiment.
To give you a thorough explanation, we have divided Instagram Insights into two blogs. Let's simplify some of these metrics to get a better understanding of what each means for you.
What are Instagram insights?
Instagram Insights is a feature that allows users with Instagram Business Profiles to see analytics related to their profiles, audiences, and posts. Using this data, businesses can gauge what their target demographic likes and whether their content strategy is working or not.
To use Instagram insights, you must first have a business profile. The video below shows how you can switch from personal account to a business profile.
Part 1: Instagram Audience Insights
In this paragraph, we are going to understand the different Audience analytics available at your fingertips. Understanding these will help get a view of who you're talking to, consequently you can tailor your Instagram marketing strategy.
Open the Insights tab, scroll down to "Your Audience," and tap "See All."
Follower Growth
The follower growth shows you how your follower count changes over time.
Quick Tip: Monitor this over time and compare it with your content strategy to understand what resonates with your target audience. For instance, if you see an increase in followers after going live, you can use this to form your future strategy.
Most Active Times
There isn't a single best time to post. Therefore, digging into your audience's most active times will help you optimize your posting strategy.
Quick Tip: Post at times when your audience is most active to increase your content's chance to succeed- your followers are more likely to comment, like, or share your posts. In fact, you can dive into Instagram post insights and tally them with the times they were posted at.
Some other Audience Insights are:
Gender: The gender percentage split of your followers
Age Range: The age brackets of your followers
Top Locations: The top cities and countries that your followers hail from
Part 2: Instagram Feed Post Insights
It's important to understand how every piece of content that you put out performs. In this section, let's discuss feed posts and how your audience interacts with them.
There are 2 ways to access feed post analytics in Instagram. First is through the Insights tab. Scroll down to "Content You Shared" and tap the arrow next to your recent posts. Here you can sort posts based on the following metrics:
Call Button Taps
Comments
Email Button Taps
Follows
Get Direction Taps
Impressions
Likes
Post Interactions
Profile Visits
Reach
Saves
Text Button Taps
Video Views
Website Taps
You may see even more options if you have Instagram's Shopping Features enabled.
This is a great way to gain a holistic view of what content performs better. However, for a more detailed performance overview, tap "View Insights" under your published post.
Interactions
Interactions show the total actions taken on your posts. They consist of:
Likes, Comments, and Sends: This is a great way to learn what posts encourages engagement from your Instagram community.
Saves: This is a great metric to understand what kind of content has a more lasting value and inspires your audience.
Website Clicks: It's a strong indicator that your audience liked what is saw and wanted to learn more.
Discovery
Discovery is the overall metric of your online presence. It shows how many times you are seen and discovered. It speaks of two things:
Reach: This is the number of unique accounts that have seen your post.
Impressions: This shows how well your post is performing. For high performing posts, take a note of where your impressions came from (home, profile, or hashtags), time of posting and whether there are any thematic content trends.
Part 3: Instagram Reels Analytics
These insights are still fairly limited, however, there are some basic metrics that are still available. Head to the Reels Section to see the number of views each Reels has.  ****Tap on individual Instagram Reels to see the number of likes and comments.
Coming Soon
With time an effort, you will incorporate analyzing your content and audience's response into your daily workflow. In the next part of this blog, we will discuss some of the latest Instagram content such as IGTV, Guides, and Stories and how you can optimize them to grow your community.