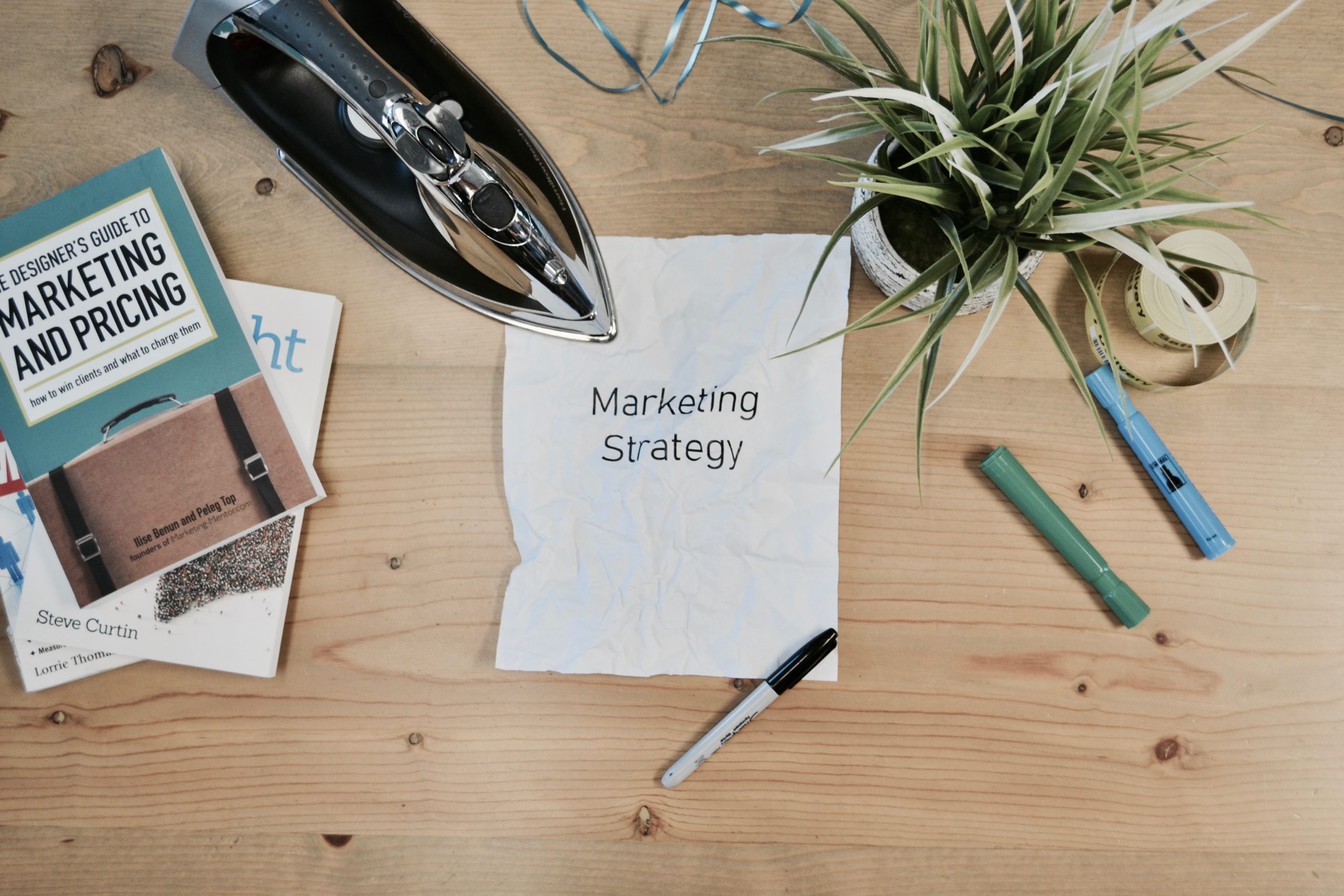 Many modern marketing teams find themselves under constant pressure to produce quality content quickly. Not only is it important for this content to resonate with your audience, but it also needs to align with your company's overall marketing strategy. That's why it is essential for marketing teams to find a balance between quality and quantity when it comes to content production. Let's take a look at some of the biggest modern-day marketing challenges that marketers face today and the tools you can use to overcome them.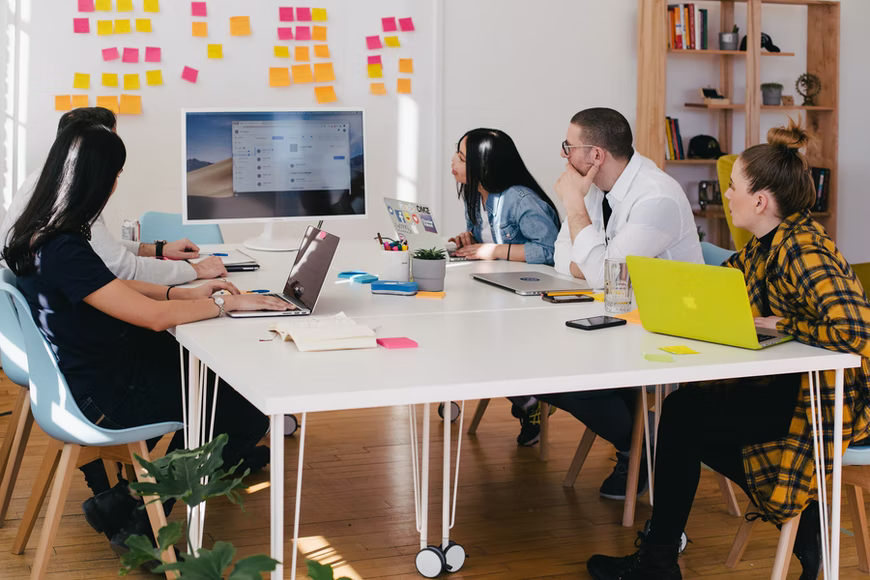 Modern-Day Marketing Challenges Faced By Marketing Teams
1. Hiring The Right Talent
The level of experience and expertise of a marketing team's members are often important factors in the creation of effective marketing strategies. Because talented marketers are often in high demand, it's one of the biggest marketing challenges to recruit and maintain a staff of accomplished marketers.
As inbound marketing becomes increasingly popular among companies, the demand for top marketing talent continues to rise. Employers are increasingly seeking marketers with both soft creative skills and hard technical skills. However, the supply of qualified candidates is not keeping up with this demand, making the search for the perfect person for the job a long and difficult process.
How to tackle it:
As with any product, marketing your company as an employer requires time and effort to be successful. This means dedicating resources to creating and maintaining a positive image that attracts prospective employees.
You can introduce your present employees on social media channels or creative outlets that let them display their work. This can help show potential applicants that your company is a great place to work. You may also consider offering higher salaries, more flexibility, and full benefits to help improve your company's image as an employer.
2. Generating Leads or Reaching New Audiences
A lead is someone who is interested in what you're selling. Your goal as a marketer is to find these leads and turn them into paying customers. This can be difficult, especially in industries where there is a lot of competition. Increasing traffic and generating leads is always a priority for marketers. Even if a team is doing well in these areas, there will always be room for improvement. This makes it one of the never-ending marketing challenges faced today.
As content marketing becomes increasingly popular, marketers are struggling to keep up with demand. With so many platforms and promotion options available, it can be difficult to know where to focus your efforts. Competition is only likely to increase in the coming year, making it even more important to be strategic in your content marketing efforts.
How to tackle it:
To be successful in modern marketing, it is crucial to have a deep understanding of the challenges your buyers are facing. Your marketing messages should be aligned with how your buyers describe the problem. It does not matter how you describe your product if you are not able to connect with the needs of your audience.
If you want to make sure your content is resonating with your audience, you should refer to analytics often. Use effective tools to track the types of content that perform best with your audience, so you can generate more leads.
3. Measuring ROI on Marketing Activities
ROI measures how much revenue a company gets in return for every dollar it spends on advertising. Marketing teams can use this metric to show how effective their campaigns are. However, measuring ROI has been one of the top marketing challenges for marketers over the years.
Tracking the ROI of your marketing activities can be difficult, especially if you don't have two-way communication between your marketing and sales departments. However, ROI is a crucial stat that shows the success or progress of your campaigns, so it's important to find a way to track it effectively.
How to tackle it:
As marketing becomes more sophisticated, tools like pitch decks with built-in presentation analytics are becoming more common. This kind of data-driven approach allows marketers to get real-time insights into how stakeholders are engaging with their presentations. With this information, marketers can adapt their campaigns and strategies to better meet the needs and interests of their target audience.
Related: 8 Evergreen Marketing Strategies To Take It To The Next Level
Try Simplified: Built for Teams!
While Simplified doesn't directly tackle the marketing challenges we've listed above – it's a solution all on its own. Built for teams to collaborate on projects in real-time, Simplified is an all-in-one marketing tool that helps you with various things.
Social Media Calendar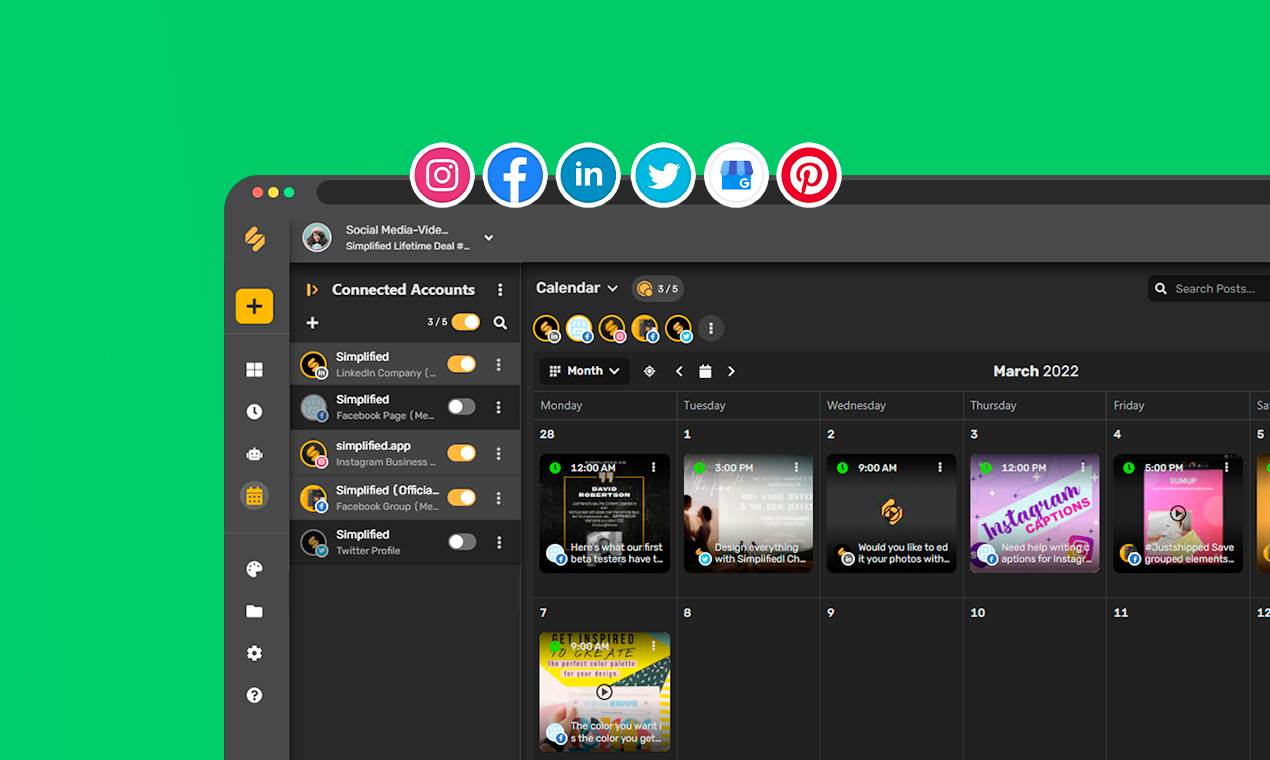 Schedule multiple posts at a time to multiple platforms without any hassle. And, you can also share your post with anyone for approval or editing before you schedule it by clicking the "Save Package" button.
AI Designer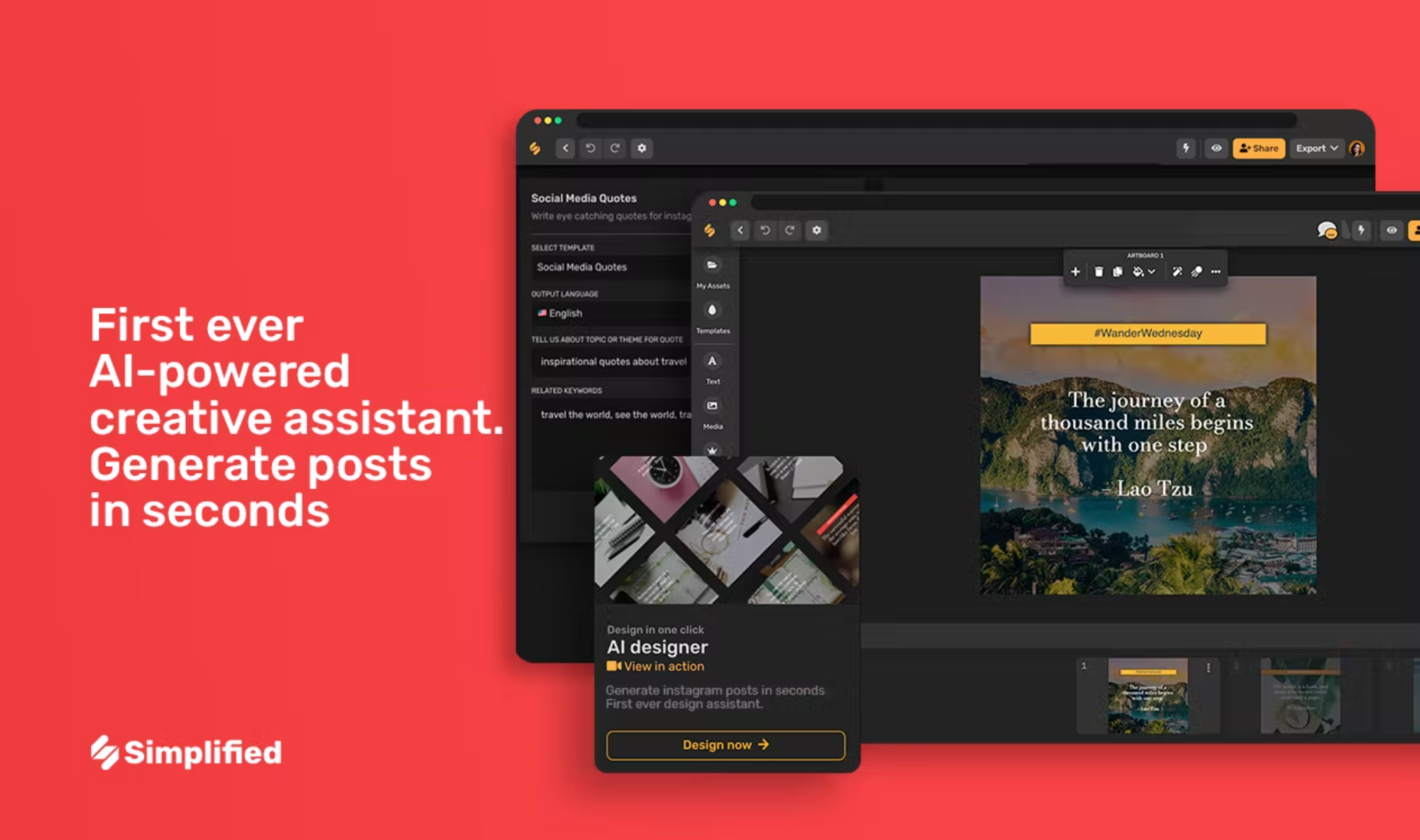 Designing social media posts is easy with Simplified. Our graphic designer app is beginner-friendly and comes with hundreds of