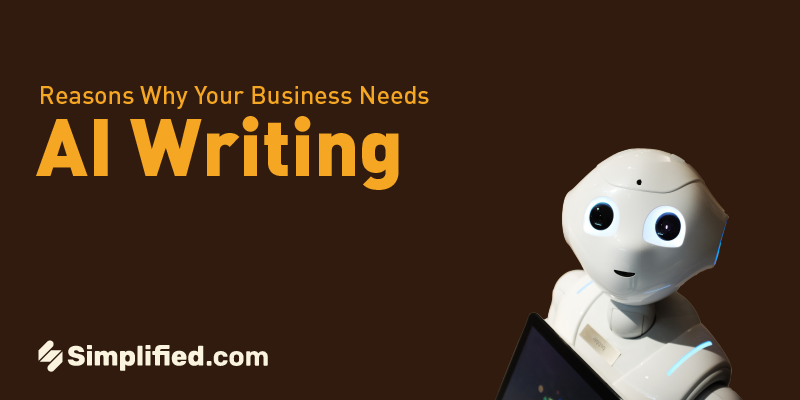 It's no secret that paid advertising and content creation are essential to the growth of a business. However, with more and more companies competing for attention, it becomes harder to be heard above the noise. It's a challenge that many businesses are currently facing, especially small businesses that lack the budget needed for major ad campaigns. What if we told you that there is an entirely different way to get your brand noticed by consumers? That's right! Today, we're going to explore how AI copywriting can help you attract new customers without breaking your marketing budget !
What are the benefits of using AI Copywriting tools?
1. Augment Your Writing and Produce Content Faster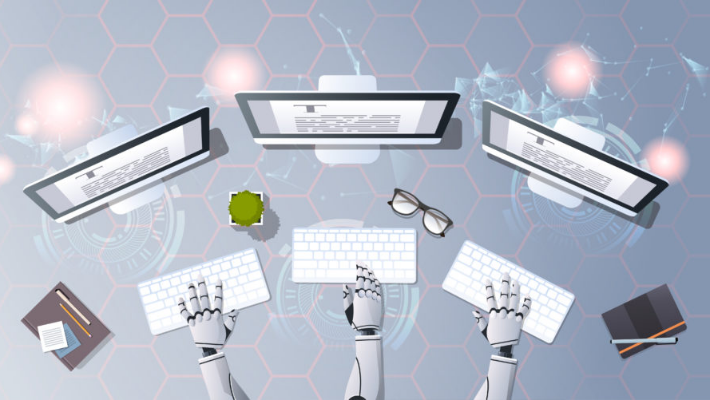 AI copywriting tools are designed for the sole purpose of generating fresh, original, error-free content. Whether it's social media, advertisements, or blog writing, marketers are starting to explore ways to bind content marketing and AI assistants.
It takes a lot of copywriting to deliver on-brand messages across multiple channels. AI can take over mundane tasks. For instance, take a look at the below examples:
Does a brand have "do not use" words? AI copywriting tools can identify and swap them for the preferred language.
Does the brand have a lowercase first letter in its name? The AI can catch when a copywriter adds a capital.
A number of AI Tools for businesses in the tech space offer useful reference points. We're sure you are already using some of these tools without even realizing it. For example, Grammarly, a simple plug-in catches grammar mistakes, spelling errors, and bad usage before writers publish pieces of content. Similarly, Just Not Sorry Chrome extension flags words and phrases that make the writer sound weak or lacking credibility.
Therefore, AI can be used as a tool to augment writing. It can make writers more aware of their quirks, avoid clichés and even suggest keywords that the readers might respond to.
Not only that, AI copywriting is also much faster than humans. For example, The Washington Post developed a writer named Heliograf during the 2016 Rio Olympics. It was developed to generate multi-sentence updates for readers. Heliograf processed a combination of different data sources and then customized around 850 stories, depending on user requests.
2. Say goodbye to the Writer's Block
Creating engaging marketing content is a task! It's time-consuming and tedious even without the godforsaken creative block. The worst part though is that more often than not, it doesn't perform well enough. According to a survey by the Content Marketing Institute (CMI), while 72% of businesses use content marketing as part of their overall strategy, less than a third have experienced success with it: just 33% of companies using content marketing said they were successful in achieving specific goals for their campaign. While 85% said they plan on continuing or increasing efforts; only 16% will be creating more original branded content specifically designed to drive sales leads and customer conversion.
Content Marketing and AI together are oddly enough the solution. With AI copywriting tools, you can write better copy and experience fewer writer's blocks. The AI assistant will not only give you ideas for your content but is also capable of writing that content for you.
Simplified Tip: Use Simplified's AI Assistant for your copywriting needs. It provides you with AIDA and PAS marketing frameworks, outlines, intro, sentence expander and more.
Related: The 10 Best Free AI Writing Generators & AI Writing Assistants For 2023
3. Conquer Blank Page Anxiety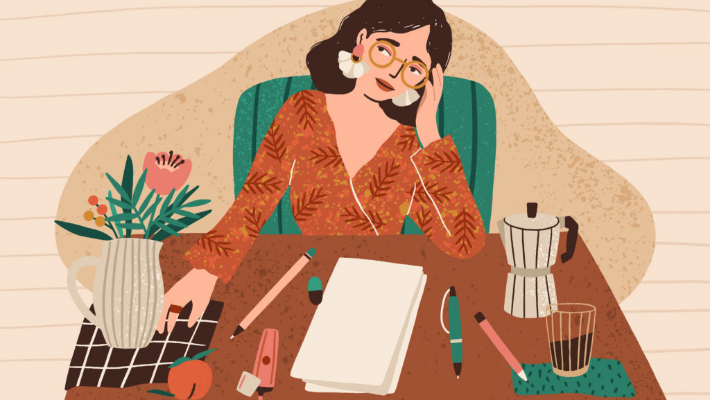 We've all had those client calls where you're expected to write a piece with just the topic in hand. You're lost and don't know where to begin. Blank pager anxiety, in simple terms, is experienced when you are asked to write something without any guidance or directives. This can be stressful when you have a deadline to meet.
With AI by your side, those days are long gone. AI copywriting tools provide a plethora of copywriting assistance even if all you have is a writing prompt.
4. Supercharge your SEO with AI Copywriting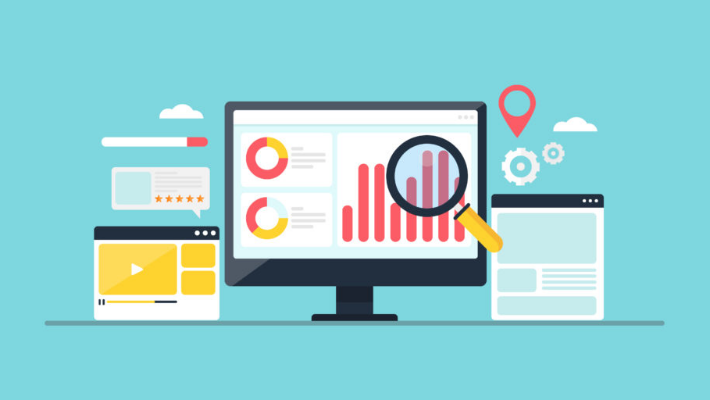 Over 80% of marketers that adopt AI tools for business needs report rapid positive changes at their enterprises. With this in mind, more companies are joining the bandwagon and including AI in their search engine optimization (SEO) and content marketing strategies.
AI tools these days are capable of providing actionable and data-backed recommendations when it comes to keyword strategy, meta titles, and more. It can also leverage additional features to analyze the performance of new or re-optimized content.
Related: Best Content Rewriters Of 2023 – Ranked and Reviewed
5. Ace Personalization with AI Copywriting
If you're still not convinced, 72% of consumers say they only engage with personalized messaging. AI helps brands shape their content to each individual. For instance, if the customer is using a mobile device, brands can automatically push personalized content and offers based on the customer's location.
Companies are also experimenting with website data and using dynamic text to display content based on visitors. For example, many websites now know where a user is located and may automatically translate the website into the common language of that location, correct time zone, and local currency. Additionally, if they know you're a first-time user on the site, they might provide more explanation of their product or service versus if you were a repeat visitor.
In Conclusion
AI is an amazing tool that will help you with your copywriting and can even help you write content for your social media. If you are looking to use a tool to help with your copywriting, look no further.