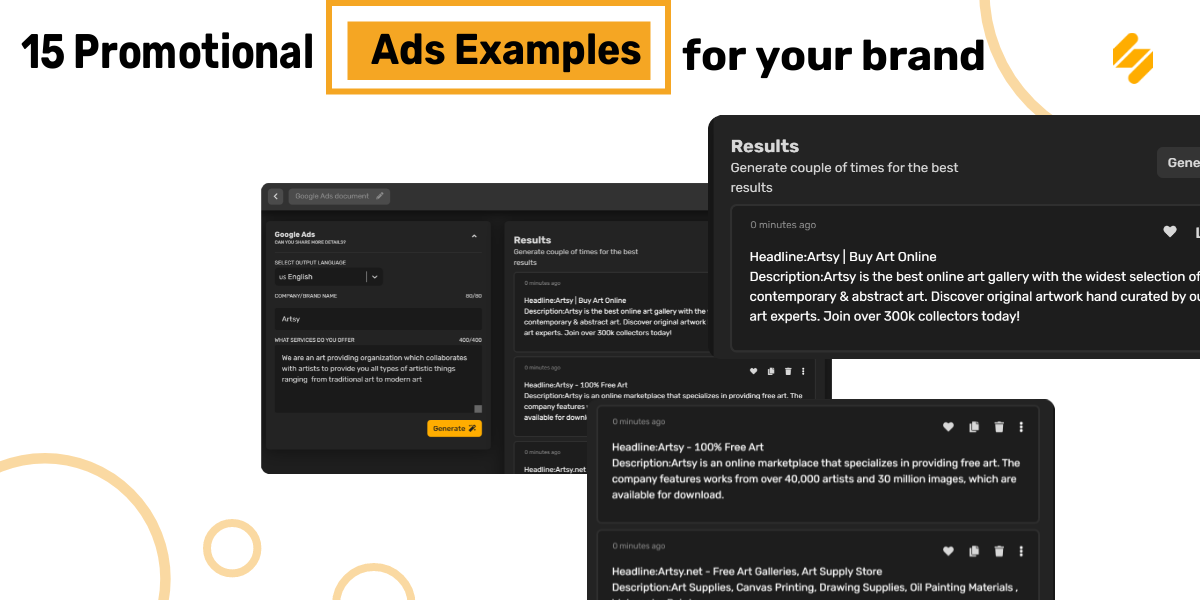 Ads have always played an important role in the commercial world, allowing brands to effectively compete for the attention of consumers. You can't rely on a one-time announcement or word-of-mouth talk to retain a continuous stream of consumers, whether the items and services your business offers are a need, a luxury, or simply a touch of whimsy. That's where promotional ads come in to help marketers achieve increased sales and awareness.
With handy tips, a FREE tool – Simplified AI Promotional Ads Generator and interesting examples below, let's get into how to use promotional ads to your benefit.
Promotion Vs Advertising
Advertising (ads) and promotional ads are two forms of marketing that can work together to get better outcomes. Advertising your brand is a long-term, continuing activity that aims to –
increase client loyalty
update customers about new products or services, and
improve your business.
So, ads are a one-way form of communication that is designed to appeal to customers' emotions and encourage them to buy your product or service.
What are Promotional Ads?
Promotion is a type of short-term marketing technique that uses instant customer incentives to improve sales (motivations).
Few goals of promotional advertising efforts are:
Brand identification
brand equity, and
establishing an emotional bond with potential customers.
Promotional advertising campaigns are excellent for creating awareness of your company's brand or directly lead to sales, due to increased offers and referrals.
Related: Marketing vs Advertising: Differences And Uses
Why do businesses need promotional ads?
Promotion and advertising are essential in making potential customers aware of your company and the advantag