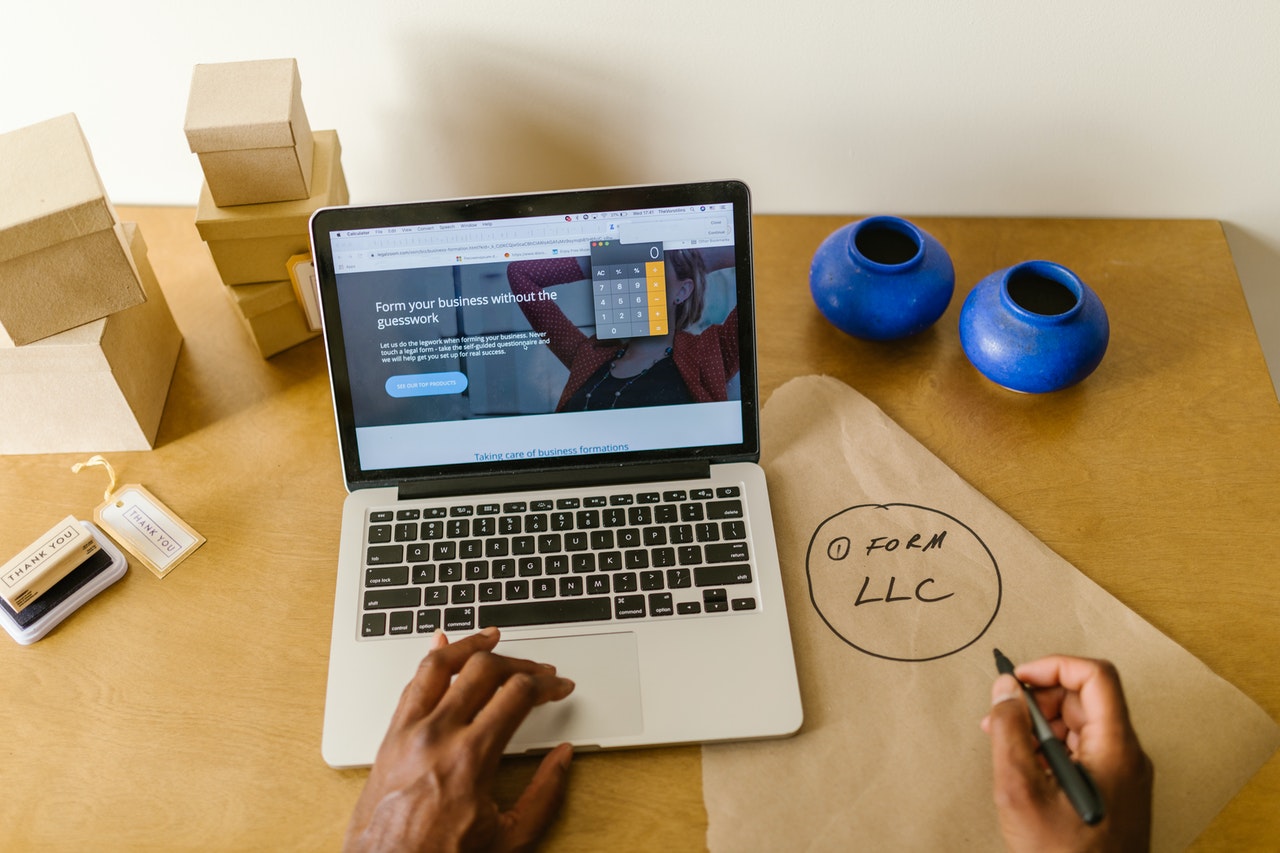 The job and business sectors are more competitive than they've ever been. To succeed, you'll need to differentiate yourself with a unique personal branding effort. And one of the first steps in developing your personal brand is to create a strong personal brand statement.
This brief statement will serve as the backbone for all of your future branding initiatives, so if you want to stand out, it has to be unique.
In this blog, we'll explore how to make a personal branding statement that stands out. Also, we'll look at 6 creative personal branding statement examples to get you started.
So, let's dive right in!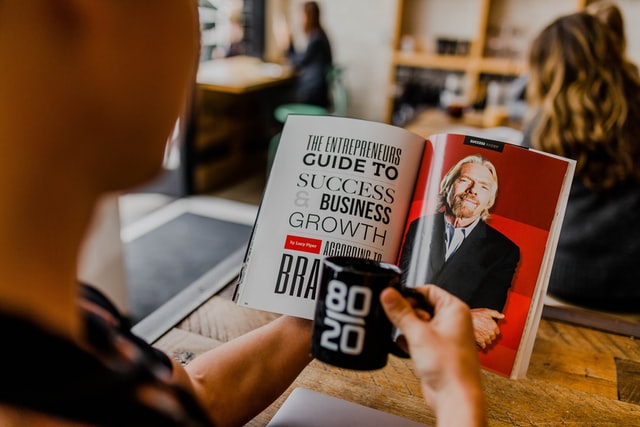 What is a personal brand statement?
A personal brand statement is a sentence or few more that describe what you do exceptionally great in your niche. It highlights your experience, expertise, and motivation so that others can quickly grasp who you are and what you have to offer.
It should be short and interesting, but it should also include enough engaging information to represent your worth and personality. Moreover, it should reflect your confidence in the work that you do.
Consider it your signature phrase — a tagline or slogan for self-marketing! Brand statements should also pique readers' interest and persuade them to learn more about your services.
With a strong brand statement- speaking events, job interviews, promotions, client connections, and entire business success can be positively enhanced.
Here are eight engaging and creative personal brand statement examples that'll give an inspirational kick-start to your branding content.
1. Sujan Patel: Digital Marketing Strategist
"I build and grow SaaS companies".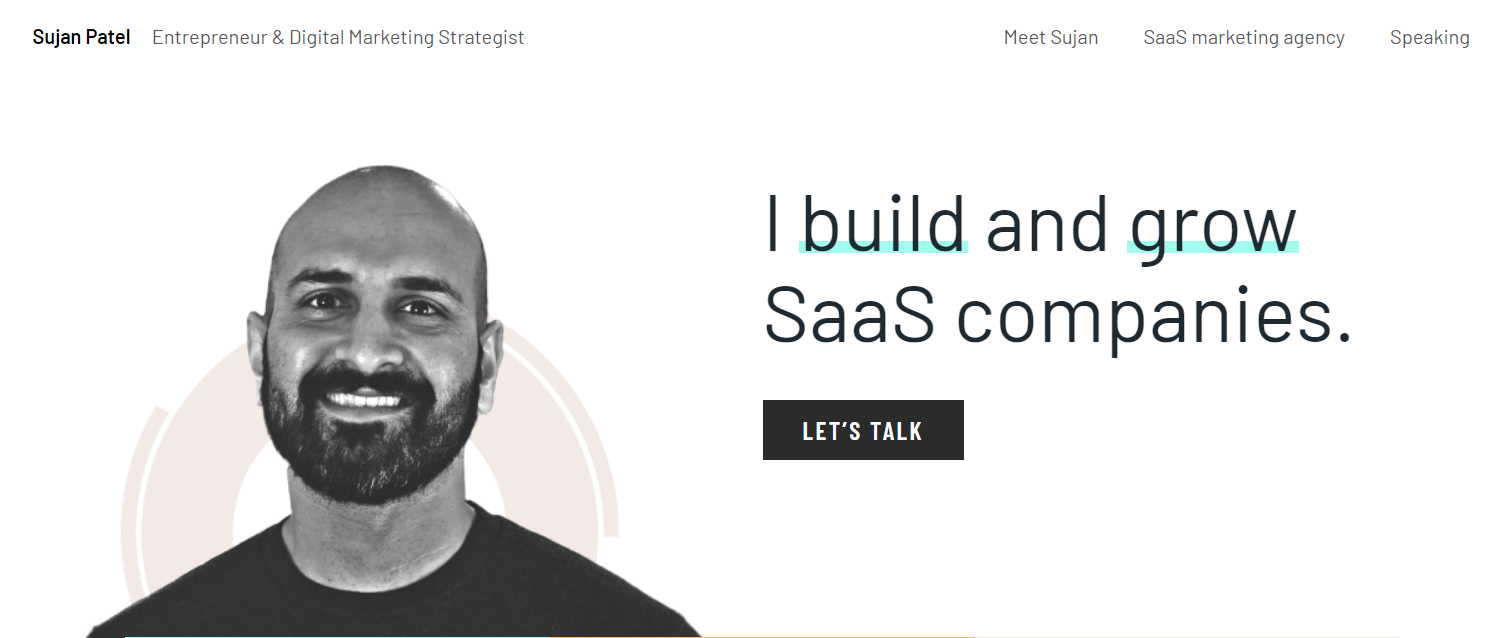 Do you have a specialty or a specific industry that you cater to? Consider incorporating it into your own branding statement, as Sujan Patel has.
Sujan Patel is a well-known digital marketer who boasts that he "grows companies." This is a powerful personal brand statement because he isn't just stating that he helps businesses thrive. He claims that he's responsible for the creation and expansion of businesses. It quickly captures the attention and engages readers since it's a bold claim.
2. Pam Moore: Marketing Consultant
"50% Marketing, 50% Geek – 100% Social Business Results!"

Related: 5 Influential Women And Their Personal Branding
Pam Moore is the founder and CEO Marketing Nutz. Her personal brand statement shows that she's a witty and passionate marketing and social media pro. She describes herself as half geek, and half marketing, which together result in 100% social business results and it feels authentic & confident.
The words she picks and the way she puts them together reveal a great deal about who she is. The statement originality and helps her stand out.
3. Nick Loper: Entrepreneur
"Let's Build Job-Free Income".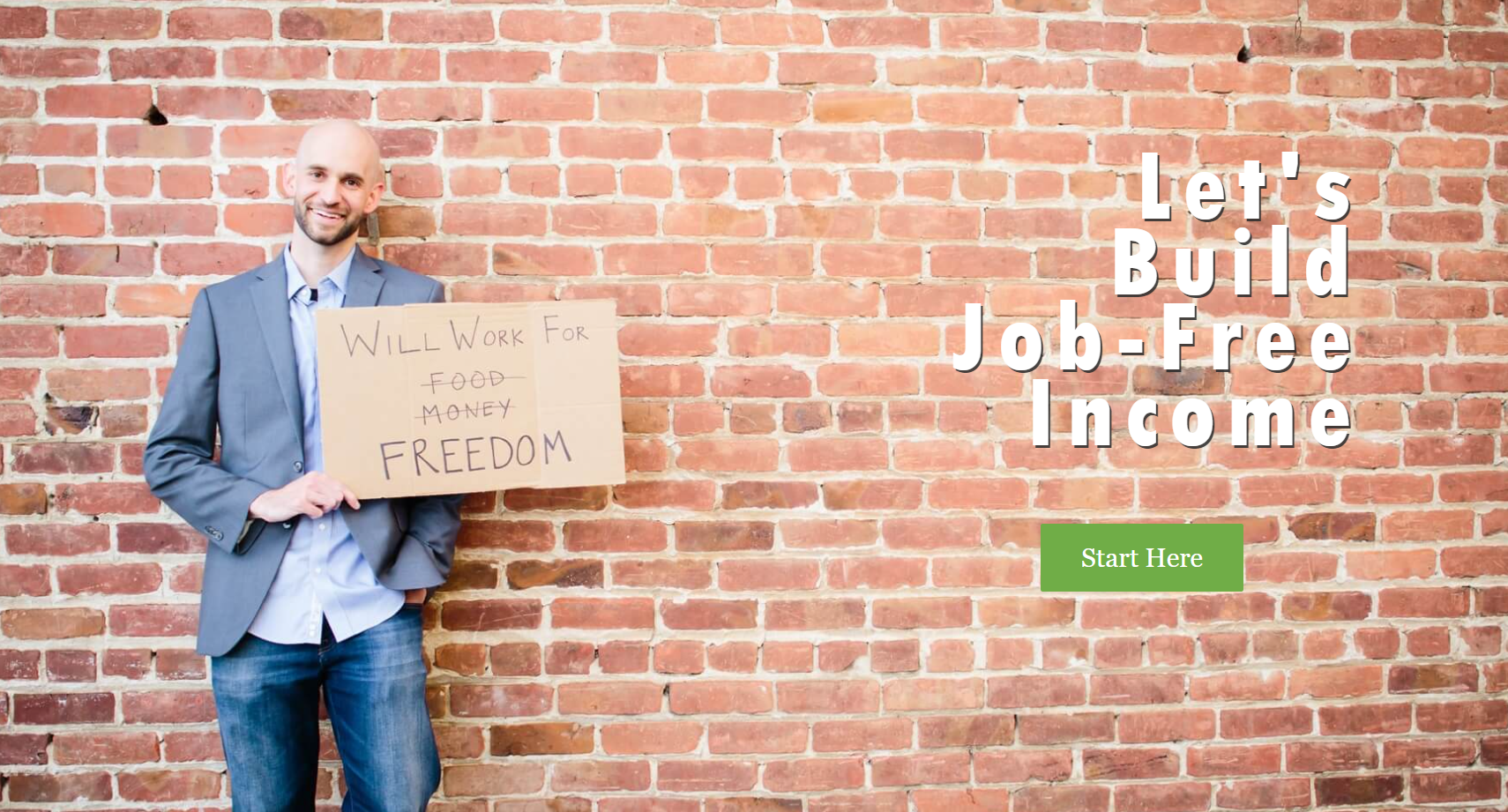 Wouldn't it be nice to get paid without having to work? Of course, it would. This is why Nick Loper's personal brand statement works so well.
Nick's blog, Side Hustle Nation, explores the various ways entrepreneurs can start their own business and finally leave the corporate world. By using terms like "job-free income," he is able to pinpoint exactly what his audience is looking for, allowing him to capture their attention right away.
Also, using a word like "Let's" is great because it implies that you'll be collaborating and working toward a common objective.
Consumers have many options when it comes to products, but a distinctive statement can help them choose you every time. And, with AI tagline generators like Simplified's, you can create a tagline in seconds. Simply provide a few pointers to develop an automated branding statement, and watch your brand grow.
4. Kate Toon: SEO and Copywriting Consultant
"I'm here to help you build a successful, profitable, enjoyable business. Using smart, creative, simple digital marketing tactics."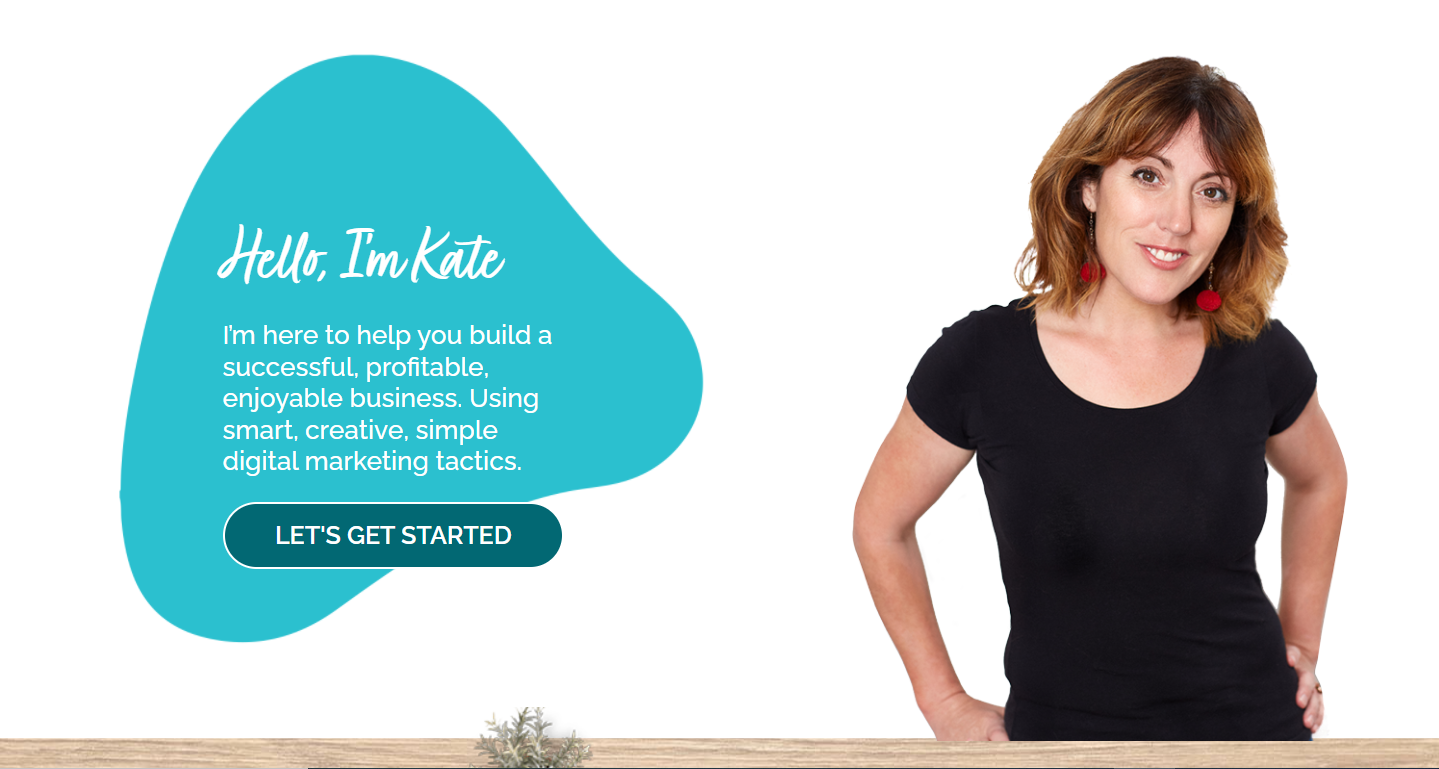 Kate is a copywriter that specializes in expanding the reach of small enterprises. Her personal brand statement could have just concentrated on her copywriting skills or her SEO expertise. Instead, she speaks directly to her intended audience and explains how she can benefit them. It's important to remember that it's not only about what you can do, but also about how you do it.
5. Dave Nelson: Personal Trainer
"I believe in you… Now you must believe in yourself."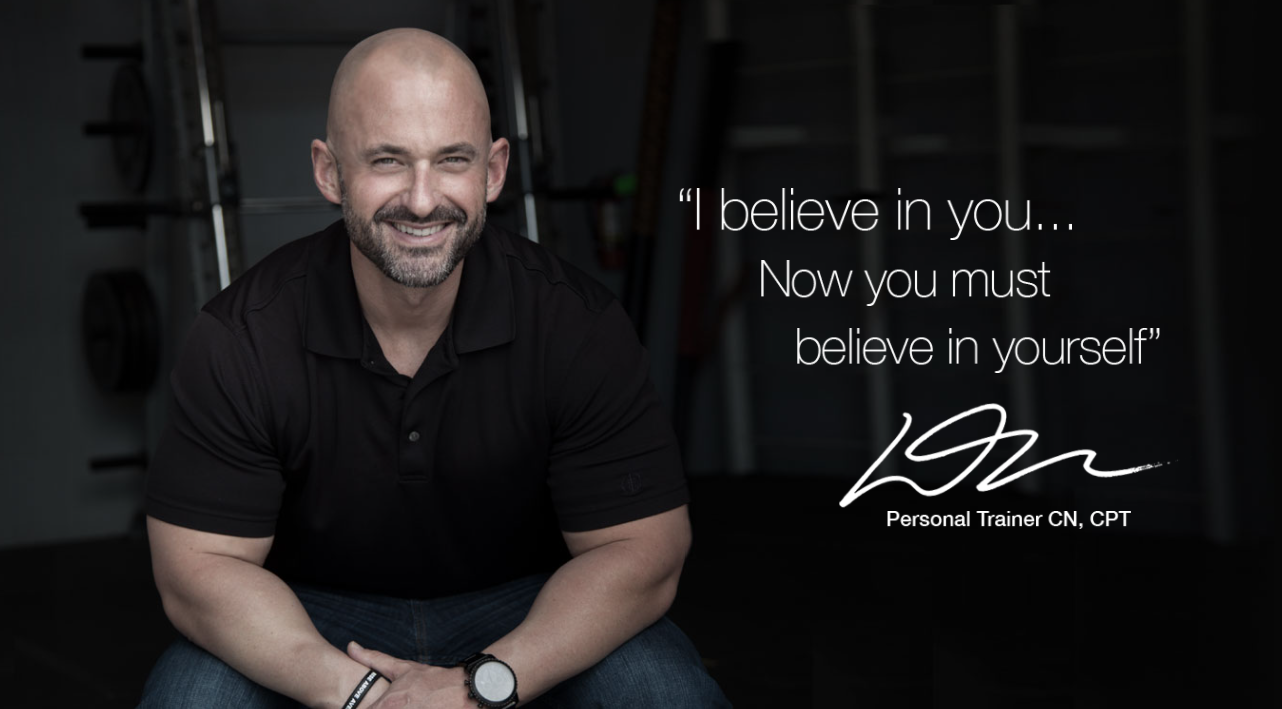 Dave Nelson is a qualified personal trainer who suffered from obesity. Because he conquered his own weight challenges by believing in himself, this helps create his brand foundation and gives him credibility. His personal brand statement motivates others to believe in themselves.
This is a simple yet powerful statement that precisely aligns with his brand awarenes objectives. He inspires individuals to develop a good worldview so that they begin learning to live healthier and more active lifestyle.
6. Irene Koehler:
"The Internet tells a story about each of us. Take control of yours."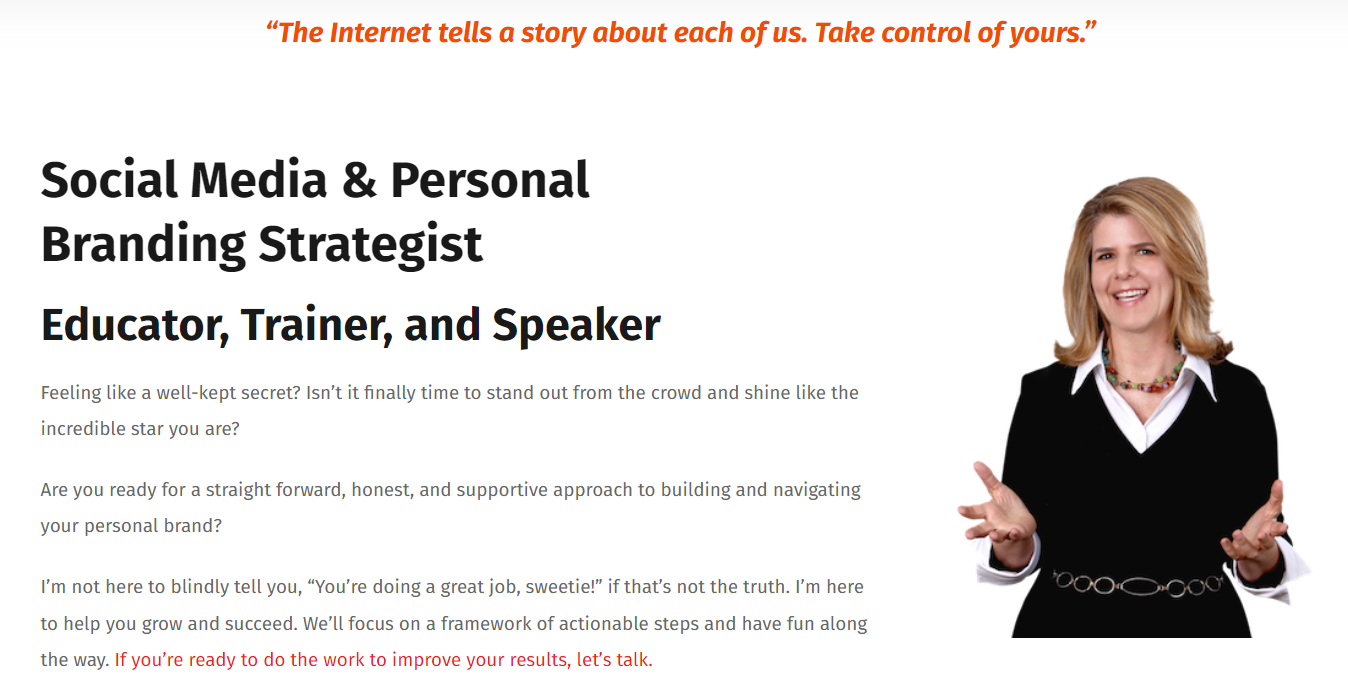 Who's better than a personal branding coach to look up to for a personal brand statement? Irene Koehler conveys her message fast and clearly by using action words that emphasize making a change. It's simple and shows the level of motivation and value she'd offer her clients.
Related: 4 Steps to Building Your Personal Brand
So, How Do You Write A Personal Brand Statement?
These 6 examples show us that there are many ways to craft the perfect personal brand statement. While others are a little longer or may include more detail in the language they all make are clear in expressing who they are is, what they do, and the value they provide.
Hopefully, these creative personal brand statement examples provide the insight and inspiration you need on how to develop your own.
But if you're looking for a little help to get started then look no further. Simplified's personal brand statement generator can help simplify the process of coming up with clear and catchy statements to help you show the world your unique offering.
One Free app to design, collaborate, and scale your work