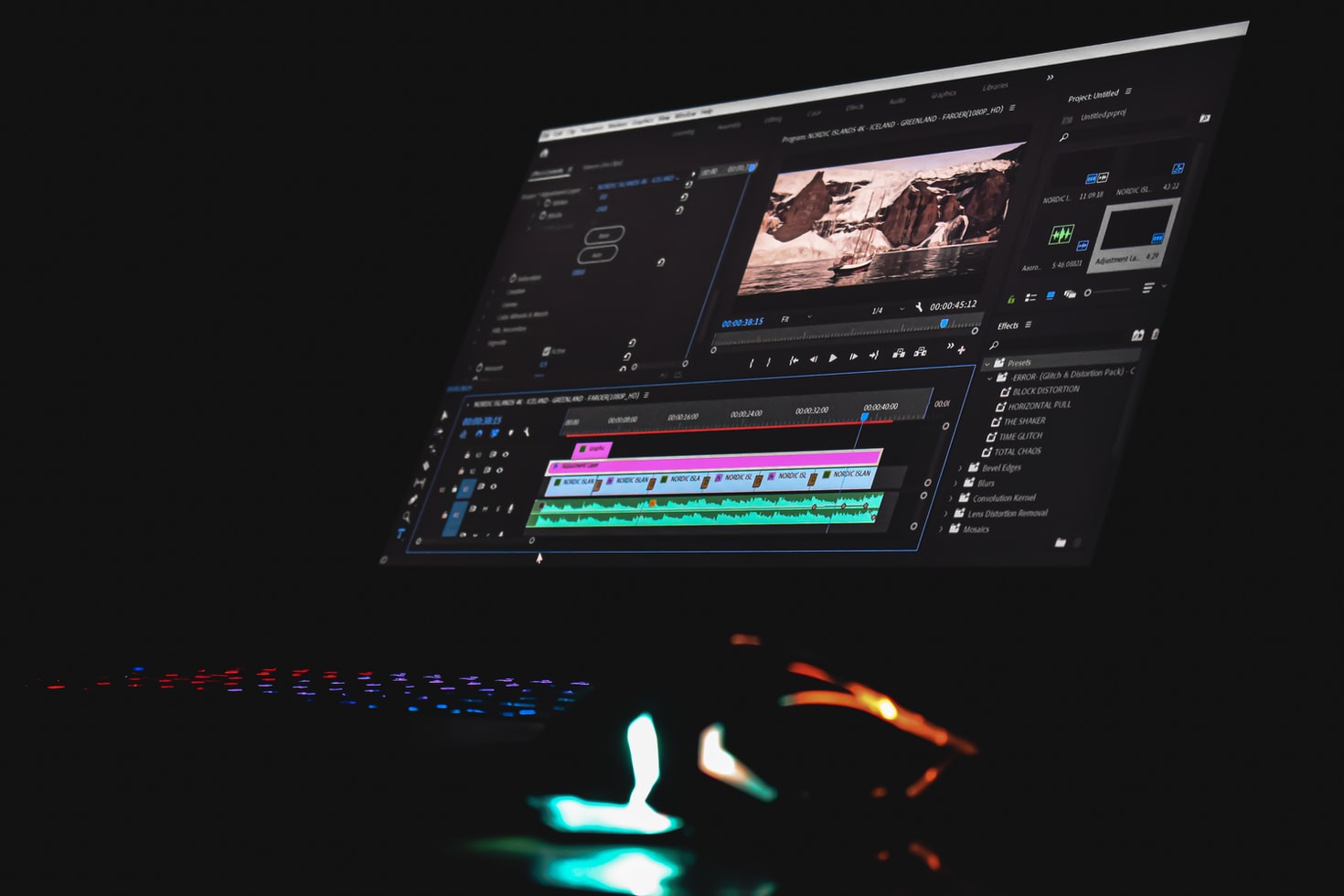 In the past two years, Instagram has evolved to become more than just a photo-sharing platform. Now, the social media giant is also home to small businesses, TikTok migrators, and up and coming creators. In order to stand out from all these other creators on Instagram, you need to make sure what you're posting is engaging and of good quality. In this guide, we'll explore the 7 best Instagram editing apps, including pricing plans and available features. Let's get started!
Choosing the Best Instagram Editing Apps
We know it's hard to find the one platform that does it all, especially for editing content on Instagram. When it comes to investing in a design and editing platform, there are 2 major factors to bear in mind: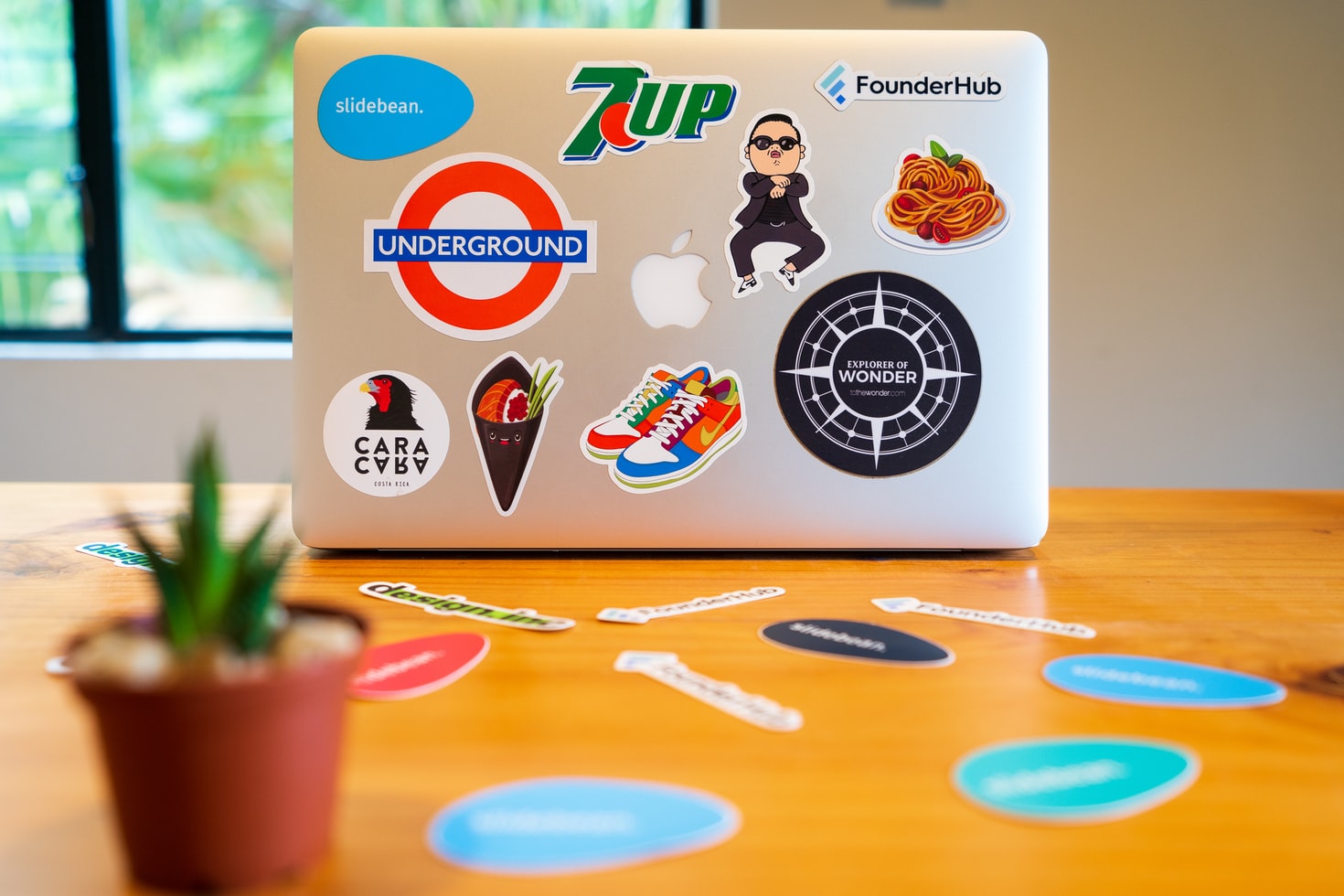 1. Pricing
You'll want to choose the best Instagram photo editor you can afford. If you're working alone, you'll be fine on a regular plan. But if you're working with a team, you might want to consider paying a little extra to collaborate on projects.
2. What Does Your Brand Need?
Before you whip out your credit card, first self-assess your brand's needs. Do you want more features for photo editing as compared to video content? Do you need powerful tools for editing portraits? The answers to these questions should help you narrow down your search.
Related: How To Edit Product Photos For Your eCommerce Website For Free
1. Simplified
Affordability: ★★★★★
Simplified offers a Free Forever Plan. You also have the option of an $8 per member/month for Small Teams (unlimited members). Furthermore, if you pay yearly, you can save up to 20% on your fees!
About Simplified
Did you know that Simplified is the world's first design platform with an AI-powered copywriting assistant?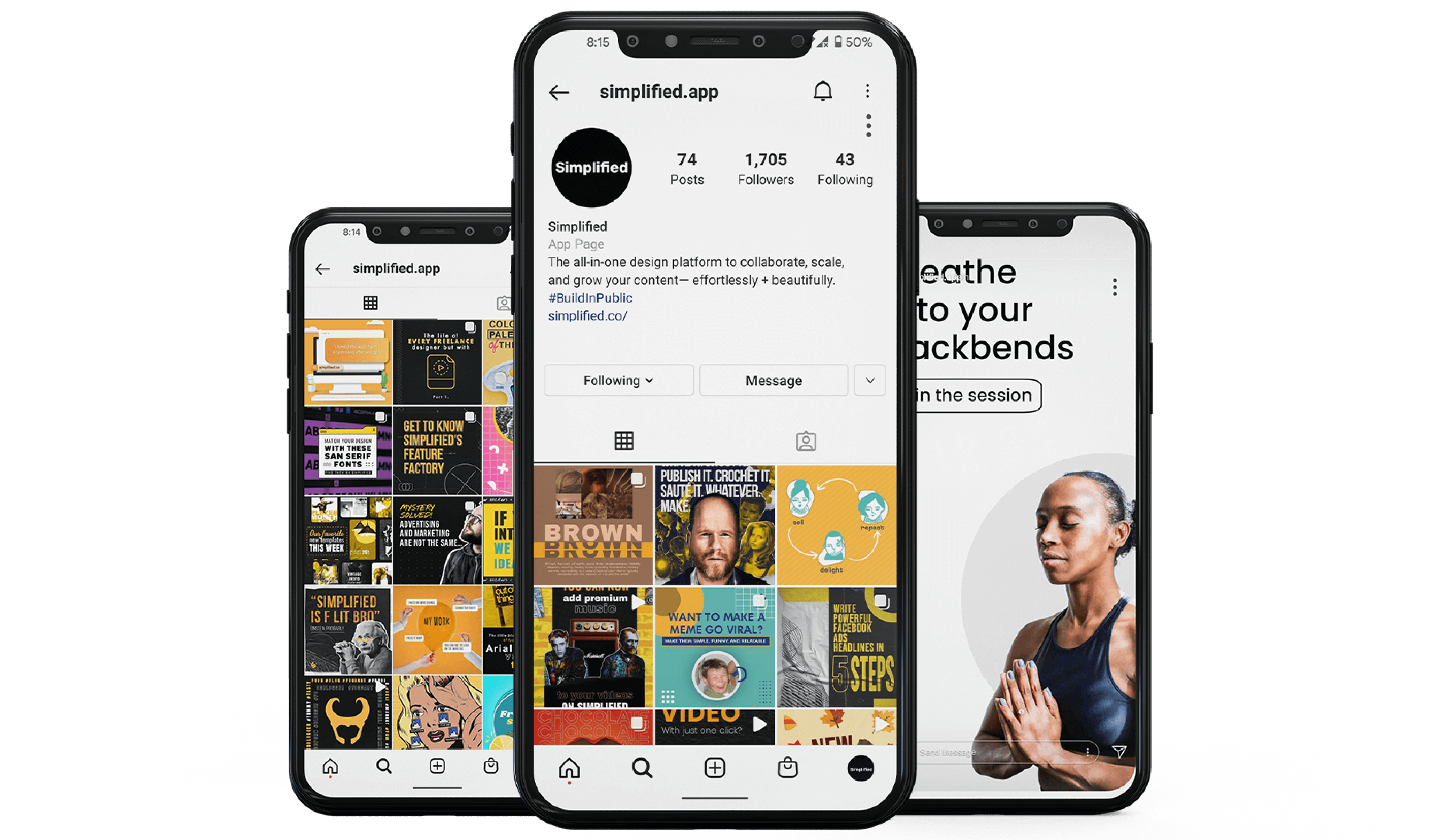 Simplified offers you and your brand all the editing features you need to tell your story on Instagram. Not only does the platform offer premium templates, but also options for useful integrations like Google Drive and Unsplash! Do you want to edit your Reels before publishing? Check! Do you want to apply filters to your photographs? Check! Are you looking to edit Instagram ads for your company? Check! Simplified can do it all.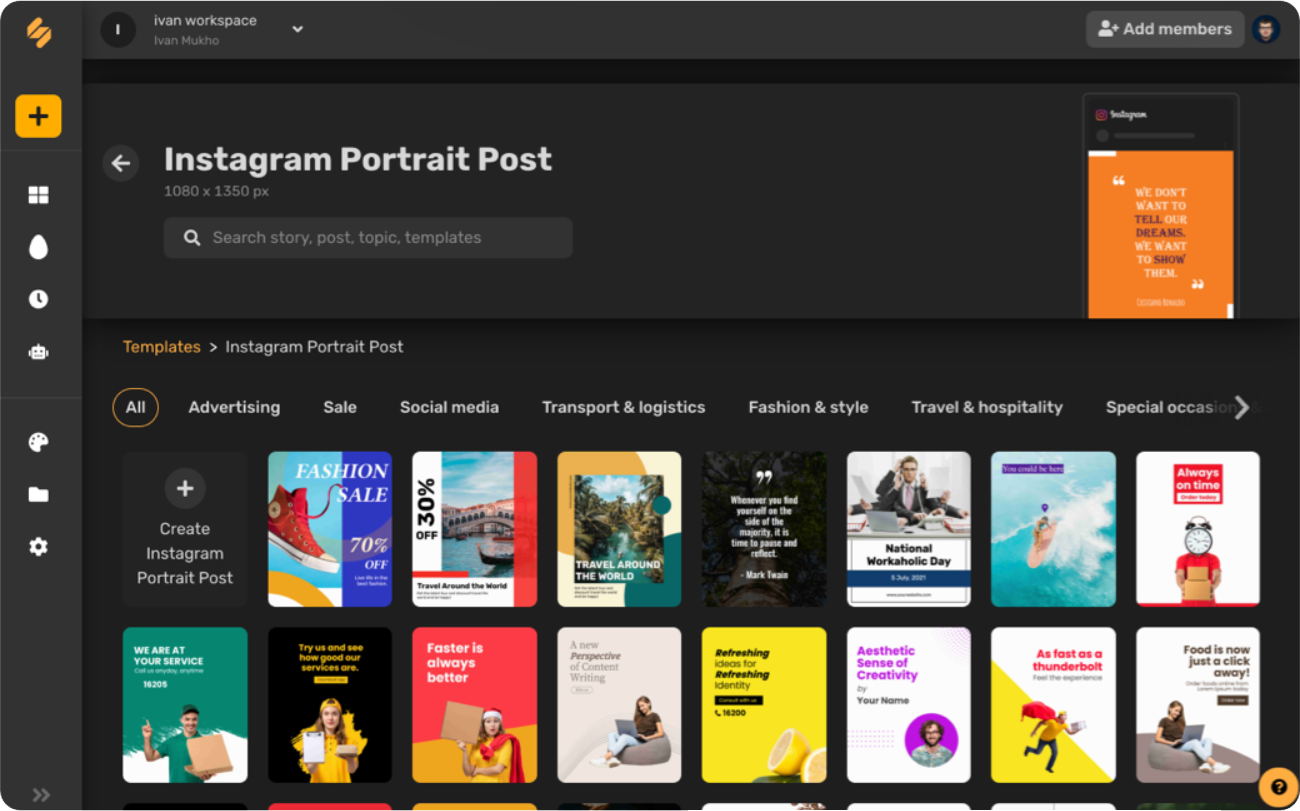 Did we mention that Simplified has a massive library of free Instagram templates for you to use?
2. Canva
Affordability: ★★★★
While Canva does offer a Free Plan, the Pro Plan jumps to $11/month for only 5 members.
About Canva
Canva has been around for a while, and it's a crowd favorite, especially for freelancers juggling projects. The platform is one of the best Instagram editing apps on the market because of its friendly interface. You don't have to be an expert at design or editing to get the best out of the available features.
However, its popularity now seems to be working against it. This is primarily because so many people now have access to the same filters and presets. The templates and photographs edited on the platform are very easy to copy.
3. VSCO
Affordability: ★★★★★
VSCO is available for $19.99/year. However, there are no subscription plans available for teams or small businesses.
About VSCO
Do you remember the phenomenon of the VSCO Girl aesthetic? VSCO is highly recommended by Instagram influencers for those who want a visually pleasing feed. The platform is well built, with useful editing tools like exposure and color contrast. This editing platform is, at heart, a photo-sharing application. So, don't expect too many features for video editing.
Moreover, some reviewers have noticed that VSCO works better on iPhone than on Android.
Related: Top 10 Apps To Edit Aesthetic Photos On Your iPhone
4. Adobe Lightroom Photo Editor
Affordability: ★★★
Adobe offers many plans, and the most basic ones start at $9.99/month. However, unlike Simplified, there are no discounts available for yearly plans. Plus, their Creative Cloud for Teams is very expensive at $33.99/month per license.
About Adobe Lightroom Photo Editor
Adobe Lightroom is perhaps one of the most widely recognized photo editing platforms. The software offers some of the best editing tools for Instagram photos if you're looking for stunning filters. However, bear in mind that, unless you're trained in Adobe, you might find it difficult to navigate this program.
Unlike Simplified or Canva, the UX takes some time and effort to familiarize yourself with. This might be a setback, especially if you're working to a tight deadline! Additionally, if you're looking to make collages or add text, you'll likely have to switch to Photoshop for an all-in-one experience. So, while Adobe Lightroom is every photographer's darling, it might not work for you.
Related: All You Need To Know About Instagram Video Length With Handy Tips
5. A Color Story
Affordability: ★★★
A Color Story offers a ACS+ Plan for $32/year. However, if you love some of the more exotic and advanced filters, they are billed separately in-app.
About A Color Story
A Color Story is growing in popularity. This is partly thanks to the small shops that have been popping up on Instagram ever since the pandemic broke out. As opposed to VSCO, this editing platform doesn't mute or fade colors – it makes them pop. ACS is popular among influencers and small businesses for editing product photographs. However, while the base app is free to download, your in-app purchases will quickly add up.
Additionally, if you're not familiar with photography and manually enhancing images, you likely rely on filters. Access to these free filters is limited, and reviews haven't been complimentary about the app's interface. Some say that the icons are too small, making it hard to navigate the platform.
6. PicsArt
Affordability: ★★★★
PicsArt does offer a free plan, although with it comes with limited features. The Gold subscription is available at $33.65/year.
About PicsArt
PicsArt is one of the most widely used Instagram editing apps, thanks to its price and range of filters. The editing platform also offers customizable templates to get your creative juices flowing!
If you're browsing for the best Instagram editing apps, PicsArt will certainly pop up in most searches. However, unlike Simplified, PicsArt only offers editing tools limited to Instagram Stories and feed posts. So, if you want to edit your Reels or newest Boomerangs, you'll likely have to switch over to another platform.
Related: The Best Free Alternative to PicsArt: Simplified (Free Forever) vs. PicsArt ($33.65 Paid Annually)
Wrapping Up: Instagram Editing Apps
There are a lot of options available online to help you take your Instagram marketing to the next level. All of these platforms come with their own advantages and possible downsides. Regardless of whether you're a freelancer or an in-house marketer, it's important to do your research. You must pick the best Instagram editing app based on your creative needs while being mindful of your budget. Go ahead and bookmark this page for future reference.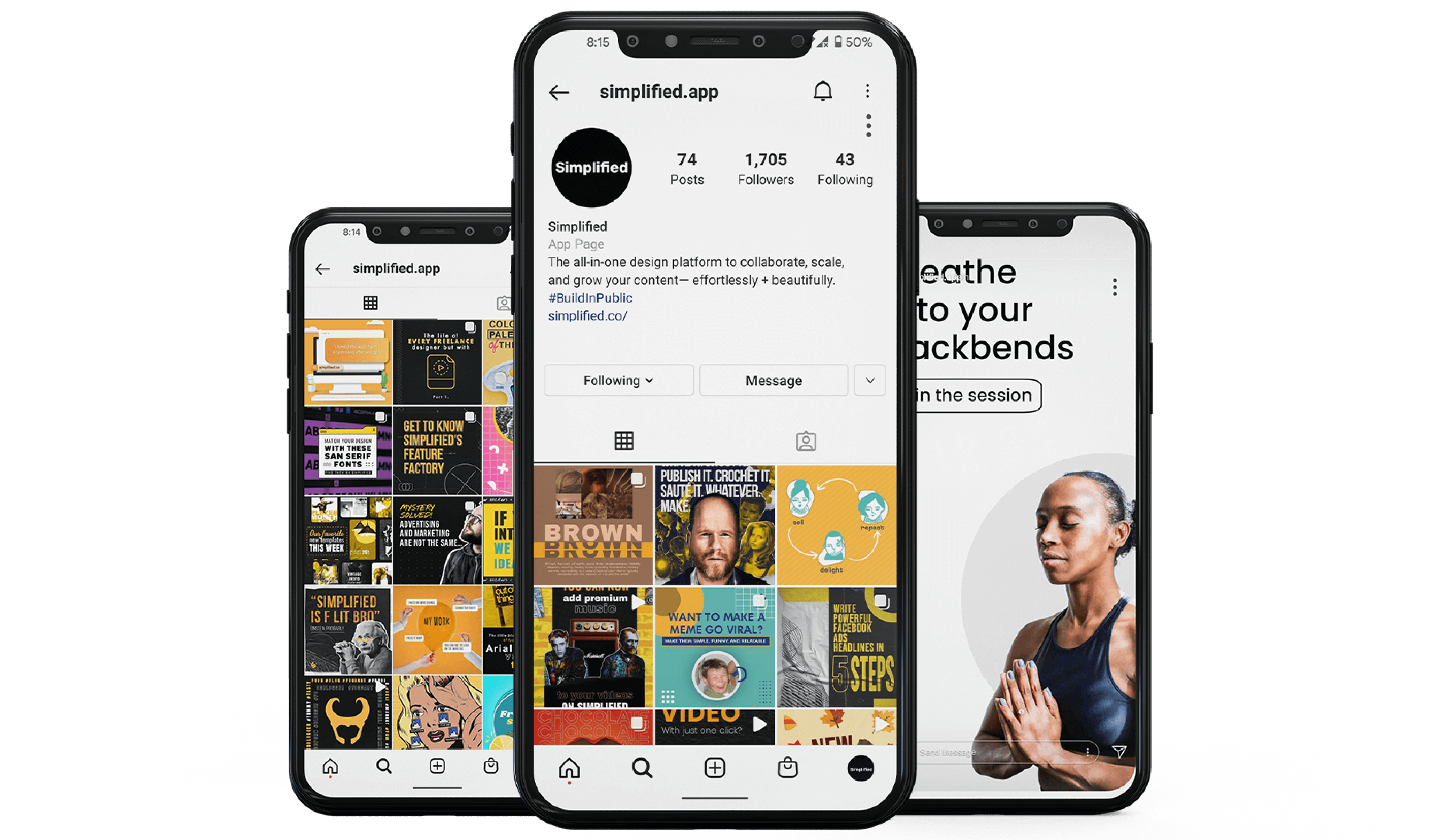 Did you know that Simplified is the world's first platform that offers advanced AI copy and thousands of stunning design templates?
Get ready to blow your audience away with Simplified's Instagram editing tools. Not to mention engaging captions written by our AI assistant!
One Free app to design, collaborate, and scale your work – try Simplified today.