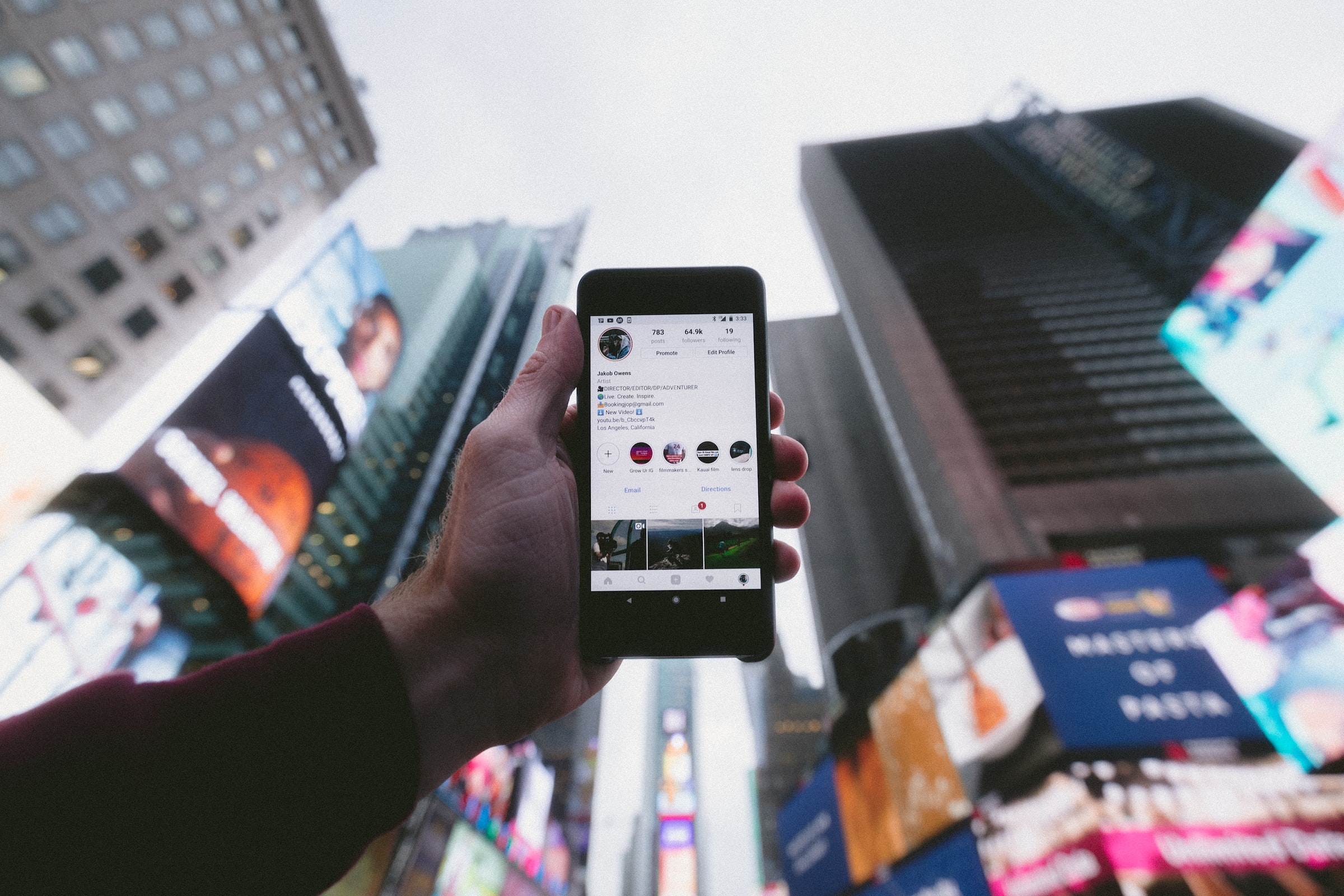 The Instagram Story Highlights feature was introduced in August 2017. It allows you to collect your best Story posts in a single place and share them with your followers after their initial 24-hour display period is up. Not only is this a great way to connect with your audience, but it's also ideal for repurposing content.
Haven't tried the Highlights feature out yet? This complete guide will walk you through the basics of how to use it and why it stands useful for your business. Read on to learn more!
What Are Instagram Story Highlights?
Instagram Story Highlights are a specific group of stories that have been saved to a user's account. They can be accessed even after the 24-hour time limit that Instagram imposes on regular Stories. This way, your brand can continue to get engagement and likes while providing long-term value.
For instance, look at the Instagram Stories Highlights on Comicbook's Instagram profile:
When Comicbook's team shares stories on Instagram, they can save them into the different Story Highlight categories. Once they've done this, IG users can access this content by choosing the category that interests them based on the cover.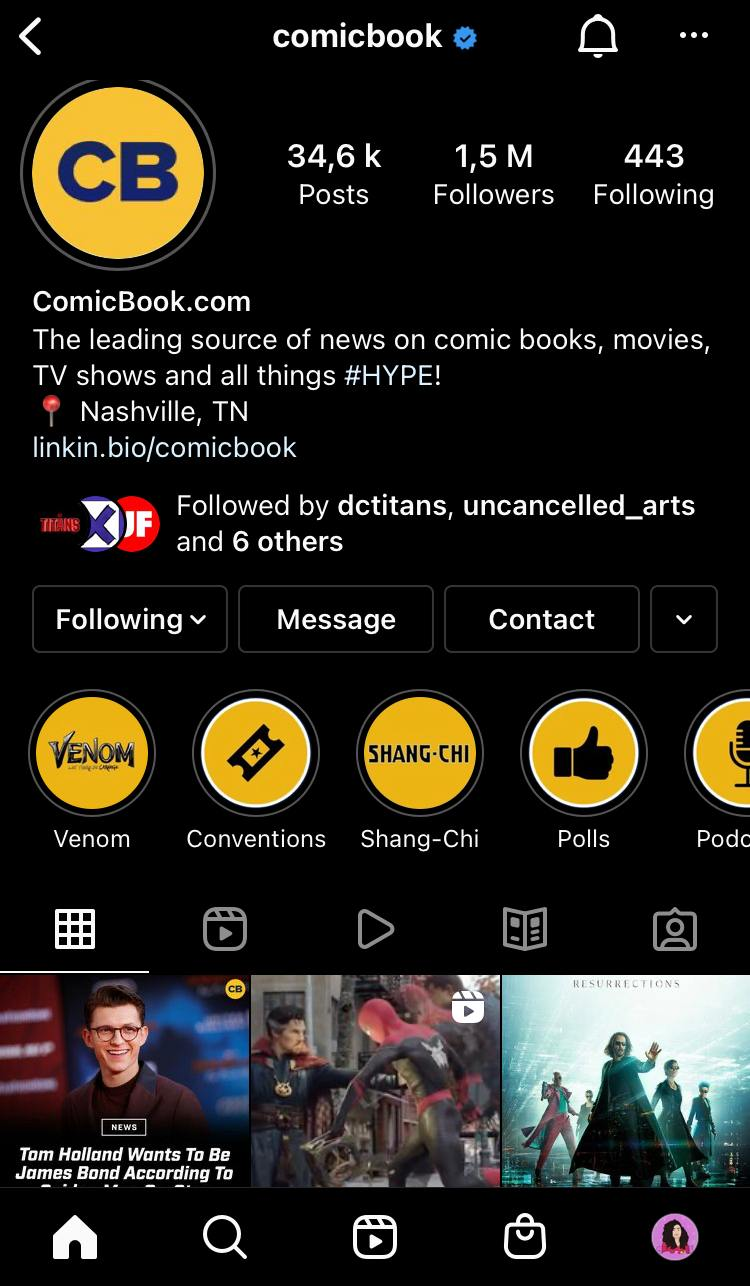 Related: The Ultimate Guide To Magazine Cover Design
How To Create Instagram Story Highlights?
Creating Story Highlights for Instagram is pretty simple but, grouping your Stories is where the challenge lies! To create an Instagram Story Highlight, look back at the content you've been sharing on your Stories. Then, think about how it could be broken down into different categories. Further, you could even make a list of the things that matter most to your business and organize your content that way.
Some popular categories are:
Blog
Meet the team
Reviews
Events
If you've never created Instagram Story Highlights before and don't know how to do it, here's how to get started:
Simply head over to your profile and tap on the small dropdown arrow next to Story Highlights to view the feature.
Next, tap on the circle with the plus sign that's labeled New.

You will see an archive of videos and images that you've already shared in your Stories. From this list, you can then add your favorites to your Highlight.
Remember that the Stories you select will not reappear on your profile as new Stories. Therefore, choose the best Stories that you want your audience to have access to at any time.
After you select your content, click on Next to add your title.
From here, you can also edit your Instagram Story Highlight covers, which we'll explore in the following sections.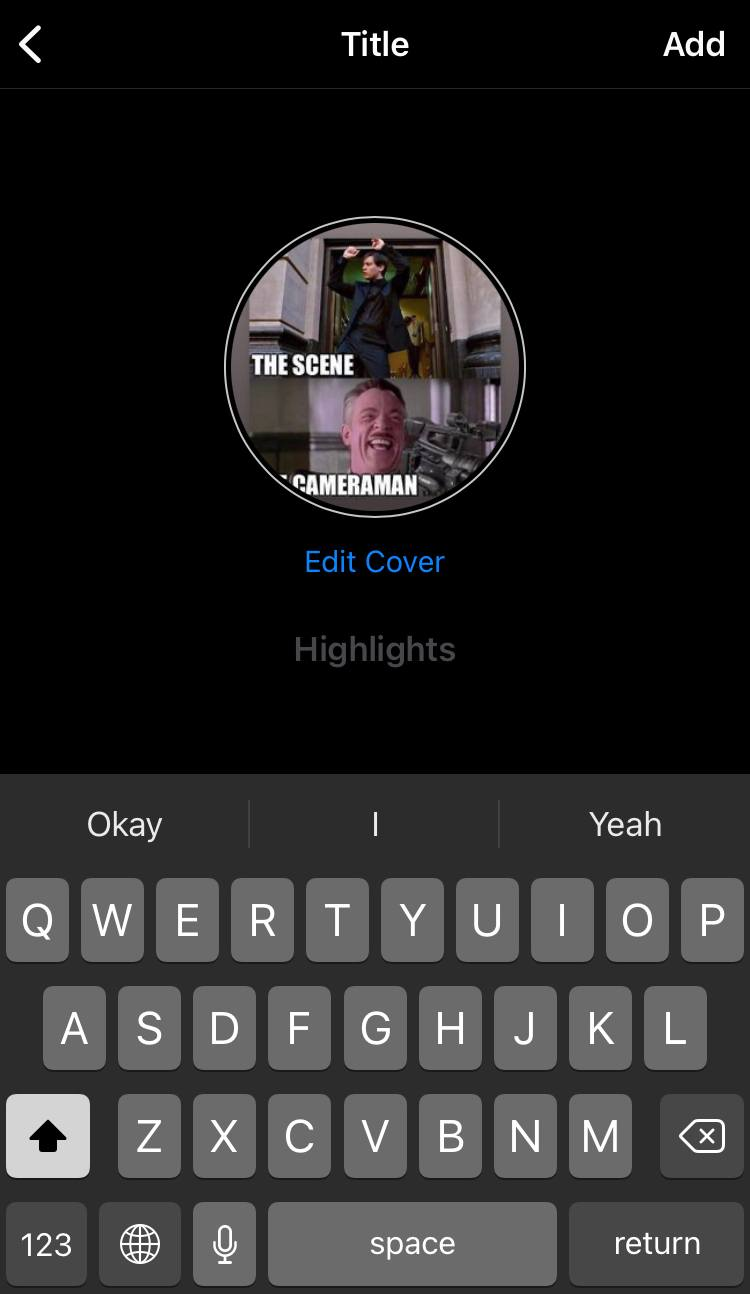 What Are Instagram Highlights Covers?
Instagram Highlights covers are a great way to make a good first impression.
You'll find them below the bio section of your profile. Highlight covers are images the viewer will first see above your feed when they access your account. Besides, they act as a front cover for each Highlight category, telling the user what's inside.
So, make sure that they are relevant, eye-catching, and perfectly represent your brand and the content within them.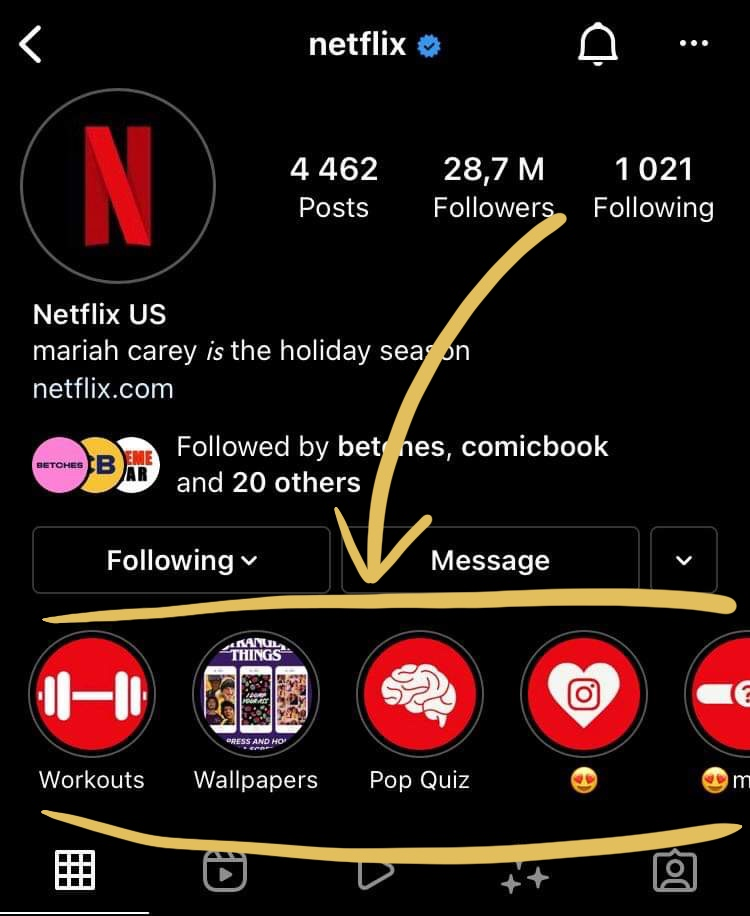 How To Create An Instagram Highlights Cover?
Instagram allows you to use any image for your Highlights cover. This is your time to shine! Use your graphic design skills to create a cohesive row of Highlight covers that are aesthetic and easy to navigate. In turn, this can help to transform visitors into followers.
If you're short on time, Simplified can do most of the work for you in just a few simple steps:
Log in and choose Simplified's Instagram Story Template. Sales, holidays, birthdays, announcements. Design-free, stunning story for any occasion.
You can then personalize these Stories according to the needs of your brand. What we mean here is that you can change the colors and text so it aligns with your campaign;
You can also use Simplified to create Instagram Story Icons that you can add to your designs to create stylish Highlight covers;
Once you've finalized your designs, you can download them from Simplified for free. Then upload them to IG to replace your existing covers and create a stunning profile!
Simplified's Top 10 Instagram Story Highlights Tips
1. Show Your Brand's Aesthetic
You have chosen colors, fonts, and images for your brand. Your Highlight covers are the place to show them and distinguish yourself from other brands on Instagram.
For instance, BuzzFeed uses red as its primary color. This shade is the same as their logo and the symbols represent each category at a glance.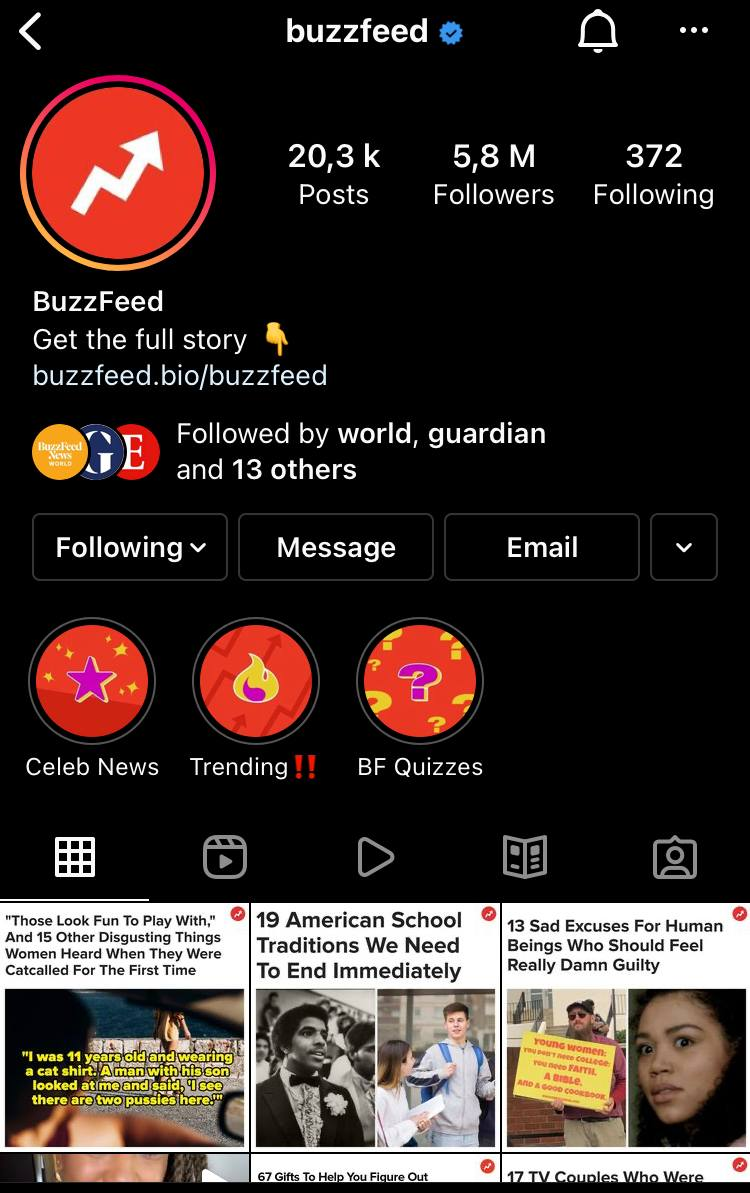 2. Show Different Products From a Collection
Another way to use Instagram story highlights is to show the products or services you're offering. Consider creating a highlight for each major aspect of your business such as your products, special offers, and discounts. Alternatively, create a highlight named "Shop" or "Services" that showcases what your brand offers.
3. Share Announcements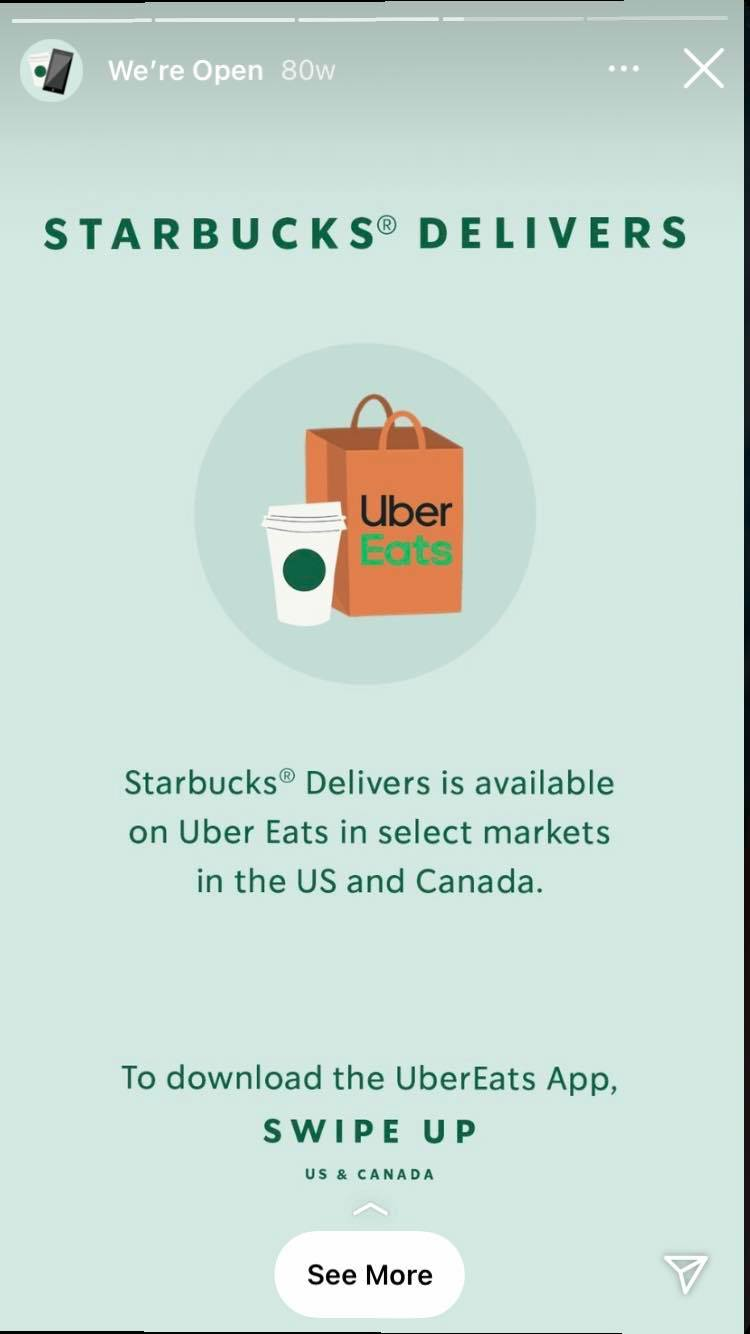 Create a special Highlight to record company announcements and achievements on Instagram. This way, your new visitors can get up to speed with what your brand has been up to. They can also see any milestones that your company has hit, which can help to build trust.
For example, Starbucks uses Instagram Story Highlights to announce new policies and share new ways to order their coffee-to-go.
Need help churning out great designs? With one-click design tools and an instant AI copywriter, design the perfect Instagram content in minutes with Simplified.
4. Provide Educational Content
Something that can improve your Instagram marketing is regularly sharing different resources in your IG stories. Like, it could be a link to your blog content or other sources such as books, videos, and podcasts. This will depend on your business and what actions you want from your target audience.
For example, Gymshark shares tips on different workouts. You may also want to do this but think about your followers and what helpful sources they would expect to see from you.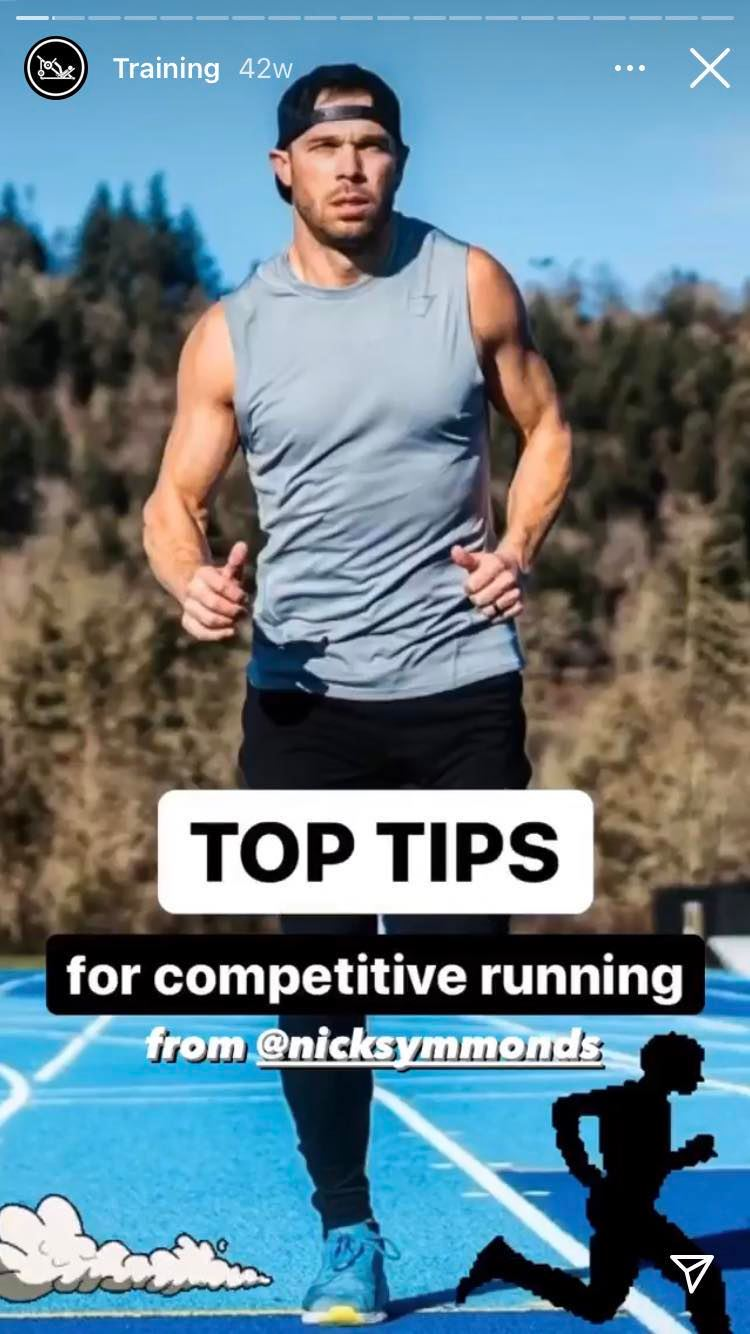 5. Answer Questions
Don't forget to engage with your specific audience and regularly answer their questions. You can do this with Instagram Stories on a weekly or monthly basis by creating a FAQ Story Highlight. Further, you can use the "Questions" sticker to collect common questions, then answer them. To do this, you can either record yourself in a video, or just type your answer on your preferred background.
Related: 4 Tips To Fix Your Blurry Instagram Story
6. Promote Events
Using Instagram Story Highlights for promoting upcoming or current events is a great way to increase visibility. In this way, you can gain more visitors and participants. Additionally, you can use IG stories to promote events that your business is participating in.
For instance, the WHO organizes a yearly event called Walk the Talk. This event encourages people to be physically active for their own health. Moreover, the WHO Instagram account has a Highlight called #HealthForAll, which includes videos from people who have participated. So, build a strategy that compels people to take action and get involved with your brand.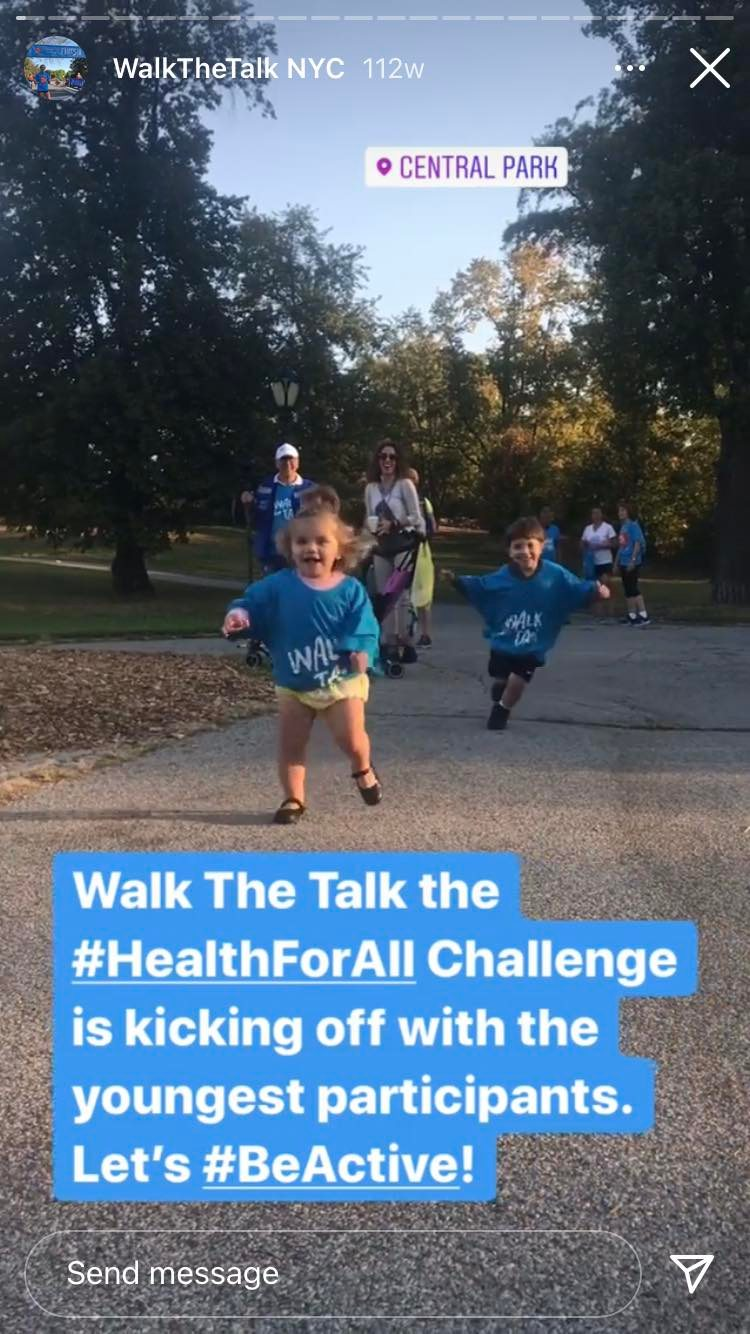 How we make things easier for you? Schedule up to 10,000 posts/stories weeks or months ahead of time. What's more! Streamline your workflow and save hours each week with Simplified.
7. Highlight Customer Reviews
If you get the chance, upload Stories of happy customers and then add them to your Highlights. If somebody is wondering whether they should purchase from you, showing positive reviews and testimonials can be the turning point for them. Why? Because seeing other people happy with your brand will help convince people to buy from you.
You can share customer reviews on Instagram Highlights in two ways:
Add branded graphics with positive reviews. To do this, you can take screenshots of your website reviews and incorporate them into Story Highlights.
Share videos of customers discussing their experiences with your brand or business
Either way, you can showcase your brand's high customer satisfaction rate and build trust amongst your potential customers.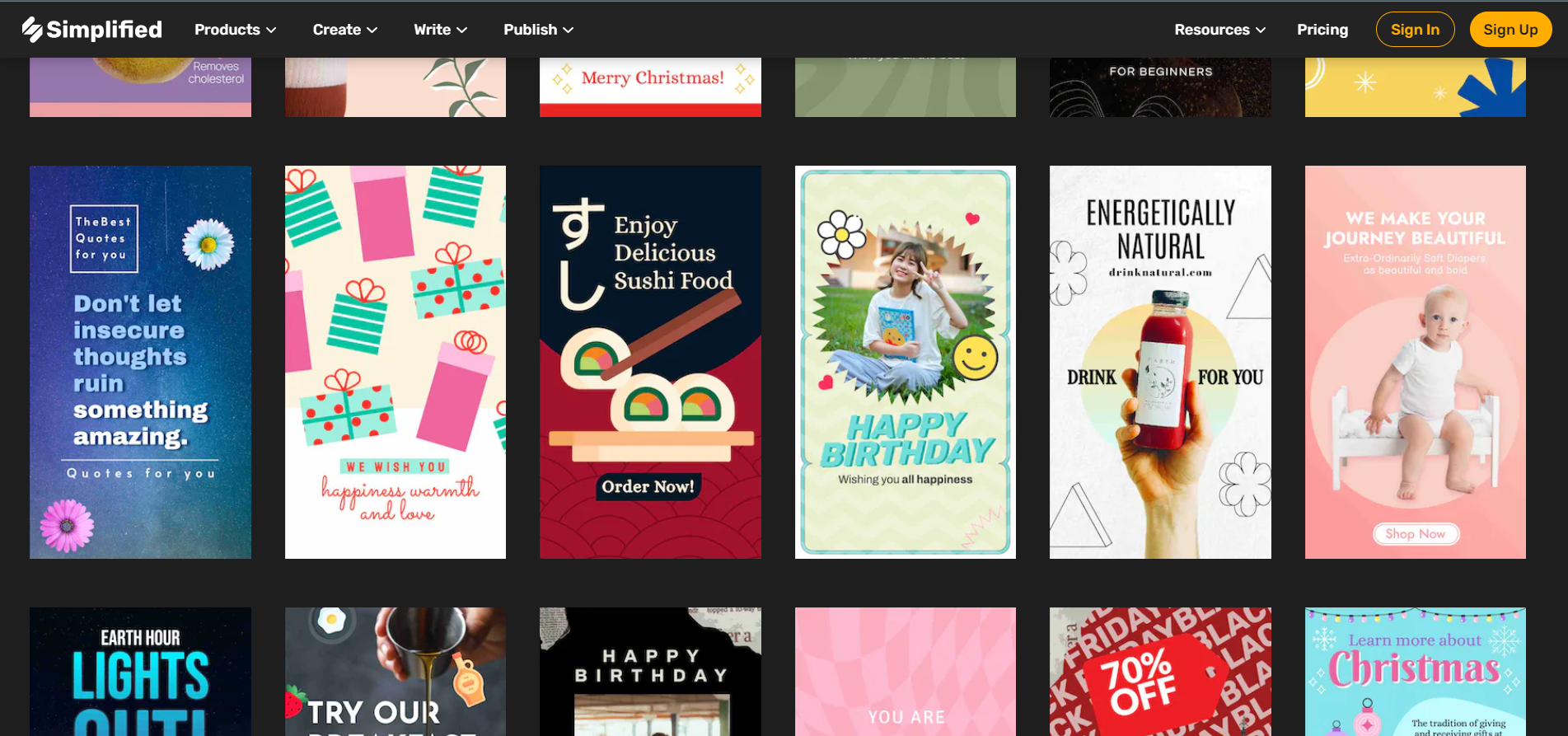 8. Introduce Your Team
Another way to use Instagram Story Highlights is to introduce your team. Wondering what the point of this is? Well, it's a great way to humanize your company and create a personal relationship with your customers.
For example, you can let your employees take over the account and share their daily tasks on your stories. Besides, you can ask them to record short videos in which they introduce themselves and talk about their role in your company.
However, before you get started, make sure your employees are comfortable with this!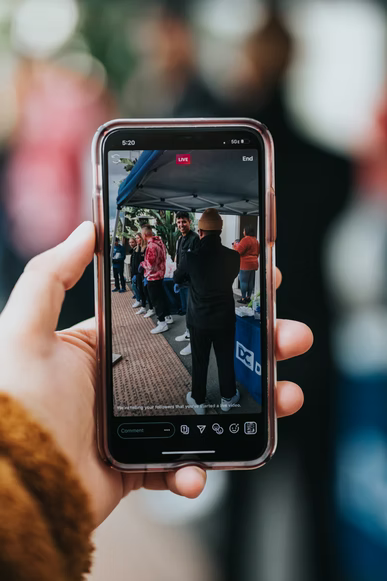 9. Brand Your Highlights Covers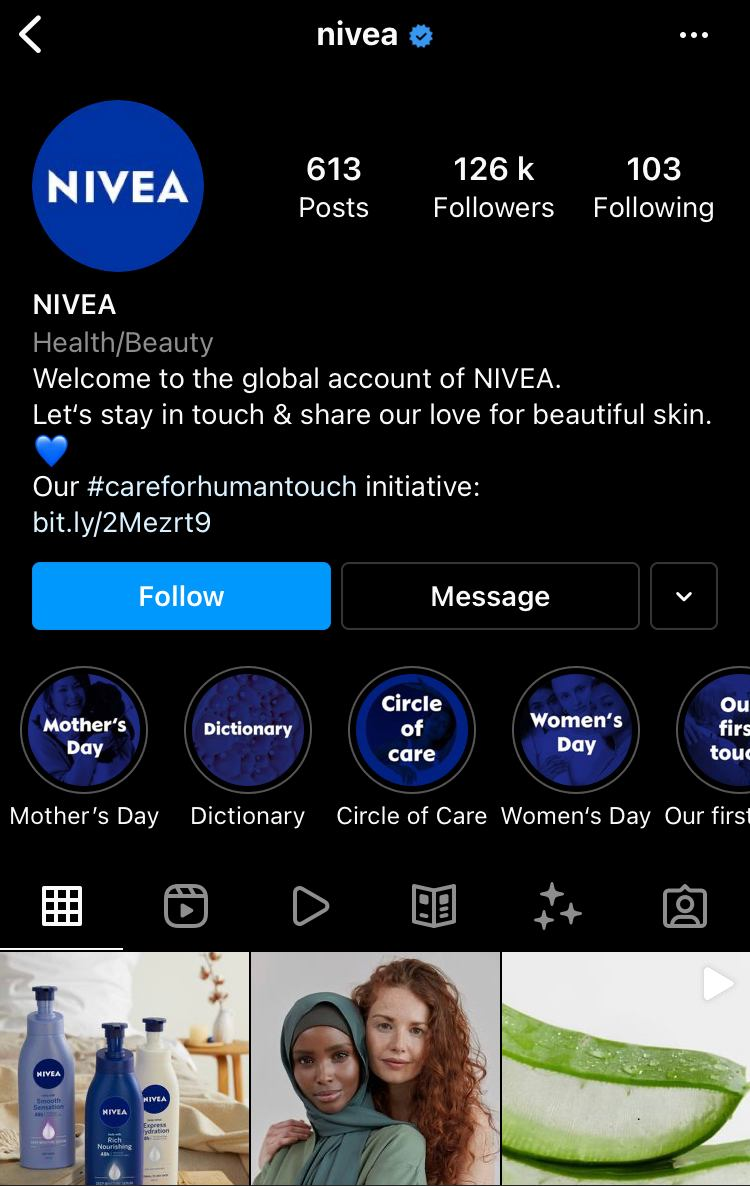 Another important thing to consider is whether to brand your Highlight covers so they match your profile. This can help to establish brand unity online and set you apart from competitors. You can do this in two ways:
Firstly, use high-quality images as the cover like you'd usually see on IG. In this way, your Highlight covers will be cohesive with the rest of your feed.
Alternatively, you can create custom graphics for your covers. Use icons or words in your brand's color palette, that represent what's behind each cover. For instance, look at the great example above from Nivea and you'll understand how this works.
10. Create A Highlight For Each Of Your Campaigns
Our last tip for using Story Highlights is to use them in all of your campaigns. When you start a new one, create a Highlight category specifically for this campaign and save every related Story to that highlight. This way, your content will last throughout your whole campaign and users can access your content at any time.
Takeaways…
In today's Instagram world, it's all about Stories. If you're not using them to engage with your audience and grow your brand, then you're missing out on a huge opportunity. New to creating Stories for your brand? Don't worry! Keep the fresh ideas coming with Simplified, that grab attention and bring your Instagram to life.