We live in the digital age where "content is king". But do we actually understand what this means? The context of this phase has changed drastically. Content is just not plain text anymore. The world is ready to witness a change with the inclusion of visual content.
Now, what is visual content? It simply means, using videos and images instead of or in addition to the text in blogs, articles, and social media posts. The concept of visual content is increasing in popularity due to the booming social media platforms like Pinterest, Snapchat, and Instagram. Visual content has now become a trend and is being used widely in marketing campaigns by business owners globally. As rightly quoted, "A picture is worth a thousand words".
Let us now look at why visual content is the future of marketing.
1. Grabs attention
Plain text is just too much information for the user. Including visual content in any of your blogs or social media posts increases the user's attention span and doubles the traffic generation to your website. According to a study, videos are a raging trend, videos account for 82% of the consumer traffic. Boost your user engagement with the inclusion of visual content to grab your audience's attention.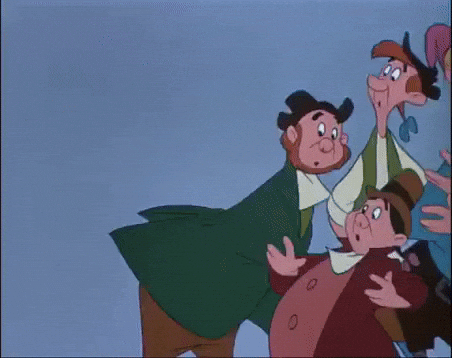 2. Easy and quick
A key aspect of visual content is that it can communicate information quickly and smoothly in comparison to text that helps to grab attention faster. Videos, images, and any other form of visuals can be retained for a longer period of time, while any content that only has text has a shorter retention span. Studies show that only 10% to 20% of it is retained when users read text-related data, while a picture or a video in the data leads to 65% retention. Hence, why visual advertisement is an easy trick to win your audience by gaining their attention span with less effort.
Related: 8 Evergreen Marketing Strategies To Take It To The Next Level
3. Brand visibility
Want customers to remember your business and brand? Use visual content to witness a surge in your brand awareness. Adding a trending image or a video while advertising your brand increases the chances of the audiences connecting with your brand. It is imperative to have an appealing visual advertisement on your company website, the landing pages, your social media posts, and in all the marketing mediums through which you want to promote your business. Adding visuals to your content makes it less passive and more dynamic.
4. High website traffic
Did you know that only 20% of your audience will read a blog on your website if it has only text and no visuals and also, only 25% of the text is read by the visitor. Alarming! Isn't it? The chances of audiences reading your content are greater if you include visuals like GIFs, images, and videos. Visual advertisement in a blog or an article increases your website traffic tremendously. Simply add relevant visual content that is in sync with your target audience and witness the increasing website traffic right before your very eyes.
5. Increase in sales
An increase in website traffic and a rise in brand awareness ultimately leads to an increase in company sales. Excellent and relevant visual advertisement establishes trust, reputation, and integrity. If the visual content shared by your business is in line with your business goals, you will be able to build a strong base of loyal customers and ultimately help you in reducing your advertising cost in the long run. Thus, visual advertisement plays a pivotal role in creating a huge customer pedestal.
6. High customer interaction
Visual content adds an interesting and appealing effect on your advertising campaigns, which increases user engagement and interaction. Any text-related information is not that compelling to a user when compared to content that has attractive and creative visuals attached to it. You can increase the likes, shares, comments, and reposts on your social media if you include visual content (especially videos).
Why do audiences like and pursue visual advertisement? Visuals of any form have the power to captivate and influence human emotions. Audiences can experience joy, anger, sadness, empathy, and much more. That is how powerful and stimulating visual advertisement is. Including riveting visuals in your marketing campaigns can help your business climb up the ladder of success tremendously. There is no other way to say it, visual content is the future of marketing and is here to stay for a very long time. Start building your business by adding some quirky and intriguing visuals NOW!!