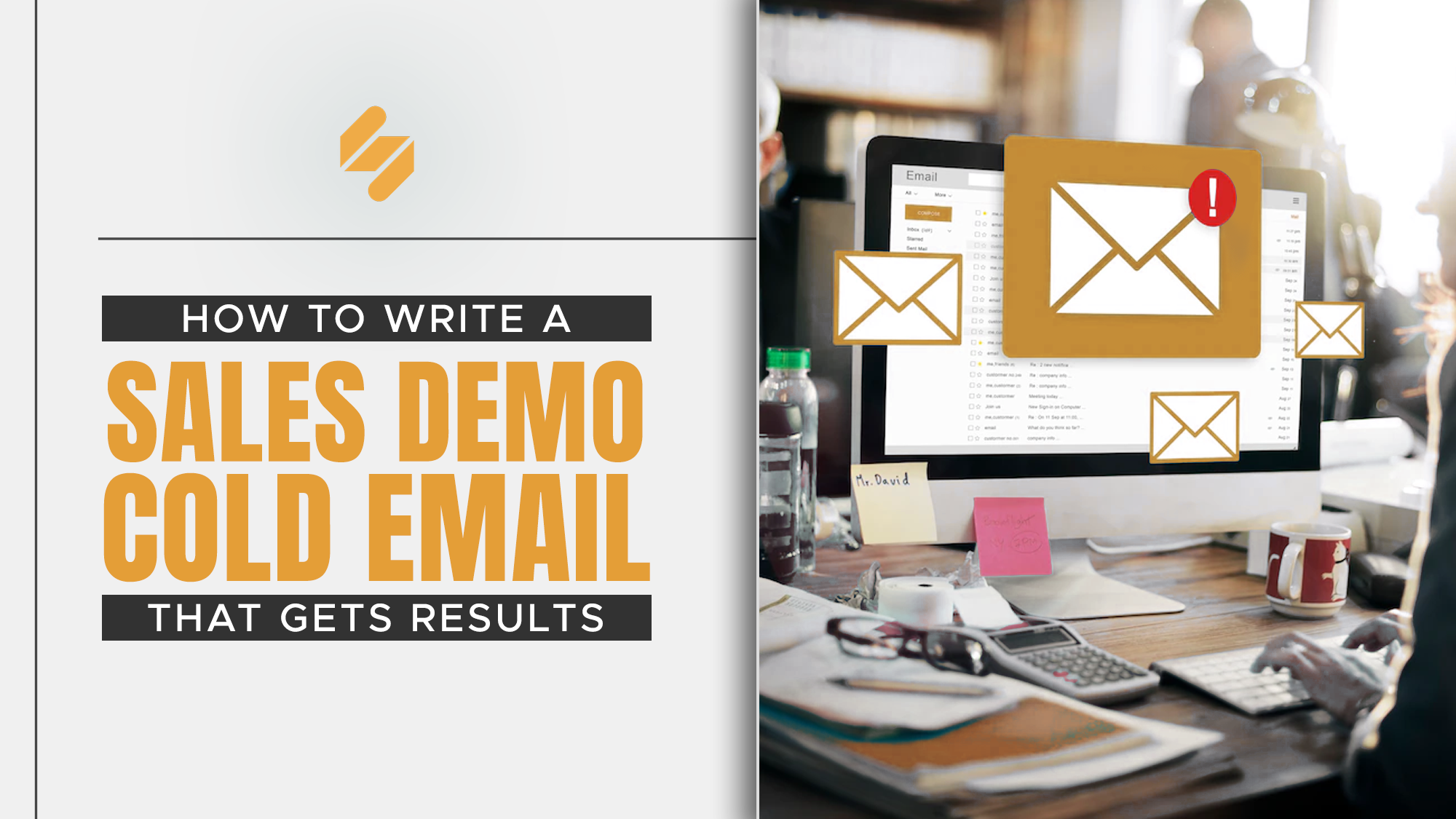 In today's business world, cold emailing is a necessary evil. Whether you're trying to reach a potential customer or client or simply trying to network with someone in your field, cold emailing can be a helpful way to make connections. But how do you write a cold email pitch that will get a response from a potential client or customer? In this blog post, we'll give you a quick rundown of cold call emails, from what they are to how to write them.
Related: How Email Personalization Can Up Your Marketing Strategy
What are Cold Call Emails and Why Do You Need Them?
A cold call email is an email sent to a prospective customer or client to sell a product or service. The email is unsolicited, meaning the recipient has not asked to receive it.
You don't have any prior connection to the person, hence why it's called a "cold" call. Usually, cold call emails are sent to a large number of people in the hope that a small percentage will be interested in what you're selling.
Cold call emails can be an effective way to reach new customers and generate leads. However, they can also be seen as intrusive and spammy. That's why you need to make sure that your emails are well-written and relevant to your recipients.
Related: How To Use Email Marketing To Promote Your Brand
How to Write a Cold Call Email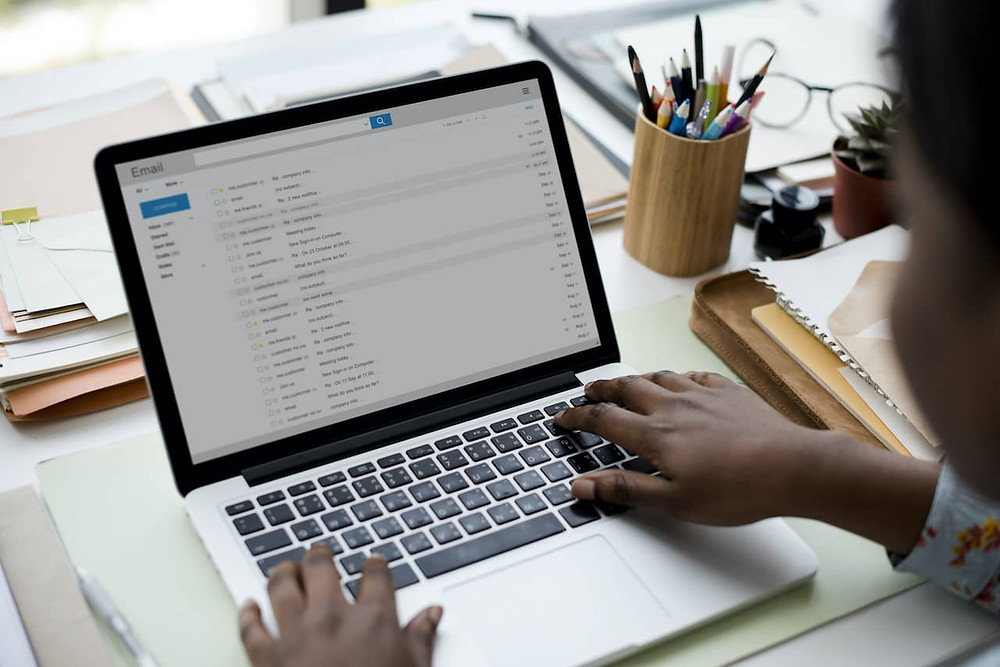 A cold call email can be a great way to reach new people, but they can also be a little bit daunting. After all, you're essentially reaching out to a stranger and trying to sell them something. But don't worry – we're here to help you out. Let's show you how to write a cold call email that will get you positive results!
Related: How to Use AI Copywriting Tools to Level Up Your Email Marketing
1. Locate your target audience
You can't just start sending cold call emails without knowing who you're trying to reach – it's like shooting in the dark. Fortunately, there are a ton of different ways to find your target audience. You can use social media, Google AdWords, and even old-fashioned market research to narrow down your options and find the people who are most likely to be interested in your product or service.
2. Pay attention to the 'From' line
The 'From' line is important because it's the address that people will see when they receive your email. The 'From' line should match the purpose of the email you're trying to send. Make sure you check the 'From' line before you hit 'send' – it could be the difference between getting your email read or getting it ignored. You can use the 'first name + last name + your company name' format.
3. Make sure your subject line is captivating
You only have a split second to make a good first impression. So when it comes to your email subject line, you need to make sure it's captivating enough to get people to open your email. Here are some tips:
Keep it short and to the point – people are more likely to open an email with a subject line that is straightforward to understand.
Personalize your subject line as much as possible; include the recipient's name or some other detail that will make them feel like the email is meant just for them.
4. Use a great cold email introduction
Your cold email introduction should be good enough to make the recipient want to keep reading. Ideally, this should be between 2-3 sentences. You'll need to grab the reader's attention right away and you can do that by stating something important you know about the company. A hint of flattery wouldn't hurt, too.
5. Propose Value in Your Cold Email Pitch
If you successfully get the recipient to keep reading, then you shouldn't waste the opportunity. A good cold email pitch should provide as much value to the reader as it can. Get straight to the point and explain why you're reaching out to them, how you can help, and what they'll gain from starting a business relationship with you.
6. End with a Call to Action
What would you like them to do after reading your email? Whether it's a reply, sign up or meeting schedule, make sure that your call to action is clear and straightforward.
Now you know how to craft your cold call email! But, if you want your emails to stand out, there's a couple of things you should keep in mind. For one, it's important that you sound professional but also friendly, and you want to be brief but also give enough information to get the recipient interested. It's a delicate balance, but it's a balance you can achieve with a little practice. Let's give you a few tips to help you write a great cold call email:
Tip 1: Keep it short and sweet
The first step is to keep your email short and sweet. We all know nobody likes reading long emails. Make sure you get to the point quickly and avoid rambling on. Get to the point and explain why you're emailing the recipient.
Tip 2: Add a personal touch
When you're emailing someone you don't know, it's essential to add a personal touch. A generic, one-size-fits-all email is not going to cut it. This means addressing the recipient by name and mentioning something specific to them or their company. This shows that you've done your research and are not just mass-mailing everyone.
Tip 3: Prove your credibility
It's normal for people to be wary of emails from strangers. In this case, remember that even though you may already know a lot about the client, they don't know you. You'll need to show them you're credible and why they should trust you. A great way to do this is by a quick mention that you know someone in common. Having mutual connections may go a long way in helping you get a response.
Tip 4: Explain how your product helps
A great tip on how to write a cold call email is to properly explain why the product or service you're offering is valuable. Don't just try to sell something – focus on how you can help them solve a problem or make their life easier.
How to Create The Best Cold Call Emails Using Simplified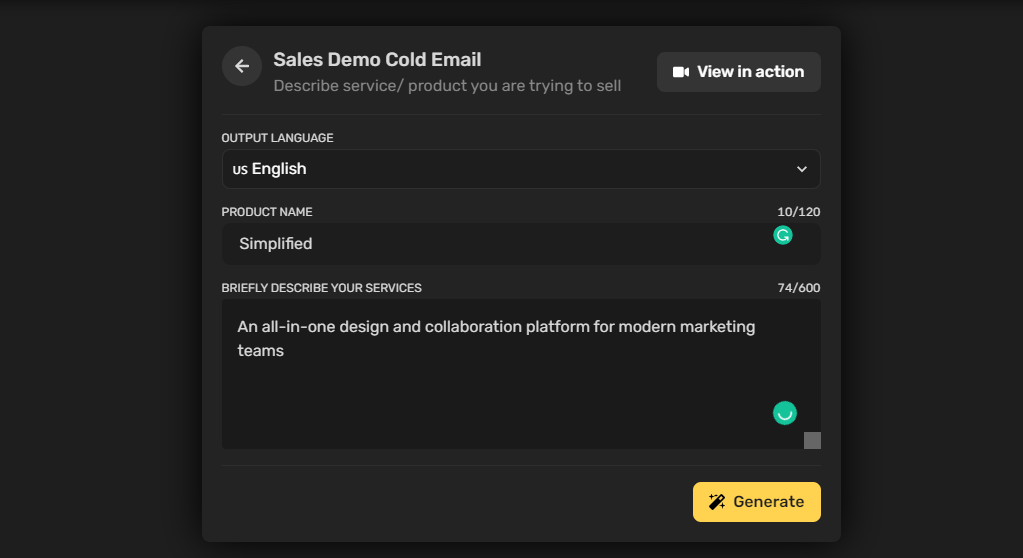 Looking for an easy way to generate cold call emails for your business that will get results? Look no further, because we have just the right tool for you! Simplified's Sales Demo Cold Email is a scalable and faster solution to cold email writing that helps you generate dozens of cold call email templates.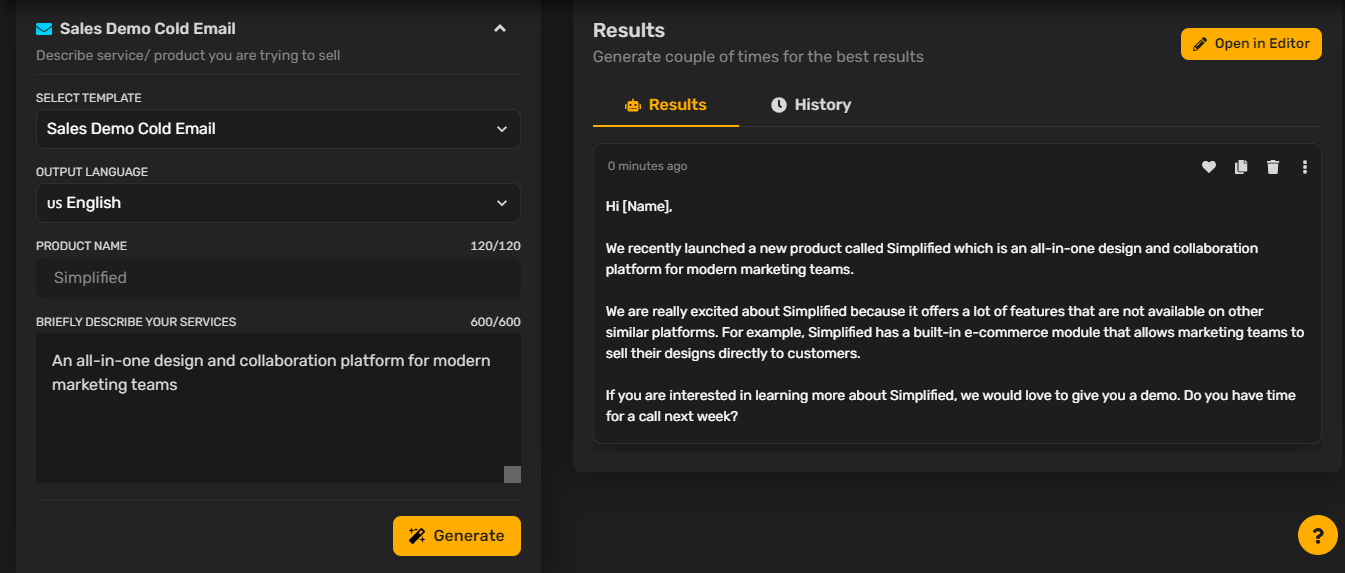 Simplified's Sales Demo Cold Email generator can help you create an effective cold call email.
Your sales demo cold email can make or break your chances of getting in front of a prospective customer. Fortunately, there's a tool that can help you write a great one. All you have to do is enter your product name and describe your services and our generator will work its magic. It's super easy to use, and best of all, it's completely free!