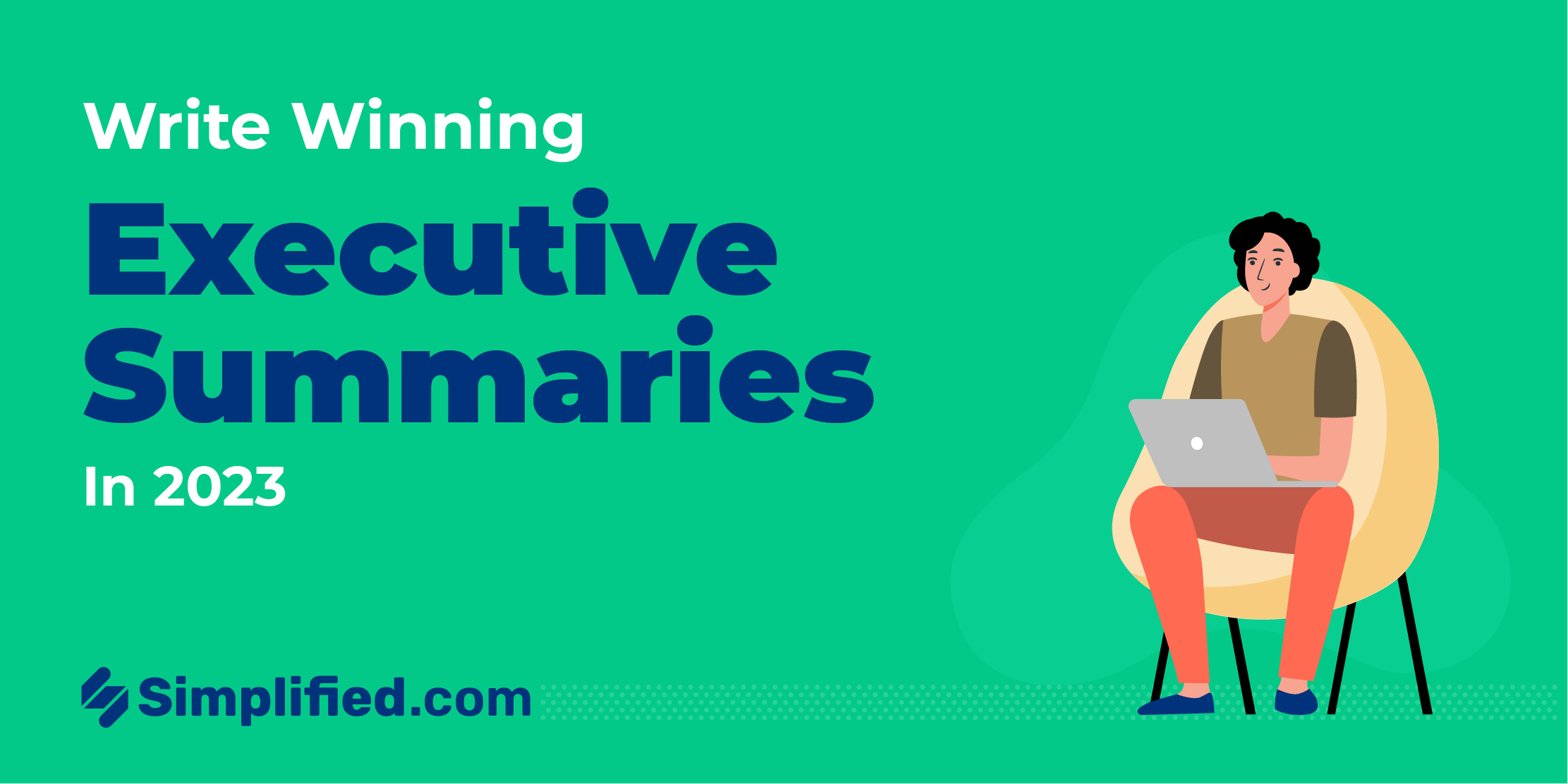 If you have ever gone through project proposals or business plans, you must be aware that these are massive documents that often seem never-ending! This is where executive summaries come into the picture. They are short, brief versions that summarize long reports.
From project plans to business strategies, this blog will guide you on how to write the best executive summaries with examples.
What is an executive summary?
Executive summaries are brief versions of bigger documents like project or investment proposals and business strategies or company plans. These summaries are written to give a glance at critical details of finances, analysis, and other objectives for shareholders, investors, and business advisors.
A condensed statement and executive summaries are designed to highlight the main problems, a brief analysis, the solutions offered, and a conclusion. It is supposed to give investors and executives a quick overview and help them make decisions regarding the project or plan.
Related: Ace Your Next Investor Pitch With Simplified's Hacks
Why are executive summaries critical?
Since executive summaries are given right at the beginning of the document, everyone reads them, which is why they must be on point. They are often the deciding factor in the success of a business pitch or project plan, as they leave a lasting expression on their readers.
For investors and stakeholders who do not have the time to go through large documents, executive summaries are important to stay in the loop with the company's plans.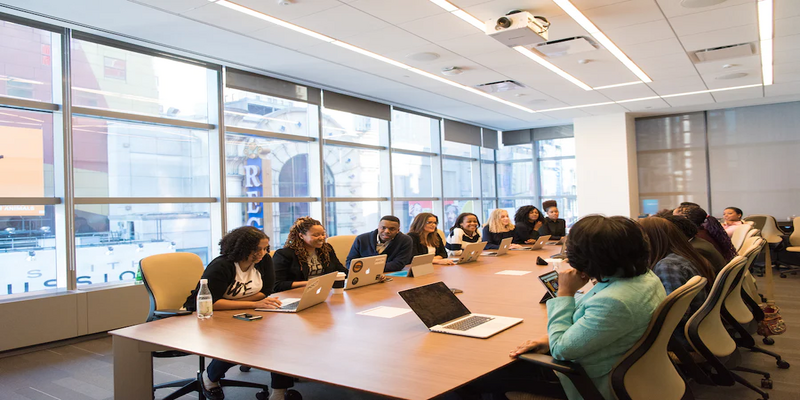 How to write an executive summary that stands out?
There are different ways of writing executive summaries for business proposals, projects, and reports. Here's a template you can use to write a good executive summary. It usually has four parts that cover all the information you need to mention for your investors.
1. Begin by stating the objective
Start your executive summary with why this business plan or proposal is required. Outline the problem and back it up with facts or testimonials.
For different companies, the objective could be different. For instance, your organization might be experiencing a fall in sales, or maybe you identified a new consumer group that could be targeted.
2. Briefly explain your solution
Once you have stated the problem, explain the solution your organization can provide. Make sure that it is convincing enough for the readers to believe in your goal.
Broadly map out what exactly is the objective of your business with a project roadmap and deadlines.
3. Explain why the plan adds value
After laying out the solution, explain how it'll impact the problem and help improve it. Also include the results you are expecting, risks involved, benefits, and targets.
4. Conclusion
After sharing the relevant information and solutions, tie back this to your organization and how it adds value to the solution.
Include the main key takeaways from the plan for the readers, and that's it!
Related: Using Simplified AI To Create A Simple PAS Copywriting Solution for Your Brand
Tips for writing an executive summary with examples
Here are a few pointers that will help you understand how to write an executive summary, irrespective of the type.
1. Length of an executive summary
The perfect length for an executive summary should be somewhere between 5 to 10 percent of the entire report or plan's actual length.
You can also use bulleted points to make it shorter. This helps summarise all details concisely and reduces the effort of going through the document. Example:

2. Language in an executive summary
Your tone of writing may change depending on who your target reader is. However, it is a professional statement that needs to have a formal tone.
The language you use for financial stakeholders will be different from the one you use for software heads. Make sure you use words that are easy to read and quick to understand. Example:
3. Strong introduction for executive summary
Like any good piece of writing, your executive summary must have a strong introduction to catch your reader's attention.
Make sure the first paragraph has a gist of what exactly your organization does and the experience and skills you have to solve problems that are detailed in the proposal. Example:
4. Information to be included in an executive summary
It is really important that your executive summary includes only critical information from your proposal. It's a brief summary and therefore should not include new ideas, solutions, etc.
Talk about what the problem is and then talk about the need for a solution. Once you have done this, you can talk about the solutions offered by your organization and why they should choose your organization.
This helps you stand out from your competitors and builds a level of confidence in investors and stakeholders.
Executive Summary Structure Templates
Here are a few templates for structuring your executive summaries depending on the type.
Business Plan Template
Company description
Product or service offered 
SWOT Analysis
Market and Competitor Analysis
Marketing Plan
Financial Details 
Funding Request
Project Proposal Template
Introduction
About Company
Problem Statement 
Unique Solution
Factual Evidence 
Resources Required 
Financial Benefits 
Competition/Market Analysis
Marketing Plan
Budget Break-Up
Timeline
Team
Conclusions
Report Template
About Company 
Report Objective 
Data break-up 
Analysis 
Findings from analysis 
Suggested Solutions
How to write executive summaries for free with Simplified's AI Writer?
Though they are a blessing to the readers, writing an executive summary is often a difficult task. These documents need to have all the critical information but also need to be interesting enough for readers.
If you don't know where to begin, worry not! Simplified's here to help you. Our AI Writer has several AI templates that will help you write executive summaries from scratch for FREE.
Moreover, since these executive summaries are written for business professionals like investors and managers, they must also be very formal in tone and voice. Simplified's AI Writer lets you choose professional tones and styles of writing too!
All you have to do is enter a brief description of what you need in each section of the summary and let Simplified do its magic! In just a few minutes, you can have your executive summary all ready.
You can even create and save your own executive summary templates for future purposes! Other features available on Simplified:
Write error-free executive summaries with the integrated Grammarly feature
Choose a tone of voice depending on the type of audience who will read
Write plagiarism-free with the inbuilt plagiarism-check tool
25+ languages to write your executive summaries for international investors
Win clients and investors with Simplified's AI Copywriter
Check out Simplified's AI-powered executive summary generator tool and create winning executive summaries that stand out to clients and investors.