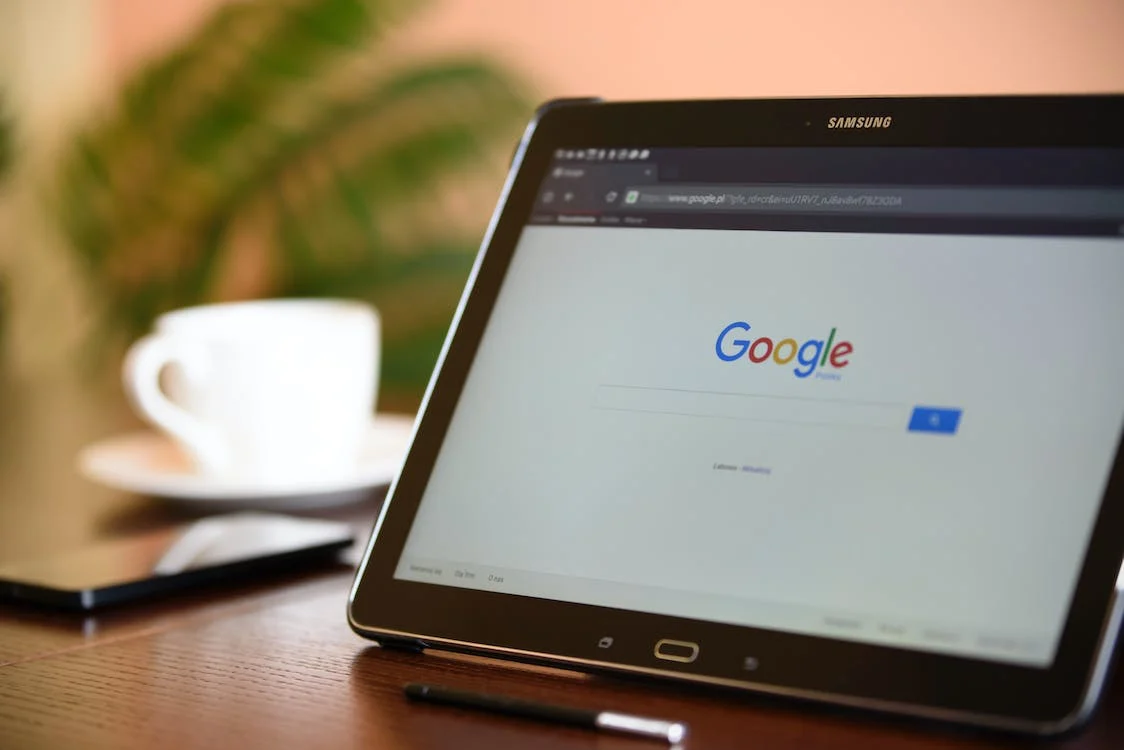 Choosing what to say in your advertising is a crucial part of putting up your campaign, and we're here to help. It might be scary when you're just starting out with Google Ad description to pick the proper words, use the appropriate tone, and share the right facts. 
In this article, we'll explore how to create effective Google advertisements, including tips on how to develop effective ad text and target the right audience.
What is Google Ads?
Originally launched as Google AdWords, Google Ads is a service you can use to promote your business, sell products or services, and increase traffic to your website. Google Ads is a pay-per-click (or PPC) type of advertising service. This means that you, as the advertiser, pay per click on your ad. It also lets you create your own ads and campaigns on a budget to accomplish your advertising goals and target potential customers. In this article, we're going to show you can leverage the power of Google Ads using Google Ads descriptions !
A Google ad consists of three basic parts:
Headline
Display URL
Description
Related: 7 Tips On Creating Awesome Google Ads Headlines
What are Google Ads descriptions?
Google Ads descriptions are an introduction or summary to your product or service, and they are what potential customers will read when they see your Google Ads. These appear under the headline and display URL in your Google Ads.
3 Examples of Google Ads descriptions
Here are some examples of a few sites that are selling different products. As you can see, the Google Ads description appears under the headline and URL and has been highlighted in a red box.
1. For a secondhand car site
2. A shoe company

3. An online shopping site
4. An Online Print Shop
5. Marketing Agency
9 Tips to Write Google Ads Descriptions Effectively
1. Use keywords
Make sure you have a determined set of keywords and that you use them properly. You don't want your keywords to be too vague, as that is less likely to attract attention to Google ads listings. People are usually looking for something specific when they search Google, so using a targeted and specific keyword is going to garner more attention.
2. Recognize your target audience
You must know your audience and their needs in order to produce an effective advertisement.
When and why do customers search for your product or service? Who is your major target market? What do your clients want to get out of doing business with you? Why do your current consumers select your business over other brands?
You can choose the relevant topics, products, services, or offerings to promote in your adverts by responding to questions like these.
Related: 8 Tips To Writing Great Facebook Ads Descriptions + Examples and Free Tool
3. Use emotion to connect
One of the keys to making your Google Ads effective is knowing how to tap into the emotions of your potential customers. Make sure that you include an element of emotion in your Google Ads descriptions to convince customers to click. If your target audience connects with your ad emotionally, you are more likely to see an increase in your conversions and sales from Google ads.
4. Incorporate special characters
You can use special characters like % and $ in your Google Ads descriptions to make them more eye-catching. Using special characters in your description is more likely to attract your customer's attention and make your ad seem interesting. For example:
Now only $10
Use code for 30% off
5. Get the length right
The length of your description can affect how it appears in listings and looks to your readers. Keep in mind that the length of a Google Ads description is limited to a maximum of 90 characters. If your description is too long, it can be less interesting to potential customers, and the full Google ads description may not be displayed.
6. Add a Call to Action (CTA)
The final step to writing an effective Google Ads description is adding a Call to Action (CTA) at the end. This should convince the reader to click on your ad by asking them to take an action. Your Google Ads descriptions should attract the interest of potential customers by letting them know what you can do for them.
Some examples of a CTA:
Shop Now
Order Here
Get Instant Quote
See Pricing
Check Eligibility
Get the Deal
7. Perform tests
Although there are numerous best practices you can use when developing ads, keep in mind that there isn't a one-size-fits-all rule that will ensure your success. Be sure to test out the tips we've provided before implementing them to determine whether it applies to your organization and sector.
To test this, you can develop two distinct advertisements inside the same ad group and compare the performance of the two. Try experimenting with other headlines or alternative offers or promotions, for example. Only test one piece at a time; otherwise, you won't know which aspect to credit for your success.
8. Don't write, talk to your audience!
The fact is, people, like to be addressed directly, so making your Google Ads descriptions conversational will make them more effective. Address your Google Ads to your audience and use the word, 'you', to make potential customers feel like they are being personally addressed.
So how do you make a conversation with your copy? Don't worry, we cover this in our next tip!
9. Leverage Free AI Copywriting Tools
You can do much more than just write a description for Google Ads with Simplified's free AI tool.
It helps you do everything from writing blog outlines, ads, product descriptions, and captions to so much more. The powerful AI-enabled tool offers:
Mistake-free copy with the AI Writer and Grammarly Integration.
Check spelling, grammar, and punctuation instantly as you write Google Ads with the AI copywriter.
Ensure the original Google Ads copy with the plagiarism checker.
Properly credit sources or change content as you use our AI text generator.
Time to Generate Unique, Mistake-free Google Ads Copy
With our free AI copywriter, you can choose from over 50 templates to write any type of marketing copy you desire. Generate text in 10+ tones and 30+ languages with the AI Writer to reach broader audiences.