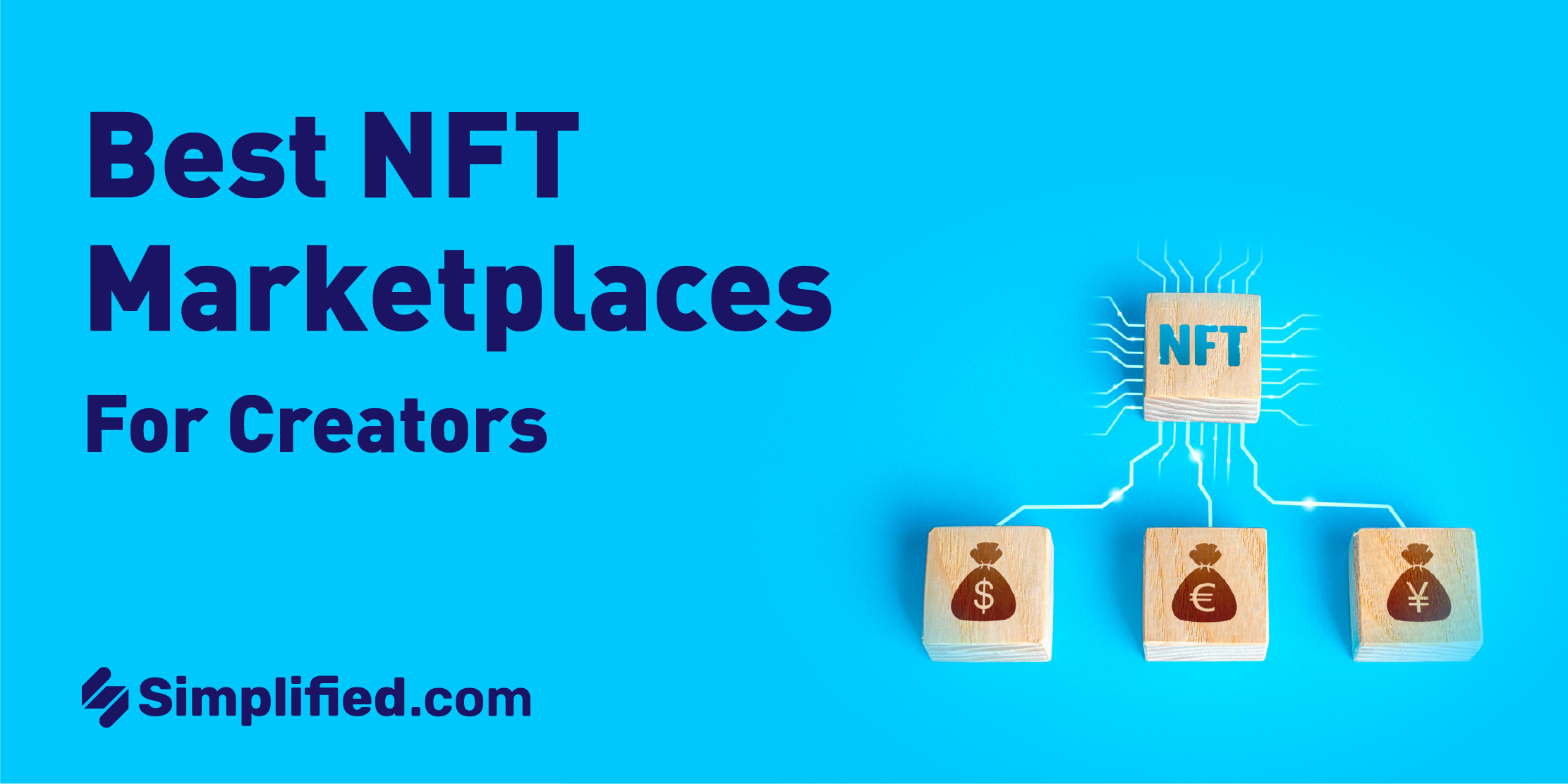 In the last couple of years, the internet has seen a boom in the popularity of NFTs. If you are an artist or a creator, NFTs are the best way to buy or sell digital assets and make a profit from your creations. From music to art to creating a virtual universe, NFTs will let you explore your creativity without any limits.
As a creator, you might be confused as to which NFT market should you trade in. With multiple marketplaces, you must choose a market that is specialized or has a niche which matches your art. In this blog, we'll take you through the best NFT marketplaces out there that you can explore.
Before we learn more about these marketplaces, if you don't know what NFTs are, let's understand what Non-Fungible Tokens are.
What are NFTs?
Non-Fungible Tokens, or NFTs, are currently the next big thing in the concurrency world. Nearly every single business or affluent businessman aspires to create their own NFT. These tokens can have a wide range of values. While some NFTs are of no value, a few of them end up being valued for millions of dollars.
NFTs are unique trade cards that cannot be reproduced or duplicated. They are exclusive. Therefore, if you exchange one card for another, the card you receive in return will be different. This card will therefore have a different value too. Trading in NFTs is betting on their value and taking risks in the market.
From 100 sales per week in 2017 to 15,000 or possibly 50,000 in 2022, NFT's weekly sales volume has soared. As creators, these NFTs or AI art could help you make big bucks and popularise your art.
What is an NFT Marketplace?
An NFT marketplace is essentially a virtual marketplace that lets creators across the internet create their NFTs and buy or sell them.
Like any other e-commerce site, this marketplace works as a digital platform and uses digital modes of payment for making purchases or sales.
Now that you know what NFTs and NFT marketplaces are, let's check out the best platforms to buy and sell NFTs.
Top NFT Marketplaces
Due to the expansion of numerous NFT markets, it's simple for artists today to sell their digital works. We've compiled all of the information and evaluated the best NFT marketplaces that will meet your needs
1. OpenSea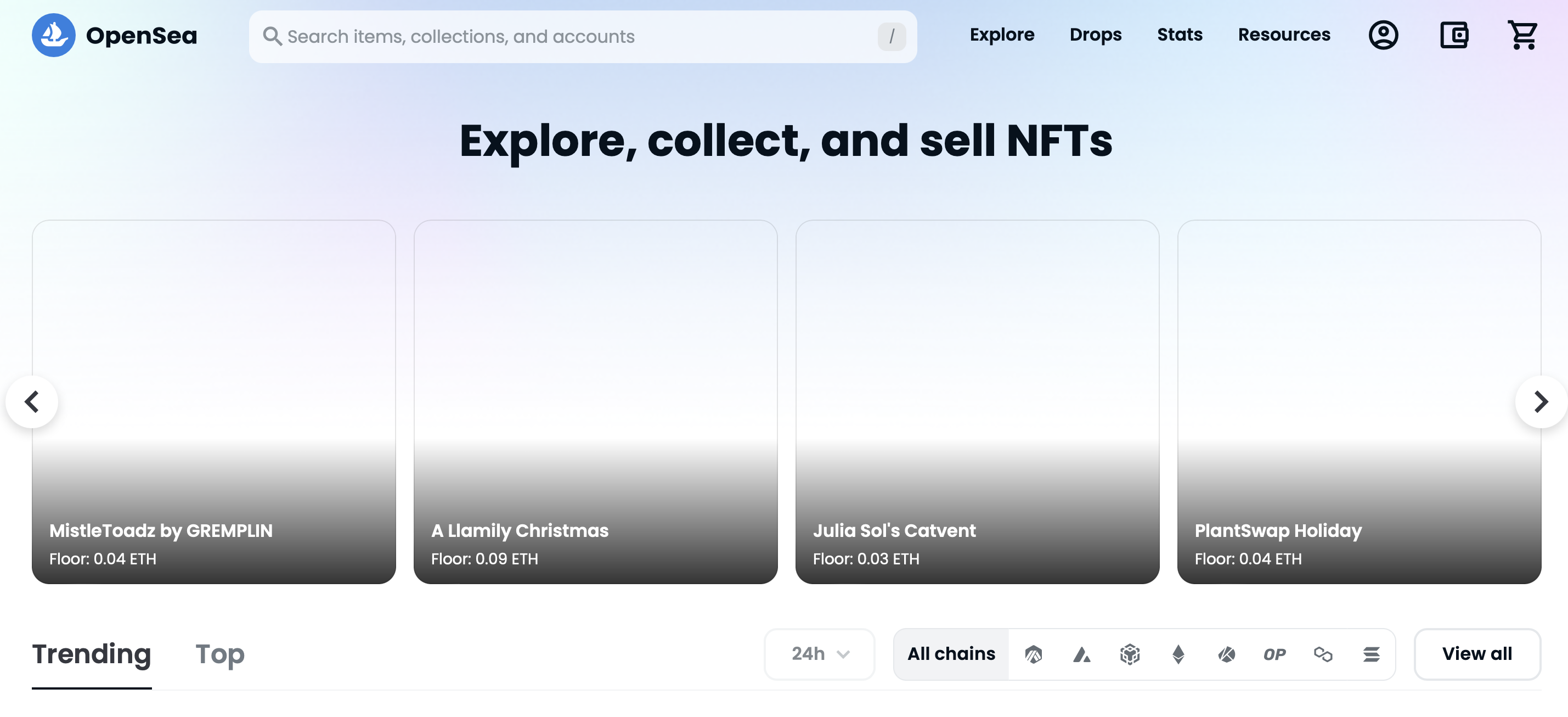 One of the most well-known and widely used NFT platforms is OpenSea. It's also one of the most diverse, with NFTs ranging from art to music, photography, and collectibles. Many consider OpenSea to be the best NFT marketplace for artists, comparing it to Amazon.
It accepts payment in over 150 different cryptocurrencies. And OpenSea is simple to use — you can begin minting, selling, and exploring in minutes.
2. Rarible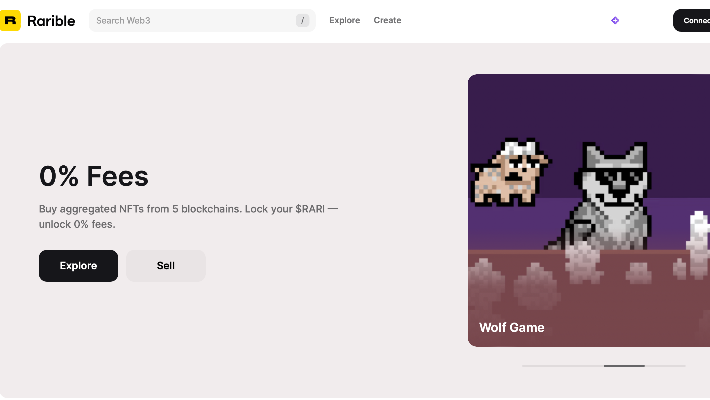 Rarible is one of the best NFT marketplaces in the industry because of its highly adaptable asset-minting ability. The interactive and simple user interface of the platform is another great feature. Moreover, it's a community-driven platform and promotes decentralization.
The NFT creators' royalty grant enables creators to set a fraction for future sales and automatically collect it by issuing a token. For example, if a piece of digital art has a 10% royalty mentioned, the artist will get 10% of all proceeding sales of that work.
It has partnered with successful brands like Adobe to create unique NFTs and secure artists' works. And so, to ensure the promise of digital scarcity, Adobe is beta testing a new feature that will help verify authenticity.
3. Decentraland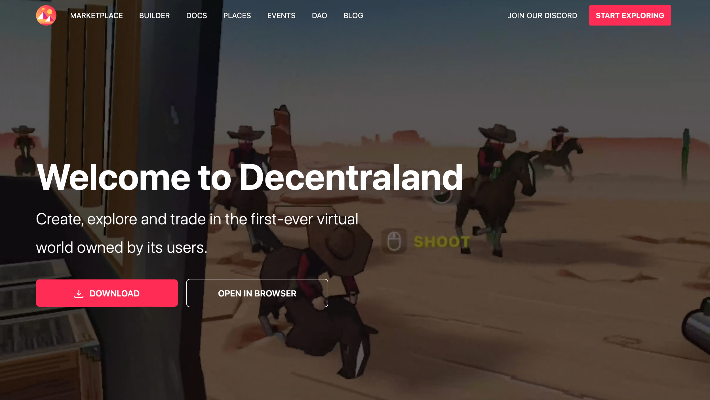 Decentraland was created in 2020 with the primary goal of giving NFT artists and innovators complete ownership. Users' views are increasingly heard on the marketplace, particularly when it comes to land auctions, policy revisions, and NFT contracts.
Because all assets are held within a smart contract based on Ethereum, Decentraland is regarded as one of the safest and best NFT marketplaces.
4. Nifty Gateway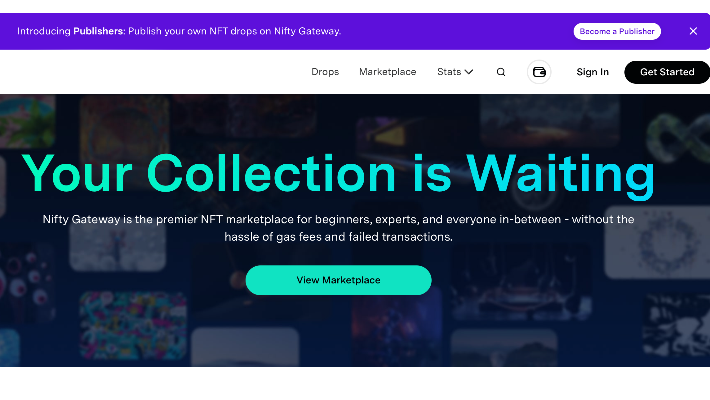 Nifty Gateway has helped some of the most well-known digital artists, like Beeple and singer/musician Grimes sell their original works. It's backed by Gemini, a cryptocurrency exchange. And the NFTs on this art curation platform are appropriately called Nifties.
Nifty Gateway hosts any NFTs acquired, which means the NFTs aren't held in your wallet but rather by Nifty Gateway and Gemini. This may not suit NFT collectors who like greater freedom in their art investments.
5. Binance NFT
Binance is one of the most popular cryptocurrency exchanges, and its Binance NFT marketplace is quickly growing. The Binance NFT marketplace, which is powered by the Binance blockchain and community, offers the greatest liquidity platform for users to create and trade NFTs. As a result, Binance NFT is regarded as one of the most future-proof NFT exchanges.
Because it offers exclusive collaborations and events, it's no wonder we put it on our list of best NFT marketplaces. Accessing the marketplace is significantly easier if you have Binance tokens (BNB). But you'll also be able to bid in ETH (Ethereum), BNB (Binance Coin), and BUSD (collateralized by US Dollars).
Related: The 10 Best NFT Art Generators For Making Your Own Digital Art
6. NBA Top Shot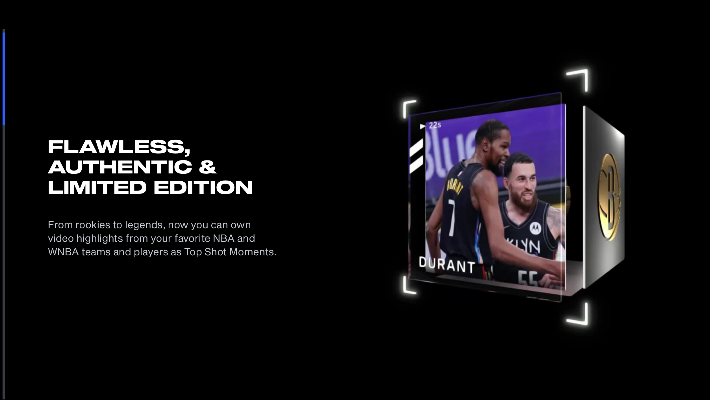 NBA Top Shot is an NBA-themed NFT marketplace that sells some of the most valuable NFTs in the marketplace. It features a unique set of drops that typically occur twice a month during the NBA season.
While it does not enable users to mint NFTs directly, it does allow them to purchase and trade. They are growing at a phenomenal rate, with its market capitalization at around 1.9 billion dollars.
7. Pexagy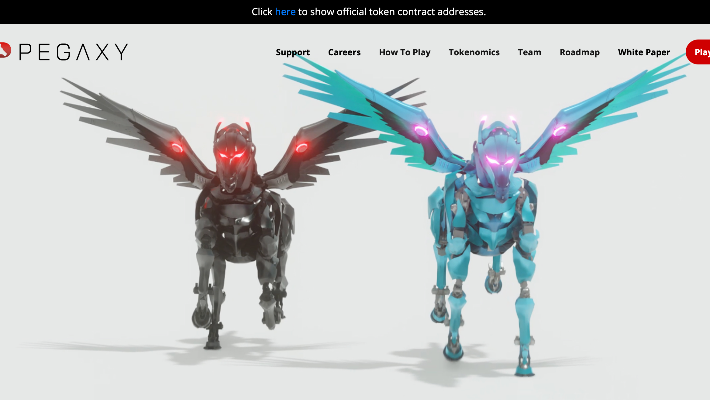 Pexagy is one of the best NFT marketplaces that drew the attention of NFT enthusiasts almost immediately upon inception. It's a play-to-earn digital game that allows players to earn money by buying and racing a horse (Pega).
Players race against 11 other Pegas for a spot in the top three. Wind, water, fire, speed, and other elements are randomly assigned to each race. Players must place in the top three using clever improvements, food, and skill to acquire the platform's utility token, VIS (Vigorus).
Players may breed, rent, sell, and race their Pega to earn VIS tokens in the game. It allows teams to form big guilds, offers scholarships, and even allow single players to earn in-game tokens by racing every day. Therefore, this concept has shown to be a smart long-term economic approach for developing an NFT/Blockchain-based game.
8. Jupiter Meta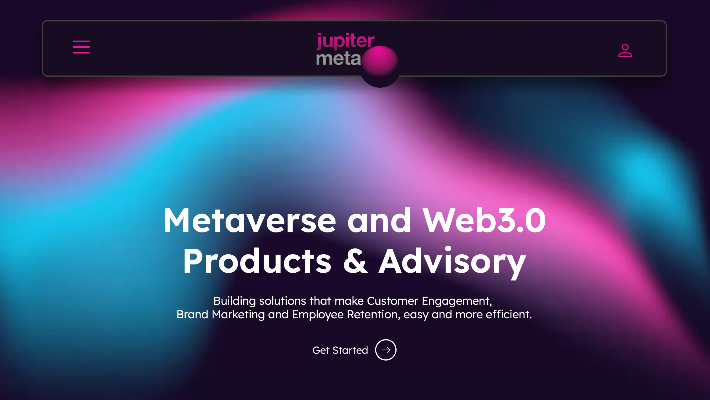 Jupiter Meta is a Chennai-based NFT marketplace for India. It is a cutting-edge market that places a strong emphasis on making each user's metaverse experience unique using games, music, and movies.
It is presently working on the "Singara Chennai" interactive digital NFT project, which aims to highlight famous places and things in Chennai. Places, cuisine, holy places, beaches, and other background components are juxtaposed with items from the foreground that reflect the history, present, and future.
It offers specialized services and set costs. Level 1 Rubix blockchain technology supports its $0 gas fee.
9. Blur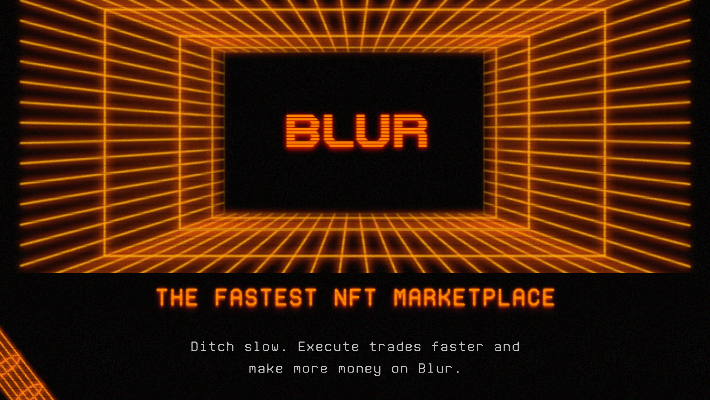 On October 19, 2022, Blur, an NFT marketplace and aggregator, was introduced. Users can purchase NFTs as well as compare NFTs across markets and manage portfolios using powerful analytics. According to the VC-backed online market, consumers may scan and snipe NFTs 10x faster compared to other platforms.
Investing in NFTs
The best place to begin if you wish to purchase digital assets, antiques, or art is an NFT marketplace. Make sure to choose the best NFT marketplace that satisfies your needs for purchasing and holding, depending on the type of NFT you want and the cryptocurrency you may use for transactions.
There is a chance that the value of some NFTs could soar, but there are no guarantees. Similar to tangible art and collectibles, the value fluctuates and is determined by factors like uniqueness and the name of the person who made it. Before you begin, take into account your whole investment strategy, net worth, and timeframe.
Whether you are a creator or just an NFT enthusiast, if you are looking for a platform that will help you create NFTs, Simplified can help you out.
A super interactive and user-friendly platform, Simplified has interesting design tools that you can explore to create designs from scratch. Check out their FREE AI text-to-image generator and create unique and cool NFTs like never before!