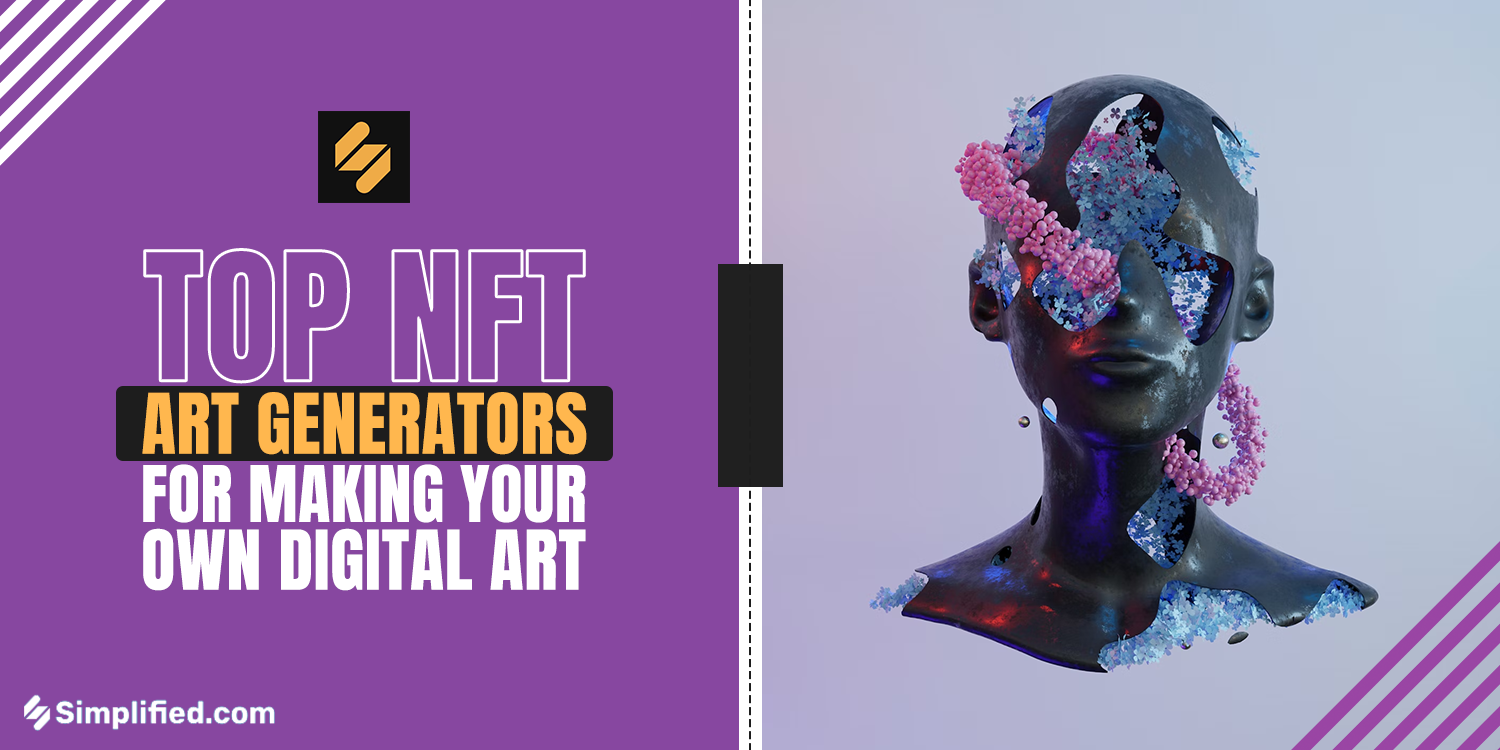 The past year has seen an explosion in the popularity of NFTs. NFTs, or non-fungible tokens, are digital assets that are unique and cannot be replicated. They're often used to represent ownership of digital art, but they can also be used for other things like video games, collectibles, and more.
Making your own NFT-based art is a great way to get started in the world of digital art. (Not to mention an opportunity to make money!) Luckily, there are several different NFT artwork generators out there to help you get started. In this blog, we'll share 10 of the best NFT art generators that you can use to create your own digital art.
10 Best NFT Art Generators
1. Simplified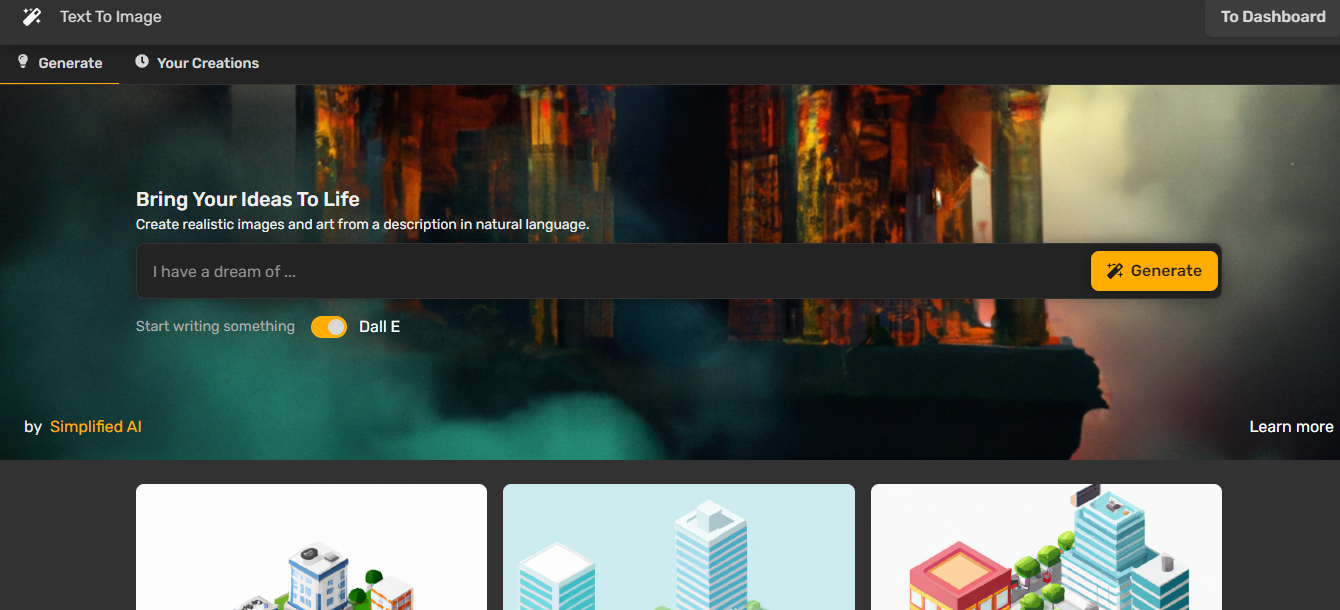 Simplified is an all-in-one platform (the first of its kind) that allows you to write, design, create videos, and manage your social media in one space. And with our text-to-image AI tool, making incredible NFT art is a piece of cake.
Simplified's text-to-image generator creates images completely from scratch using the Dall-E and Stable Diffusion technologies. This means you can literally type any command, and it will generate realistic images! What sets us apart from the other NFT artwork generators on this list is that we provide an all-in-one app. Meaning in addition to letting you generate an image from a textual description, you can also use Simplified to create blog posts, schedule social media posts, and collaborate with teams.
Pros:
Very-beginner friendly
All-in-one tool that helps with writing, design, social media management, team collaboration
10 free credits to start with
Tons of custom editing options are available
Very fast
Cons:
2. Hotpot AI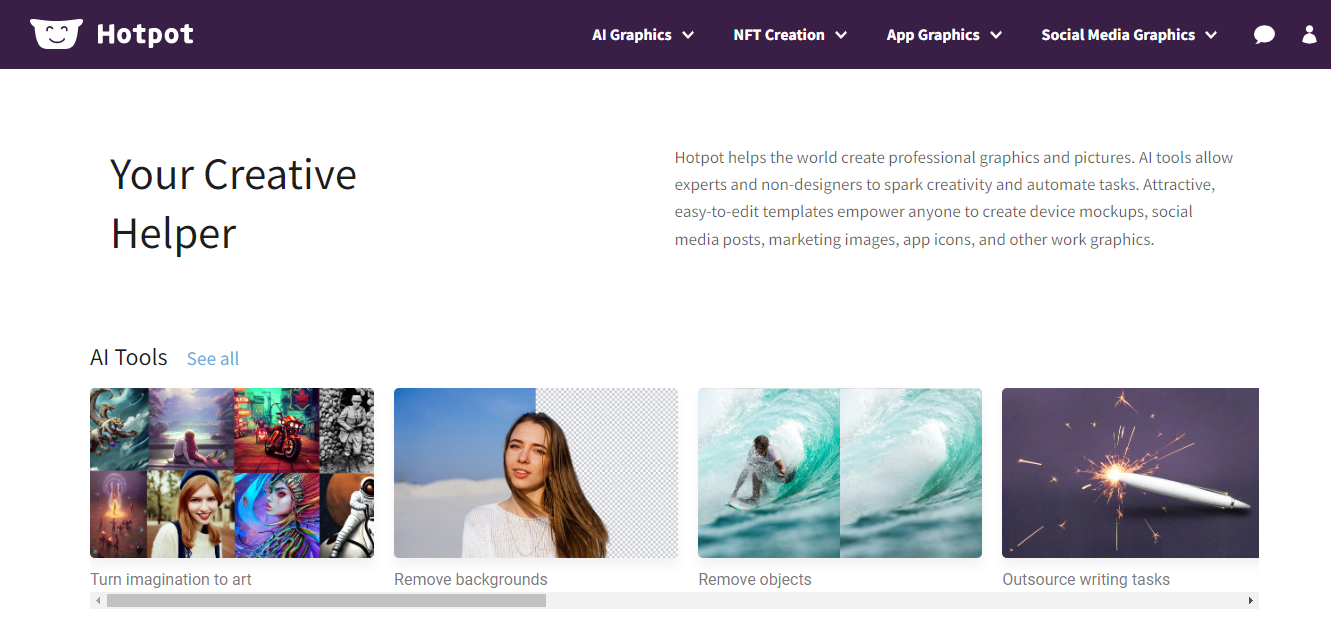 Powered by the latest AI technology, Hotpot AI is another popular NFT art generator. With this AI NFT generator, you have the option of using both visual input and text instructions to generate the best digital artwork for you. A great feature of this generator is that it allows you to make NFTs unique by applying custom styles and effects.
Pros:
Bulk creation
Makes NFT collections
Provides useful tools like the NFT sharpener
Cons:
Credits are required to access all features
The quality of the outputs needs improvement
3. NFT Creator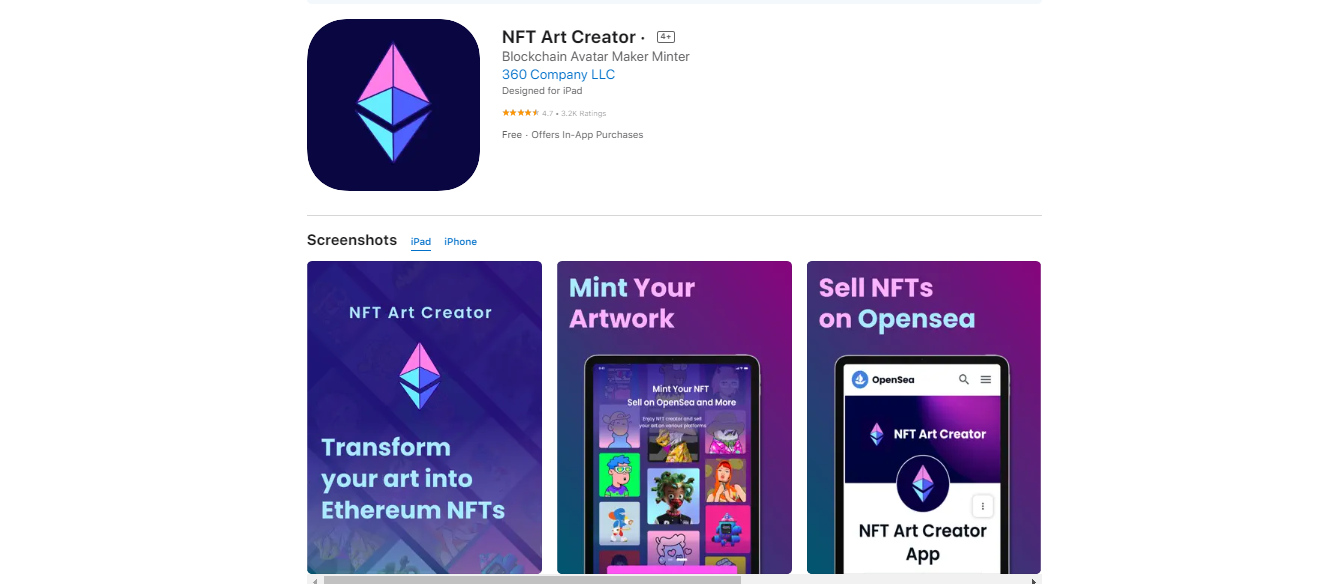 NFT Creator is an Ethereum NFT creator and art maker tool that allows you to turn your images into futuristic artwork with the use of digital themes. This tool has many collections and designs, and what's more, you can add cool filters, fonts, graphics, and backgrounds to customize your photos.
Pros:
Easy to use, with no design or editing experience is required
Over 1000 backgrounds and 100 filters are available
Cons:
Available only on iOS devices
Too many ads
4. UniqMyNFT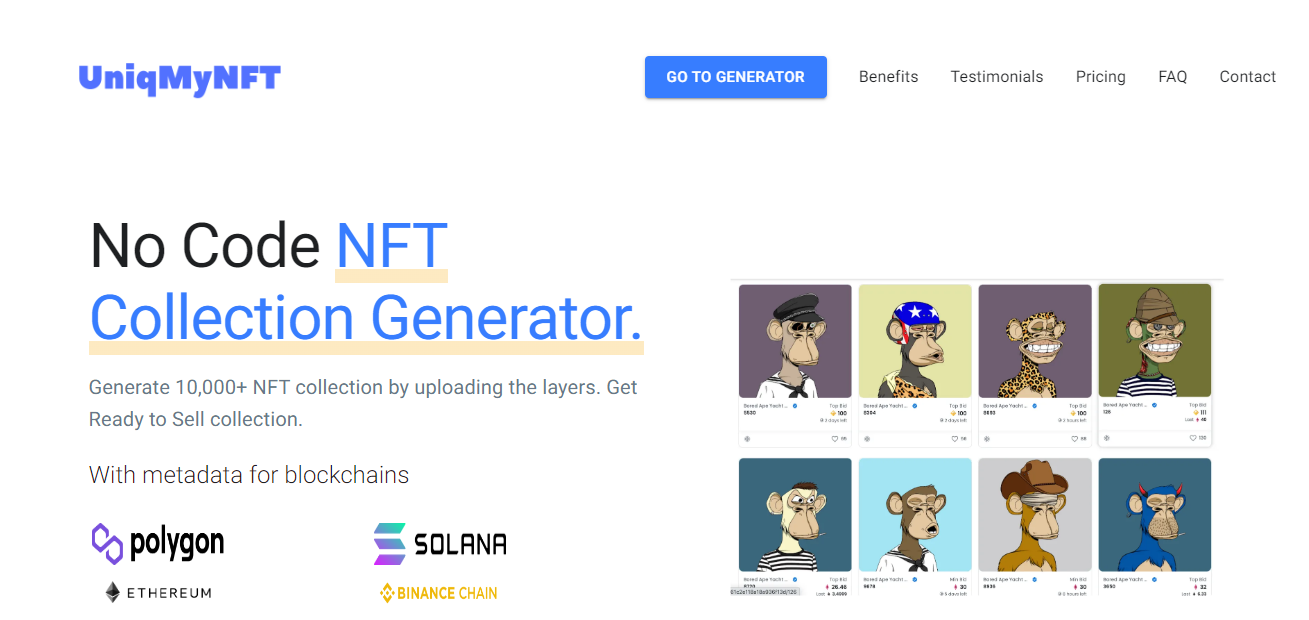 With UniqMyNFT, you don't need to be a master coder to create your NFTs. This NFT art generator has a simple user interface, and you can generate NFT collections in no time. UniqMyNFT automatically generates metadata and supports some of the best NFT marketplaces like Raible and Magic Eden.
Pros:
No coding needed
Fast
Generates metadata compatible with Ethereum, Solana & Binance Blockchain
Creates collections of over 10,000 NFTs
Cons:
5. NightCafe Creator
Want to create amazing code-free NFT art in a jiffy? Then you won't go wrong using NightCafe Creator. NightCafe Creator uses multiple advanced machine learning algorithms to create high-resolution NFT artwork. You can either use photos or create your NFTs using text prompts. NightCafe also allows you to create hundreds of NFT artworks in minutes with the"bulk create" mode.
Pros:
Bulk creation
Compatible with desktop and mobile
Unique creation tools for mixing and blending multiple styles
Many NFT creation tools and filters are available
Cons:
Limited free version
Can be buggy sometimes
6. Appypie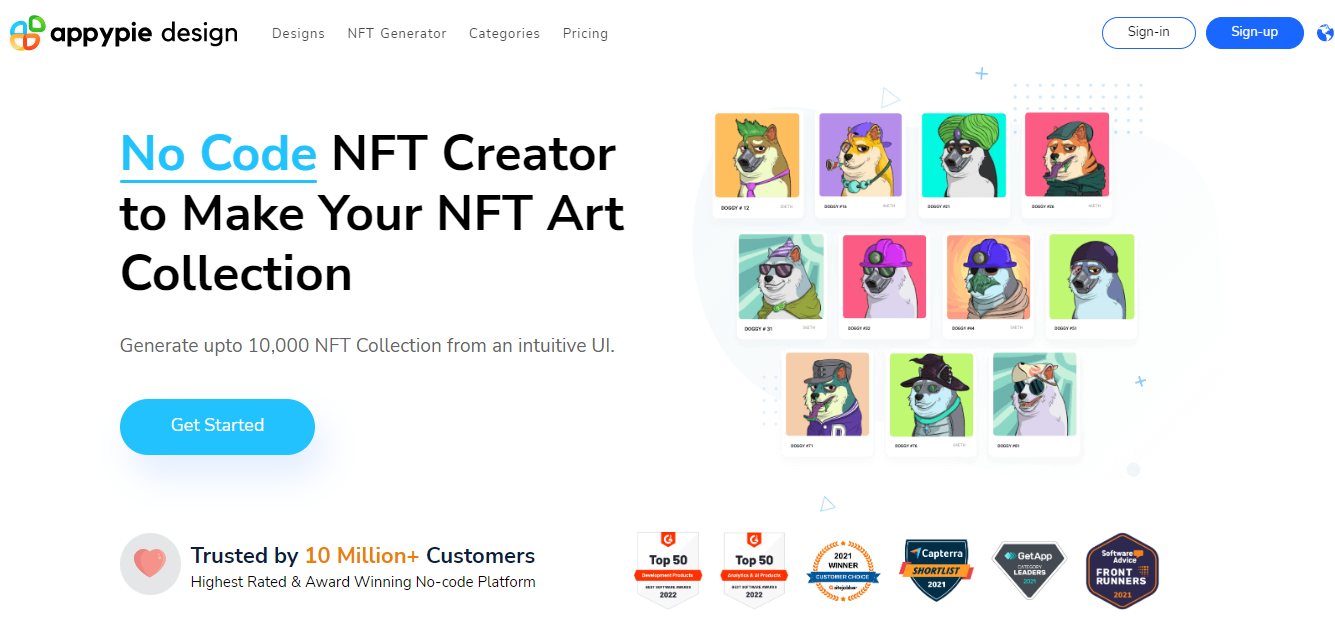 7. Onemint NFT Art Generator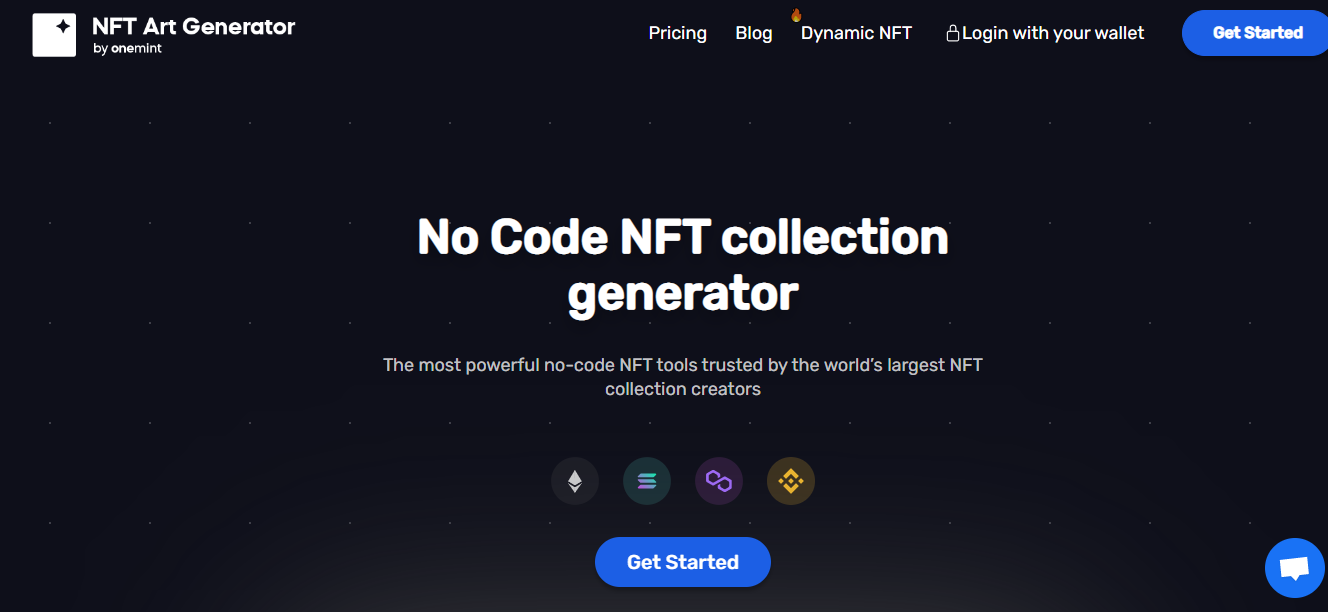 NFT Art Generator makes it easy for you to generate NFT artwork and deploy them to a blockchain — with no coding experience necessary. NFT Art Generator supports image, GIF, and video formats and allows you to create multilayered images and build entire generative NFT collections. Overall, this is a very easy-to-use NFT artwork generator.
Pros:
Generation of collections
No registration needed
Automatically generates metadata compatible with Ethereum and Solana Blockchain
Unlimited previews
Cons:
Pricey premium plan
Limited free use
Watermark with the free version
8. SketchAR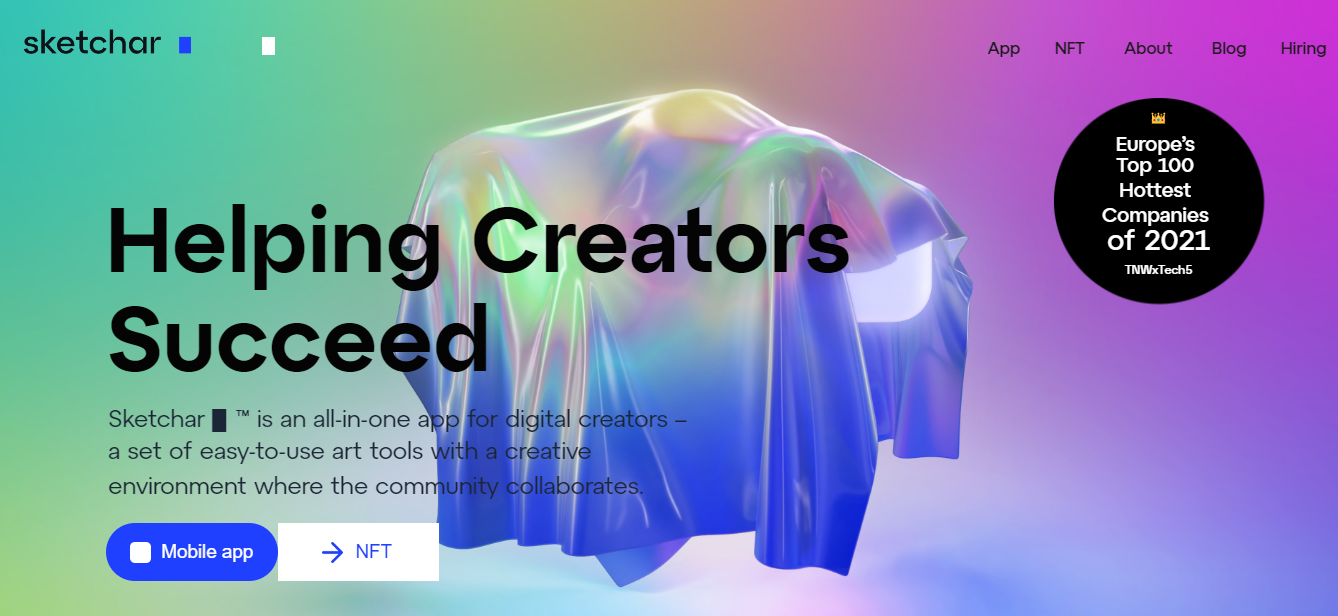 SketchAR uses powerful augmented reality technology that allows you to convert digital art and photos into AI NFT. One great thing about this NFT art generator is that it has an active social community for users to share their ideas and work. SketchAR also offers tons of step-by-step tutorials that'll help to improve your artistic skills.
Pros:
Automatically submits AI NFT artwork to NFT marketplaces
Beginner friendly
Free courses
Cons:
Limited free use
Not many accessible templates to choose from
Images tend to be dark
9. Fotor NFT Creator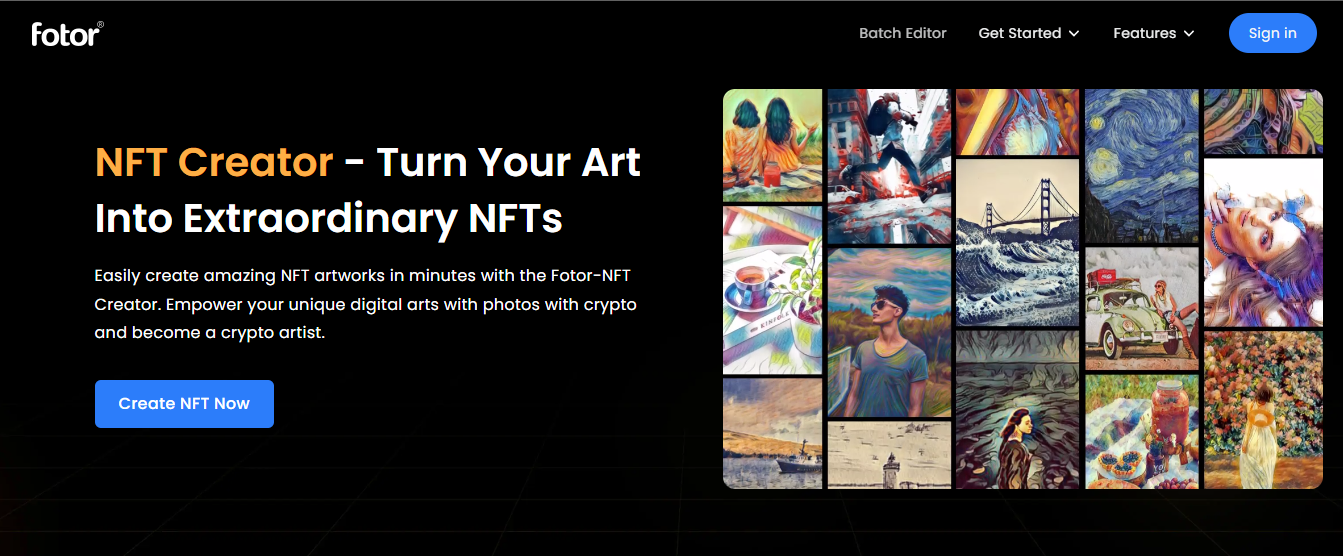 Fotor is an all-in-one photo editor, and with its NFT Creator, you can create your very own NFT digital art without a hassle. All you have to do is upload your image, add your favorite art effect style, and allow the NFT art generator to do the rest. Fotor also converts abstract art into NFT-style art.
Pros:
Tons of designs, filters, art styles, and editing options to choose from
No registration is needed for basic art effects
Simple learning curve
Free editing tools
Cons:
No automatic saving feature
Can be buggy at times
10. Bueno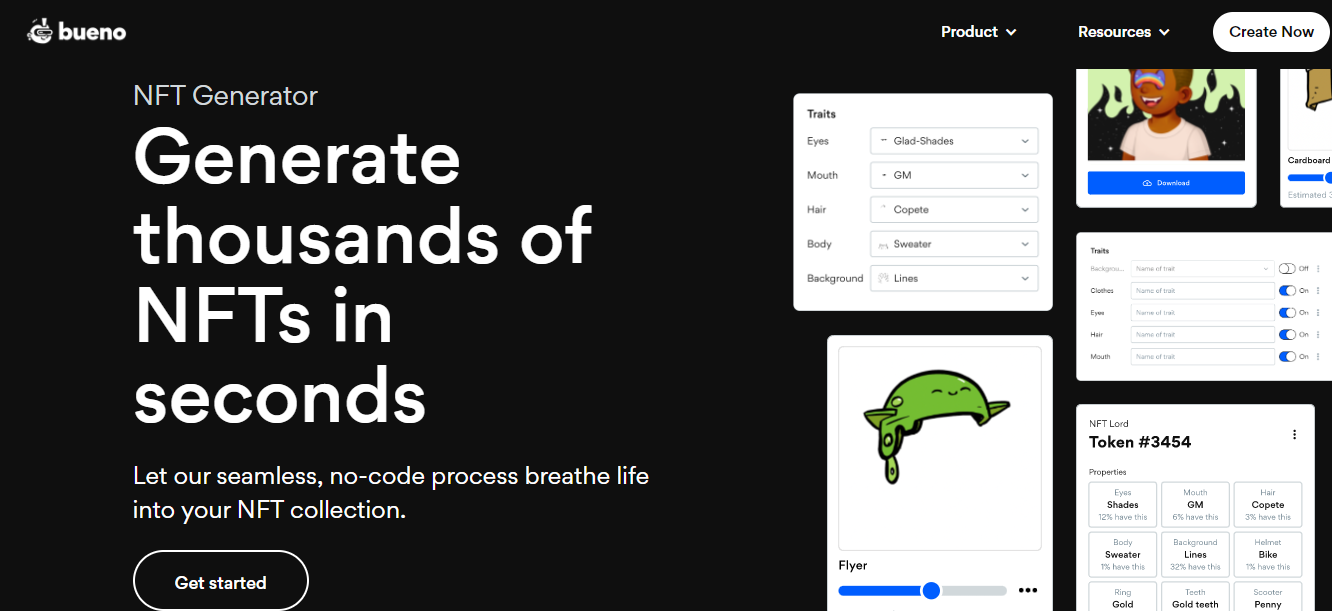 Bueno is a very beginner-friendly NFT art generator, as it has video tutorials and explanations to help guide newbies along the way. The NFT artwork creation process is easy — just upload layers, control rarity, preview, and export your NFT art and metadata! Bueno has a Microverse platform that allows you to bring your NFTs to life in a 2D world.
Pros:
Unlimited previews
Good for beginners
Group collaboration feature
Cons:
Limited on some blockchains
Frequently Asked Questions About NFT Art
1. How to Make Generative Art NFT
Generative art is a type of art that is created using a set of rules or algorithms. This type of art can be made using a variety of different mediums, including painting, sculpture, digital art, and more.
To create a generative art NFT, you'll need to run a code, and then create a set of images and add a set of rules to the code. Automatically, the algorithm creates the base NFT artwork by randomly combining the images or patterns based on the rules you set.
2. What is the Best Program to Create NFT Art?
As you know, several awesome programs can be used to create NFT art, but we recommend Simplified AI. It has a versatile program with tons of unique features that you need to create high-quality NFT art.
3. Can You Sell AI-Generated Art as NFT?
Yes, you can! You can sell your AI-generated art on NFT marketplaces like OpenSea. However, you must ensure the artwork you're selling is original to avoid copyright infringement.
There are many different NFT art generators to use these days. All with their specific highlights and speaker. You simply have to give each of these NFT art generators a try and see which one works best for you. And you can start with Simplified, as it not only provides advanced text-to-image technology but many other AI art generation tools to help you create unique NFT art and do much more.