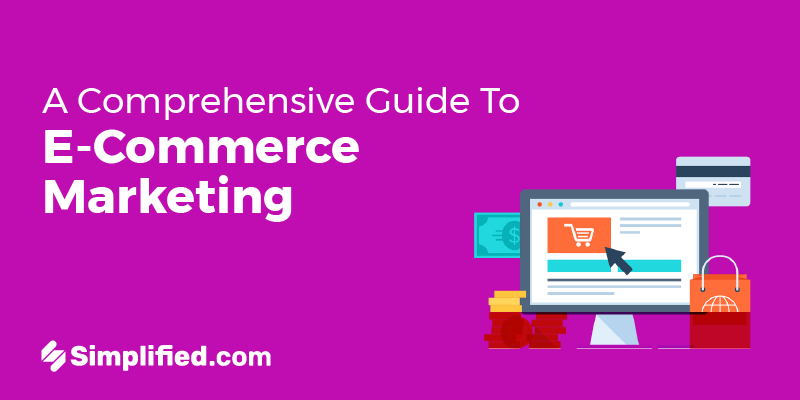 When done correctly, E-commerce marketing can be a fantastic way to reach new customers and grow your business. In fact, according to a report by eMarketer, global E-commerce sales are expected to reach $6.51 trillion by 2023!
With such a huge opportunity for growth, it's important to ensure that your E-commerce marketing strategy is on point. One model that can be incredibly helpful in planning and executing your E-commerce marketing strategy is the AIDA model. AIDA is an acronym that stands for Attention, Interest, Desire, and Action.
The model suggests that potential customers must be aware of a company and its offerings (Awareness), be interested in what the company has to offer (Interest), desire the company's products or services (Desire), and be motivated to take action (Action). By doing so, businesses can ensure that they meet customers' needs at each stage and ultimately drive sales.
If you are looking to improve your e-commerce marketing in 2023, then read on to find out how you can use the AIDA framework to your advantage!
A – Awareness (spreading your word)
Psychologically researched, this model will tap into buyers' cognitive stage
As the first stage of the AIDA model, awareness refers to the consumer's ability to recognize that a product or service can fulfill a need or want. In order for a consumer to purchase a product, they must first be aware that it exists and that it has the ability to meet their needs.
There are a variety of ways that companies can generate awareness for their products, including advertising, public relations, and word-of-mouth marketing. In the age of the internet, e-commerce companies also have the ability to generate awareness for their products through online channels, such as search engine optimization and social media marketing.
As we move into 2023, it is important for e-commerce companies to focus on generating awareness for their products through all channels, both online and offline. By doing so, they will be able to reach the largest audience possible and increase their chances of making a sale.
It's similar to how creating a social media account for your business will not help people discover what you have to offer!
"Nearly half (48 percent) of online shoppers simply head straight to a large e-commerce marketplace. – Oberlo
Running advertisements
PR marketing campaigns
SEO blog marketing
Instagram & Facebook Hashtags for engagement
Influencer promotions
These are just some of the many things e-commerce websites incorporate in their marketing strategies for awareness-spreading.
I – Interest (building through products)
Designing an interactive and minimal design can help your audience find items that they truly like!
Once your word is out, your next step in marketing is to be able to prove to your audience how you are well-equipped for their product needs.
This is exactly the idea of interest in the AIDA Model – you retain your customers by providing them with a source of trust.
A good way of doing this is through:
Giveaways
Email newsletters
Trial plans
Free samples and delivery
Sharing customer ratings and testimonials
Not sure how to create engaging designs and graphics? Visit Simplified templates collection to design your marketing assets. Our workspace has all sorts of templates including instagram branding posts, blog posts, youtube thumbnails, and social media ad templates at no cost!
Related: 13 Steps to Execute an Inbound Marketing Strategy to Grow Your Business in 2023
D – Desire (turning like into want)
Messages on your e-commerce website starting with "Be The First…" can add customer value and encouragement
So far, we know that the people you have gathered into your e-commerce marketing funnel are the ones who are interested in your products. The 'Desire' stage takes it one step ahead and helps you communicate your brand identity and personality to this audience.
Prove your worth: Firstly, show people how your voice perfectly overlaps what they are looking for.
Engage: Communicate with them at every step of the sales journey. This can include website chat boxes, feedbacks, social media comments and DM marketing.
Standing out: Making people feel exclusive about their knowledge of your platform encourages retention. Make use of invite-only events, loyalty-based rewards, referrals etc.
And Finally, A – Action
Try inviting your potential customers to join your email audience by offering a First Purchase discount!
Action in the AIDA model refers to the steps you take to move a customer from awareness to interest, and finally to desire. Once the customer has desired your product or service, they will take action and make a purchase.
CTA (Call-To-Action) words for example: "Special Sale Now!", "Hurry!" or "Limited Period Offer" are some of the most common examples of links that get people to visit your desired landing pages.
Therefore, use your platforms to the fullest, even if it's an email newsletter or a social media post. These help people find their way to your product placement on an e-commerce website.
Related: Master Email Marketing with these Quick Tips
Get Your Ecommerce Marketing On Track With Simplified AI Copywriting
Get more eyes on your products with AI-generated copy that increases conversions. Simplified's platform takes the guesswork out of creating effective e-commerce marketing content in just a fraction of a second. With Simplified, businesses can get help creating high-quality and informative content for their websites, blogs, and social media pages. Is it worth waiting? Use Simplified's AI copywriting templates to create content that engages and converts visitors into sales without breaking the bank!