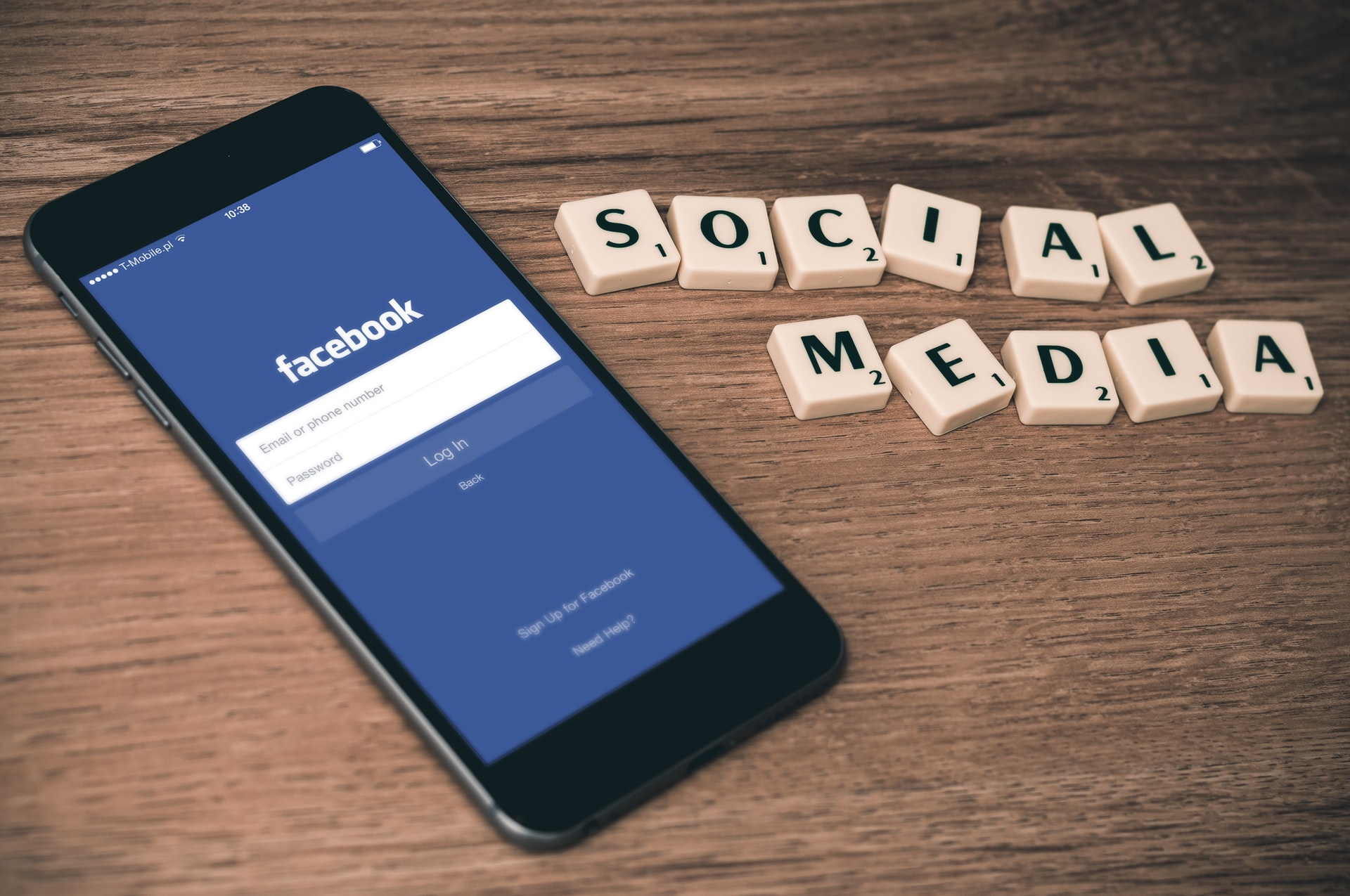 With over 2.7 billion monthly active users, Facebook marketing is a way for small businesses to reach a wider audience base. If you're sweating about how to create a business account on Facebook, we've got good news for you. Facebook has recently made this process a whole lot easier!
Here at Simplified, we've broken the process down into five, well, simple steps. But before we jump in, here are a couple of common questions about Facebook business pages:
Why create a Facebook Business Page?
A Facebook business page is essentially your brand or organization's "real estate" on Facebook. It's a great way to share up-to-date information about your brand or business without spending a lot of time and money building a website. With such a broad user base of its own, Facebook can help you connect with your target audience, no matter who your ideal customer is.
Is it worth creating a business account on Facebook in 2021?
Absolutely! Despite the increasing popularity of platforms like TikTok and Instagram, Facebook is still growing. It currently has over 2.7 billion active users. And with the integration of Facebook, Instagram, and Whatsapp for Business, it's still one of the most powerful social media outlets globally.
Facebook recently changed its name to Meta. But the one thing that's not changing is how much value a Facebook business account has to offer. Setting up a Facebook business page has several main advantages. It can help you find new ways to connect with your audience, sell products, maximize your online presence, and more. We don't want you missing out on anything! So, we're here to tell you how to create a business account on Facebook.
How to create a business account on Facebook in 5 steps
To get you started, you'll need to log into your personal profile. Once you're logged in, follow these 5 steps to get your Facebook Business Page up and running.
Step 1: Create a Page
There are two ways you can go about doing this:
Click the menu next to your profile icon in the top right of your screen. Then toggle down to "Page", which comes under "Create."
Click "Pages" on the left dropdown menu, which will take you to a screen that lists all of your pages. From here, click on "Create New Page." You can also request to change the name of your Page. But there's no guarantee that Facebook will approve the request.
Step 2: Personalize your Page (This is your time to shine!)

Page name. After you choose 'Business or brand,' you'll be asked for your Page name. Use the name that most people would use to search for you (if you're a public figure) or your organization.
Categories. Select three categories that best describe what your Facebook business page is about. You can choose categories for your business from the suggested options. For example, if you're a baker, type 'baker' into the search bar and tap Baker in the search results. Even though you can change the category of your Facebook Page later on, try to get this right from the start.
Description. Write a brief description of your Page (under 255 characters). This is the place to let people know what your business does/sells. The more information you provide, the easier it is for Facebook users to find your business. Next click "Create Page" to publish your Page.
As you update your details on the left side of the screen, the right side will show you a preview of your Page.
Every time you add something, click "Save" in the bottom left.
Upload a profile picture and a cover photo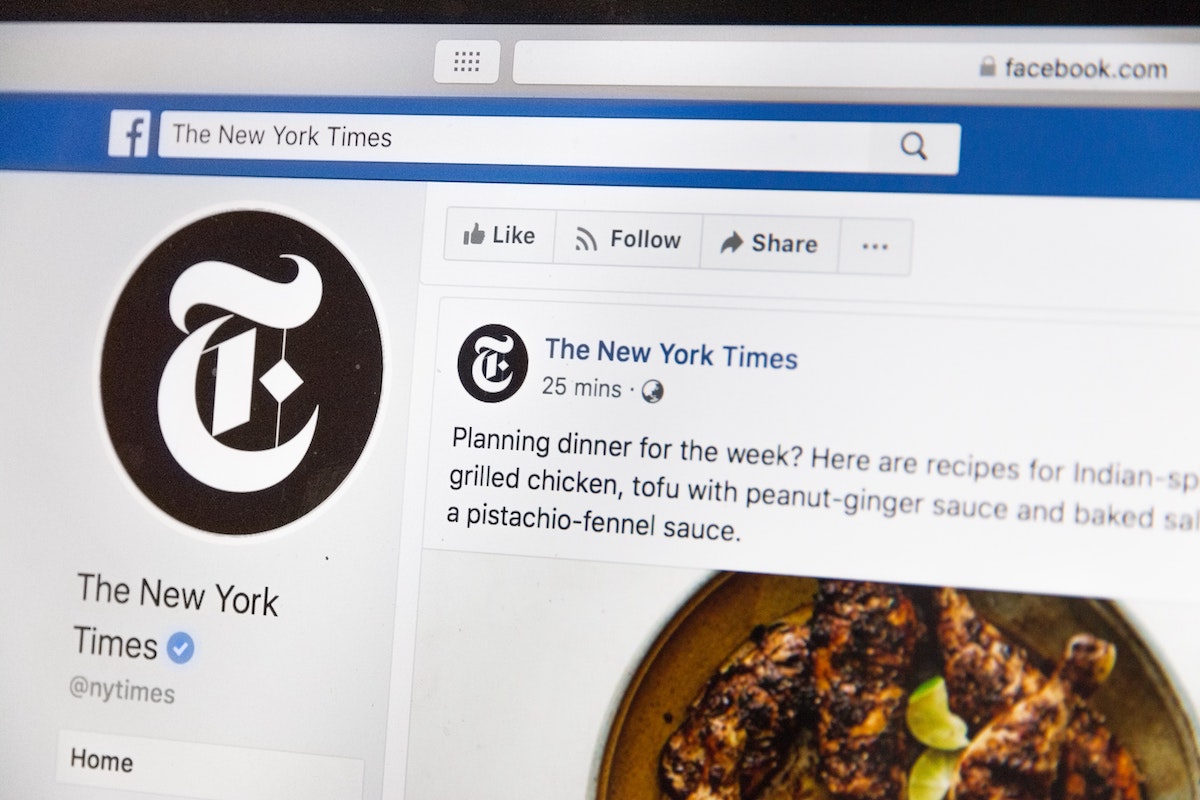 Facebook will then give you the option to add a profile picture and cover photo. Your profile picture is a great place to showcase your logo. This allows people to immediately recognize your Page and become familiar with your brand.
Facebook profile image size: 170 x 170 pixels. Facebook cover photo image size: 820 x 462 pixels.
Your cover photo should represent your business. It can be a photo that is representative of your company or a temporary image to highlight a current sale or promotion.
Facebook will prompt you to connect your Facebook business page to WhatsApp. If you connect your Page to WhatsApp, you can run WhatsApp ads or add a WhatsApp button to your Facebook business page.
Related: Understanding Facebook Post Dimensions: Types & Usage
Step 3: Pick a Username and Add a CTA button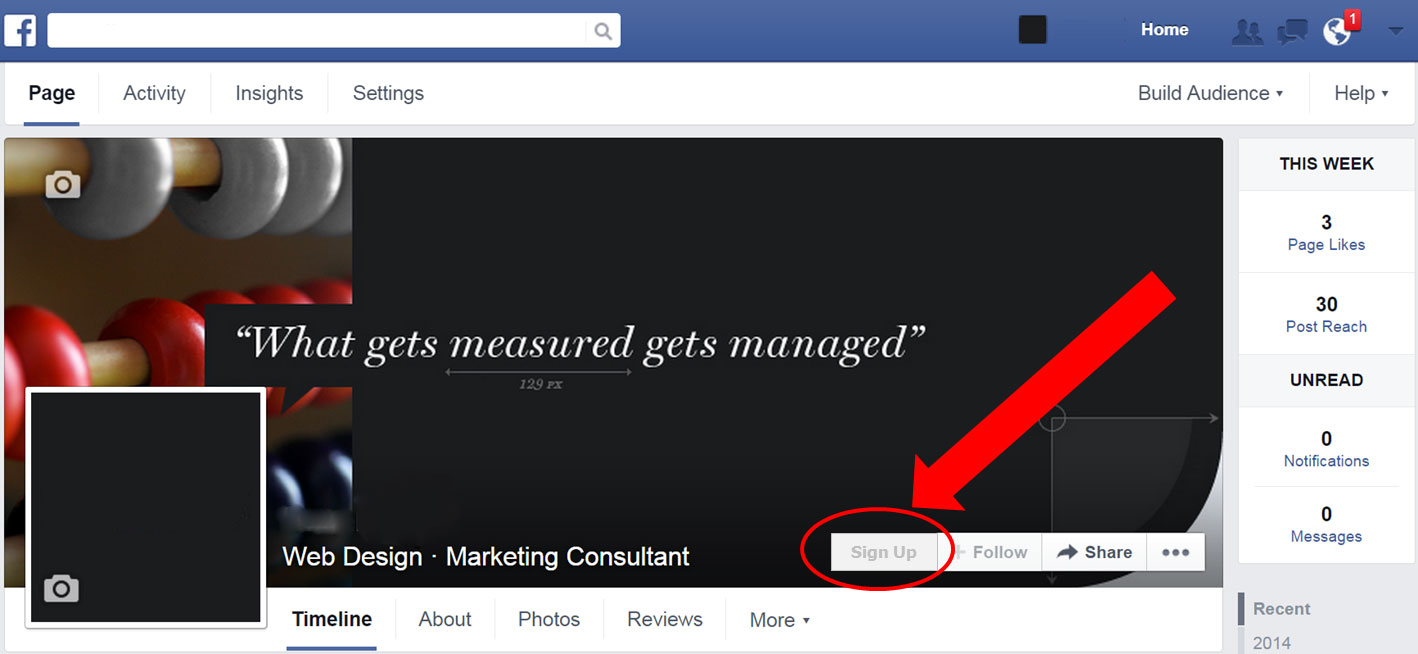 At this point, Facebook will take you to the Facebook Business Page dashboard, where you can manage all other aspects of your Page. First things first, pick a username for your Page. Your username helps people find your Page in the search bar. It also allows them to tag your Page when they're posting about your company. Your username also makes up your Facebook Business Page URL.
Next, click "Add Action Button" to add a call-to-action (CTA) button to your Page. Facebook offers an array of CTA options, e.g., Shop Now, Learn More, Contact Us, to name but a few. Some allow you to create a direct link to your website to help drive traffic. Choose the action you want people to take when they visit your Facebook Business Page.
If you don't specify a custom CTA here, Facebook will automatically create a Contact Us ****button for your Page. But it is important that you do not skip this step. Without a CTA button, people will have to search for an external link to, e.g. your website, taking them away from your Page. This could mean you lose customers along the way.
You can add a button to your Page using the following steps:
Select '+ Add a button icon' under the cover photo on your Page
Choose a button from the menu
Complete the instructions
Click 'Finish'
Once you've done that, see if the button works by selecting the 'Test button' **option.
Related: 8 Tips To Writing Great Facebook Ads Descriptions + Examples and Free Tool
Step 4: Fill in the details
Google indexes Facebook Business Pages, so the text you include on your profile can help you rank in global and local search engine results.
The more information you can provide on your Page, the better, so fill in as many of these fields as you can:
Contact information. If you have a business phone number, website, and/or email address, add them here.
Location. If you have a physical store, share your address here. You can also include a service area.
Hours. State your opening/closing times here.
Products. Add a list of your products, prices, and a link to your privacy policy.
If you need to make changes, go to your Page's "About" tab and click "Edit Page Info".
Once you've done all this, tick the check box below the name of your Page to accept Facebook's terms and conditions. Just make sure you read the terms for Pages first!
Congratulations! Now you know how to create a business account on Facebook (just like we promised). Next, it's time to get posting on your Page.
Here's where Simplified's Facebook templates come in! With no complicated code and a wide range of designer-made Facebook templates to choose from, we can help you create stunning posts that really stand out from the crowd. This free tool is going to become your new best friend from your very first post.
But, before you go ahead and publish your first post, we'd like to give you a few tips on how to fill it with 'followers', 'likes', and 'shares'.
Step 5: Create your first Post
Before you invite friends to like your Facebook Business Page, welcome them with a post, so there is content for them to view.
Your ideal first post should be:
Short. Welcome users to your Page and give them an insight into what you do, your products/services, etc.
Eye-catching. Include images (e.g., a team or product photo) to attract attention.
Get started with Simplified. Create your Facebook posts, ads, covers, and stories using our trendy, ready-made templates and AI tools. You can customize your own Facebook templates with no prior graphic design experience required.
One Free app to design, collaborate, and scale your work – try Simplified today.