After a year of surviving one of the worst health crises known to mankind, the way we approach life has changed a great deal. The world of marketing- pre and post pandemic is no exception- ads featuring models in designer masks, and care packages with things to enjoy at home. Moreover, the speed with which our lives are digitalizing is unreal.
And, it's not just jobs, but getting products, entertainment, or even services like haircuts right from the comfort of your home! Marketers all across the world have been working [mostly] from home since March of 2020, coming up with creative ways to interest fellow homebound individuals.
With inspiration from the companies that boomed in the pandemic- like Netflix, Amazon, Zoom, etc, we bring to you: our post pandemic marketing strategies for the uncertain times we live in!
Bringing back the freelancers!
(Source: The New York Times) It's pretty scary outside, but remote work brings your team right into your home!
By the end of 2020, we have all been a part of countless Zoom calls. And, people have actually started caring what their rooms look like! Well, unless you take the easy way out of cleaning up with virtual backgrounds.
Freelancers are now thriving off of this lifestyle that has been adopted by full-time employees when forced to stay indoors. According to eMarketer, 65% of senior marketers plan to revamp their post pandemic workplace. Great news for a diverse body of talent looking to get hired!
It doesn't just give you a wide range of options for remote employees but also increases the amount of in-office space that you allot to people. And honestly, we all would like the option of going on workcations to fun places when travel is safe.
Using empathy in your brand voice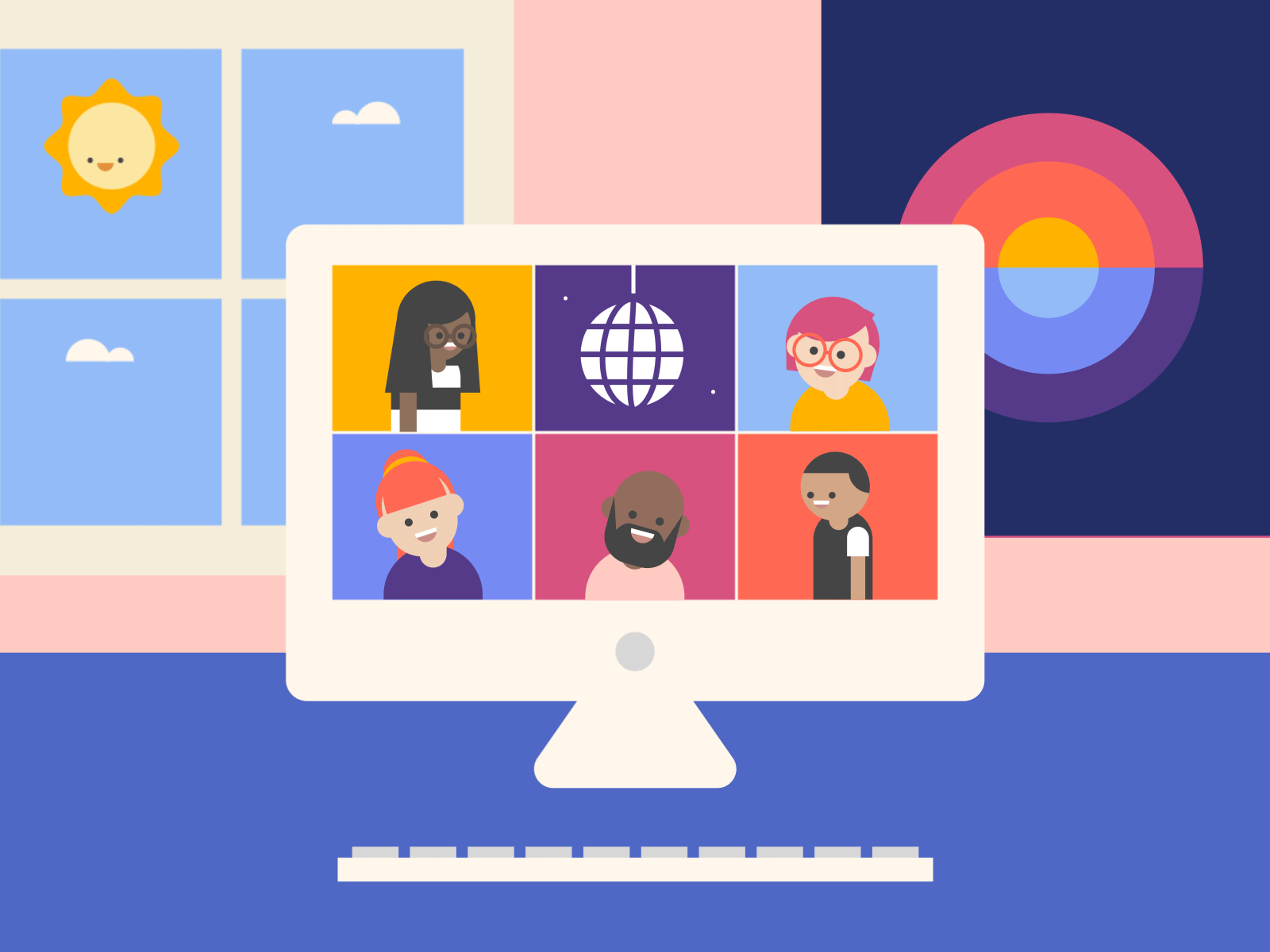 (Source: University of Washington) Tell your audience how your company understands their struggles and is there to help them cope!
"87% of consumers appreciate brands that go out of their way to deliver timely and relevant information during the coronavirus pandemic" – Valassis
Marketing during a pandemic isn't always about saturating your audience with your services and product placement. Let them know that you care! And if there's one thing we've finally come to acknowledge in 2020, it is that there is a lot to change in the world.
This includes social injustices, political unrest, racial inequality, climate change, and the healthcare system. So, stand hand-in-hand with your audience and amplify their voices!
Related: How to Build a Small Business Community
Investing more on online advertisements
(Source: The New York Times) With these ever-changing and uncertain times, post pandemic advertisements have to adapt accordingly!
Advertisements and marketing strategies are now mostly online, in a year that showed us how being outside is not something that can be taken for granted. Despite restrictions now easing in 2021, print-ads are limited to deliverable newspapers and magazines. So what are companies opting for? Social Media!
"Marketers expect a 66% increase in social media content creation during the pandemic, followed by blog content at 57% and video production at 50%" – NewsCred
Related: How To Use Email Marketing To Promote Your Brand
The main source for entertainment and media though the lockdowns has been through Netflix, Amazon Prime, Instagram, and Snapchat. When you target the online platform usage trends of your audience, you're able to reach them where they most are. Even post pandemic, social media campaigns are much likely to experience spikes in online presence for home-based workers
Feeling inspired?
(Source: The New York Times) Remote marketing has never been easier! Design your graphics right here
Try designing post pandemic marketing assets for your social media channels, right here on Simplified! With our gorgeous template designs and sizes, a sales boost is just a few clicks away.
So what are you waiting for? Get started today!