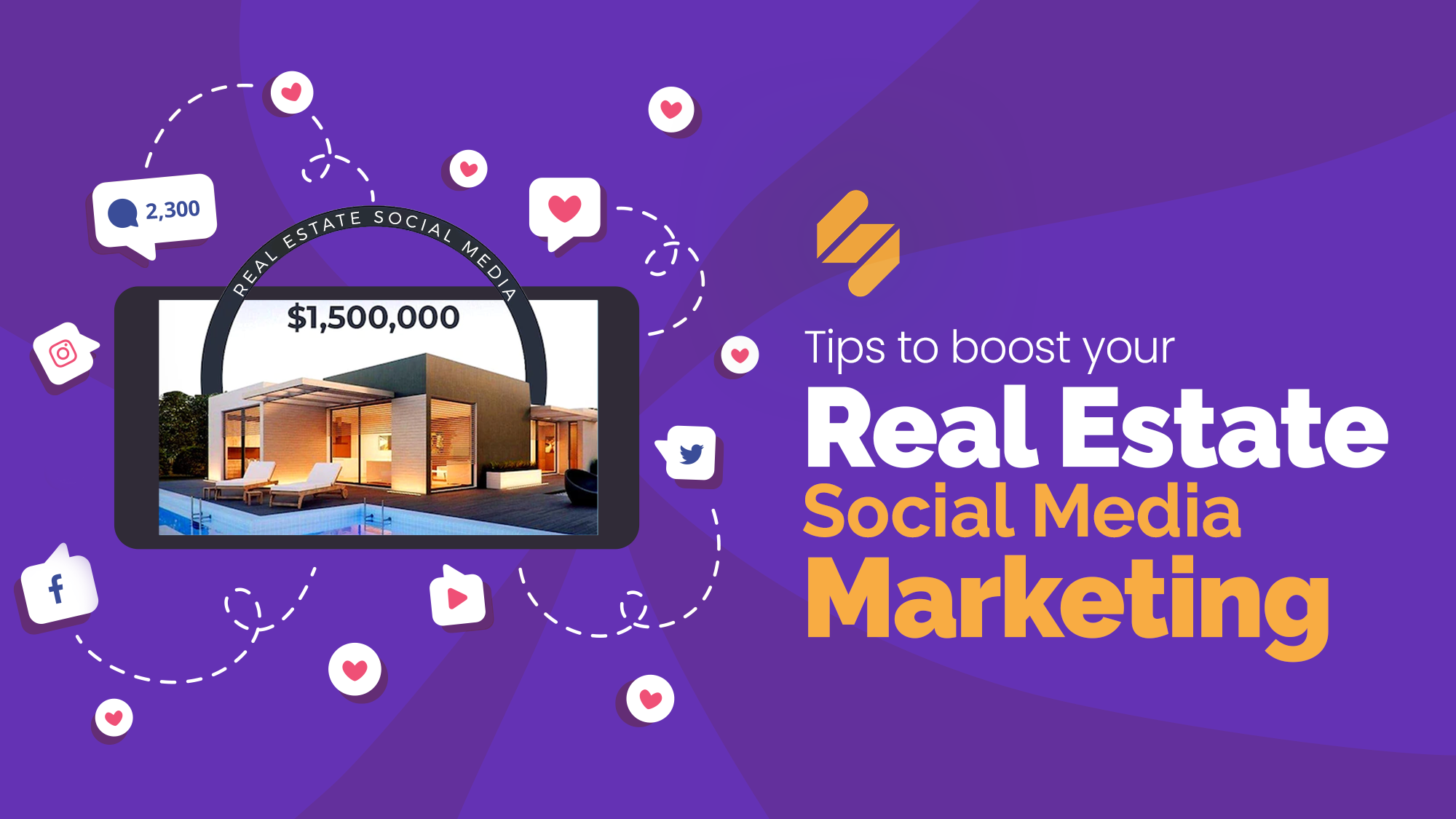 Good social media marketing strategies are essential for any business to thrive, and it's no different in the real estate industry. Real estate social media marketing is a great way to connect with potential buyers and sellers. If you don't feel like you're making any progress in this regard, don't worry! In this blog post, we'll be exploring the eight best ways to use social media marketing to boost your real estate business!
7 Best Real Estate Social Media Marketing Tips
Social media marketing for realtors has become more popular than ever. Agents take advantage of social media to attract more buyers and close more deals. Want that for your business? Let's begin exploring!
1. Focus on the right platforms
We're not trying to say there's a wrong social media platform to post your content. However, some are more appropriate for the real estate industry. For example, Facebook is considered the ideal platform to use. Why? Features such as appointment booking and Facebook ads (which will allow you to showcase your business to prospective buyers) make the app stand out. Also, the age demographics match the target audience for the real estate business. You can also join real estate Facebook groups like the National Association of Realtors. You can network with other realtors in these groups, ask questions, etc.
2. Be Consistent
It's not enough to just have social media accounts – you must make sure you post regularly. Don't post once and disappear for weeks. It may not seem easy to post consistently (or even daily), but a good real estate social media content scheduler like Simplified will help you do the trick.
3. Know when to post
Apart from posting consistently, the times you choose to post matter. You could be making the best posts in the world, but it wouldn't do your business any good if your target audience doesn't see it. Find out the best times to post on different social media platforms and use that in your content calendar. You'll see a difference.
4. Connect with your followers
Don't be afraid to connect with your followers. Try to make yourself relatable to your audience and allow them to get to know you. You can even post something funny occasionally; a little (harmless, of course) humor never hurt anyone. Another great way to connect with them is by responding to their comments, visiting their social media pages, and even commenting on their posts.
5. Get a logo
Social media marketing for real estate agents wouldn't be complete without a professional brand logo. Want to build a successful brand? Then, you shouldn't overlook the importance of making a logo that properly represents your brand.
6. Don't neglect video content
YouTube statistics state that people watch over 1 billion hours of YouTube videos daily. This alone should encourage you to incorporate video content into your social media marketing strategy. Create a YouTube channel and post videos of listings, testimonials, interviews, market updates, and how-to guides.
7. Measure your progress
To boost your social media marketing efforts, you have to track how well your posts have been doing. Social media platforms such as Facebook and Instagram provide professional-level analytics that'll help you see which posts garnered the most engagement. When you discover the type of content your audience enjoys, all you need to do is post more.
8. Use Email Marketing
Email marketing is an excellent way of driving traffic to your social media accounts. For instance, at the end of each email, you can post links to your accounts for your readers to check out.
How to Improve Your Real Estate Social Media Marketing Using Simplified
You're already doing great, and if you want to get even better results, you have to try out Simplified! Simplified is the best tool to help you improve your real estate social media marketing efforts. With our free all-in-one app, you can: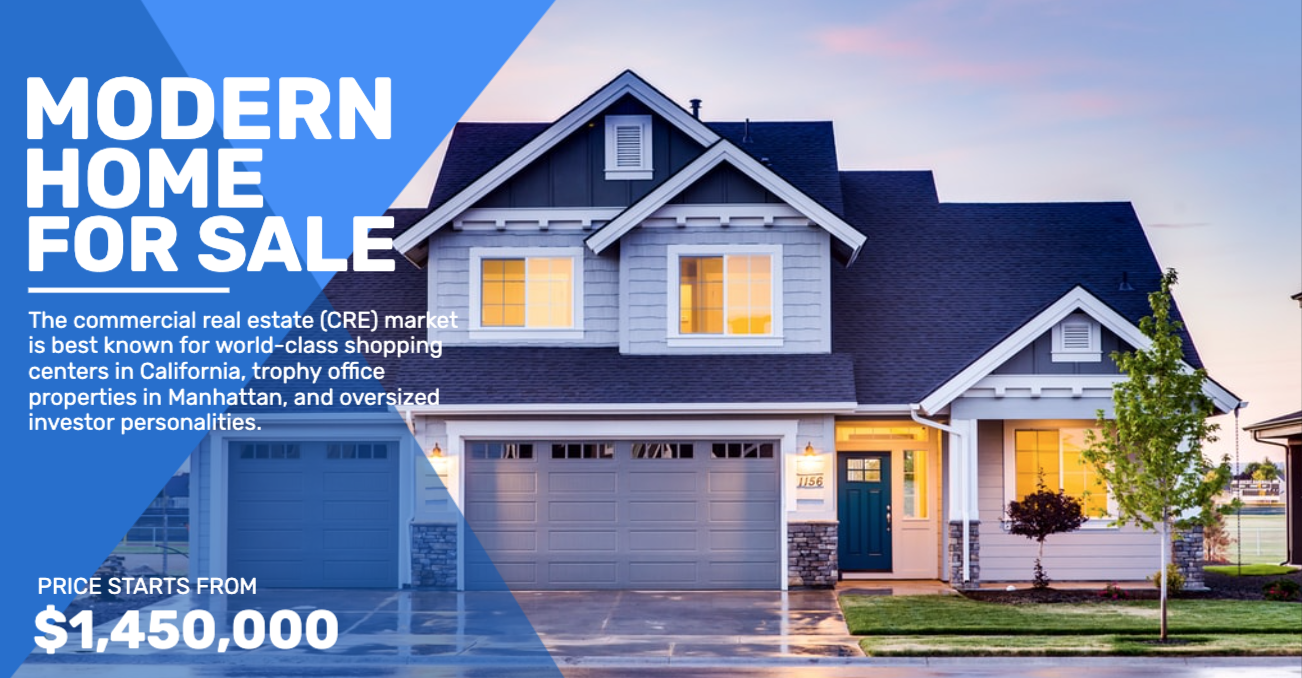 Design unique marketing campaigns
Create and edit videos for platforms like TikTok, Instagram, YouTube, etc
Write SEO-driven and plagiarism-free content with our AI Writer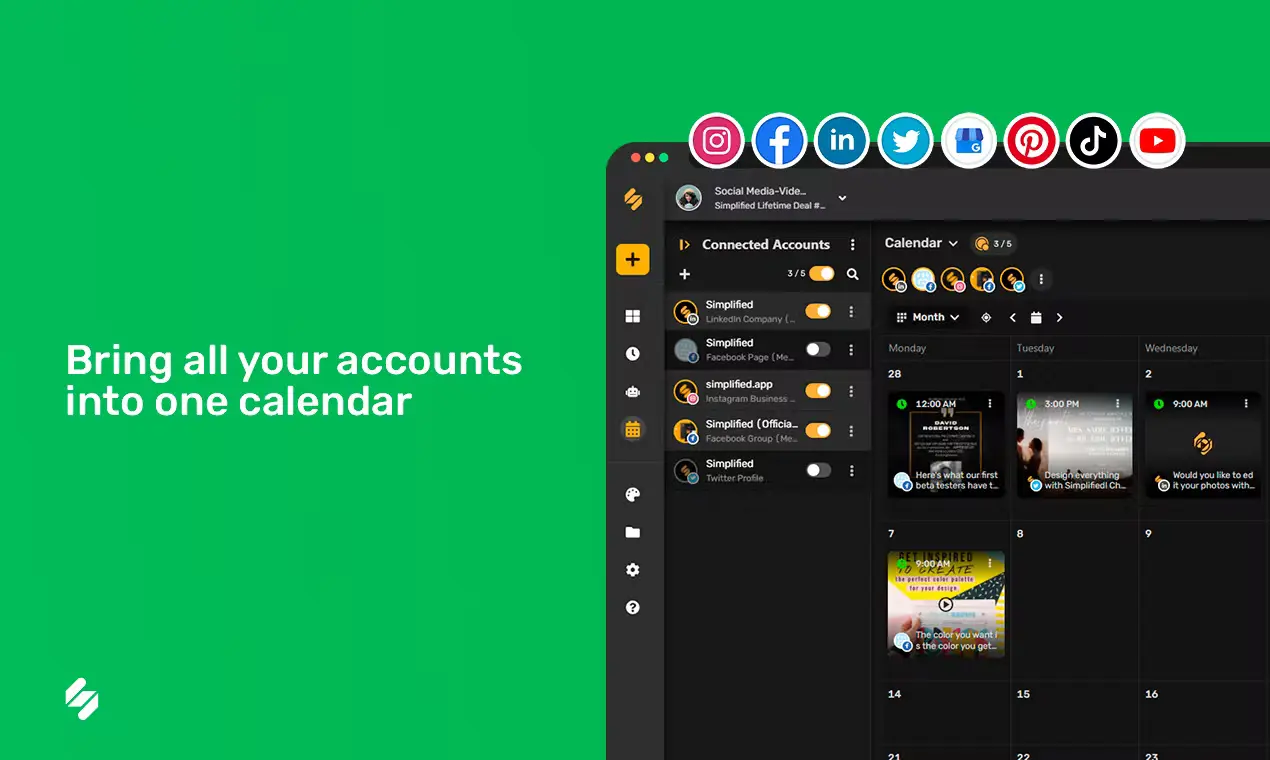 Plan, schedule, and publish all your content in one place
Collaborate with your team members on projects.
And the fun's far from over, friends. Allow us to let you in some other amazing features that will simplify social media marketing for real estate agents!
Our free-forever blog titles generator will help you create original and eye-catching blog titles! All you have to do is complete the prompts, tap 'Generate', and voila!
You won't find such amazing and professional real estate design templates anywhere else but here – trust us.
A great logo makes all the difference. Design and customize a professional logo for your brand. Add images, change fonts, and alter colors in just one click!
To make your real estate social media marketing easier, we've helped you research the best time to post on the various social media platforms:
We want you to have the best real estate social media content calendar. With our free content calendar, you can schedule dozens of social media posts for publishing at any time!
Create the best social media ads for real estate using our design templates. And, our AI assistant is there to help you create ad headlines, primary text, and more!
Let us help you create Youtube videos that are to die for! Enhance your YouTube videos with captivating titles, intros, outros, and thumbnails!
To make your real estate social media marketing easier, we've helped you research the best time to post on the various social media platforms: