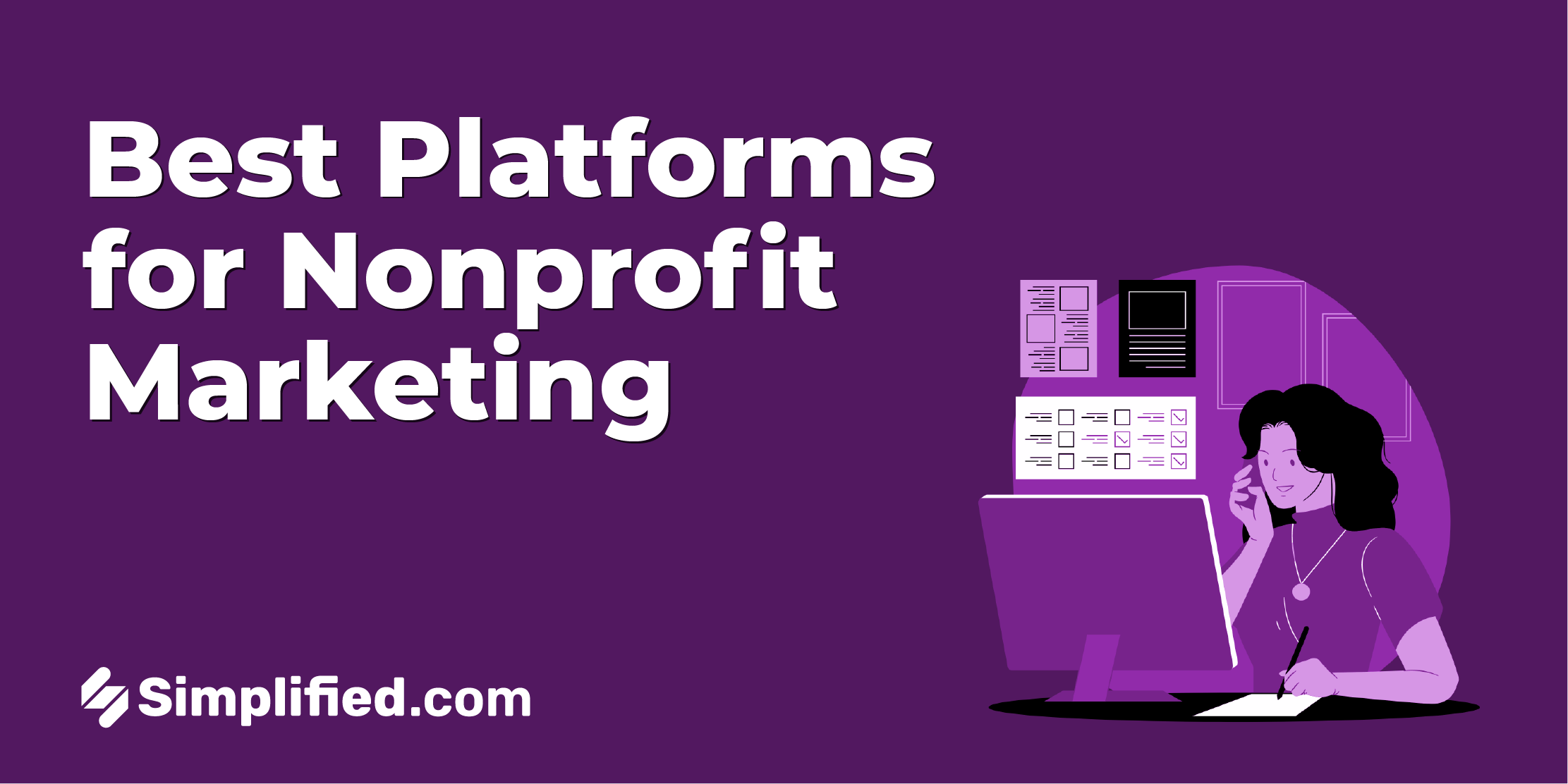 Nonprofit organizations have a unique challenge when it comes to marketing. Unlike for-profit companies, nonprofits don't have products or services to sell. Instead, they rely on donations and support from the public to achieve their mission. But in order to attract that support, they still need to get the word out about their cause. And with so many digital marketing platforms available today, it can be hard to know where to start.
That's why we've put together a list of the top 4 platforms for nonprofit marketing. These platforms have been specifically chosen for their ability to help nonprofit organizations reach their target audience, build relationships with supporters, and grow their organization's impact.
In this blog post, we'll take a closer look at each of the top 4 platforms for nonprofit marketing. We'll explain what each platform does, how it can help your organization, and what you need to know to get started.
So, whether you're a small nonprofit just starting out, or a larger organization looking to expand your reach, read on to learn more about the best platforms to achieve your goals.
Create SMART goals
Your nonprofit may have a vision, but to bring it to life, you need direction. And direction comes from laying down what your organization's goals are. Remember to make your goals SMART:
S– Specific: Ensure your nonprofit marketing plan is distinct and not vague.
M– Measurable: You should be able to track your progress toward your goals.
A– Attainable: Make sure that your goals are ambitious but can be achieved practically.
R- Relevant: Take account of all the current resources and the needs of your nonprofit.
T- Time-Based: Your nonprofit marketing goals should be executable and can be achieved by a given end date.
4 Platforms for your Nonprofit Marketing Plan
1. Website
A website is like an online office. It is a place of representation where you have all the control!
Building a website is a fundamental tool for your nonprofit's marketing and also for providing a home to all your initiatives, past work, mission statement, and so much more.
It is the go-to place for anyone to find out more resources on how to help your organization. The website is also where all your other marketing efforts can be linked back to. The possibilities are endless for your marketing if you have your own website.
Some important features to include on your website are:
Information about your organization
Donation details
List of future and past events
Social media links
Contact details
Image gallery
2. Email Marketing