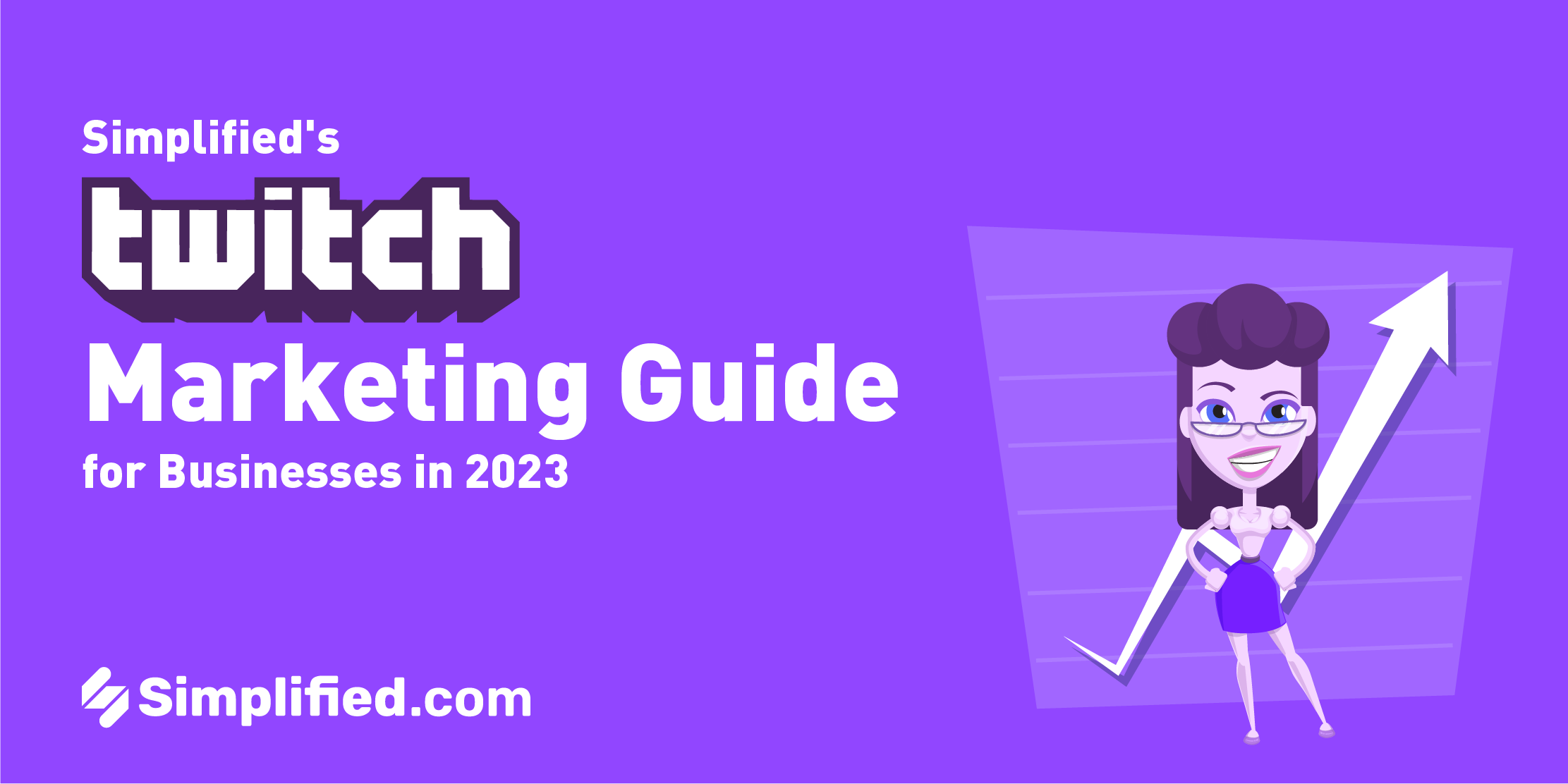 There's no doubt that Twitch is one of the hottest platforms for businesses right now. And if you're not using Twitch to market your business, you're missing out on a huge opportunity.
With the right marketing strategy, you can use Twitch to reach a wider audience, build your brand, and generate leads and sales. In this guide, we'll show you everything you need to know about Twitch marketing for your business in 2023.
So if you're ready to level your business, read on!
What is Twitch?
Owned by Amazon, Twitch is the world's largest online video streaming platform. Though its popularity came from video game streaming, you can watch other live streams where creators cook, work out, make ASMR, or even produce music.
No matter how random it is, there's always something worth watching on Twitch. The great thing is that there are millions of viewers, which translates to many new potential customers.
If your brand focuses on millennials or Gen-Z, then Twitch could turn into a goldmine for you, as 73% of Twitch users are under the age of 34.
Methods of Twitch Marketing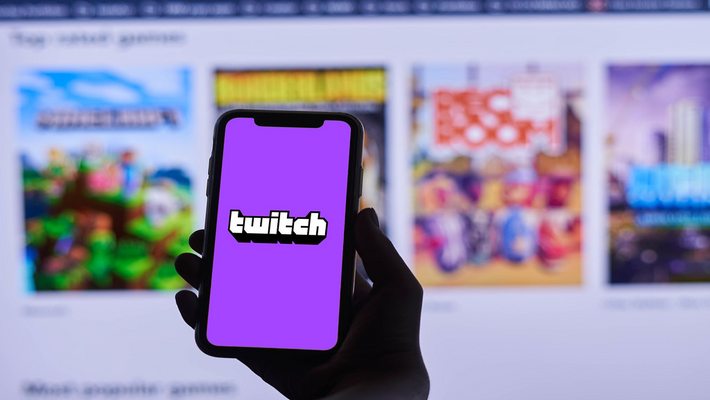 Now that we've told you a few things about this platform, let's get right into how you can advertise on Twitch.
1. Influencer Marketing
Home to thousands of live streamers, including those with millions of followers, Twitch is a great place to engage in influencer marketing. This is when brands collaborate with popular streamers who showcase the brand on a live stream to their viewers.
Using influencers on Twitch is a smart way of authentically promoting your products in front of new viewers. Streamer marketing takes the following forms:
Shoutouts, where the streamer mentions their experience with the brand or product
Brand graphics
Product unboxing, where the streamer unboxes a brand's product to show the audience what they will be getting when they purchase it
Giveaways, where the streamers give out samples of the products to viewers who win a contest
If you want to use Twitch influencer marketing, you have to make sure you partner with the right streamer. Working with influencers whose content doesn't align with your brand will not get the job done.
For example, working with a streamer whose content is mainly geared toward cooking while you're trying to advertise a game may not be the best option. This is because their followers most likely won't be in the mood to see cooking-related content.
Also, you'll need to partner with streamers who fit into your marketing budget. This is because streamers come with different audience sizes, which translates into different price points. As long as the product is something the viewers would want and they trust the streamer, you'll get conversions.
Another tip to guarantee that a Twitch influencer marketing plan is successful is working with streamers who are active and frequently broadcast. These creators likely have a more loyal follower base.
Also, try choosing streamers who engage and interact well with their followers; it'll help with the brand campaign. This is why a streamer like Guy Beahm has partnered up with many brands; the authentic relationship he has with his followers makes him a good brand influencer.
2. Ads
Ads on Twitch include banners and in-video ads. Video ads are only available for streamers who are Twitch Partners. You can set these ads at the beginning, middle, or end of a live stream.
Keep in mind that your ads should be engaging, entertaining, not too long, and get straight to the point so that viewers don't lose interest.
Related: The All-in-One Twitch Size Guide to Create a Professional Streaming Channel
Is Twitch good for business?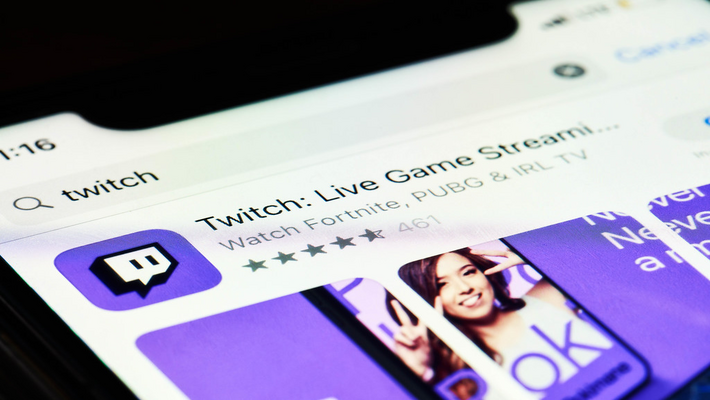 As much as Twitch marketing comes with many advantages for businesses, not everything about it is peachy. In this section, we'll be listing the pros and cons of using Twitch marketing for your business.
Pros
1. Catapults your business forward
Because of the popularity of Instagram and Facebook marketing, not many businesses have ventured into Twitch stream marketing yet. This means there's enough room for you to try out new and authentic marketing campaigns, strategies, and ideas and get a head-start on your competition.
And since Amazon owns Twitch, e-commerce tie-ins may be available in the future.
2. Gets you in with younger audiences
You know what they say: the future is Gen-Z. If you have a brand that targets younger users, then Twitch is an invaluable tool. Using Twitch will help you understand and gain insights into their thoughts, characters, and preferences by observing the content they engage with the most.
3. Flexibility in campaigning
There's no one way set in stone for you to advertise your brand on Twitch. Especially when using Twitch influencer marketing, you're able to explore creative ways to promote your business.
For instance, Doritos created a tournament in 2018 with famous gamers and streamers, that was called the Doritos Bowl. The four-house competition featured many Twitch influencers facing off in a series of games.
The event gave Doritos massive coverage as it was viewed by over 16,000 people.
4. Opens you up to a wider audience
Did you know that there are about 140 million active users per month on Twitch? People are regularly looking for new ways to be entertained and wowed, and Twitch has given them an avenue for that. Will you let your business be one of those ways?
5. Gets you more engagement
Twitch allows brands to directly interact with their audience in real time through Twitch Chat.
6. Pre-roll ads
Pre-roll ads are ads that play the second a stream starts. You don't have to worry about settling on only one Twitch streamer to market your products, and streamers can set their broadcasts to include more of these ads throughout the live feed.
Cons
1. You only get one shot
Say you placed an ad in the middle of a live stream. It's possible that the audience wouldn't see it.
This means that if your target viewers miss your advertisement, your Twitch campaign efforts have gone to waste (except if you decide to go for a product unboxing or a shoutout, which will live on whenever someone watches the stream in the future.)
2. Limited analytics
Unlike YouTube, which provides metrics on individual measurements like ratings, total video view, average view duration, and revenue estimate, the depth of metrics and information on Twitch is relatively limited. It may take a while before you get a hang of the features of the platform.
4 Top Twitch Marketing Examples
1. Wendy's
If you want to know a brand that likes to get ahead, just look at Wendy's. The fast-food chain has been using clever social media strategies for years and has now further spiced things up by opening an official Twitch account.
Every week, Wendy's social team conducts live streams of popular games like Fortnite, Minecraft, and FallGuys, during which they interact with viewers by replying to comments and answering questions. Because of this, they have been able to amass tens of thousands of followers and views.
Though this type of Twitch stream advertising may not be suitable for all brands, it works very well with Wendy's marketing presence, which targets younger audiences.
2. KFC

Did someone say 'winner winner chicken dinner'?! KFC decided to adopt a Twitch influencer marketing strategy and partnered with DrLupo, a popular Twitch influencer with over 4 million subscribers, to give away $20 gift cards and promote the company's yummy chicken wings.
Together with other popular streamers like Anthony Kongphan, DrLupo played PUBG (PlayerUnknown's Battlegrounds) and ran an interactive live stream contest where viewers who commented the phrase 'winner winner' stood a chance to win a KFC gift card and in-game prizes.
The reason why this strategy worked well was that KFC sells chicken and PUBG's winning phrase is 'winner winner chicken dinner' –the marriage was natural! It goes to show sometimes the partnerships you pursue are just plain obvious.
3. Ubisoft
The next example is the collaboration between popular Twitch streamer and gamer, Lirik, and Ubisoft, a famous gaming brand.
Through partnering with Lirik, Ubisoft was able to advertise its first-person shooter game 'Tom Clancy's Rainbow Six: Siege'. Lirik played the game while interacting with the audience, which generated over 15,000 views.
He answered people's questions and recommended the game to them, giving potential customers a positive impression of the product.
4. Pepsi
In 2017, Pepsi sponsored an off-season video game tournament that featured Rocket League, a very popular game among streamers.
The brand's intention was to promote one of its products, Brisk, which is aimed at a younger audience. During the tournament, several ads for Brisk were broadcast and a Brisk-themed car was released so that the tournament players could use it.
The phrase "Take the risk, drink the Brisk" went viral among participants and has become a meme ever since.
How do I attract viewers on Twitch?
If you're looking to attract viewers on Twitch, the first thing you need to do is create compelling content. This means thinking about what you're going to stream and why people would want to watch it.
Are you going to be playing the latest and greatest video games? Or are you going to be doing something more unique, like cooking or cosplaying?
Once you have an idea of the kind of content you want to create, ensure that it's compelling and worth watching.
The next step is to start promoting your Twitch channel. You can do this through social media like Instagram, Twitter, and the likes, or even through online forums.
Consistency, as they say, is key. Once you have your content focus figured out, make a streaming schedule and try as much as possible to stick to it. This will assure your viewers that you're trustworthy and in it for the long haul.
Also, always remember to interact with your viewers. This is what will keep them coming back for more. Talk to them in chat, respond to comments, and try to host giveaways and other events – you'll spot a difference.
Finally, it wouldn't hurt to check out your competition. See what other streamers in your niche are doing and find ways to improve your content.
related: Why Marketing Products Is More Important Than You Think
All-In-One App For Modern Businesses: Simplified
Simplified lets you design graphics, write engaging copy, generate images with AI, collaborate with your team, edit, and design videos, use brand kits, plus plan and schedule social media posts- long story short, the list is endless!