Over the last decade, artificial intelligence has evolved importantly. When it comes to creating compelling and persuasive content, AI copywriting tools can provide businesses an advantage over their competition. As we progress towards a more digital environment, AI copywriting tools will only grow in popularity and efficiency. This collection of Rytr alternatives can help you determine which one best meets your needs and budget.
Let's get started !
1: Simplified (Free Forever AI Copywriting Tool)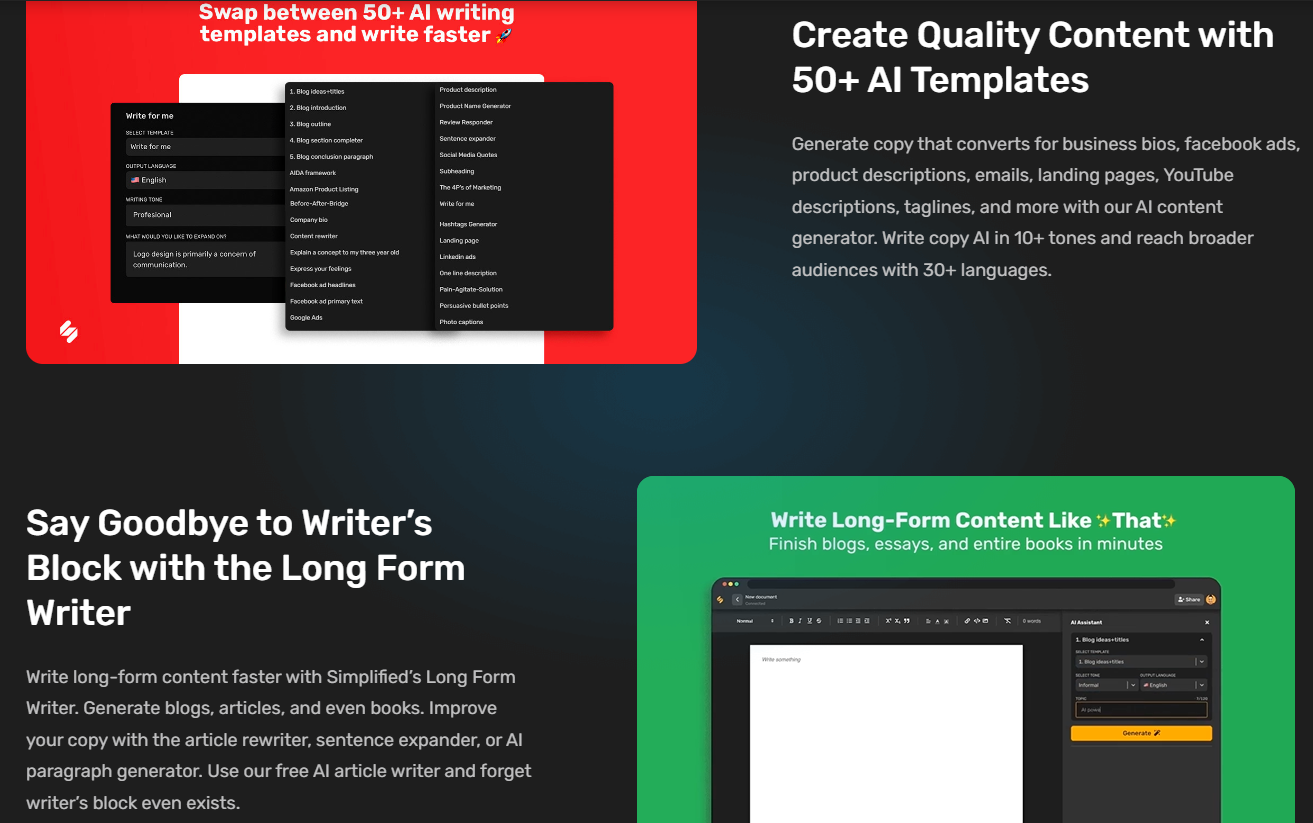 Simplified is a unique addition to AI copywriting tools that is transforming the marketing world. It's built for writers and even for marketing teams. Moreover, the tool emphasizes team collaboration and generates innovative, plagiarism-free copy with AI copywriting templates and long-form writer.
Moreover, this free Rytr alternative is simple to use and can handle all your marketing needs. With hundreds of free design and copywriting templates, Simplified takes content creation to the next level !
AI Copywriting Features
Simplified
Rytr
70+ AI Templates
✅
❌
Write in 25+ languages
✅
✅
AI Long-form writer
✅
✅
Full Blog Writer
✅
❌
Publishing to WordPress
✅
❌
Built-in commands
✅
❌
Built-in Grammarly support
✅
❌
Built-in plagiarism checker
✅
❌
Customize tone of your content
✅
✅
Real-time collaboration
✅
❌
Downloadin PDF, DOCX
✅
❌
Millions of free stock photos & videos
✅
❌
Team Collaboration
✅
✅
Integrations
✅ Shopify, Unsplash,
Airtable, Zapier, Google
Sheets, Google Drive,
Faceook, Instagram,
LinkedIn
✅
Premium community
✅
❌
Related: Choosing the Best AI Text Generator: Simplified (Free Forever) vs. Rytr ($290 Paid Annually)
2: Copy AI ($432 paid annually)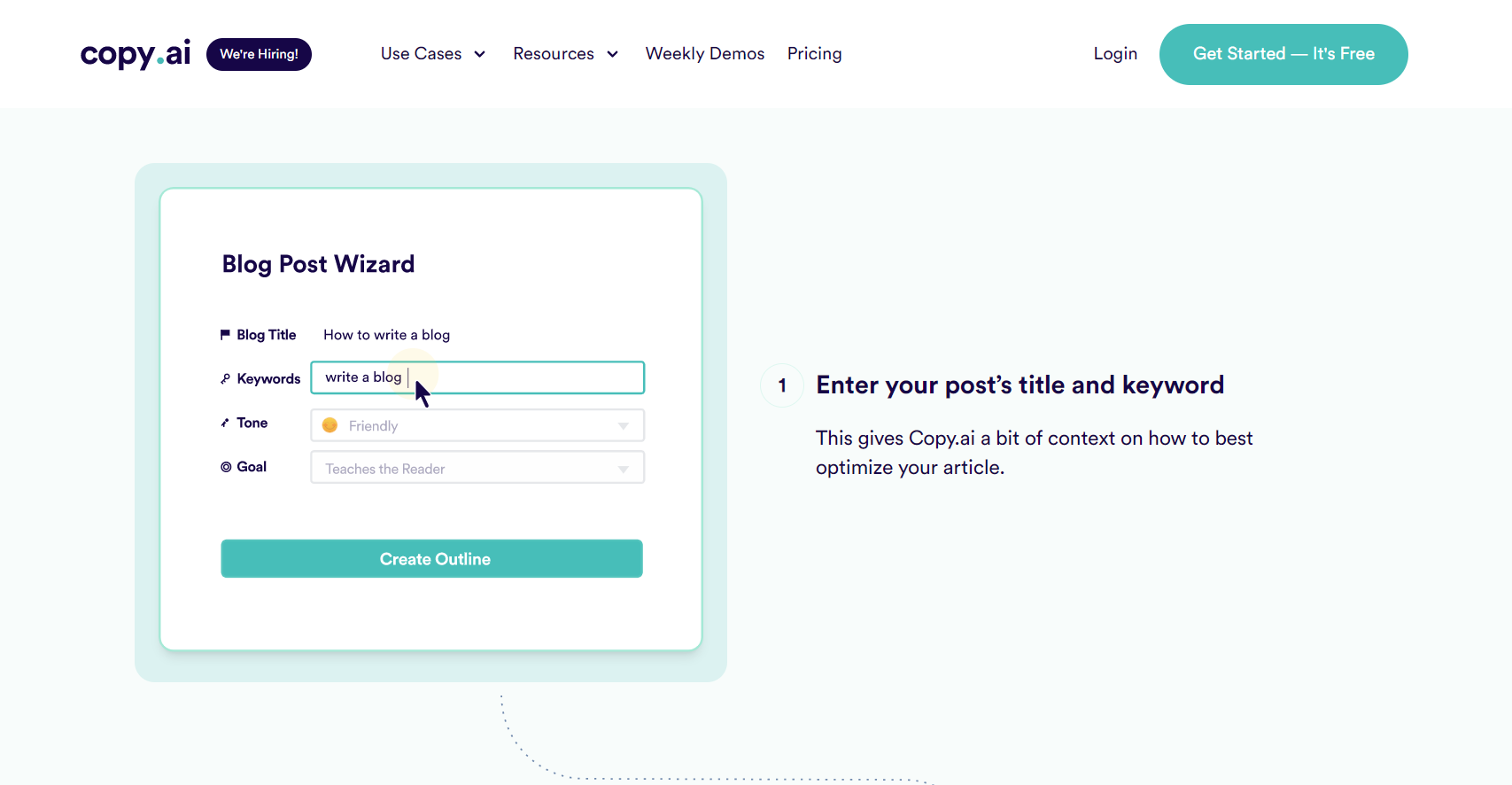 Another great Rytr alternative is Copy AI. It offers a number of templates, allowing the tool to figure out what kind of copy you want to produce.
It has a colorful white and green theme with a slightly cluttered side panel of AI templates. This makes finding the template you wish to work with tricky for certain individuals. However, it does offer collaborative services that allow you to include team members and customize the tone of your material.
Key Features:
Provides a Google Chrome Extension to help you with your workflow.
Languages offered include Portuguese, Italian, Spanish, German, French, Chinese, Japanese, Russian, and more.
Generates copy for Social Media, Websites, eCommerce, Blogs, and Sales.
3: Jasper AI ($480 paid annually)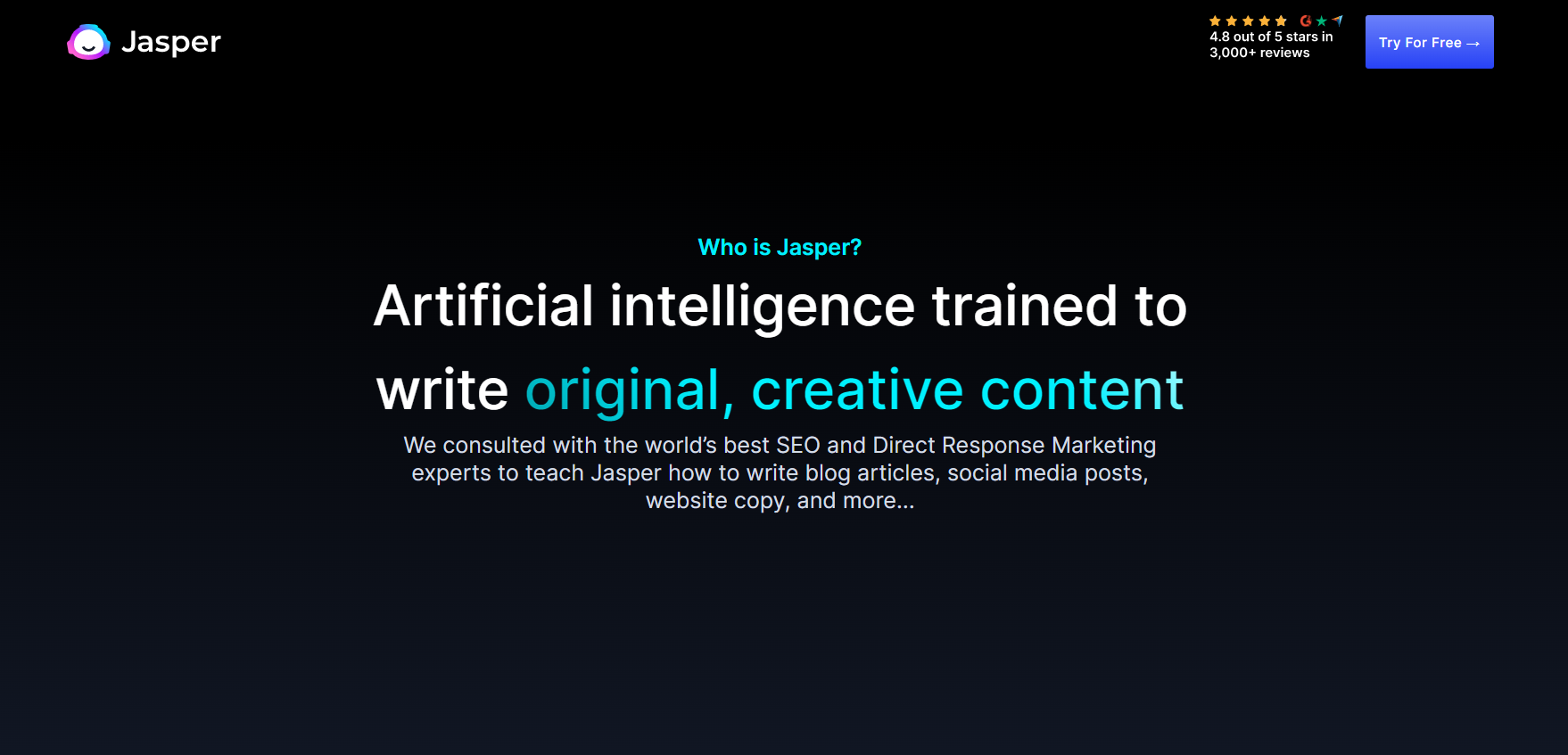 Previously known as Jarvis, Jasper AI copywriting tool is fantastic for creating high-quality content. With this easy-to-use Rytr alternative, you can access projects on your dashboard.
Despite the interface not being too fancy, it's user-friendly, concise and clear. However, Jasper's plagiarism detection costs extra to use, whereas most tools offer this feature as part of the subscription.
Key Features:
Allows you to change the tone of your content to reflect your company's style.
Content can be translated into 26 languages easily.
Jasper Commands have just been upgraded to allow you to produce any form of content. With  "Boss Mode," simply type a command in the long-form editor like – Jasper created me a meta description. Then, it will write you a meta description.
4: Snazzy AI ($480 paid annually)
As opposed to Rytr's workspace, which has a boxy feel to it, Rytr's free alternative- Snazzy AI offers an interesting user experience. Snazzy AI price models target businesses in the early stages of development, which might not work for solo entrepreneurs.
While the basic plan of Snazzy AI copywriting tool is free, it's limited to 5 runs per day. As it's not supportive of collaborations, so this might be a problem for certain teams who want to connect on the platform itself.
Key Features:
Integrates with StoryChief, Journy.io, PoweredLocal, ClickSend.
No time limit on the Free plan (5 credits per day).
Offers versatile pricing plans.
5: CopySmith AI ($228 paid annually)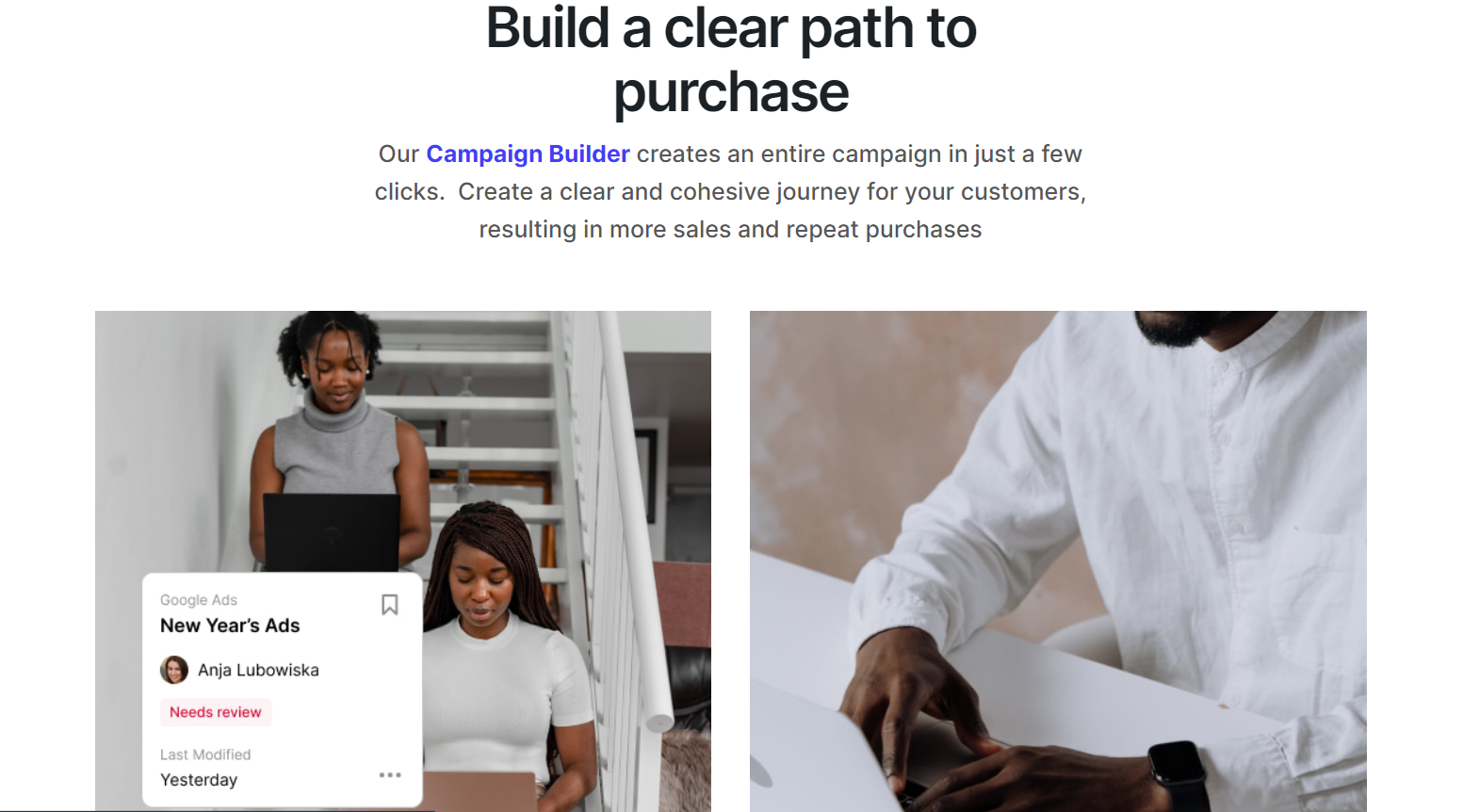 Copysmith essentially caters to marketers, content creators, and e-commerce platforms. While it's definitely one of the best Rytr alternatives in terms of UI/UX, it does have a few restrictions.
For example, the blog post material, isn't completely divided into paragraphs.
So, you'll have to dig through a heap of information on your own and manage it.
Key Features:
Google Chrome Extension allows you to use this tool from any webpage.
Templates include: SEO meta tags and ads for Google, LinkedIn, Facebook, and Instagram.
Currently, only English is supported.
6: Writesonic ($152 paid annually)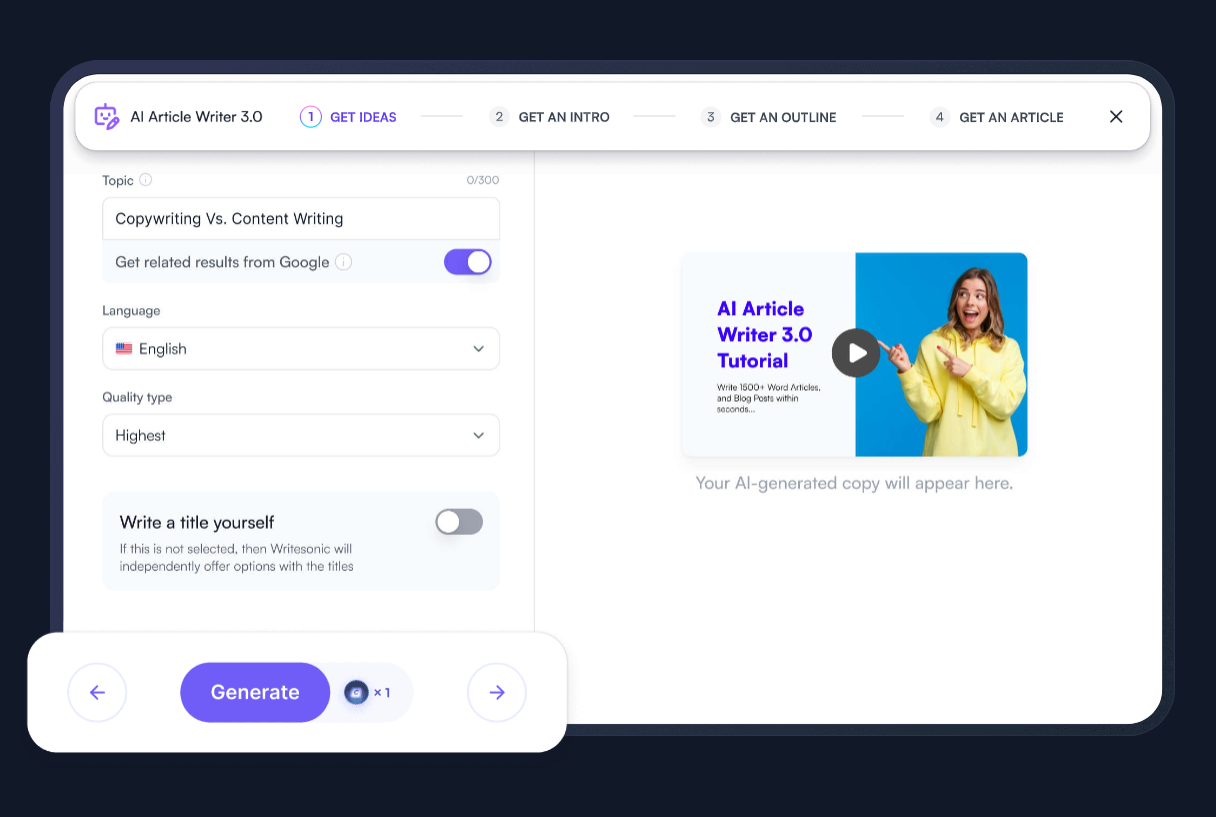 Writesonic emerged from a need to create landing pages. Now, this Rytr alternative can easily generate content across multiple formats. Also, the user interface is quite simple and easy to use. However, it does not allow for comments or smooth group collaboration, though it does provide a shareable link to your copy.
Key Features:
Supports 24 languages, including Italian, Dutch, Japanese, Russian, and Swedish.
Detects and corrects grammatical errors.
Can assist you in creating a fully functional landing page.
7: Content Villain ($588 paid annually)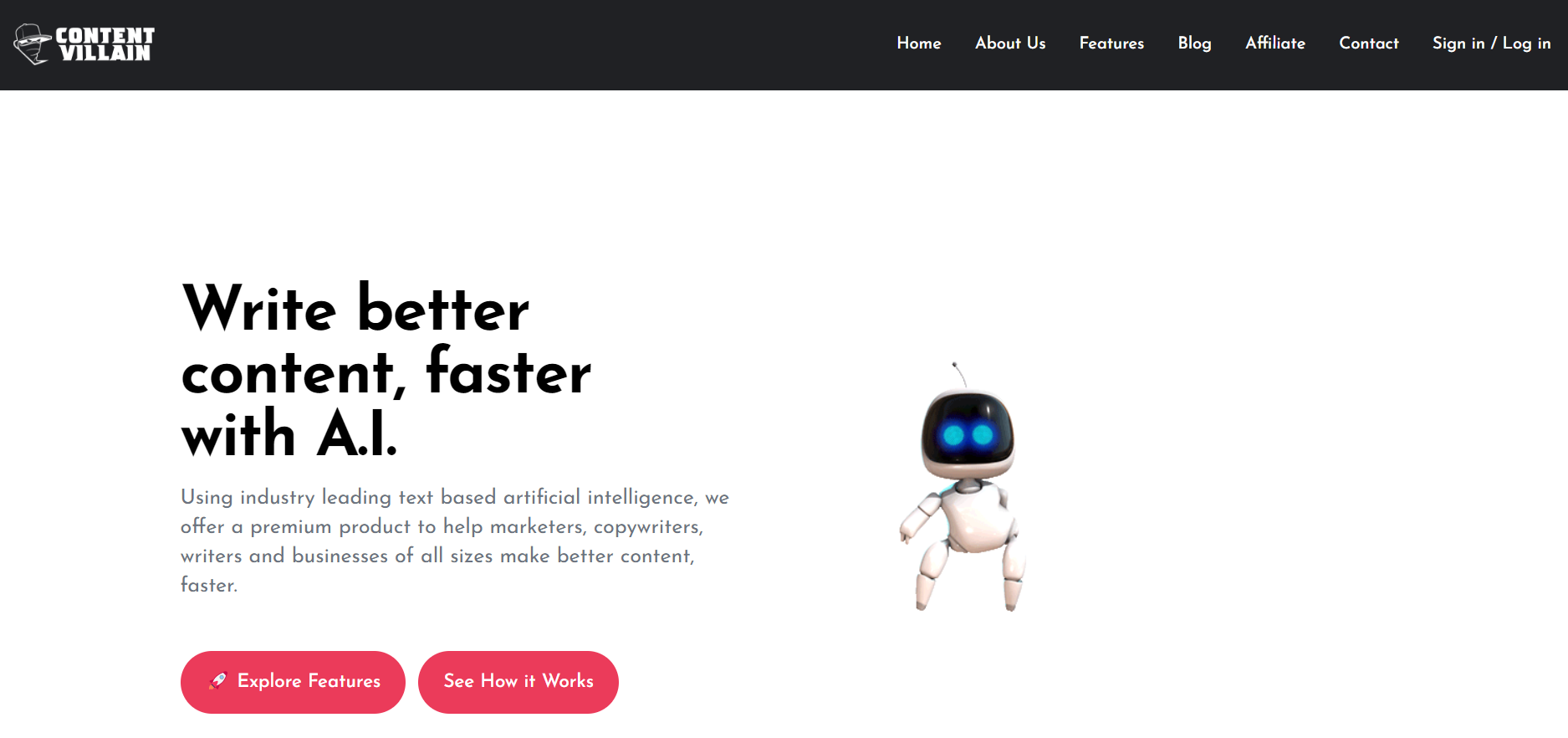 Rytr alternative- Content Villain's main features are automation and integrations. Although they have an available starter plan, it doesn't include the plagiarism checker.
They also have a few special add-ons. For instance, it enables you to gather emails from any URL. This might be a huge benefit for those who handle cold email outreach.
Moreover, in terms of functionality, you can write better content, faster. They offer a premium product to help marketers, copywriters, writers, and businesses of all sizes.
Key Features:
Custom AI Models exclusively for your business.
Offers training and tutorials for your content.
Access to long-form content.
8: Outranking ($660 paid annually)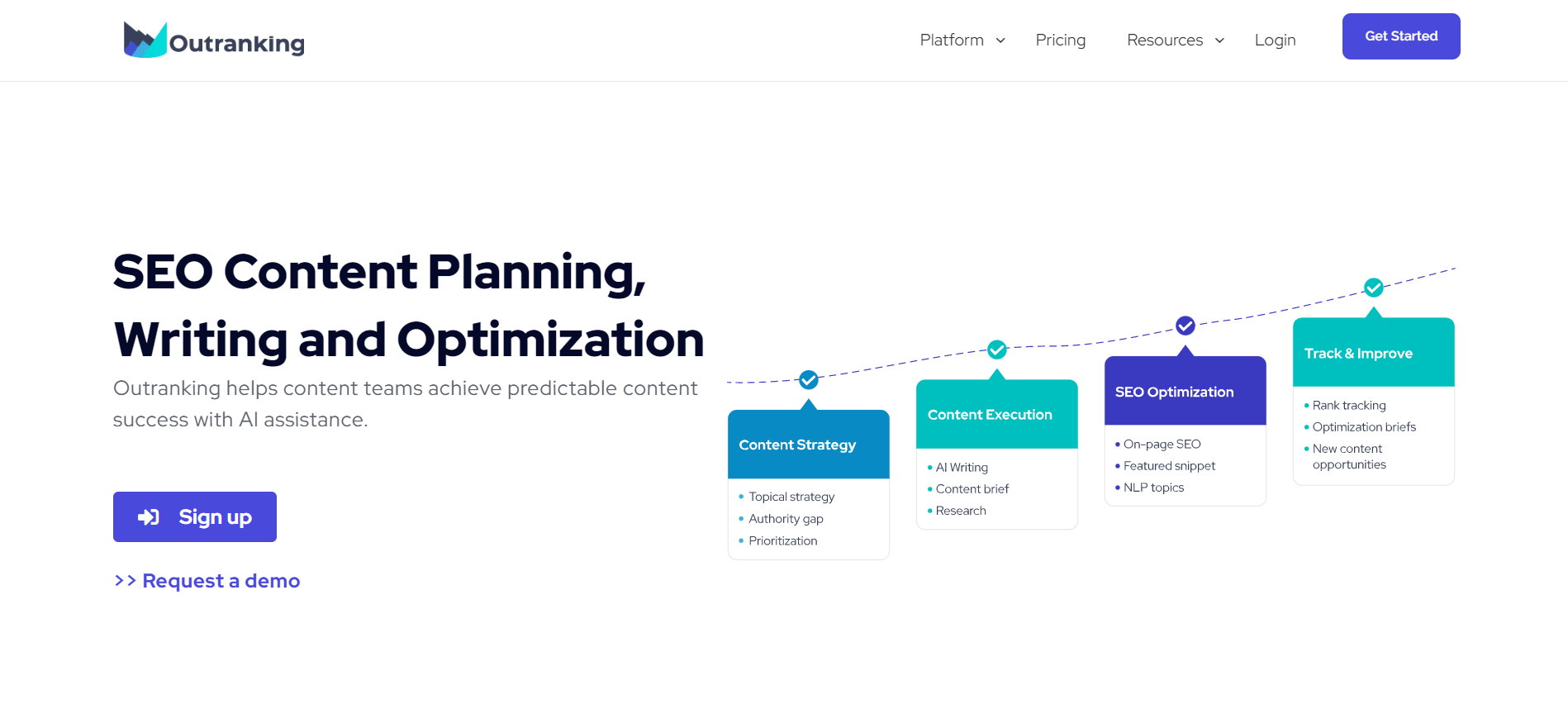 A contemporary AI writing tool – Outranking provides a straightforward, step-by-step method for producing realistic writing in 13 languages. However, it is rather pricey and does not provide any free trials.
Moreover, it needs more human involvement because it appears more intent on providing SEO support than perfecting the content it creates.
Key Features:
Ideal for producing various forms of SEO content.
Seamlessly interacts with Google Docs, SEMRush, and WordPress.
9. Headlime ($708 paid annually)

Key Features:
Content Management
Built-in Templates
Campaign Management
A/B Testing
Conversion Tracking
10. Kafkai ($588 paid annually)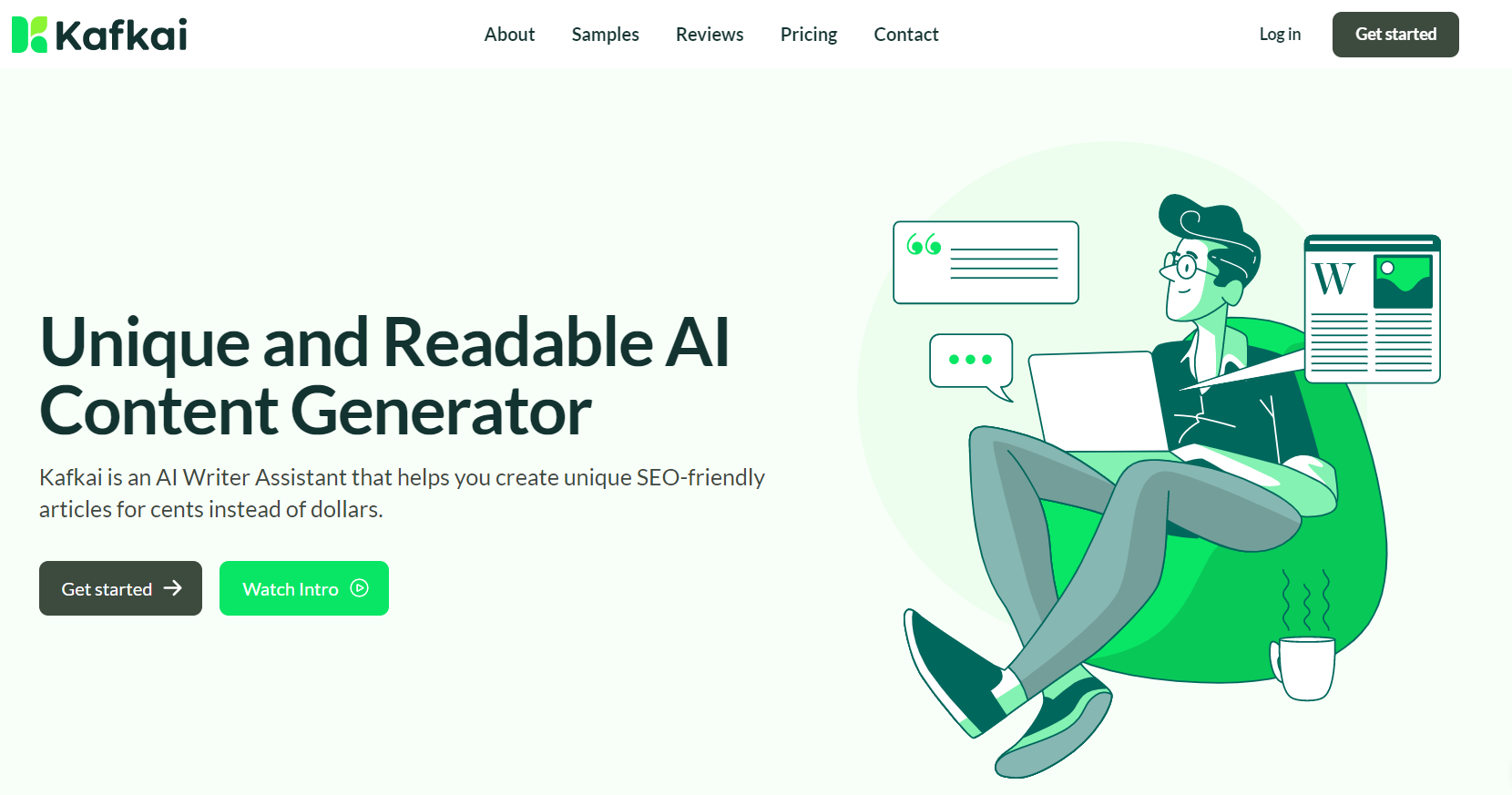 Key Features:
Sentence Rephraser
Style Editor
Engagement Metrics
Which Rytr alternative should you pick for your business?
Jasper is a top contender for speed and user-friendliness, Writesonic is an excellent Rytr alternative that is available at a much lower price. Also, Copy AI is the ideal copywriting tool for content creation with excellent customization features. But what if you could get all of these and more in one package ?
Simplified is the best free Rytr alternative that covers everything for your brand!
With its simple navigation, organized workflow, team collaboration, and affordable premium content, it's a highly valuable tool for all marketers, designers, and business owners.
Simplified is the first all-in-one platform you can use to create any type of content for your marketing campaign. From content to design generator that you can use for your social media, there's something for every business need.
An AI content writer helps you produce and edit content in seconds while still producing high-quality content that stands out from the crowd.