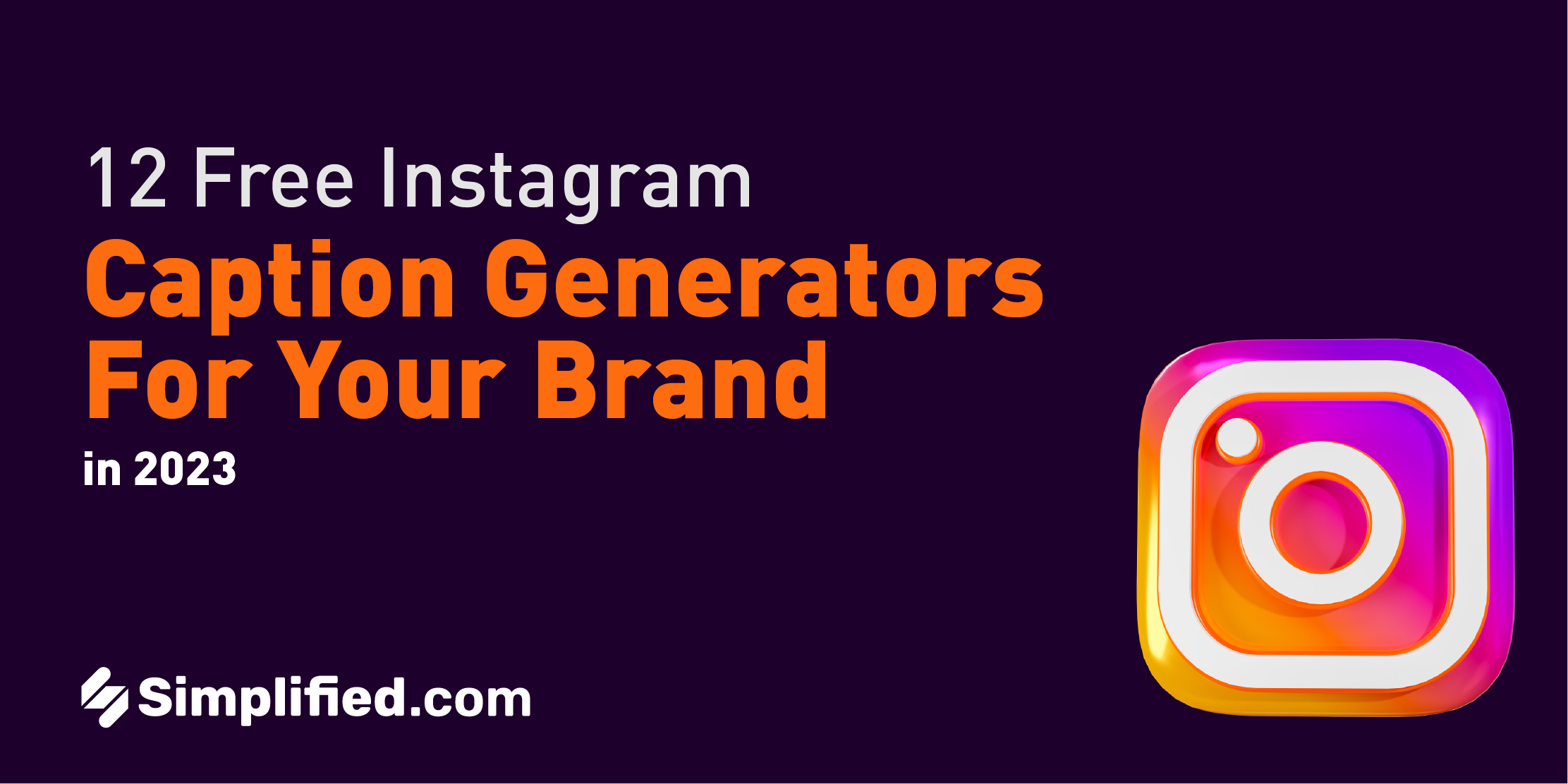 Writing a great Instagram caption is almost as important as creating the perfect post – they go together! Captions let your brand's unique voice and personality shine through and they can also be the catalyst to getting your followers to take action.
This could be anything, from shopping for your products to signing up for an event or service.
Crafting a caption with the right balance of creativity and sales potential can be tricky, and often requires a lot of effort from your content team.
But what if we told you there's a much easier way to do this and still get your posts to perform the way you'd like them to?
Introducing free instagram caption generators. An Instagram caption generator is a tool that takes all the hard work and thinking out of writing great Instagram captions. Whether it's a photo, a carousel, or a reel, these tools let you automate this process.
Let's go over 12 of the best free Instagram caption generators that we've discovered lately. It's time to take your Insta-game up a notch. Read on to know more!
The Anatomy of a Great Instagram Caption
So what exactly makes for a great Instagram caption? Let's break it down.
Short and sweet: Convey your brand's message in ideally the first sentence of your caption. In today's crowded social media landscape, the best way to stand out is to grab your user's attention within the first 3 lines. Keep it short, crisp, and snappy!
Tone of voice: Captions shouldn't be boring. Social media users don't react well to very sales-y or complicated language. Ensure that your tone of voice is conversational enough while staying true to your brand voice. 
Well-written CTA: The Instagram algorithm rewards active engagement over likes. A well-crafted CTA (Call-to-action) could be anything, from a simple ask to tag friends, to directing users to shop from your website. Either way, it should 
Emoji usage: While it's important not to overdo it, adding an emoji or two to your caption does help make it more fun and also draws the eye to it. 
Relatability: Instagram is a creative platform, and when brands make an effort to stay relevant, on-trend, and relatable with their content, it really makes a lot of difference to their engagement on it. Try to keep your captions relatable and fun. 
This may seem like a lot to take in. Luckily, we've got you covered with our selection of awesome free Instagram caption generators.
12 Best Free Instagram Caption Generators
Amp up your caption game with these 12 free Instagram caption generators. From clever, tongue-in-cheek, and relatable to heartwarming, elegant, and funny, there are ideas and templates for every need. The right caption paired with an eye-catching graphic design can get your business the attention it needs! Powered by artificial intelligence (AI) technology, these tools will get you a grammar-compliant, error-free copy in just minutes. Let's take a look at them now.
1. Simplified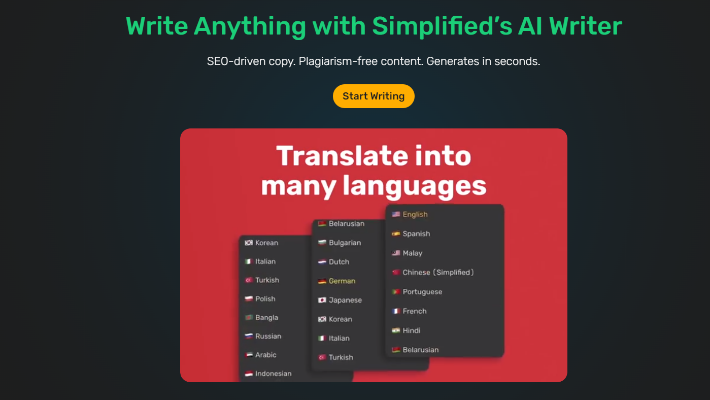 Simplified offers a whole suite of tools that can help you and your team scale your copywriting and caption-writing efforts. Their free Instagram Caption Generator crafts excellent copy, complete with the tone of voice you'd like, within seconds. Grammarly integrations with the tool ensure that your copy is also plagiarism-free and grammatically correct.
Its in-built graphics tools also let you create professional graphics and creatives to pair with great captions. With 70+ templates and 10+ tones of voice, you have a ton of choices as well. What's more, if your brand needs to cater to the global market, it also creates language translations for your copy and captions.
Simplified also has a suite of scheduling and publishing tools that help accelerate productivity and improve team collaboration. Think of it as an all-in-one tool that has just about everything you could possibly need to build your brand and take your marketing to the next level.
Pros
Simple and easy-to-use tool.
Has a built-in plagiarism checker.
Easily integrates with Grammarly for content that's grammatically correct.
Offers translations in up to 30 languages.
Integrated graphic design tools for creatives to pair with your captions
Has in-built tools that help streamline social media workflow
Cons
Only has a dark interface, but is working on a light version.
Pricing: Simplified has a Free Forever plan with access to all the tools. If you want to use the tool more you can choose their affordable pricing plans starting from $9.
Related: The 5 Best Automatic Subtitle Generators in 2023
2. Anyword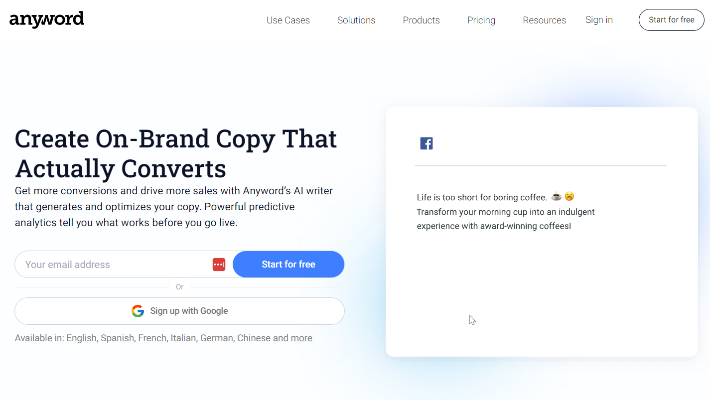 Anyword is an AI content generator that can create copy and captions for all your Instagram posts. Simply fill in your details in the given prompt, add keywords, and the tool will generate Instagram captions for you. Anyword also offers a Predictive Performance Score system that evaluates the generated content based on your target audience.
Pros
Can predict how your content will perform with your target audience.
Cons
Their premium plans are slightly expensive for beginners.
Pricing: Anyword has a free plan with only 1,000-word credits per month. For its paid plans, pricing ranges from $16 to $99 per month.
3. TagWag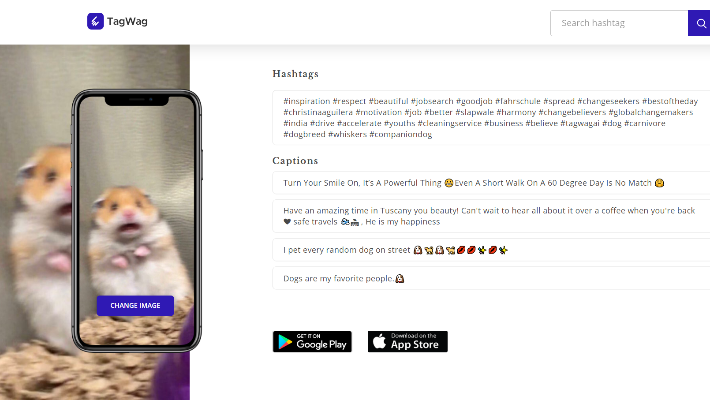 TagWag is a simple caption generator for Instagram where you can just drag and drop your photo, and it will instantly provide hashtags and captions. Although instead of creating new ones, TagWag scans its database and finds the perfect caption for your post, with multiple variations.
Pros
Easily accessible through the web.
Its drag-and-drop feature makes generating captions easier.
Cons
Reviews state that the tool tends to produce captions that sound too robotic.
Pricing: TagWag is a free Instagram caption generator.
4. Preview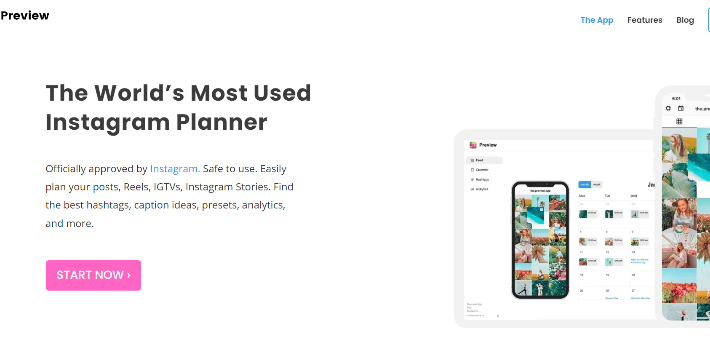 As an Instagram planner, Preview is a great tool to boost your Instagram profile. With the tool, you can plan how your feed will look, schedule posts, edit photos, generate captions, and add hashtags.
Pros
Easy to use app and is ideal for businesses focused only on Instagram.
Cons
It has some features in the desktop app that aren't available on mobile.
The Discovery tab only lets you find hashtags; no account or keyword search options.
Pricing: Preview has a free plan which only allows one user on one device. Its Pro plan costs $6.67 and the Premium costs $12.50 monthly.
5. CaptionAI
Another AI-powered Instagram caption generator that's free and produces captions for any photo you upload on the app. It has over 50 categories for captions, and once you've picked the perfect caption for your photo, you can directly post it on Instagram using the app.
Pros
Free and easy-to-use app.
Cons
The Instagram caption generator is only available for Android users.
Some generated captions aren't good and need editing.
Pricing: Caption AI is a free-to-download tool available on Google Play.
6. Mention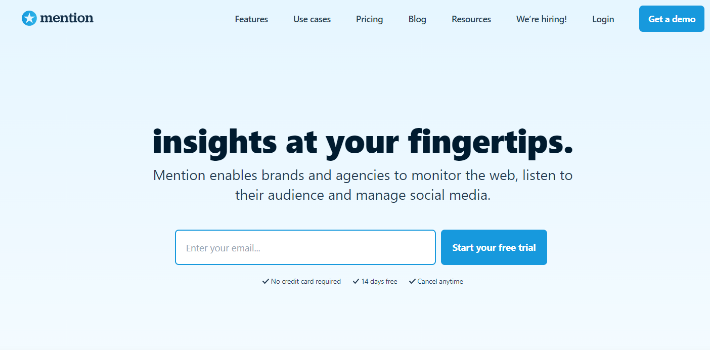 Mention is a platform for social media management and content creation. It has a lot of useful features such as hashtag generators, content calendar management, and analytics tools. It offers custom plans for individuals and businesses of all sizes.
Pros
Includes social listening features
Has the option to design a custom pricing plan based on your requirements
Cons
Doesn't have graphic design tools
Pricing: Starts at $41 for a solo plan and goes up to $149 for company use.
7. Quinsta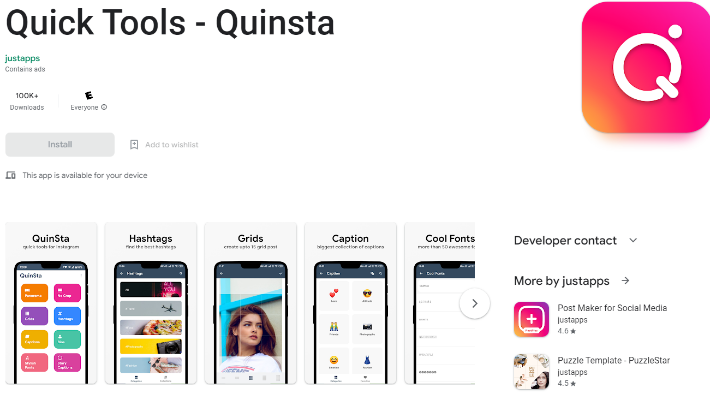 Quinsta is not just an Instagram caption generator. It lets you edit your posts within the app. The tool can generate captions and hashtags in over 10+ available categories. You can also edit your Instagram bio, use elegant fonts, and create aesthetic-looking Instagram grids.
Pros
Cons
The app is only available for Android users.
Pricing: It's a free tool available on Google Play.
8. CaptionPlus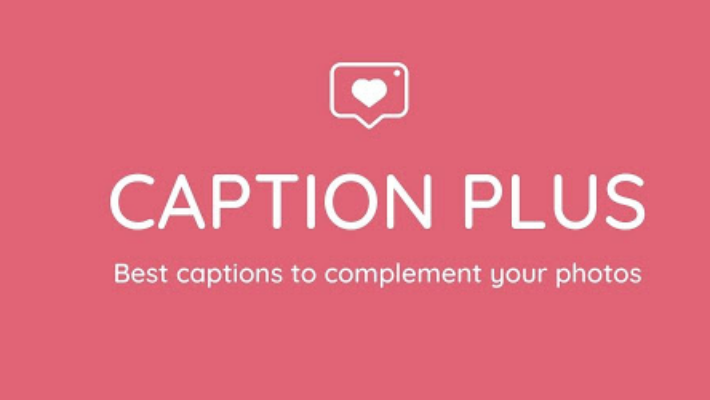 CaptionPlus is a tool dedicated to generating captions and hashtags for Instagram. Just upload your photo and the tool will suggest captions and hashtags. They also have 35+ caption categories (like topics) to choose from.
Pros
Cons
The tool is only available on a website and Google Play.
The app has bit of a learning curve for new users.
Pricing: CaptionPlus is a free web and mobile application available on Google Play.
Related: Evergreen Instagram Post Ideas To Try For Your Business In 2023
9. Hypotenuse AI
Hypotenuse AI can produce blog articles, product descriptions, and Instagram captions. Its caption generator for Instagram is simple: you only need to describe your topic and have a primary keyword. Once you have a caption, you can "re-generate" and have more set of options to choose from/
Pros
Has other AI copywriting features.
Cons
No free plan.
Can be costly if you only need an Instagram caption generator.
Pricing: Its Starter plan costs $29 and $59 for the Growth plan.
10. Storylab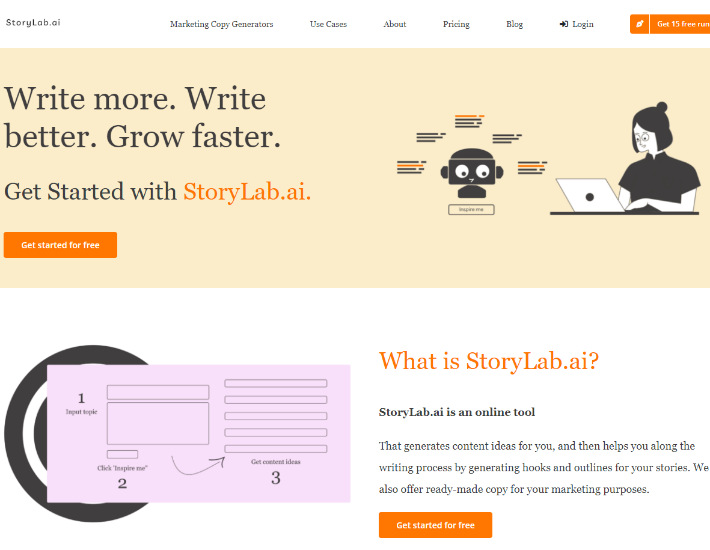 Storylab is more on the simple side of Instagram caption generators. The tool is web-based and uses AI to create titles, captions, and other types of content, like an email subject line or description for Google ads. For Instagram, you'll just need a topic (prompt) and a short description of what you're posting to generate a capt