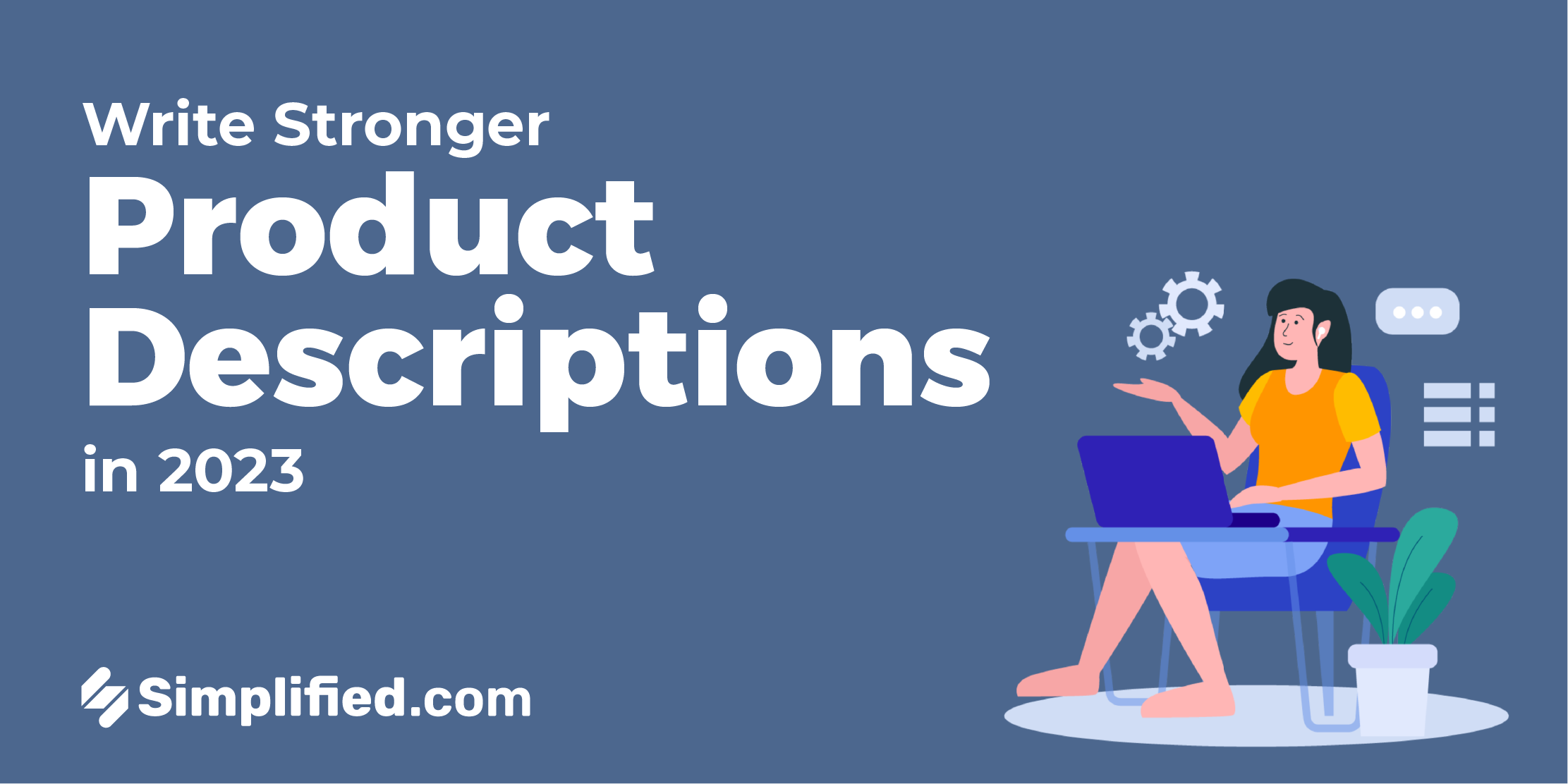 Are you ready to take your product descriptions to the next level in 2023? Look no further! In this ultimate guide, we will share everything you need to know to write engaging, persuasive, and high-converting product descriptions.
From general tips to utilizing the latest tools and techniques, we've covered you in this blog.
Plus, as a bonus, we're including a FREE tool that will help you write killer product descriptions.
So whether you're an e-commerce business owner, a marketer, or a copywriter, this guide is a must-read for anyone looking to improve their product descriptions in 2023.
Why are product descriptions so important?
Think about it like this: imagine you're at a party and you meet a new person. If they can't tell you anything about themselves, it's pretty hard to make a connection, right? The same goes for products.
If a product doesn't have a great description, it's hard to know if it's the one for you.
Great product descriptions not only give you the details you need to make an informed decision, but they also make the shopping experience more fun. They can give you a better sense of the product and make it feel like you're getting to know it before you even buy it. Plus, well-written descriptions can make even the most boring products sound exciting.
Related: The Top 7 Product Description Generator Tools To Help Boost Your Sales
5 Important Tips On Creating Good Product Description
1. Identify your target audience
Defining your target audience is the first step in creating product descriptions. Understanding your buyer persona is the first step. This will help determine what product characteristics your consumers will find most useful, and you can focus on those in your description.
2. Decide on your writing structure
It's critical to decide on the structure you'll use in your product descriptions. When a potential customer is reading your description, you want to make sure that it's easily digestible. For example, will you use bullet points to highlight key product features? Or will you use short paragraphs? Will you bold certain words or sections? All of these are extremely important when coming up with eye-catching product descriptions.
3. Focus on unique features
Potential consumers aren't as concerned with certain details as you may be. They want to know what sets you apart from other brands and how your product will be the most beneficial to them. After all, they're likely browsing many similar products, so spare them the boring details and get right to the ones that will appeal most to them!
4. Use a conversational tone
If your product description doesn't seem like something you'd say naturally about the product, it's likely your potential customer wouldn't either. Using a natural tone, such as the one you would use in a real discussion, will help your audience better connect with your brand and product.
5. Make it visually appealing
Customers remember visuals because they have more impact. Display your product description in an infographic format that describes what it does. Videos are another excellent way to demonstrate how to use a product or to explain why it is superior to others.
Related: How To Write Effective Blog Descriptions That Will Boost Traffic
5 Product Description Examples
1. Emotional
Use storytelling in your description, as emotions inspire people.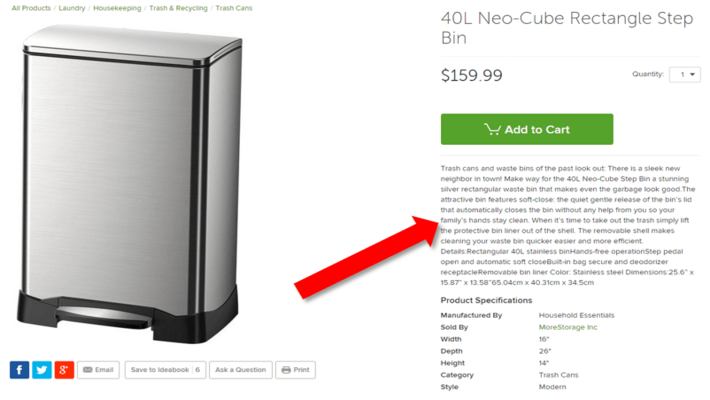 2. Scannable and Descriptive
Descriptions must be easy to skim and scan while conveying holistic info.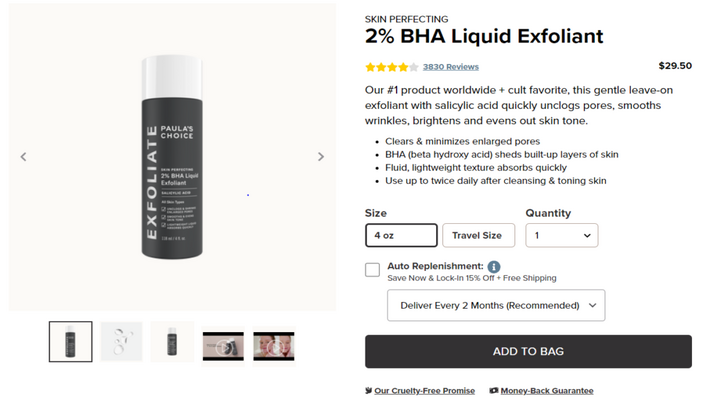 3. Creative and Quirky
Make it sound interesting and different compared to the usual descriptions.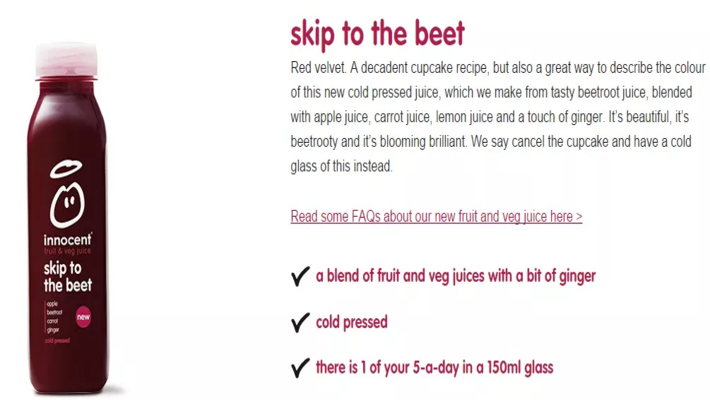 4. Technical and To-the-Point
A well-informed description helps establish credibility for the product.
5. Accolades + Testimonials
Descriptions contribute to a positive customer experience and to the credibility of your business.
How to write product descriptions with Simplified's FREE AI Writing Tool (Example)
Simplified's copywriting tool has over 70 AI copywriting templates to help you write descriptions in minutes. All you have to do is feed in a brief description of your product and sit back and relax.
Sign-up for Simplified
Find the 'Product Description' template and fill in product information
Get product descriptions
Example: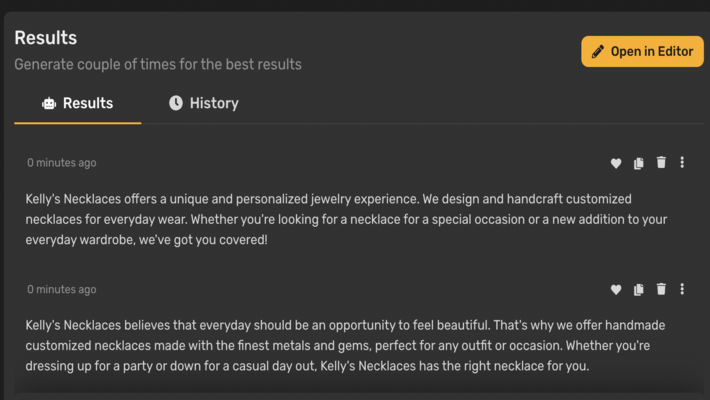 (If you don't like the results, you can regenerate as many times as needed)
Related: The 10 Best Amazon Product Description Generator Tools To Help Boost Your Sales
Sell and convert more customers with Simplified's Product Description Writer
Great product descriptions are like the secret sauce that can make getting your customers to buy in! In 2023, with the increasing competition in the e-commerce market, investing in well-written, detailed product descriptions is a must for any business.
But that's not all! Great product descriptions can also improve a website's search engine optimization (SEO), making it more likely that you'll find that perfect product. And by providing detailed and accurate information, businesses can demonstrate that they are knowledgeable and trustworthy, which can help to build customer loyalty.
Whether you are writing product descriptions for products on your website, social media channels, Youtube or Facebook ads Simplified's AI product description writer helps you generate descriptions that sell your product.