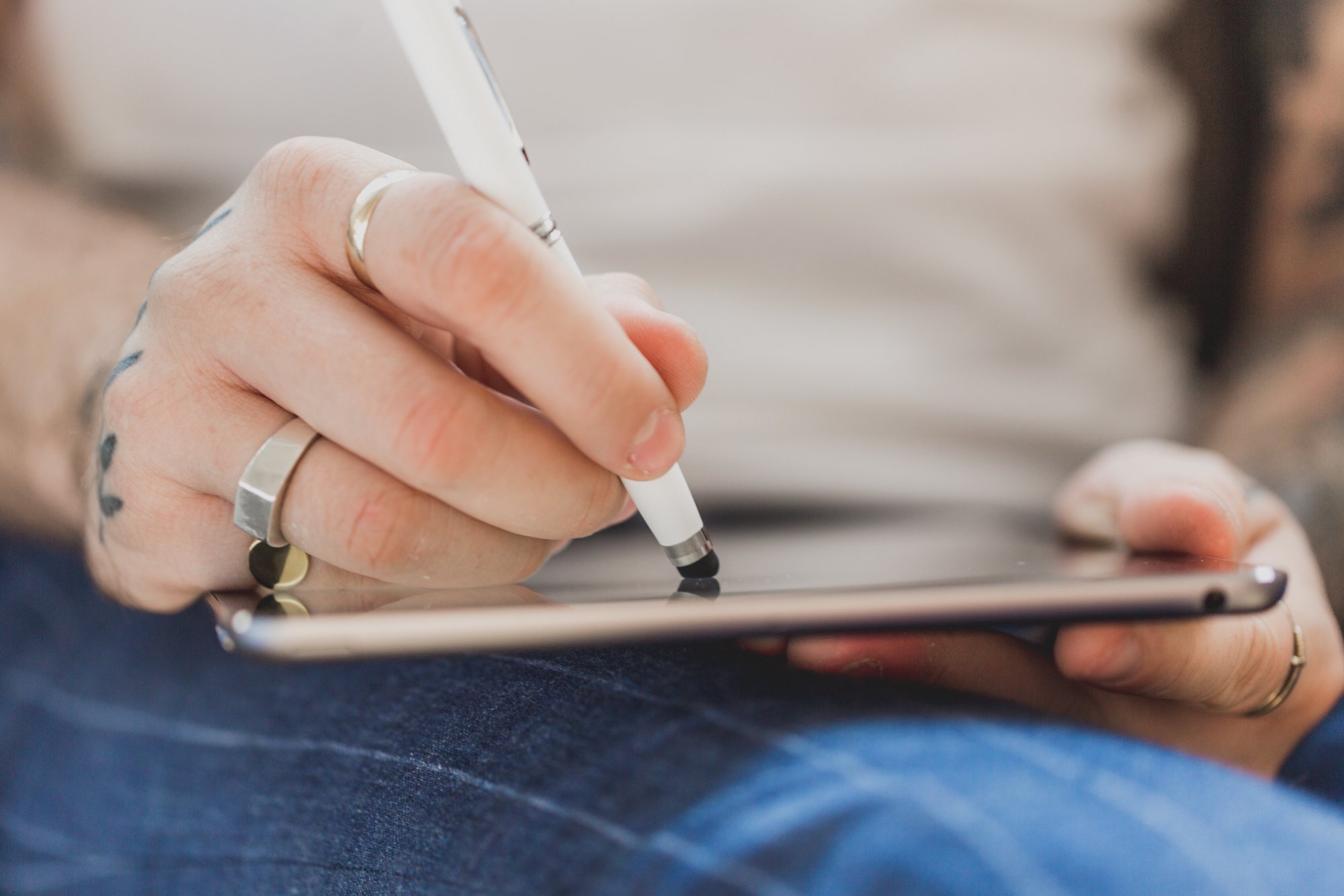 The iconic Italian fashion designer, Elsa Schiaparelli once said, "In difficult times, fashion is always outrageous." This is certainly true for the current state of our world and how it impacts creative industries. As the world reels from the setbacks of the pandemic, creative industries across the globe are soldiering on with innovative solutions in branding and visual marketing. We're spending more time than ever indoors, scrolling on our phones and laptops. With the sudden upswing in visual content marketing, you might want to consider taking inspiration from the coolest logo design trends in 2021, which include everything from animations to stained glass! Sit back, read, and be inspired.
Simplified's List of the 10 Coolest Logo Design Trends in 2021
1. Inventive Typography Logo
Inventive typography combines the effectiveness of word-mark logos with the simplicity of modern design. Basically, inventive typography is the answer to the question of how text and iconography can work together to create an eye-catching logo. Recently, we've seen an upswing in this logo design trend, which leaves a lot to the creative imagination of the audience, arousing curiosity and capturing the attention of online viewers.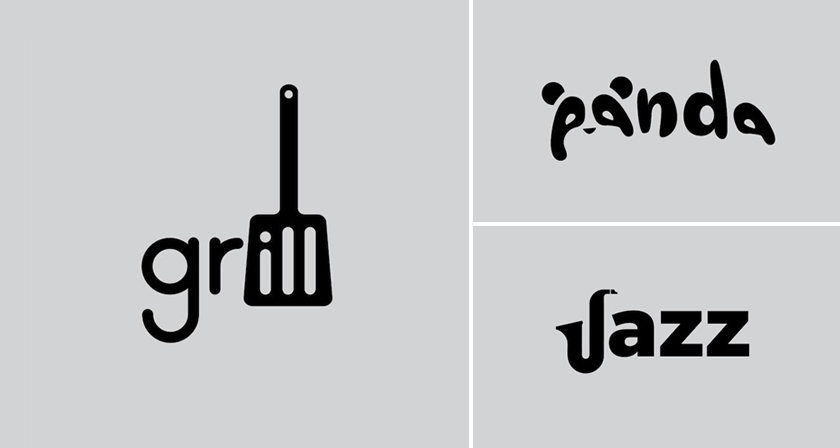 Related: Why And How To Use Typography In Your Digital Designs
2. 3D Logo
3D logos are one of the hottest logo design trends in 2021, because with advancing technology, it's easier to do more with less! So, why are 3D logos all the rage? Aside from the visual aesthetic, a 3D brand logo instantly attracts eyeballs. Furthermore, it communicates strength and growth, which is crucial to maintaining your brand's online presence and attracting new customers. For example, Airbnb's re-branded 3D logo has depth in color and instant visual appeal.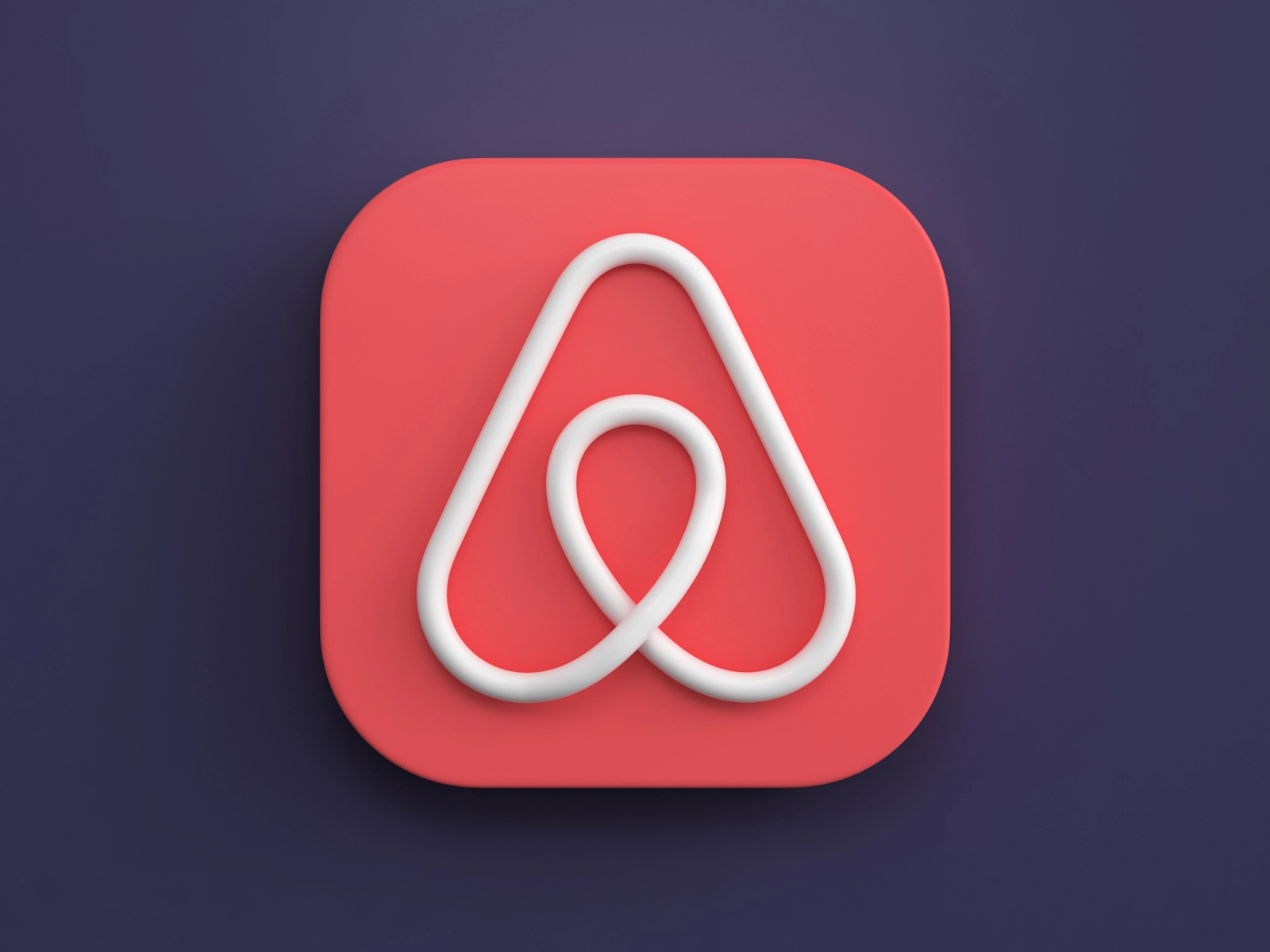 3. Animated Logo
This logo design trend is another nod to advanced technology. As of 2021, static logos are becoming a thing of the past. You can experiment with animations to communicate your brand's identity to your audience. Why are animated logos effective? First of all, an animated logo helps you to stand out from your competitors. Secondly, these animations are incredibly versatile, which means that they can be optimized for mobile apps, websites, and other social media marketing channels. For instance, we love Slack's new colorful, animated re-branding! Experiment with this logo design trend yourself on Simplified using the new one-click animation tool!
4. Gradient Logo
What do the Instagram and Facebook Messenger logos have in common? Ka-ching! You guessed right – it's gradient logos! When social media giants like Instagram and Facebook give us logo inspiration, we should all take a cue. After all, isn't their goal also to reach as many people as possible? If you're looking to shake up your brand identity, gradient logos are a good start! There are a couple of things to keep in mind while designing with gradients:
Include 3 or more colors to create a cool gradient.
Try unorthodox color combinations to create a unique brand logo.
Choose minimalist shapes and icons and let the color do all the talking, just like Instagram.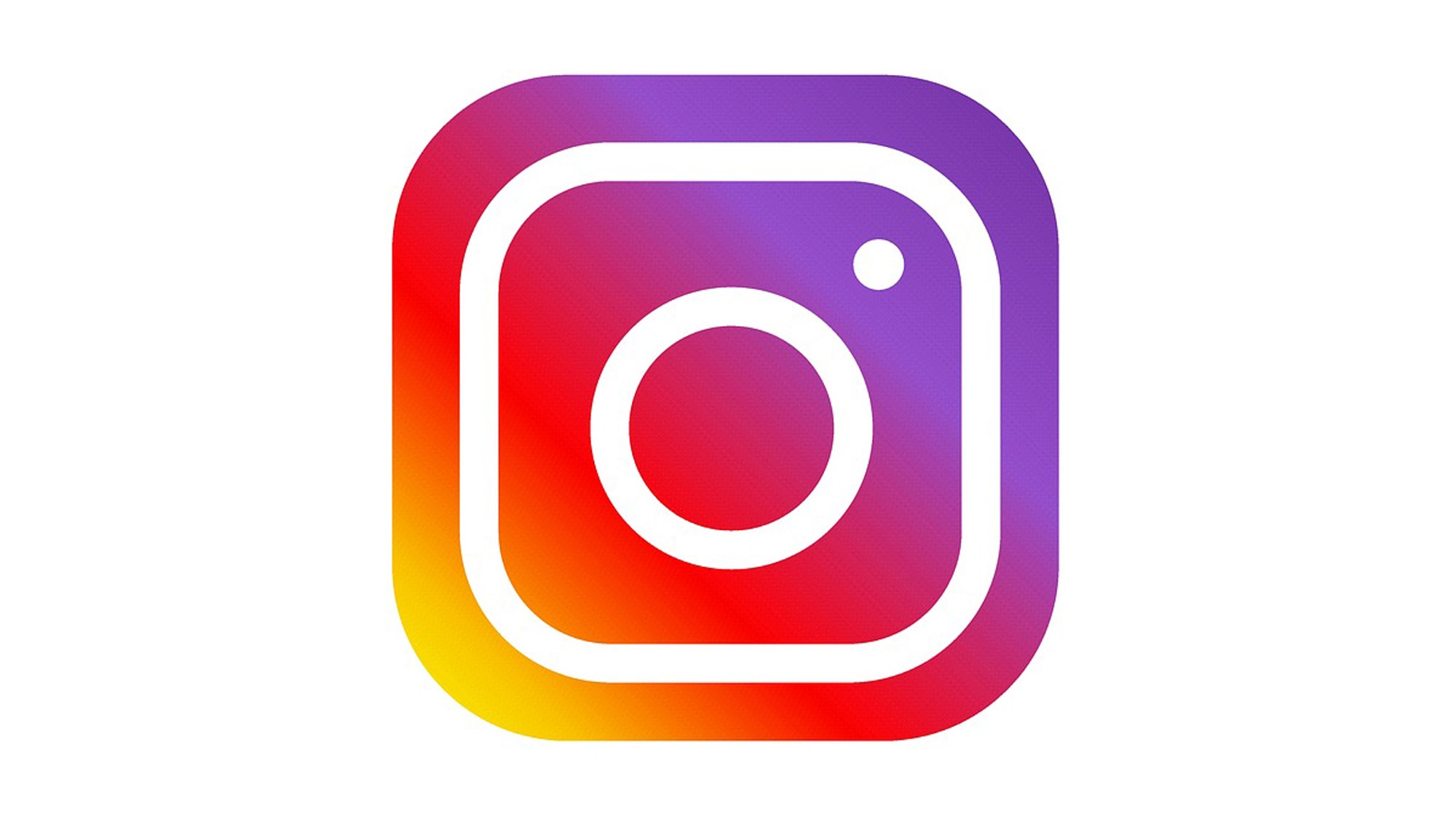 Don't know where to start? Simplified has a handy guide of color combinations you can test drive!
5. Stained Glass Logo
While none of us are going to be painting windows in cathedrals anytime soon, the stained glass effect is a beautiful logo design trend that's here to stay. A stained glass brand logo is the perfect way to show off your brand's personality by using colors and iconography from your brand kit. Your brand will be unmissable should you want to try a stained glass effect for your logo. Stained glasses, while still associated with churches, are great signifiers of serenity in the modern age. Therefore, stained glass logos work wonders for wellness brands, freelance artists, small businesses promoting environmental sustainability, and so on.
Check out Simplified's resources for adding effects to your brand's photographs!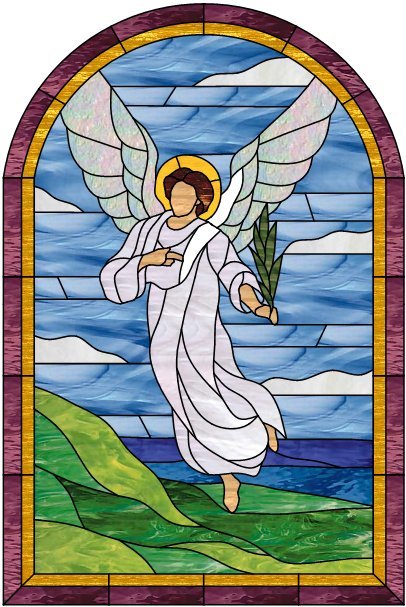 6. Simple Geometry Logo
In 2021, one of the most powerful logo design trends is the simple and effective use of geometry for brand communication. Simple geometry affords you the freedom to explore complex ideas through simple shapes and angles. Before you hop aboard this trendy logo design train, take your time to read, research, and practise how companies like Microsoft have mastered simple geometry in their brand identity. When done right, simple shapes are easily adaptable to other elements of your brand while still retaining their versatility across websites and mobiles. For instance, we love the Microsoft 365 workplace with different shapes and colors for Teams and OneNote.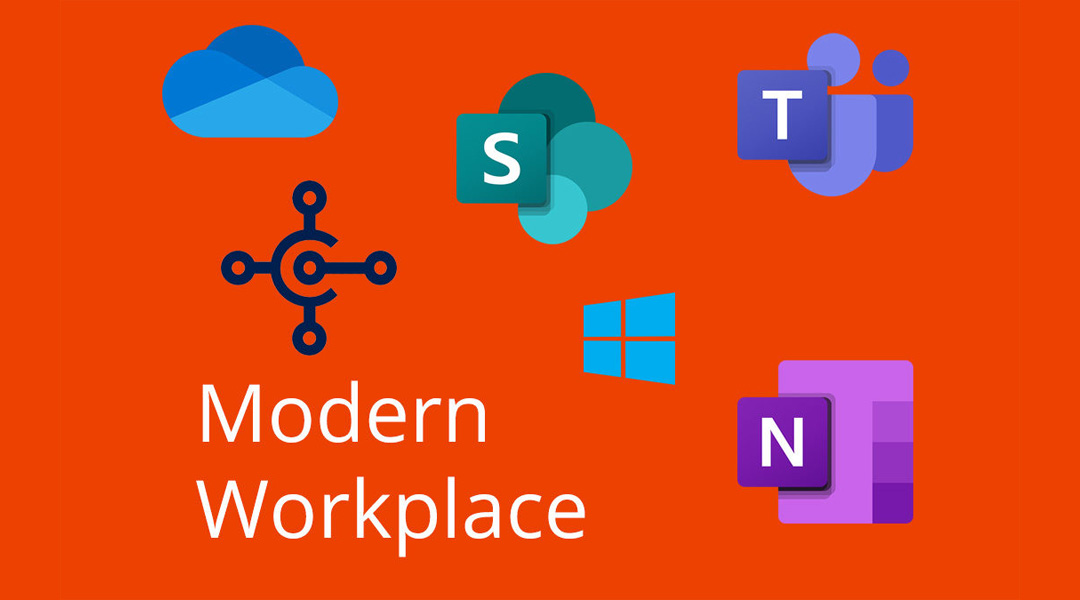 7. Portraiture Logo
A logo is not just a design, it's a symbol of your brand's promise to your customers. When it comes to first impressions, portraiture logos make a lasting impact on new customers. Why? Well, because we have evolutionarily evolved to register faces in visual stimuli as part of our social perception skills. When it comes to logo design trends, this one is here to stay.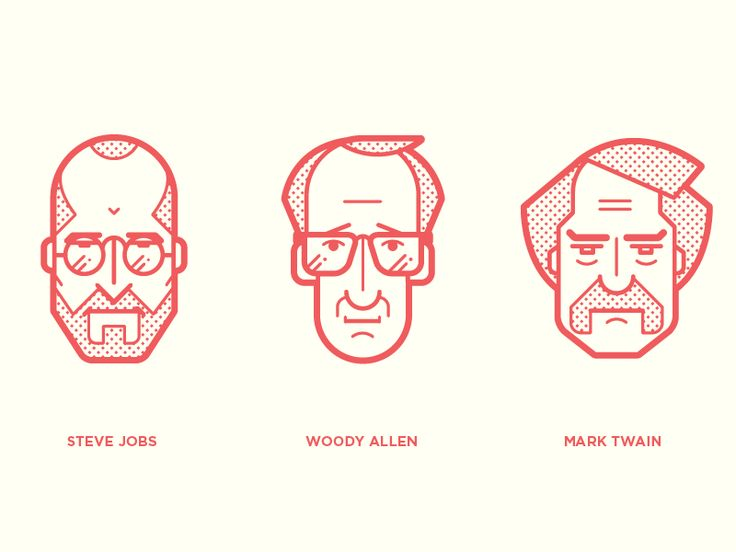 Did you know that with Simplified you can upload your photographs and start designing your very own portraiture logo? Take this all-in-one design platform for a spin!
8. Symmetrical Logo
A symmetrical logo shows your audience you really know who you are as a brand. Why do we like symmetry? According to an American scientist, Alan Lightman, humans crave symmetry to find balance and order in a large cosmos that otherwise doesn't make sense. So, when your brand logo incorporates symmetrical elements, people are drawn to the balance in the design. It's no wonder why, then, that a symmetrical logo like Audi's has lasted so long, just made up of four simple rings and a minimalist color palette.
Related: How To Use The Golden Ratio in Graphic Design
9. Static Motion Logo
You're probably wondering why static motion logos are one of the hottest logo design trends in 2021, especially when we've already covered animated logos. A static motion logo incorporates the illusion of movement in a motionless design. Therefore, when a brand communicates with its audience through a static motion logo, it signifies depth, like the brand is a living entity. For example, Wella's brand logo is a beautiful illustration of flowing hair in a motionless design.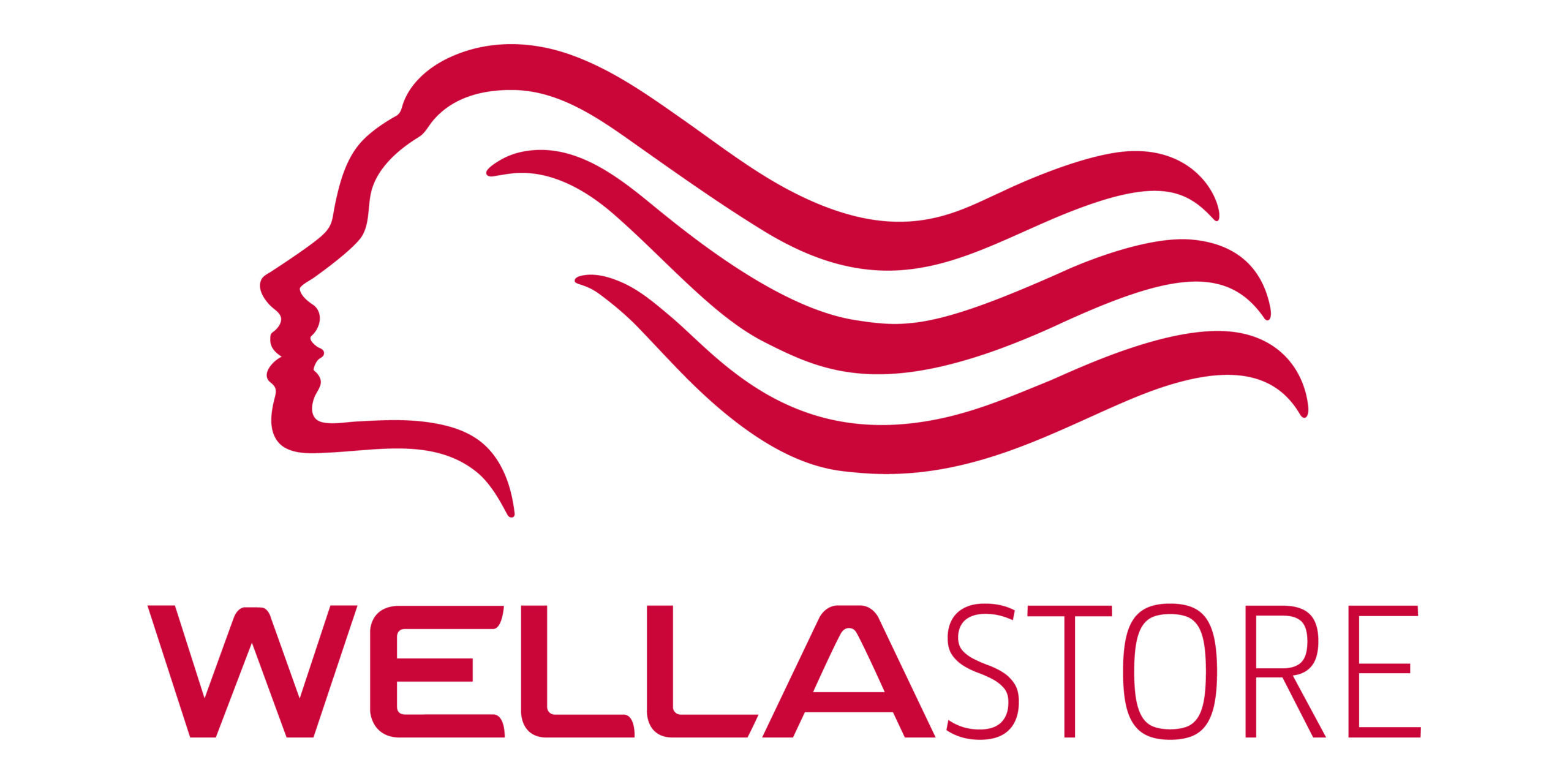 10. Artistic Chaos
We're ending strong with a logo design trend that doesn't need any rules! This is where you let your imagination run wild and experiment with colors, fonts, and iconography in any way that you like! However, your brand identity must remain consistent in design across all social media marketing channels, so your customers know that it's you.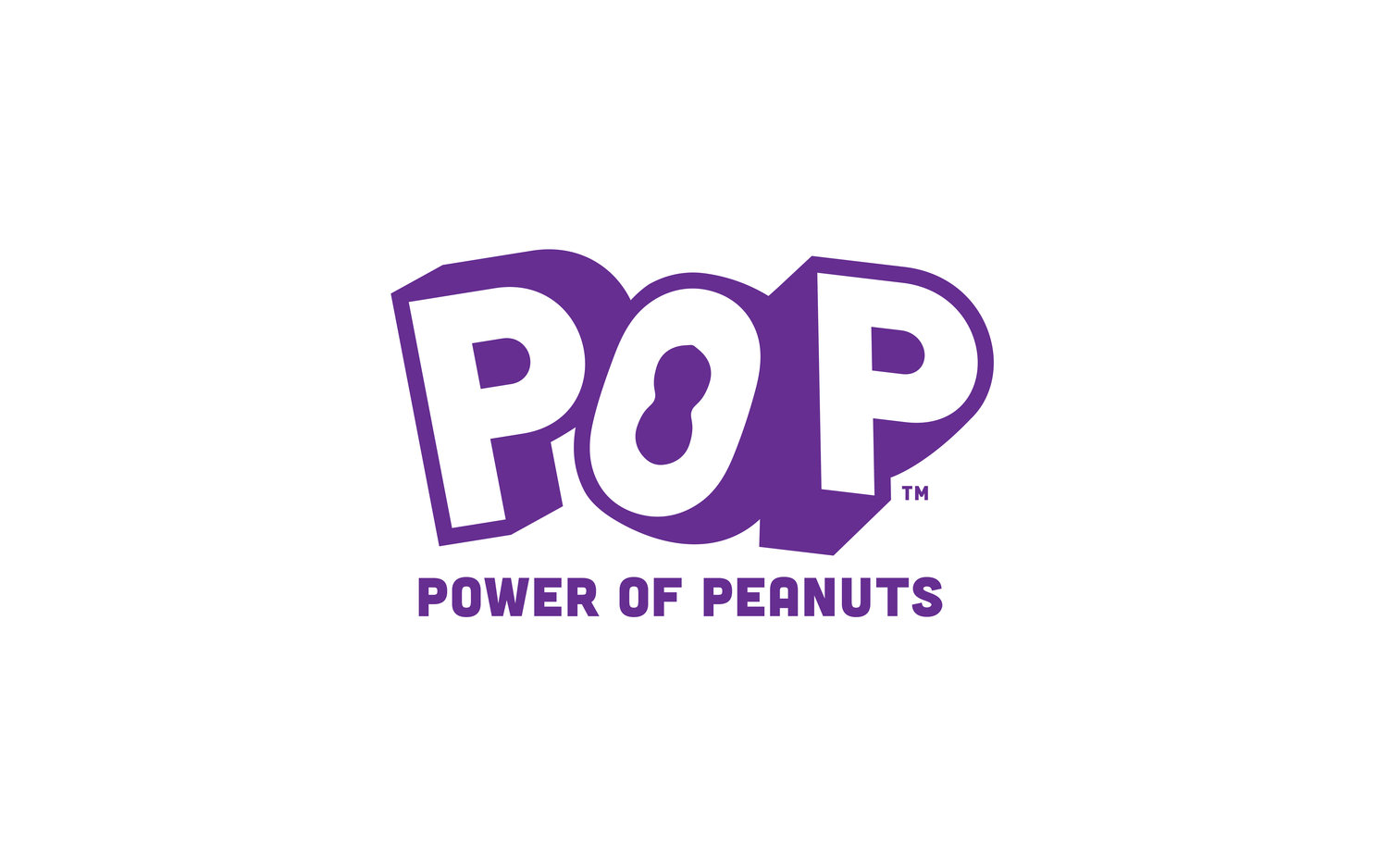 Related: Lessons From The Biggest Rebranding Debacles Simplified
Whether you're thinking of re-branding or starting from scratch, Simplified's powerful all-in-one platform is free to test drive! Why wait? Get designing now!
One Free app to design, collaborate, and scale your work – try Simplified today.