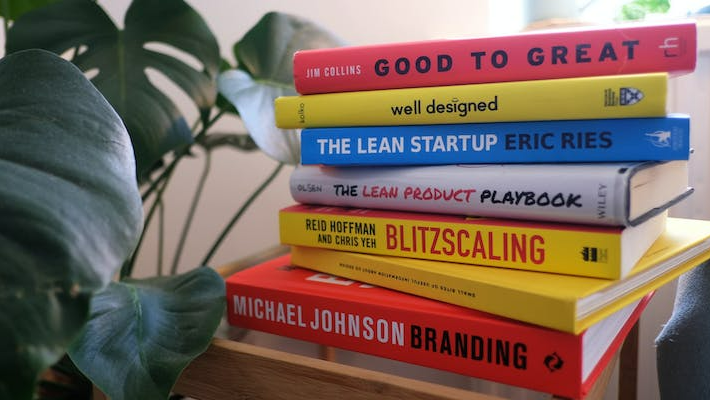 Running your own business takes a lot of time, energy, and commitment. And one of the first things you'll have to do when you are setting up your business is to create an aesthetic for the brand that will help you connect with your target audience. This is no easy task ! That's why, in this blog, we've broken the process down into nine easy steps that will help you establish your own brand aesthetic !
Let's jump straight in !
What are Brand Aesthetics?
Branding is a challenge for everyone, but especially if you're new to this. The term "brand aesthetics" refers to how your brand looks. In fact, it's the first point of contact consumers will have with your service or products, so you have to make sure that everything looks perfect !
You should start with a strong idea of your message and values, then translate these into your business aesthetics. Sound hard? It doesn't have to be. You can establish aesthetics for your brand in 9 easy steps.
1. Draw Inspiration from Existing Brands
There are a seemingly infinite number of brands out there, and each of them is a good first place to start looking for inspiration. Of course, you don't want to copy or steal other brands' styles, but it's perfectly fine to get an idea of what you like and what would work for your business.
And you can find inspirational brands literally everywhere you look. You could go to the city center, scroll social media or check a magazine to explore the different color palettes and fonts in use. We have selected 3 popular brands for you to take a look at. Maybe one of these will spark your creativity?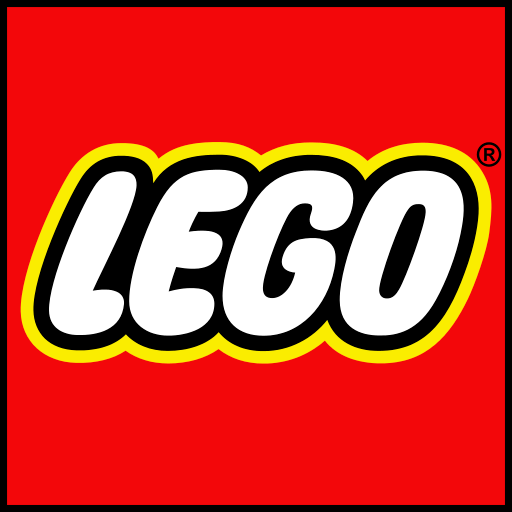 Here's a piece of advice: be mindful of the colors, designs, and images that you use, because they have to be attention-grabbing. Think about the way you want potential customers to feel when they come across your brand and try to come up with designs that would lead to the desired response.
2. Go To Your Canvas And Brainstorm
You'll probably come up with a lot of ideas in the beginning. Obviously, they can't all be the final design, but that doesn't mean you can't learn from them. Brainstorming is actually a really important phase in the brand creation process. Once upon a time, you may have made a list or created a physical vision board. Now, you have websites like Simplified to help inspire you and organize your ideas with their free design templates !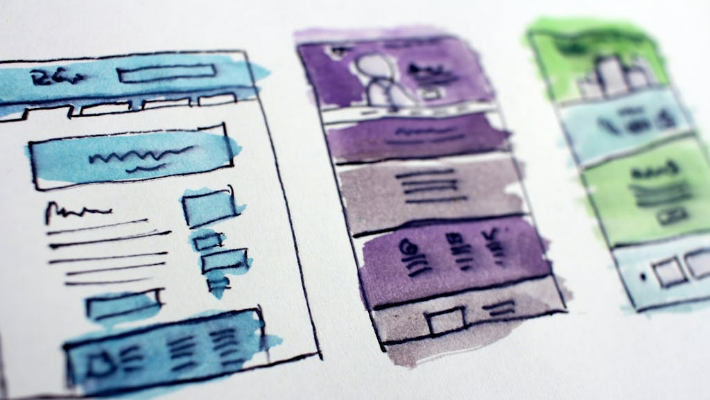 Related: Defining Brand Aesthetics in 2023 Using Mood Boards
This phase will give you the chance to experiment and be creative. In this way, you may discover new ideas you'd never have thought of before. You might not get your branding right first time, but you'll certainly make some important discoveries.
Think about what brand aesthetics mean to you and what you want your customers to feel when they come across your brand. Then work out how to transform these ideas into visuals that resonate with your brand identity. The next section will tell you more about brand identity if you're unfamiliar with the term.
3. Build An Identity
Your brand identity consists of all the visible elements of your brand such as logo, colors, and design. This allows the consumer to identify and distinguish your brand from all the others out there.
Once you have come up with ideas for your brand aesthetic, it's time to narrow them down. Now is also the time to establish a marketable image for your brand.
Once you have an idea of all this information, you can start thinking about certain looks and designs, so you may as well…
4. Get An Understanding Of Design Styles
Aesthetics are very subjective, not everyone likes the same things, but you want your brand aesthetics to appeal to your target audience. While brand aesthetic guides may be constantly changing, there are still brands that have found the perfect brand aesthetic. There are so many different styles to consider. Here are some of the main ones for you to consider when you are designing your own brand aesthetic:
Modern – Think about Apple. The design is simple, but everyone recognizes it. Simple designs allow for growth and work in many different sectors.
Classic – E.g., Coca-Cola. In fact, this is the perfect example. If you opt for this style, you will end up with something powerful that has the potential to reach a wide audience.
Retro – You might think the retro style is outdated, but actually, it's never been more on-trend. A great example of a retro-style logo is Starbucks', which combines the color green with aesthetically-designed graphics.
5. Choose A Color Palette That Makes A Statement
Color is a powerful tool in branding, so use it wisely. Your colors can convey meaning, because they are usually associated with moods and feelings. For example:
White symbolizes purity but it can also mean emptiness.
Orange is energetic and it is usually associated with fall.
Blue is used to represent calmness, trust, and responsibility.
Red is the color of passion and excitement, which is one of the reasons why it's used in sales.
You will want to choose a color palette that accurately reflects your brand identity.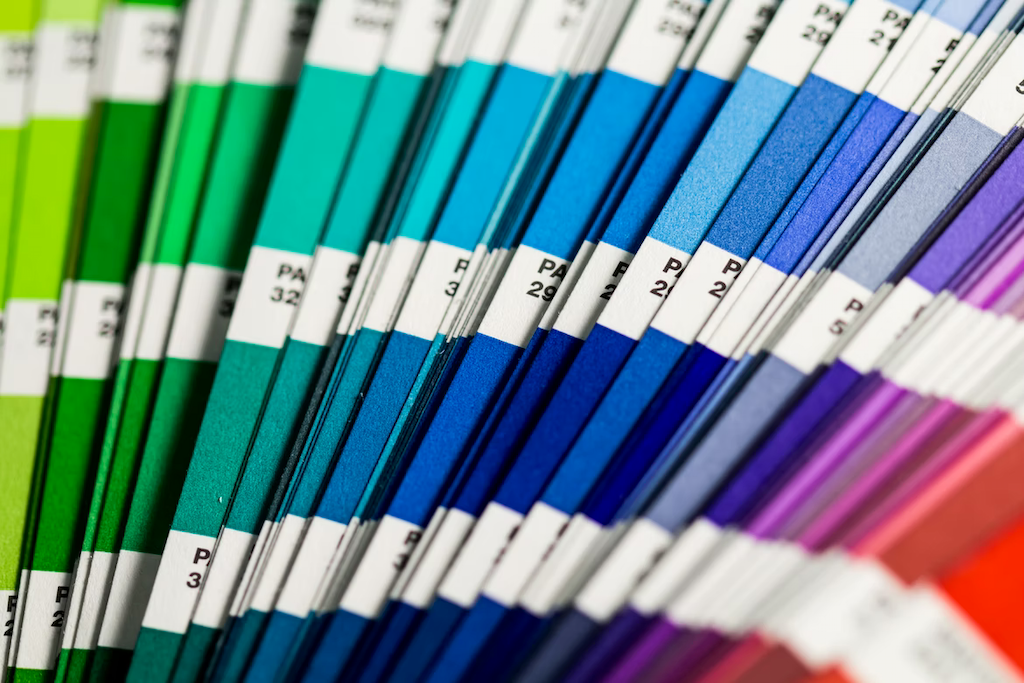 Related: 5 Strategies To Boost Your Pinterest Marketing
6. Create A Balance
While you brainstorm, you will find that you like some designs and styles more than others. However, be careful not to copy other brands too closely. It's okay to draw inspiration from different sources, but you do not want to steal ideas from other companies.
Your brand aesthetic should be so unique that people recognize it instantly without mistaking it for something else – especially other brands in the same market as you. If you're selling clothes and your competitor stores are using modern designs, think about how you can make your logo stand out using retro fonts, etc.
To find the right balance between plagiarism and inspiration, inject your own personality into your brand aesthetic. In this way, you will be able to create an exceptional design that's 100% original.
7. Engage In Visual Storytelling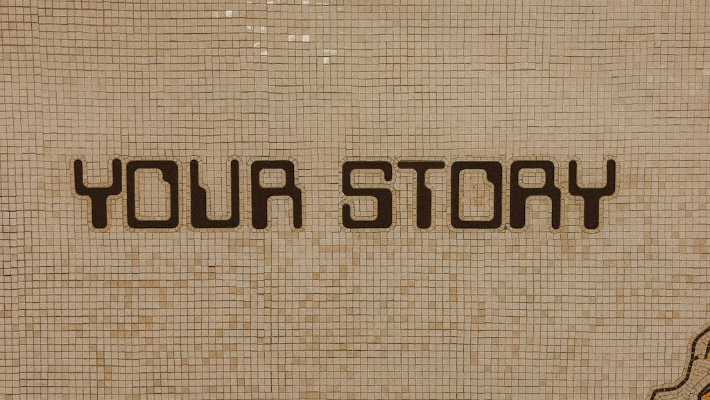 Another way to convey the message behind your brand aesthetics is through visual storytelling. Visuals such as images and infographics are powerful tools that will help you tell your story. If you're trying to cultivate an aesthetic look, try looking critically at this part of your marketing campaign.
You can create beautiful designs accompanied by compelling copy with Simplified ! Did you know this is the first online platform that combines design tools with an AI assistant? Yes, it's true! And the best part is, it's totally free!
8. Make It Work Everywhere
Branding has changed because technology is becoming a bigger and bigger part of our everyday lives. Your brand aesthetic needs to work online, on your website and social media channels, as well as in print and on shopfronts.
Think hard about the colors and the shapes that you choose, because if people spend a lot of time on your website, you'll probably have to choose colors that are not too harsh on the eye. Also, try to think about where your audience is most likely to interact with your content and what you want them to feel when they see your branding.
You can use Simplified's free templates to guide you as you design your images and upload them to your online platforms. You can also build a mock version of your website to help you review the UX before it goes live.
9. Ask For Feedback
Ask your customers for honest feedback on your website. You could even make it a prize draw to encourage more people to complete a survey about their experience with your brand. Additionally, you can scroll the web to find different places where you can get feedback about your brand design aesthetic. There are different forums, such as Reddit, where you can ask fellow creators for their opinions.
If you need advice about the font or where to place your text, it's worth asking for advice from other people. Of course, there will always be people who won't agree with your opinions and choices. Receiving negative feedback doesn't mean everything's over. However, if you ask many people and you discover patterns, then you maybe want to rethink your choices.
Final Thoughts & Remarks
Surely, deciding on the perfect brand aesthetic will take some time, but you need to start from somewhere. And if you are unsure where to begin, check out Simplified and explore everything that our platform can offer you.
It doesn't matter if you need a good design, well-written copy, or a good IG hashtag, Simplified's got your back in every case! Sign up now and explore everything that Simplified can offer you for free !