For an influencer or a small business owner, convincing people to click on a long, unruly link can be difficult. Most of these links look ugly or spammy and viewers usually scroll past them without clicking. So, how can you make people click on your links? Link shorteners are great for anyone who wants to reduce unwieldy, long links to just a few characters. Once you get a hold of the best link shorteners, your click rates and engagement will become a lot better.
In this blog, we'll tell you why you should use link shorteners and the 7 best link shorteners available for free.
Why should you Use a Link Shortener?
If you share links on your social media, there are many good reasons to use link shorteners. The best URL shorteners will solve many of your social media related problems:
Long, jumbled links seem suspicious
URL shorteners let you brand your links
They let you track performance
They make sure your links stay within character limits on social media
They make your links easier to remember
1. Short.io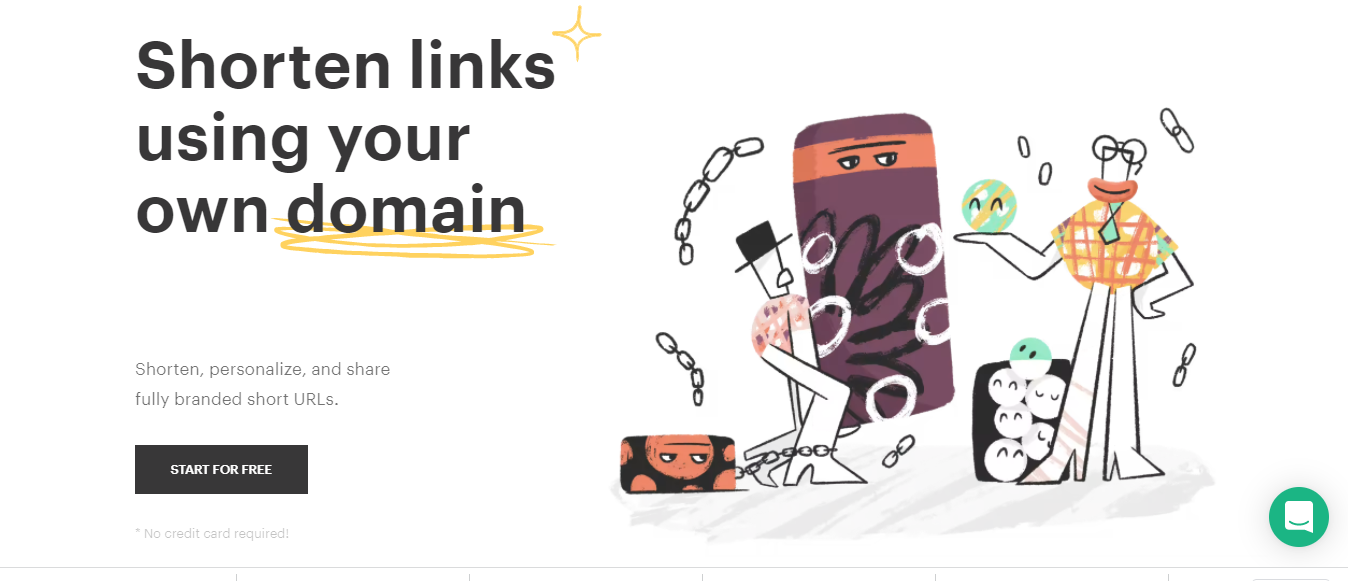 Short.io is a URL shortener that focuses on your branding first. It allows you to build, personalize, and shorten links with your own domain. The website also provides a collection of lessons that will walk you through every aspect of the platform.
Analyzing and tracking your links is a key tool that Short.io provides. Their clickstream function tracks data from each click in real-time, including nation, date, time, social network, browser, and more. You can also view your data in easy-to-digest graphs, tables, and charts by clicking on the statistics tab.
Using the Short.io team feature you can add additional users to your team. The feature allows you to assign roles to your team members such as owner, admin, user, and read-only. Depending on the role you give, each team member will have access to and be able to perform a certain set of responsibilities.
Cons
In the free package, you cannot shorten more than one link.
2. BL.INK

BL.INK is a URL shortener tool with an easy-to-use dashboard for tracking link activity. You can analyze traffic depending on geographic area, device type, and language. This helps you better understand where your target audience is and how they're interacting with your content. Together, these features make it one of the best URL shorteners for Youtube. You can also learn what time of day your clicks receive the highest engagement.
BL.INK can also generate custom short links for better branding. You can even use its beta version of Smart Link to create highly targeted word-based URLs. This will help drive traffic to your site and inspire conversions. Finally, to ensure that only the appropriate team members have access to your link shortener tool, just enable user permissions.
Cons
Outdated user interface
Difficult to find previous links that have been created
No option to shorten links without signing up
It only tracks a limited number of clicks
3. Ow.ly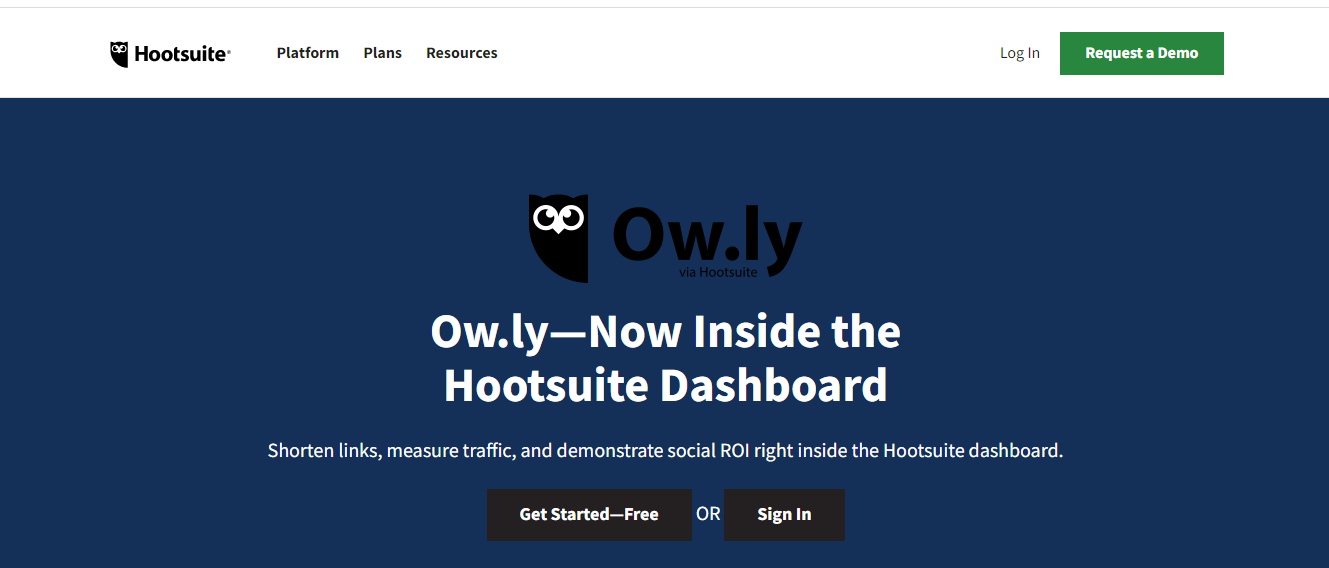 Ow.ly, created by the social media management company Hootsuite, is a link shortener that comes with every free Hootsuite account. You can use Ow.ly to distribute your links and track their performance data right on the Hootsuite platform. This allows you to shorten every single link you post to all of your social media profiles. If you already use Hootsuite as your social media management software, Ow.ly is the best link shortener for you.
Cons
There is no way to shorten links without signing up.
Not a good alternative for those who do not use Hootsuite; other options provide more sophisticated features.
4. Bitly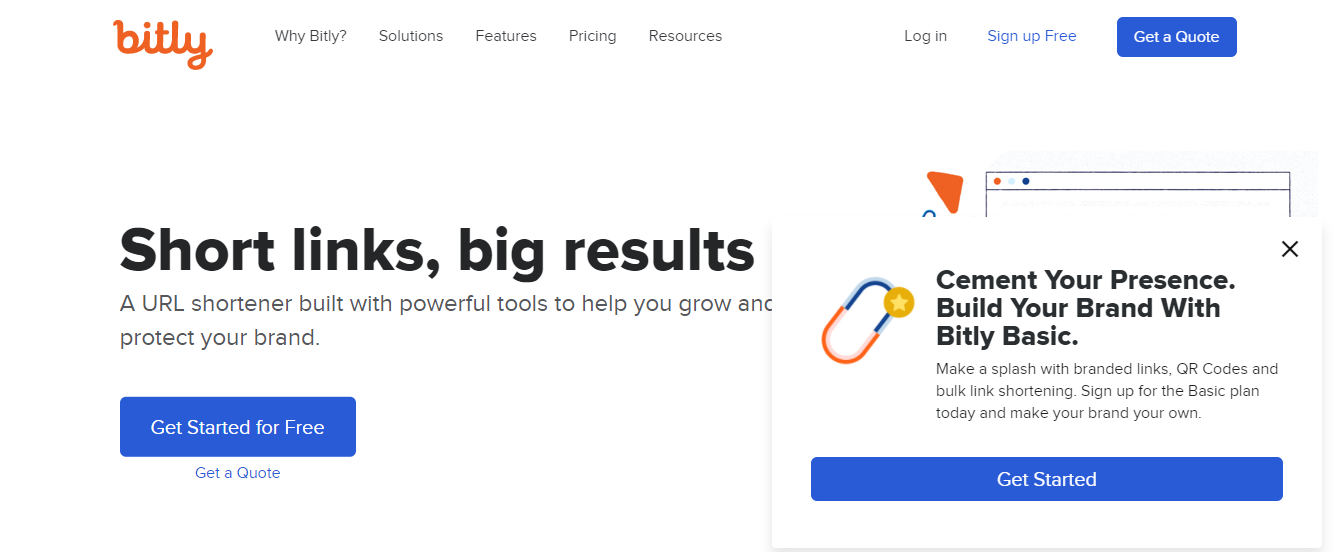 Bitly is a link shortener platform with a complete dashboard that displays performance analytics for your links. These include click-through rates and channel stats. It is one of the best URL shorteners for Facebook and other social media platforms. Bitly also displays the geographic location of those who click on your links.
The program also provides branded links and connectors with social media management software. This will help you disseminate your shortened links effortlessly throughout your social media platforms.
Bitly's free account allows for up to 1,000 unbranded links and 30 days of link reporting, making it suitable for small enterprises. Its enterprise plan allows you to brand more than 10,000 links each month. This subscription level is ideal for major companies who want to brand and track every link in their marketing campaigns.
Cons
If you want to modify the slug (a unique identifying part of a web address), you can only do so after you sign up on Bitly.
5. Rebrandly
Rebrandly is a link shortener tool that allows you to brand your links and track their success metrics. You can also connect with over 50 different platforms to distribute them easily.
Rebrandly is the best link shortener for small businesses with high growth potential. It has three plans for individuals and two options for teams. For example, its free plan includes 5,000 monitored clicks, 500 branded links, and 5 custom domain names.
Cons
Unlimited tracked clicks aren't available
6. TinyURL

Easy to use, TinyURL is one of the best free URL shorteners that is ideal for users who want to shorten links regularly.
After you sign up for a free account, you can also track crucial metrics and analytics for your connections. Even if you only utilize this tool for a single project, you can easily track the campaign's success.
Cons
On the free version, you can only have one active TinyURL at a time.
7. Simplified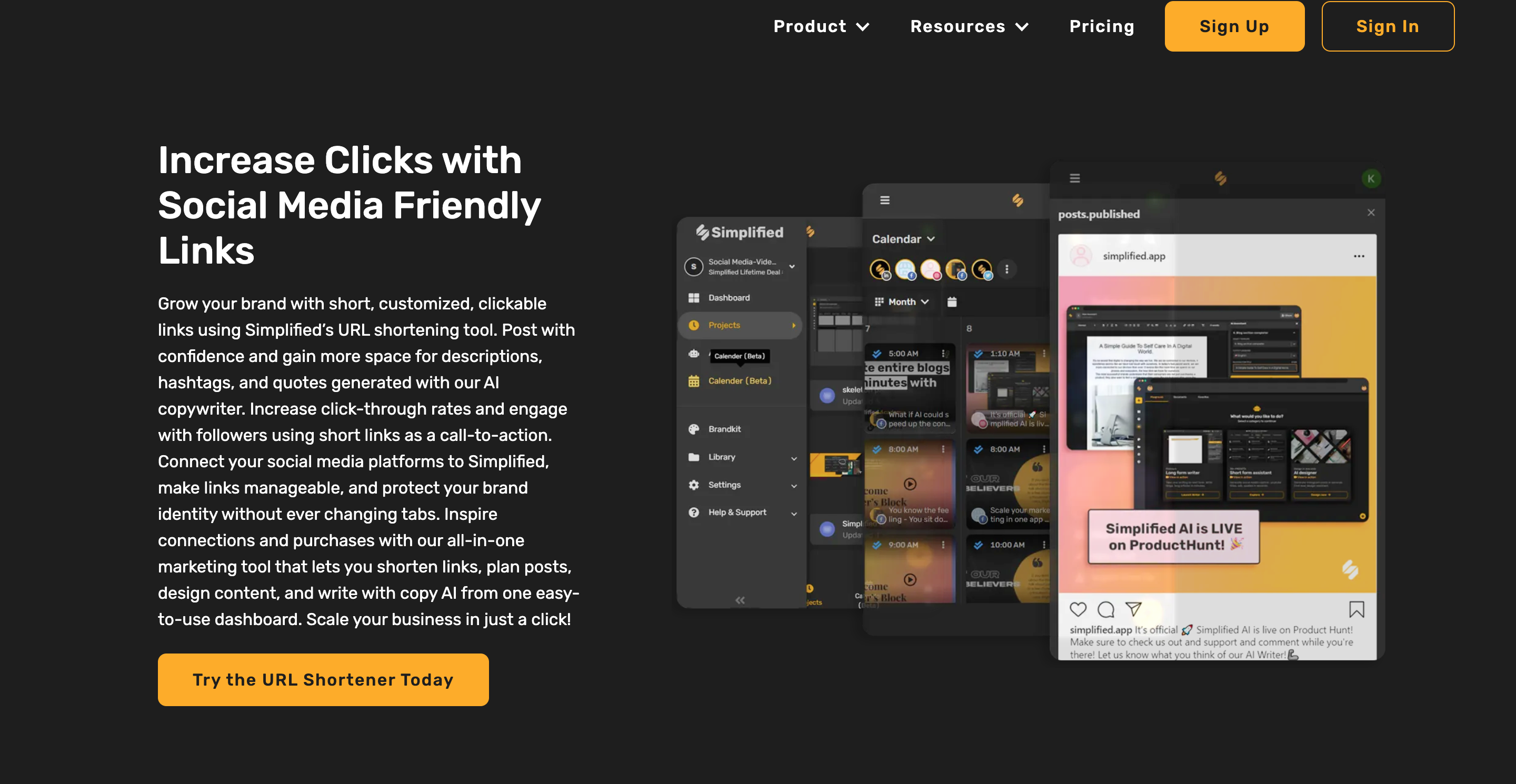 Simplified has one of the best free URL shorteners for social media.
Apart from the link shortener, Simplified is also known for its graphic designing tool that's free and extremely easy to use. Its one-of-a-kind AI technology can make your work a lot easier. With thousands of effects, templates, and stock pictures, Simplified gives you all the options to elevate your designs. You can then use Simplified's link shorteners to share your work too!
Are you looking for an easy-to-use url shortener to work with your social media campaign?
Sign up on Simplified. With Simplified, you have access to a range of templates, fonts, and other components. Get started with the free Simplified graphic designer today and impress your audience with your breath-taking designs!