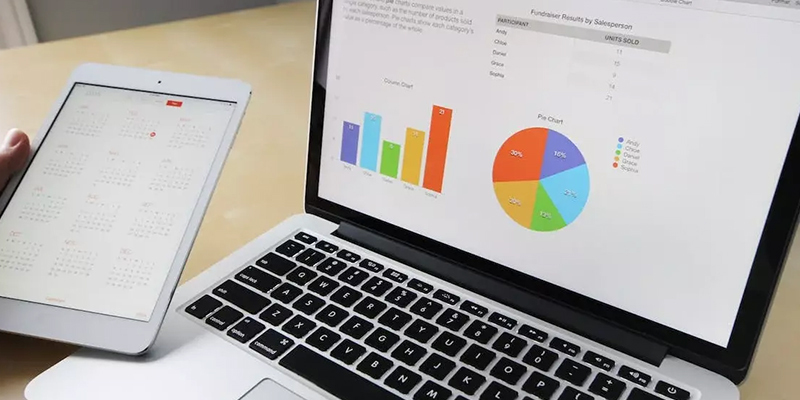 Business in the modern era is all about fulfilling the demands of consumers in the best way possible. Because of the endless potential of modern digital marketing and eCommerce, the playing field is level. It's time for businesses to adapt their customer-centric marketing strategies to reach these potential customers.
As such, developing an inbound marketing strategy can be extremely helpful for modern companies to scale their businesses. Inbound marketing tactics include content marketing, search engine optimization (SEO), social media marketing, and lead generation.
It is all about creating quality content that draws customers in to provide value and build trust over time. When executed well, inbound can deliver a steady stream of leads and customers to your business, helping you grow your bottom line. Here are 8 inbound marketing strategies that you must try for success in 2023.
Importance of Quality Content
Modern marketing starts and stands on the foundations of quality content. Whether it is short or long-form blogs and articles, YouTube videos, or even image-based advertisements. Having quality content is the first step in convincing your ideal customer that you are serious about your business.
This is why it becomes important to make the most of what technology has to offer today, like Simplified's array of content creation tools for design, content, video, and much more.
Steps to Create a Powerful Inbound Marketing Strategy in 2023 !
1. Define your Ideal Customer Persona
As opposed to the outbound marketing approach of using billboards and TV ads, an inbound marketing strategy focuses on the target audience. You must identify the ideal customer persona, the person who will need your products and services for a long time. Marketing inbound is all about developing a connection with your target persona.
They should be able to trust you and come to you to find what they want. Google Analytics and social media platforms give you plenty of customer demographics and insights to implement these inbound marketing tactics. Track the information every month to understand the changing trends of your customers.
2. Regularized Inbound Content and Process Audit
Among the most important aspects of an inbound marketing strategy is to have a regular content audit. Evaluate your Key Performance Indicators (KPIs) and cross-check the methods that are already in place. You can gather a variety of data obtained from your SEO link-building and content marketing plan.
Look at how your website has been performing in organic and paid searches. Which keywords are working for you, and which ones have stopped showing results? How many page visits are happening monthly, and which sources are driving them? Accordingly, you can optimize your SEO marketing plan and build fresh content for marketing inbound. You can change your calls-to-action (CTAs) and page design and even create new long-form content from scratch.
The same applies to your social media presence as well. Make it a point always to stay updated with the trends and times while maintaining the originality of your identity. It can be a hard balance to find and something only the business visionary can do best. But the idea is never to get stale!
3. Create Up-to-Date and Relevant Content
More SEO-friendly blogs can help you rank. But if they don't match the expectations of your audience, your efforts go to waste. It's paramount to make your topics interesting and current. Don't forget that there is a lot of data out there that your audience is regularly checking. Audit your old posts and revise them according to the latest trends.
Add more information and interlink them to other relevant pages of your website. For example, you can use pillar blogs on generic topics and interlink them with smaller blogs.
You can also use AI tools to generate long and short-form content in a matter of minutes! This way, you can always have fresh content to post. You can even use AI to help with the process of brainstorming for new ideas.
4. Use Images and Infographics to Make Blogs Interesting
Good content will always keep your customers engaged with your website and social media for longer. Content marketing includes a lot of backlink content and blog posts. But again, they will be pointless if the audience is not interested. Add images and, if possible, videos to make your blogs more interesting.
Even GIFs can be used in certain contexts to make your blogs fun and interactive. You can also add infographics to represent relevant data for your blogs. This is especially important for B2B marketing. You are catering to an audience that's looking for trustworthy data.
Just like textual content, you can also use AI to generate creative and original art on the fly. Simplified's AI art generation tool is something you can employ in endless use cases.
5. Make your Website Attractive
With an inbound marketing strategy, every audience engagement must end at your website. All your SEO blogs and ad links lead to your website, and this is where you get your conversions. Everything from a smartly chosen website font to brand colors can make a difference. Use brand-relevant aesthetics and make the user interface easy to navigate.
It should directly represent your brand values and form a connection with your target audience. Most importantly, it should be compatible with all types of screens, including mobile phones.
Related: 5 Evergreen Marketing Strategies That Never Fail
6. Conduct In-Depth Interviews and Surveys
In modern marketing, the customer is king! As part of your inbound marketing strategy, you must understand your customers thoroughly. It may not be enough to rely on analytics tools and software. Instead, reach out and talk to them. Ask them to fill out forms and surveys. And if you want to know more, don't hesitate to book a phone interview or a video call. A great tip is to incentivize customer interaction. You can do that by providing points, discounts, cashback, or even potential free goodies for participating in a survey.
7. Host Webinars and Launch Courses
Once you have formed a base audience, you must know how to maintain their trust. Having a stream of updated content and blogs is great, but there are so many ways to share knowledge in 2023! Hosting webinars is an amazing inbound marketing strategy for forming a great relationship with your audience. Seeing you in real-time makes your audience trust you more. Similarly, you can launch courses to not only become a trusted brand in your industry but also as your customer's teacher as well.
8. Create an Active Social Media Presence
Social media has become the strongest tool for interacting with customers. Platforms like Facebook, Instagram, Twitter, LinkedIn, TikTok, etc., give you the opportunity to share valuable content with your audience. Not only that, but you get to engage through features such as stories, live streaming, polls, quizzes, and interactive elements. These features allow you to build a community, increase engagement, and create a more personalized experience for your audience across multiple platforms.
For an effective inbound marketing strategy, social media is a must. But you have to be consistent in order to maintain your online presence. One way to be consistent is to use a social media management tool such as Simplified's social media planner.
9. Test your Headlines and Optimize
Before your audience can check your blogs and informative content, they need a good headline! It should be attention-grabbing but not clickbait. Headlines can, in fact, work in a variety of ways. Sometimes it's good to keep them short and crisp; other times, you can add more details. You can begin with a question or even a shocking fact.
Crafting the perfect headline can take a lot of time. It's smart to keep optimizing your content by testing your headlines. For example, let's say you use a topical trend (like Covid) to create an eye-catching headline. However, after a few months, it may not be as relevant, and the audience may show indifference toward the particular keywords. It's a good idea to switch and hop on a new trend.
10. Building Customer-Oriented Campaigns
There are many creative ways to build campaigns in an inbound marketing strategy. Influencer marketing is an excellent way to expand your network through innovative content. Or you can start an email campaign to deliver valuable content to your subscribers. It's all about offering help to your audience, and you will see them coming back to you.
Related: A Simplified Checklist To Marketing In The Post-Covid Era !
11. Use Landing Pages
One of the most important best practices for implementing an inbound marketing strategy is to use landing pages. These pages are designed specifically to convert visitors into leads, customers, or subscribers and are a powerful tool for capturing leads and driving conversions. When creating landing pages, it is important to make sure that they are visually appealing, easy to navigate, and that the call-to-action is prominently displayed.
Related: 5 Blogs You Need To Follow To Up Your Marketing Game
12. Leverage Video Content
Video content is one of the most effective ways to engage with your audience and drive conversions. Whether it's product demos, how-to videos, or customer testimonials, video content can help to build trust and credibility with your audience. Additionally, video content is highly shareable and can drive significant traffic to your website. To get the most out of your video content, make sure to optimize it for search engines and promote it across multiple channels.
13. Incorporate Personalization
Personalization is key to an effective inbound marketing strategy. By tailoring your content, messaging, and calls to action to the specific interests and needs of your target audience, you can increase engagement and drive conversions. Personalization can be achieved through the use of segmentation, dynamic content, and customized messaging. Additionally, it is important to use data to personalize your marketing efforts and to track the effectiveness of your personalization efforts.
One App For Modern Marketers!
Simplified is the ultimate game-changer for your inbound marketing strategy. Say goodbye to the hassle of executing your content marketing plan. With Simplified, the game has been elevated, providing you with over 70 AI templates to effortlessly write captivating content, from social media copies to blogs.
But that's not all. The cherry on top is the powerful AI art generator, which allows you to create mesmerizing images with just a few text prompts. Imagine having the ability to collaborate with your entire team on one platform and schedule your campaigns with the content calendar feature.
Implementing an inbound marketing strategy has never been this easy. Simplified is here to revolutionize the way you capture your audience's attention with its powerful content and artistic designs.